Springfield, MO
1464 S. Glenstone Ave.
Springfield, MO 65804
Business Hours:
Sun: 10:00 am - 5:00 pm
Mon: 7:00 am - 6:00 pm
Tue: 7:00 am - 6:00 pm
Wed: 7:00 am - 6:00 pm
Thu: 7:00 am - 6:00 pm
Fri: 7:00 am - 6:00 pm
Sat: 7:00 am - 6:00 pm
Receiving Hours:
M-F 8-12; 1-4; NO SAT DELIVERY
Springfield's Local Hardware and Supply Store Store
Sutherlands is a complete Home Improvement and hardware store. Tens of thousands of products are in stock at low everyday prices. We also offer custom buildings like post frame barns, garages and deck packages. Our staff is friendly, knowledgeable and ready to help you with any project you may have.
Sutherlands is a local home town family-owned business that believes in giving back to the community that has helped us grow for almost 100 years.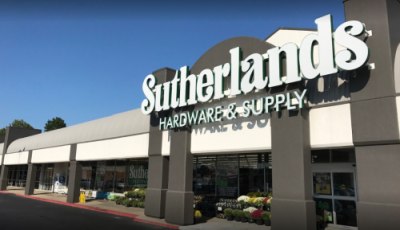 Subscribe to our Email List
Don't miss a thing. Stay in touch with this Store!
Get Springfield newspaper ads sent right to your inbox.
Advanced sale notification: Never miss a big sale!
Exclusive offers throughout the year!
Featured Categories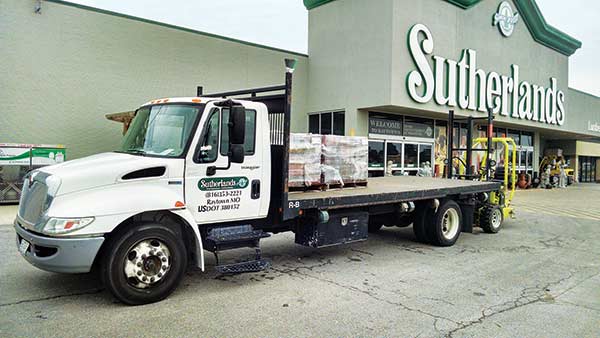 Ask us about Home Delivery.
We can delivery anything we sell. Please contact your local store with questions about delivery areas, delivery options, and pricing.
Sutherlands is a privately-owned, family run organization founded 104 years ago by Robert R. Sutherland.
Based in Kansas City, Missouri, Sutherlands® is one of the largest privately-owned home improvement center chains in the United States. We currently operate 49 home improvement stores spread across 14 states. Our local building supply and hardware stores range in size from small lumberyards to large 140,000+ square foot warehouse stores. The combined buying power of Sutherlands is passed directly to our customers.
From hardware, lumber, cabinets power tools and furniture... we simply sell for less!
This location is owned and operated by Sutherland Lumber & Home Center, Inc.