Automotive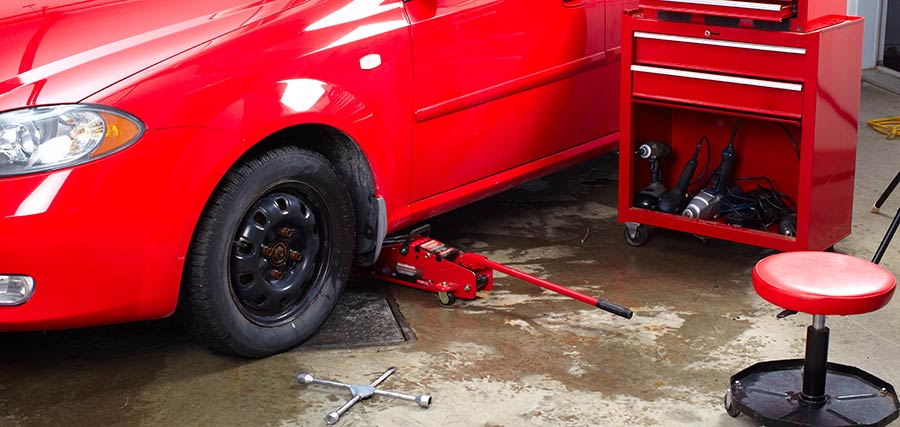 Related Products
Automotive Supplies Online
Find low prices for your automotive supply needs, including(additives, lubricants and oils). Sutherlands also carriestrailers and accessories, along with RV accessories and mobile home accessories to ensure each trip is a smooth ride. Stop by and visit our automotive specialists to see what we have to offer.
Sutherlands carries a wide selection of automotive products to keep your car, truck or UTV in tip top shape! Need a funnel, oil can, grease gun, or a gas can? Sutherlands has those! We also carry lubricants and fluids to keep the engine in your car or any vehicle in good condition and to keep them running! We also carry car wax, auto glass cleaner, WD-40, motor oil and more. Like to tinker in the garage or want to be prepared to change your vehicles flat tires? Sutherlands carries wheel and jack equipment just for that!
Good trailers can make any hauling job easier. Stop by Sutherlands to see our selection of trailers and accessories! From tires, jack trailers, light kits, ball hitches, safety chains, hitch pins, winches and more we have everything for your new trailer! If you love traveling the open road in your RV, proper maintenance is a must! Sutherlands has a wide variety of RV accessories and RV repair parts. Sutherlands has everything from RV sewer hoses to RV awning gutters, vent replacements, water heater thermos couples and even window crank handle replacements. With Sutherlands your recreational vehicle will always be in pristine condition! Stop by Sutherlands today to see what you can pick up in our Automotive Department. A friendly reminder...Buckle Up! And please don't text while driving.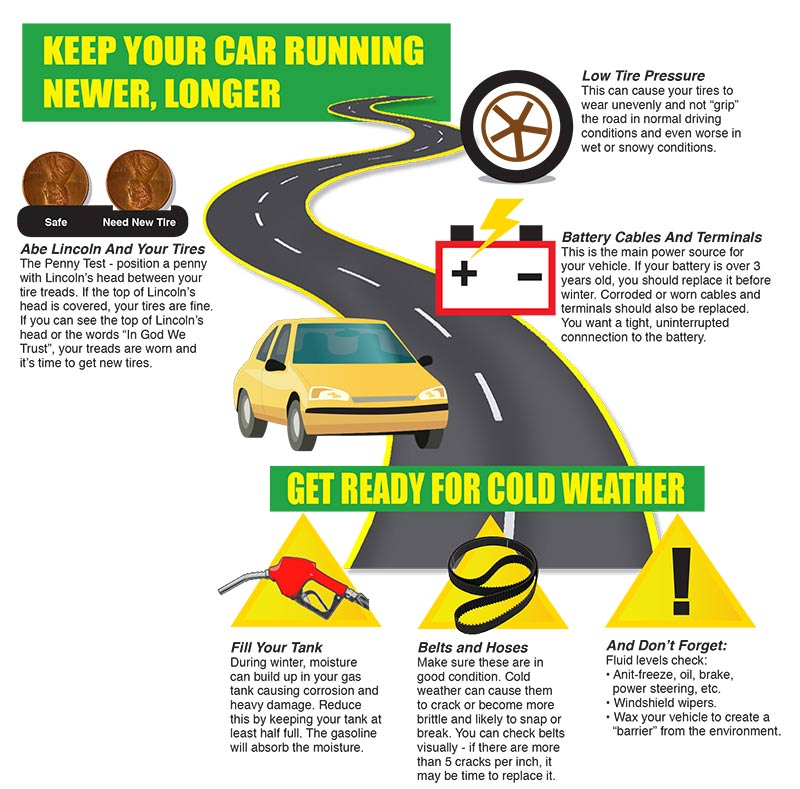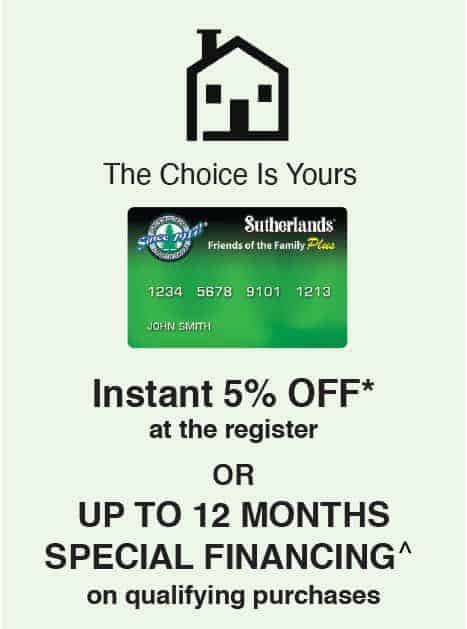 See if you prequalify for the Sutherlands credit card with no impact to your credit bureau score.
Related Brands