Furniture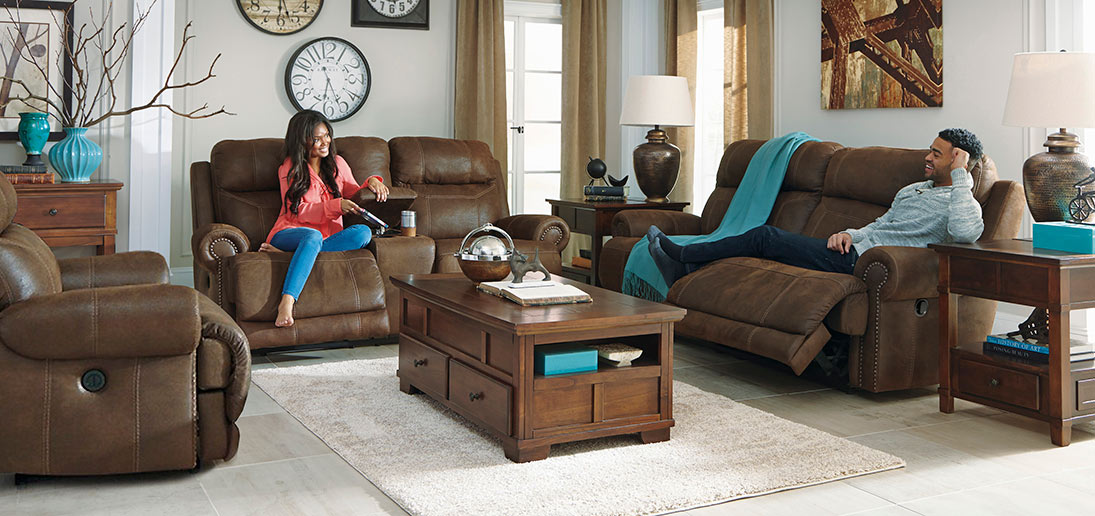 HOME SWEET HOME: Make your house feel like a home, with furniture that is both practical and stylish. Need a new bedroom or dining room and kitchen set, lamps or family room decor? From rustic wood to plush and contemporary, Sutherlands has something for every taste and budget.
Related Products
Related Items
Sutherlands...Where Quality Furniture is Affordable!
Accent Rustic Pine Furniture is exclusively available at Sutherlands. This furniture is made of kiln-dried wood to reduce cracking, giving it improved durability. The knots, grains, and color variations are intentionally left visible to give each item its unique character. Each piece of furniture is hand-sanded and finished using a special wood enhancing and preserving formulation of waxes, stains and oils. You will find many unique pieces for every room of your home.
Let's start with the gathering spot in every home, the kitchen. Some of Sutherlands best sellers are kitchen islands, buffet tables, breakfast sets, chairs, wine bars, and bar tables with stools. Looking to add a few pieces of furniture to your bedroom? Sutherlands has many affordable night stands, armoires, dressers, bed frames and headboards. If you have back pain or neck pain, think about getting a new mattress from Sutherlands! We offer top quality mattresses at low prices.
Does your family room need a makeover? Do you like the Southwest look? Sutherlands has several sofa tables, end tables, coffee tables, or bookcases to match your decor.
If you're looking for a more contemporary look, check out Signature Design by Ashley. Ashley has everything from living room sets, sofas, loveseats, chairs and ottomans... all in different fabrics and colors. Add a focal point to any room with area rugs! Stop by and see what Sutherlands has to offer you in their furniture department.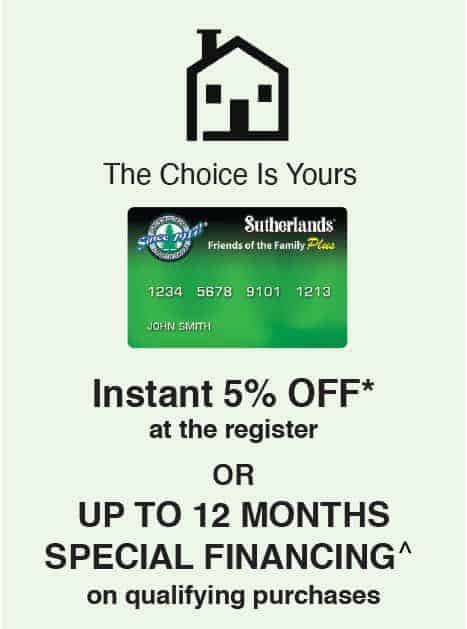 See if you prequalify for the Sutherlands credit card with no impact to your credit bureau score.
Related Brands