Electrical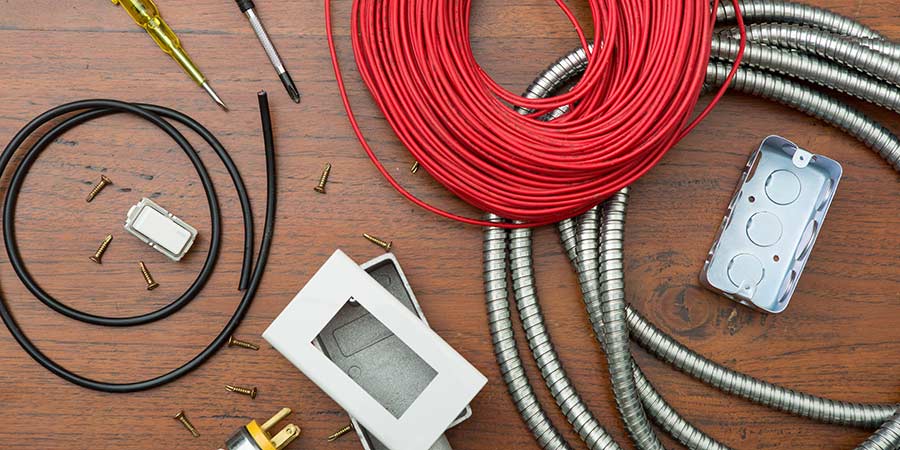 Lighting and Electrical Supplies at Sutherlands.
Sutherlands has a wide selection of electrical supplies for both do-it-yourselfers and commercial electricians. Sutherlands carries a wide variety of electrical supplies, including rough electrical supplies, like breakers, circuit breakers, conduit, electrical cover plates, and electrical boxes. Thinking about adding some new lighting to the outside of your home? Add security to your home with motion detectors, porch lights, landscaping lights and solar path lights. You will find a great selection of electrical supplies and lighting at Sutherlands.
You can easily change and update the look in any room of your home with new light fixtures. Sutherlands stocks all the latest styles and finishes to fit any home décor. We carry wall sconces, track lights, pendant lights, recessed lights, bath lights, under cabinet lights, ceiling fans and so much more!
Technology sure has changed when it comes to light bulbs. There are fluorescent lights, halogen lights, LED lights, and incandescent bulbs. Sutherlands will be happy to help you find the most energy efficient light bulbs for your home.
Sutherlands has all the electrical tools you need along with a variety of accessories for any household. We have everything from power strips, fish tapes, voltage testers, plug in outlet covers, light bulb changers, wire strippers, to cable snakes, surge protectors, and cable cutters...whatever the job calls for, Sutherlands has it and if we don't, we will get it for you!
Not only do we have everything for your home décor and lighting needs, Sutherlands also wants to help keep your family safe. Every home should have fire extinguishers, carbon monoxide detectors and most importantly...working smoke alarms! There are many styles of detectors and alarms with different features, and Sutherlands can help you select the one that is best for your home.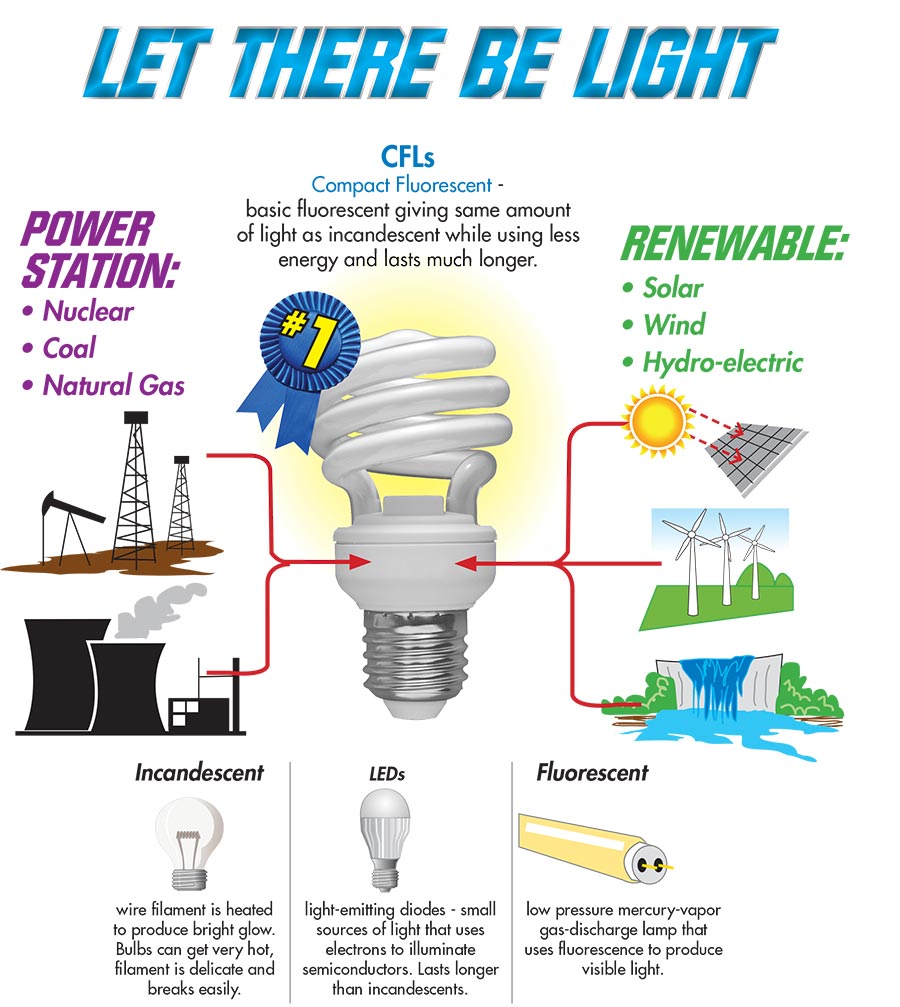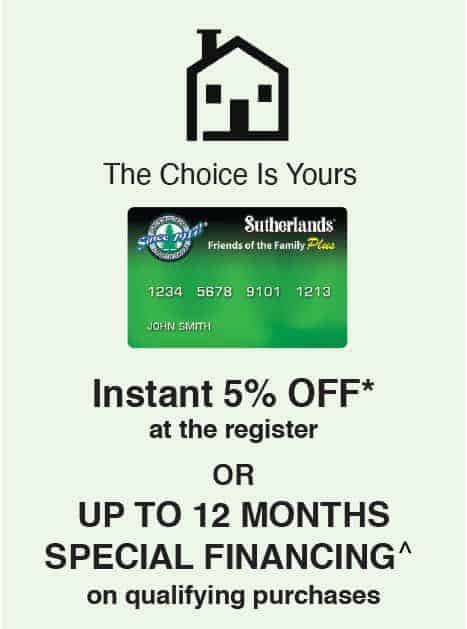 See if you prequalify for the Sutherlands credit card with no impact to your credit bureau score.
Related Brands