Free In-Store Pick Up
In-store pick up orders are temporarily unavailable at the Sutherlands.com store. Please check back later.
Order online and we'll pull your order before you arrive!
Our FREE In-store pick up service is easy and convenient. Just purchase your items ahead of time through our website, and choose a convenient time pick them up at the store. *Not all in-store items are listed on our website at this time.
It's easy to place an order: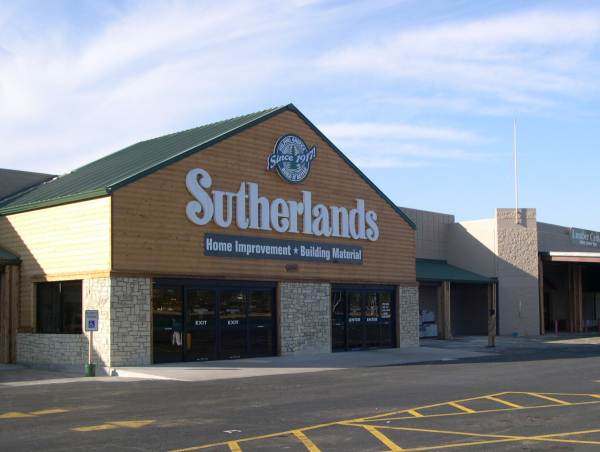 1. Choose your local store and start adding items to your online shopping cart
2. Go to Checkout, pay for your order online, and choose a pick-up time that's convenient for you.
3. Wait for our email confirmation. When you arrive at the store, go to the In-Store Pick up area.
This service is offered for no extra charge. At this time, we do not ship items between stores or ship non-stock items to your local store.
How long should I expect it to take to fill an In-Store pick up order?
Our goal is to have orders filled in as little as an hour after being placed; however, large orders and/or unforeseen circumstances may prevent us from filling the order by your requested pick up time. You will be notified by email once your order is ready to pick up. We will contact you if there is any delay. Once your order is ready, you will have 72 hours after your requested pick-up time to retrieve it. After 72 hours, your item(s) will be placed back into circulation.
---
How will I know when my in-Store pick up is ready?
When your In-Store Pick up order is ready, you will receive an email notifying you that it is ready to pick up. You can also check your order status from the
My Account page
.
---
What do I need to bring to pick up an In-Store order?
You will receive an email notifying you when your In-Store Pick up order is ready. The person specified as the "pick up person" on your order will need to bring their photo ID, a bar-coded copy of the order receipt (either printed or displayed on your phone), and in some cases, the credit card used for the purchase.
---
How do I place a tax-exempt order?
At this time it is not possible to place tax-exempt orders online. Please contact us to make arrangements for future orders.
---