Writing the blog for Sutherlands gives me some of the coolest opportunities! I get to create some amazing projects as well as see what projects other people work hard to make. I love seeing what other people can do with Sutherlands products. This week we are featuring the work of Melissa Slater, who transformed a camper!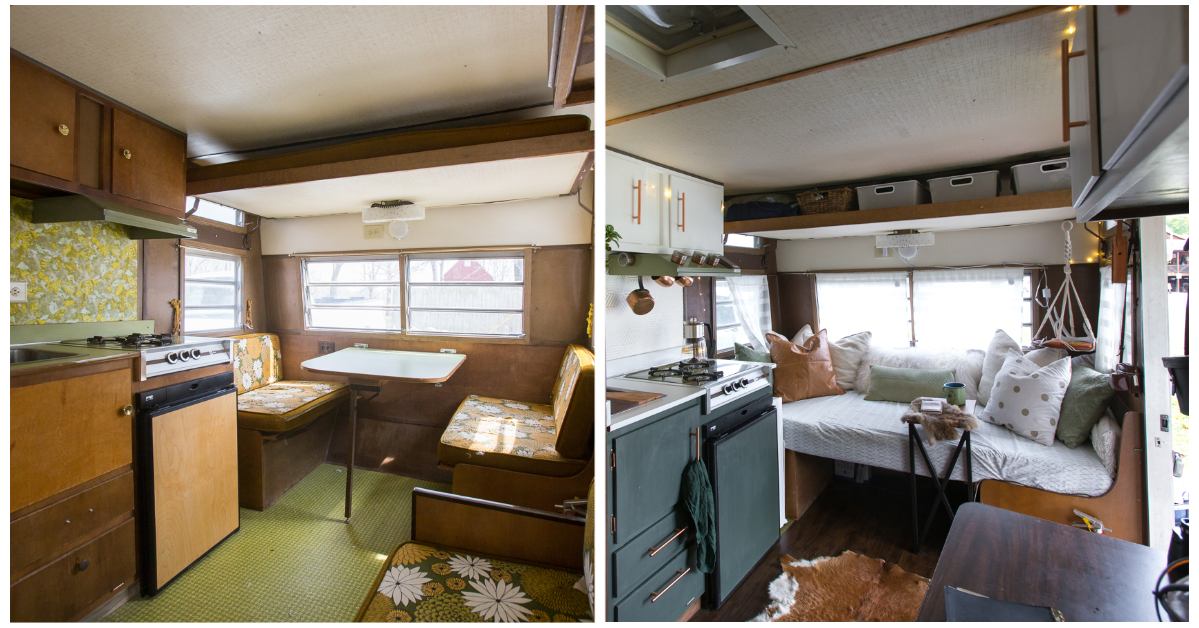 The before and after photos are truly amazing with this project. Changing the vintage avocado green to white with a soft blue-charcoal colored paint job really created a boho dream! Replacing the green flooring with a nice dark wood gives the camper a much cleaner and homier feeling.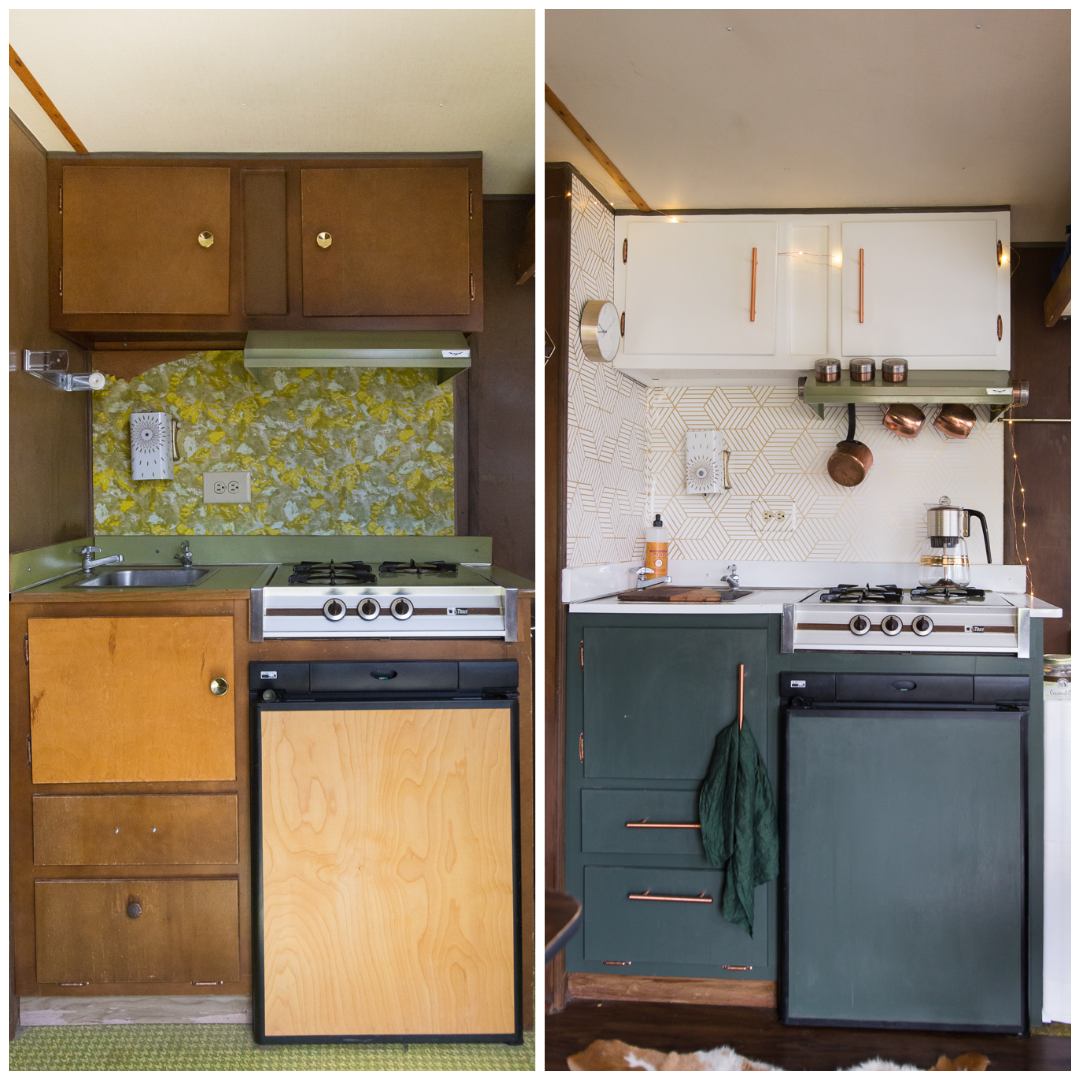 This proves that changing the hardware on cabinets can really make a huge difference in any space. Truly, this feels like an entirely new camper with the clean, minimalist lines used throughout the kitchen.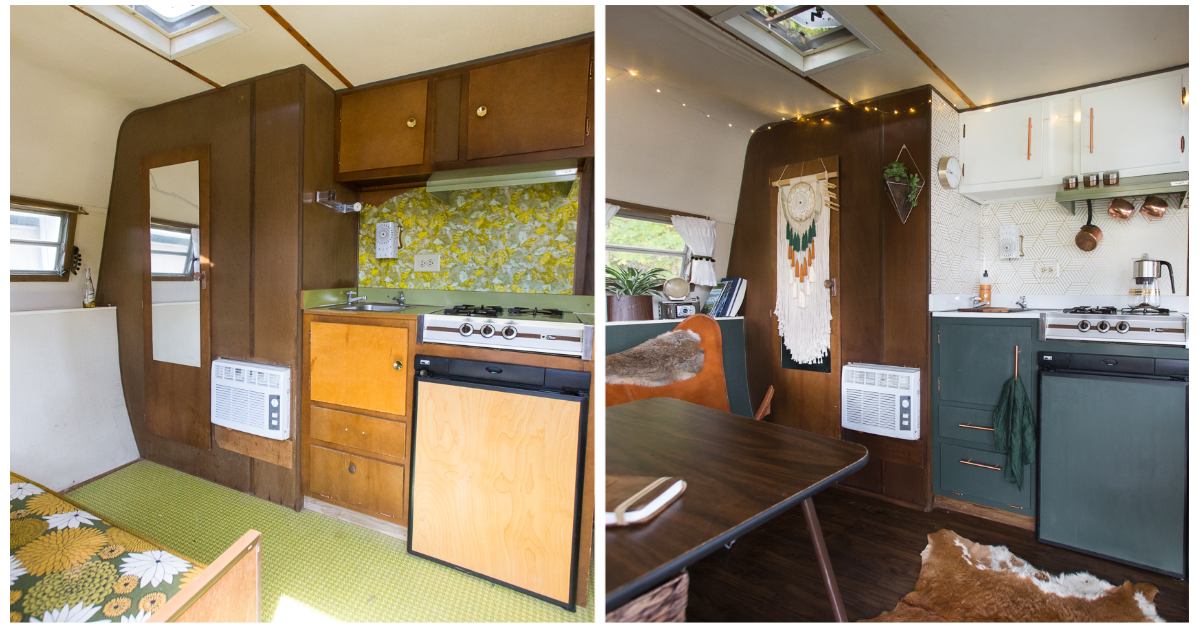 Even adding small touches of decor here and there really changed the feeling of the entire camper. We love the added twinkle lights plus the touches of greenery. This gives the space a lively and cozy feel. We are definitely ready to go camping with Melissa. Thank you so much for sharing your wonderful renovation with us!