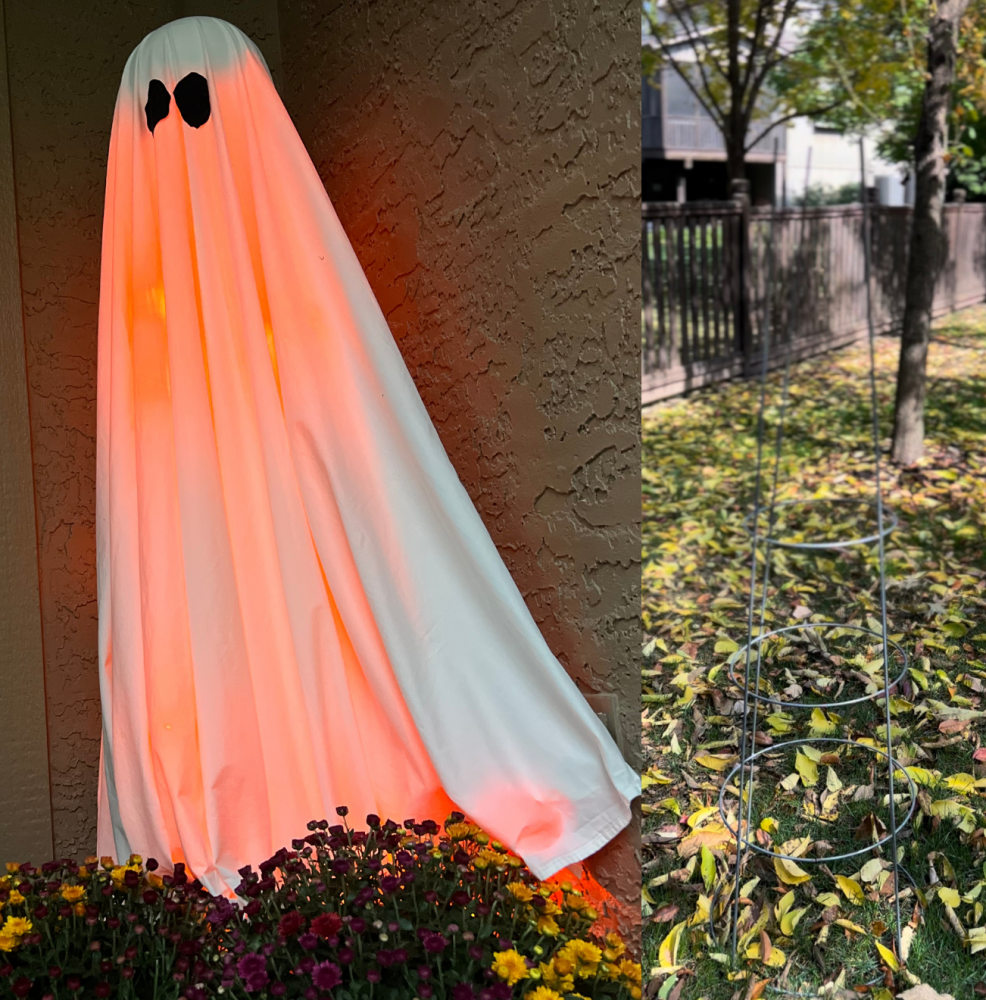 As yousay farewell to tomato season, fall has arrived. Halloween decoration season commences. Here are a 4 easy and fast steps to repurpose those tomato cages.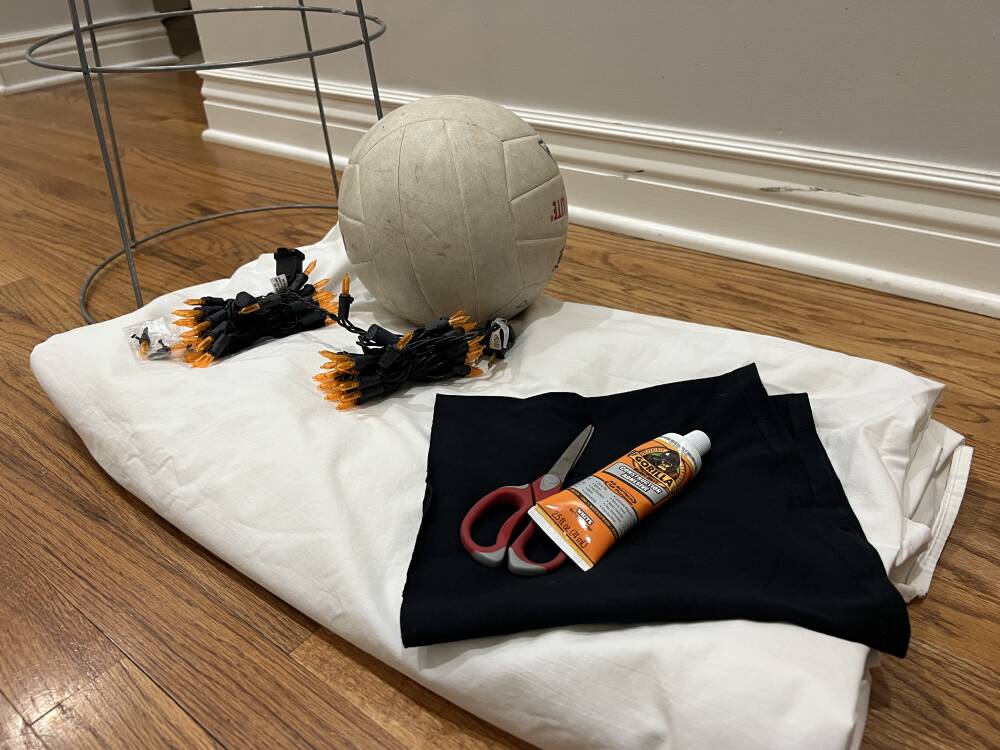 Material list: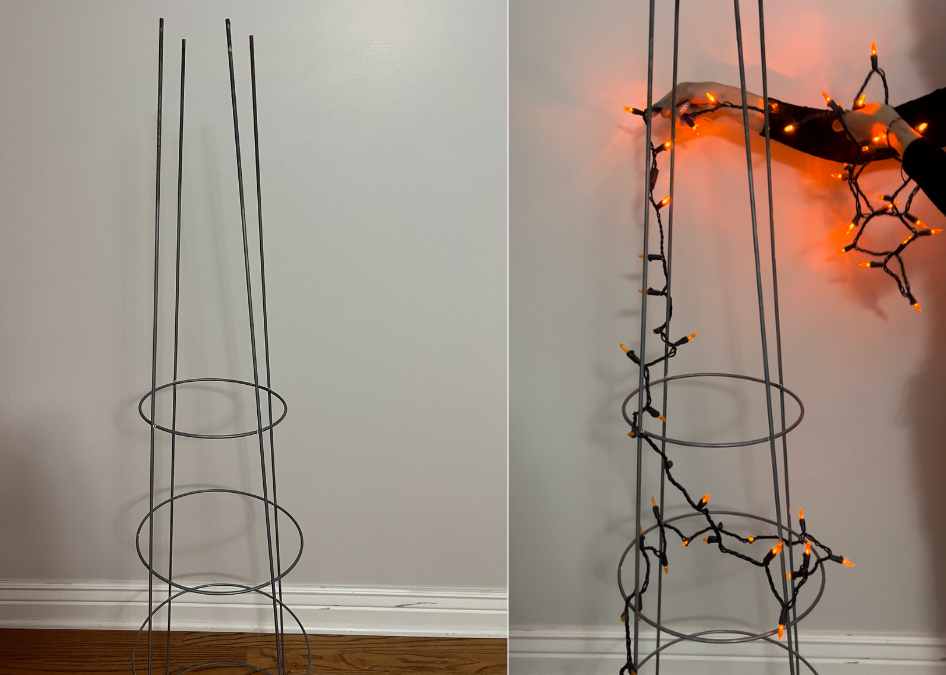 Step 1: Wraphalloween lights around the cage. You can go with different color bulbs to create a colorful goblin too, purple, clear, green, orange.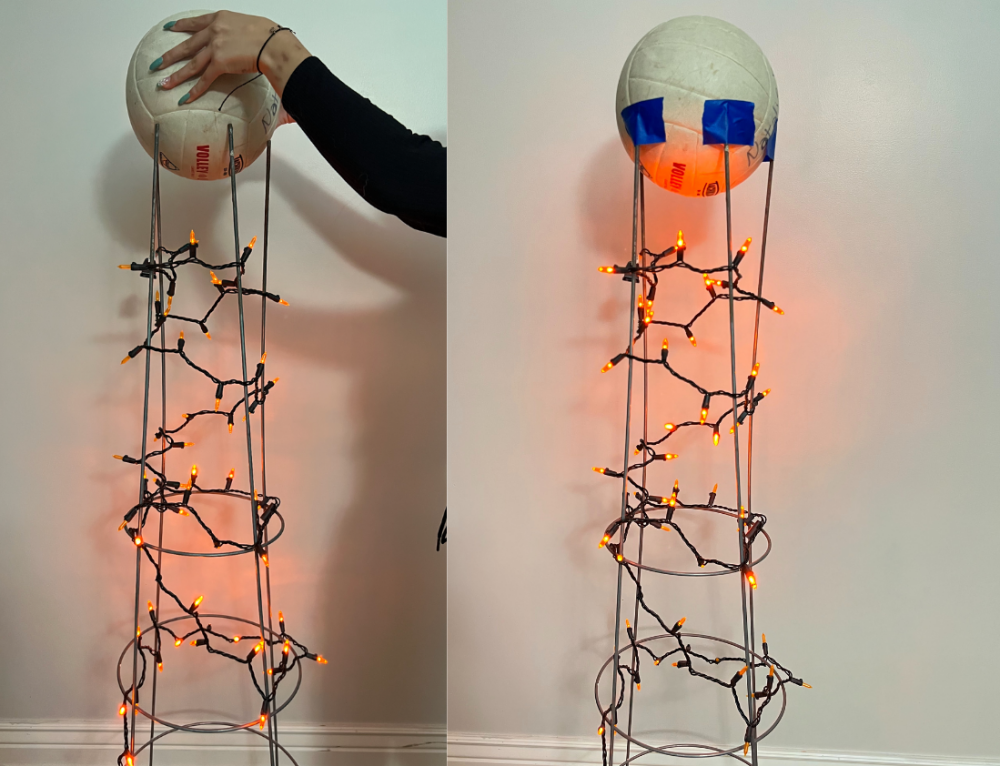 Step 2: We decided to use an old volleyball we had laying around the garage. You could use a soccer ball or any plastic ball. Place it in the opening of the cage and secure it with masking or duct tape. If you get a tomato cage that doesn't have an opening on top, it will be best to use round craft foam so you can stick it on top.

Step 3: Cut the black fabric to make goblin eyeballs. The size depends on how tall he is. For our 54" tall goblin, they are about 3"x2". Apply glue to the cut fabric.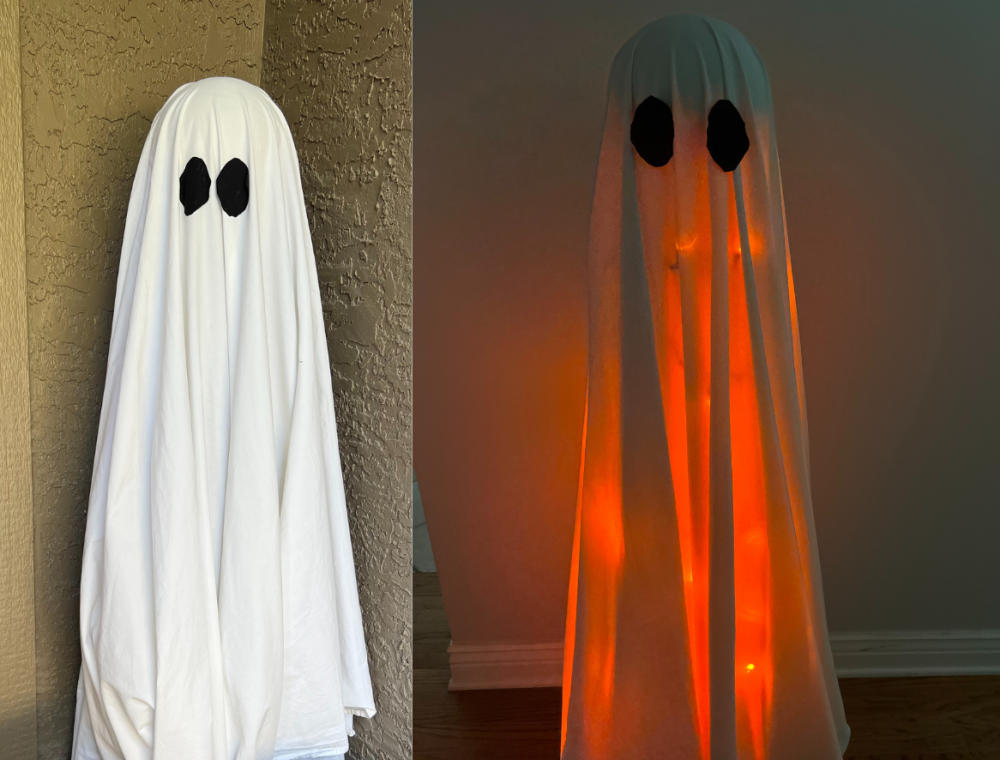 Step : Put the sheet over the tomato cage and glue the eyes on. Position them so the fabric doesn't fold over and cover the eyes. Make sure you get a big enough bed sheet to cover the whole length of the cage. For our 54" tall, we used a king size sheet.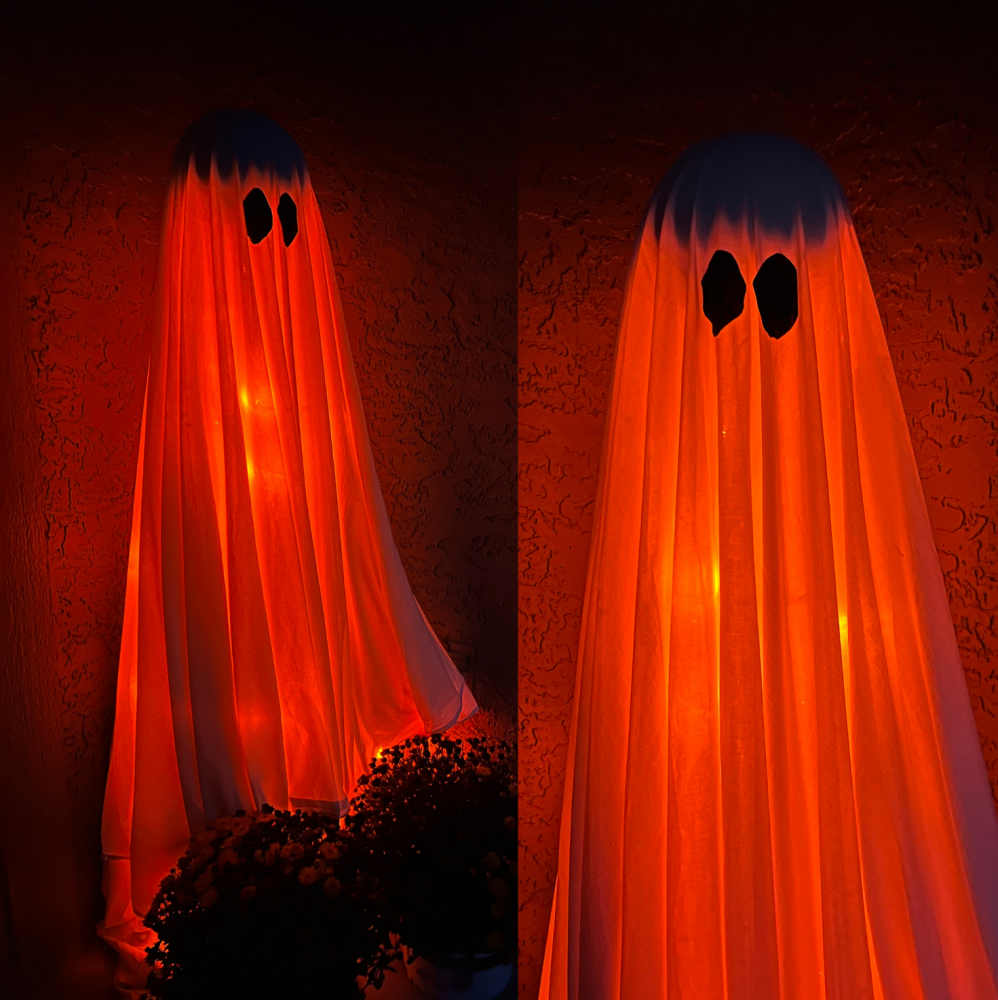 Oh look at him GLOW! We highly recommend flickering lights so he looks like he comes alive! It would be fun to do a family of goblins using different height tomato cages too. Perfect to decorate in the yard, at your front door or even inside the house. Welcome the spooky season!