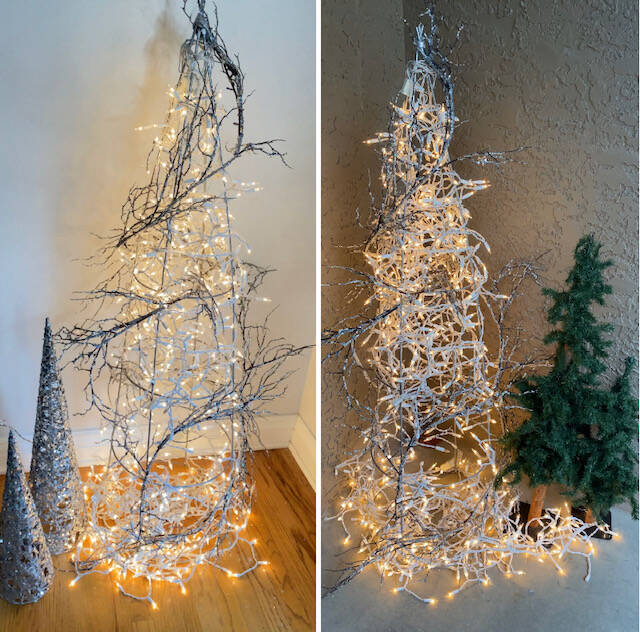 While you wait for tomato season to return, let's put the ol'tomato cage to good use in the meantime. HO HO HO!
For this project you will need:
Tomato cage (s)
Christmas light of your choice
Garland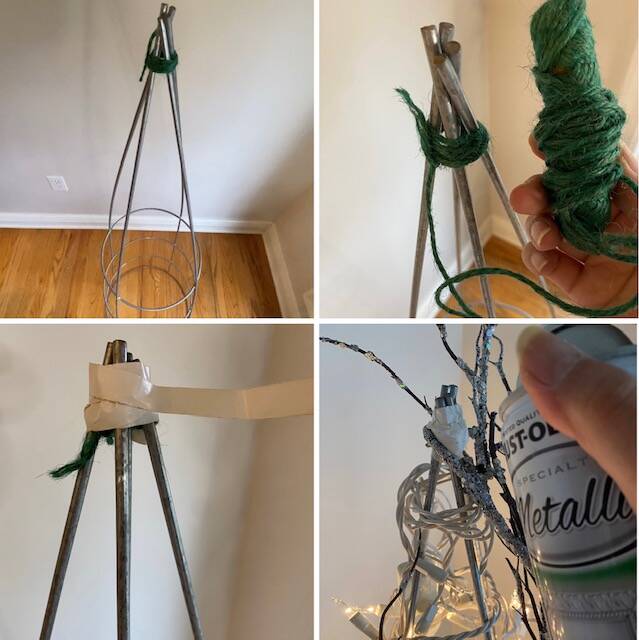 We used a heavy duty tomato cage for this project. You will want to secure the opening to shape it like a tree. With the metal being slick, we secured it with twine and heavy duty tape. We planed the color scheme to be silver, so spraying the tape with coordinating color can help hide the tape.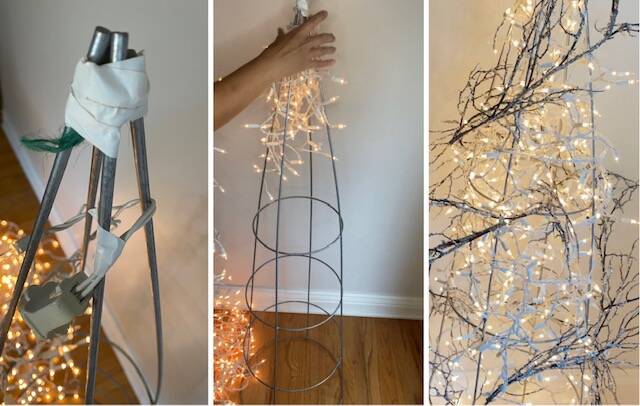 Determine what kind of lights you want on your tree. Keep in mind if you want it to look more full and avoid seeing the frame of the cage, you either need a lot of lights or choose more cascading style. In our project, we used a few strands of the icicle lights.
As you wrap the lights, you might want to secure the strand onto the cage with the tape or tie it. To add a little drama to our tree, we wrapped a garland found in any hobby store. This is where you can use your imagination. If you plan to leave this outdoor, keep in mind the materials you use to decorate it. Oh how about a tree topper perhaps!
We suggest getting different height of cages to create a little enchanted forest for all the ghomes and elves to come visit!
So fast so fun! A great project you can do with the kiddos! Plus you can change it up every year.