What about a fun outdoor game of TIC TAC TOE for Memorial weekend !?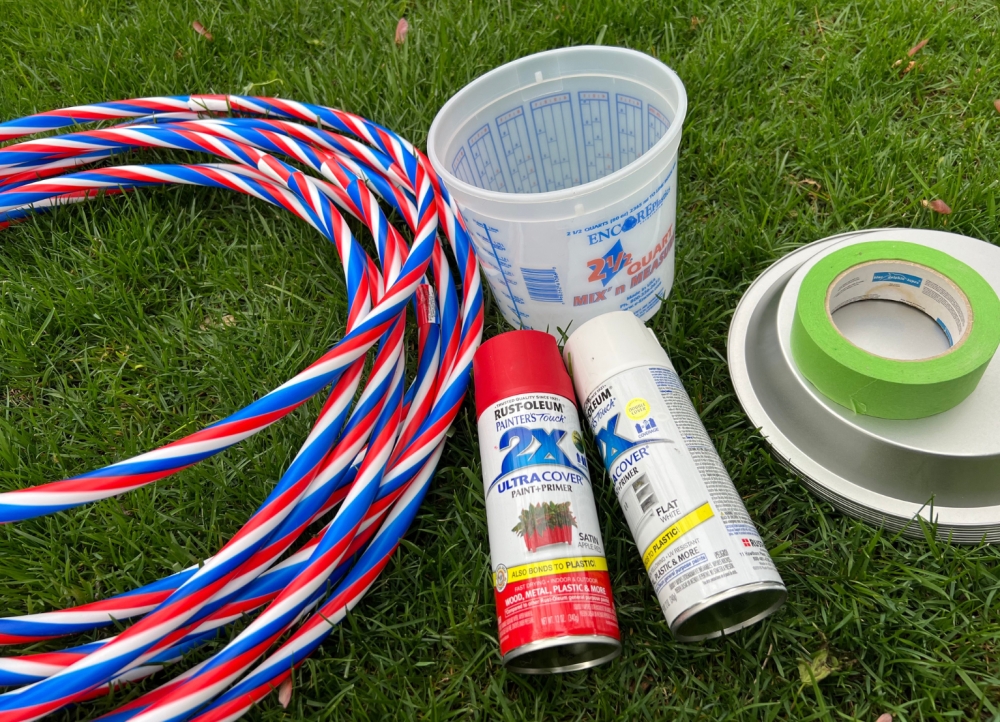 Things you will need:
In picking your supplies, you want to decide the size of a hula hoop relative to the size of the pan. We used smaller size hula hoops (") and " cake pans. This will make it challenging. We will go over the modified rule towards the end. Stay tuned!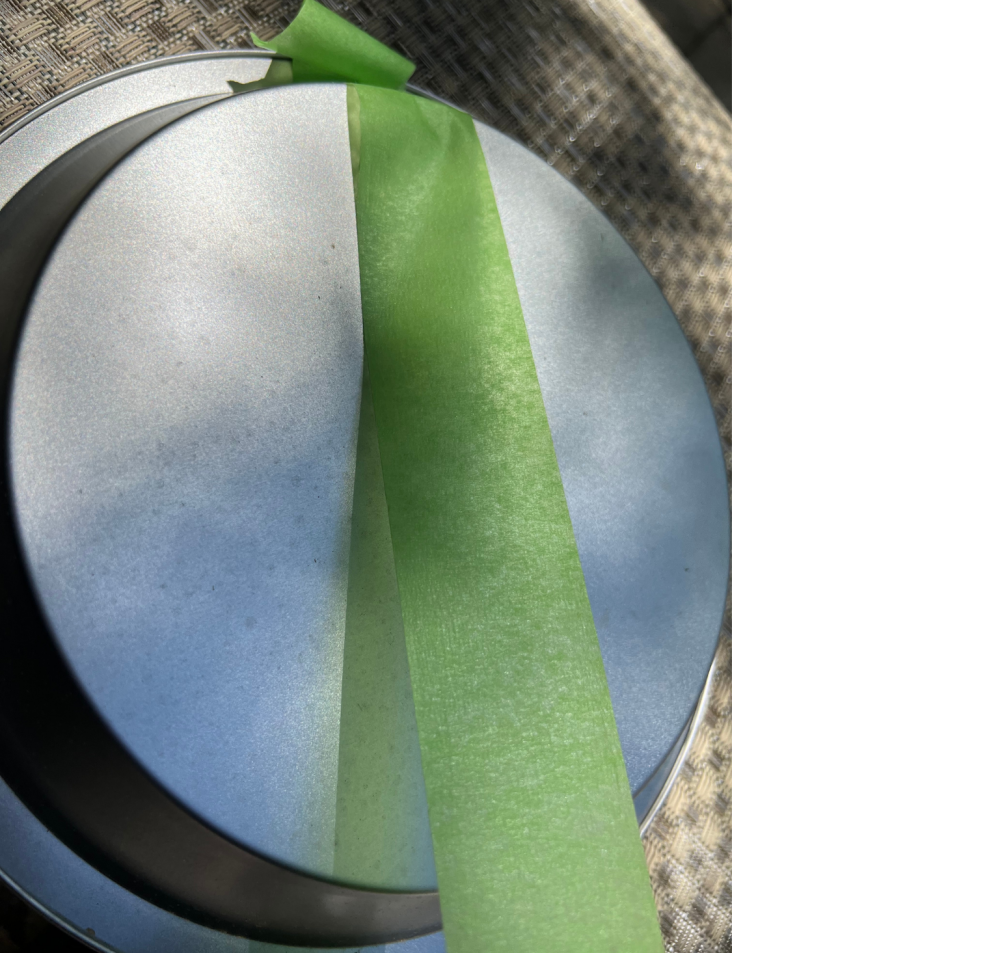 We bought these cake pans from a thrift store. You can use plastic plates or pizza pans. Just make sure it has a bit of weight. You don't want it to become a frisby and fly all over the place. Using masking tape, make an X on 5 pans. Make sure to tape it tightly so it creates sharp lines.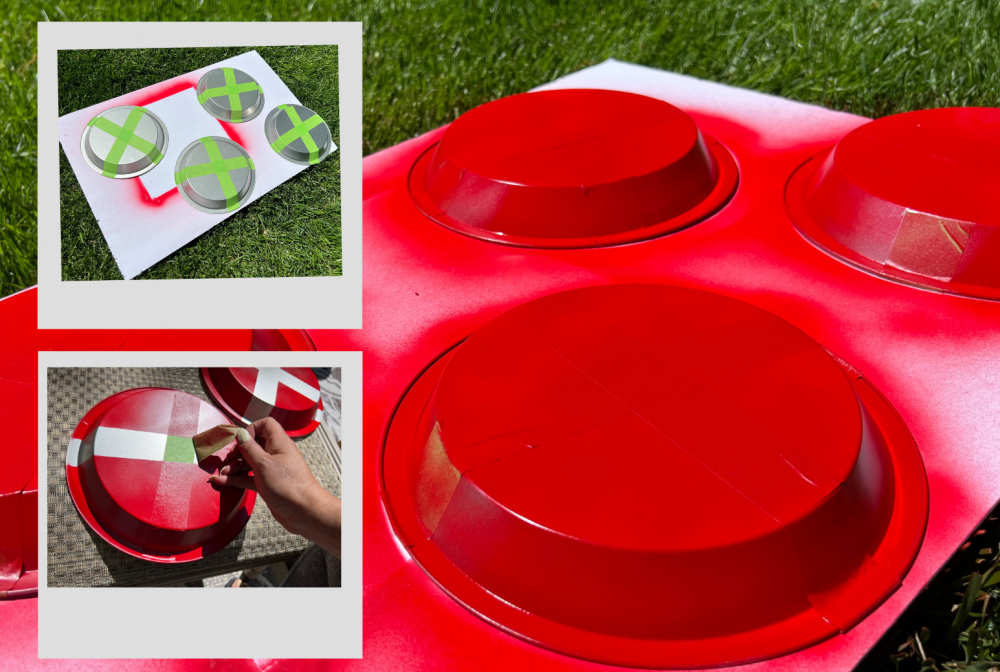 We decided to just use the red spray for both x and o. Sticking with our red white and blue theme. But you could do 2 contrast colors if you'd like. Spray safely and make sure you are upwind. Let dry before peeling the tape off.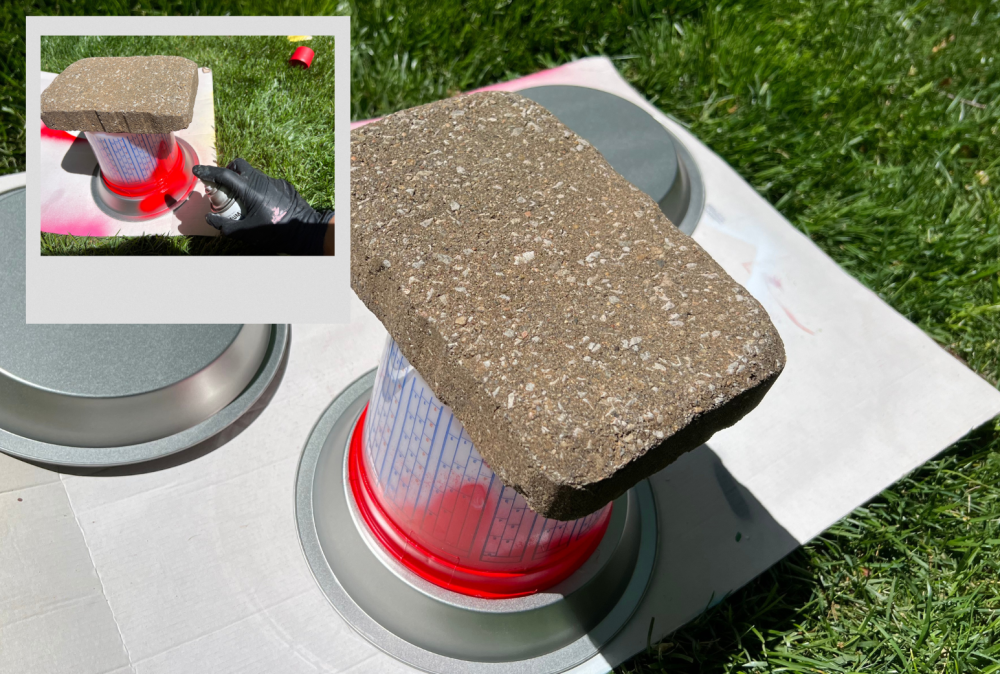 Now let's make the (5) OOOOO's. We found it easiest just to position the plastic tub to make a circle. You can just eyeball it so all the space is even when making a circle. We put a rock on top to help hold the tub.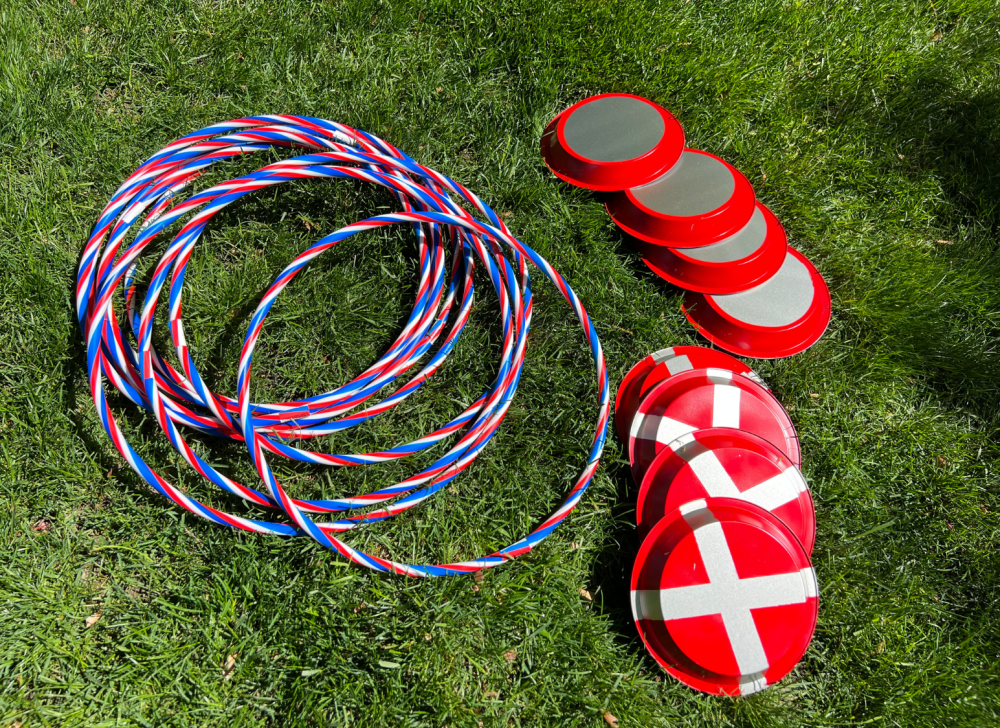 We picked a red white and blue theme just for this occasion. You could spray paint the hola hoops as well if you can't find desired colors you are looking for. We lucked out with these pre-made red, white and blue ones.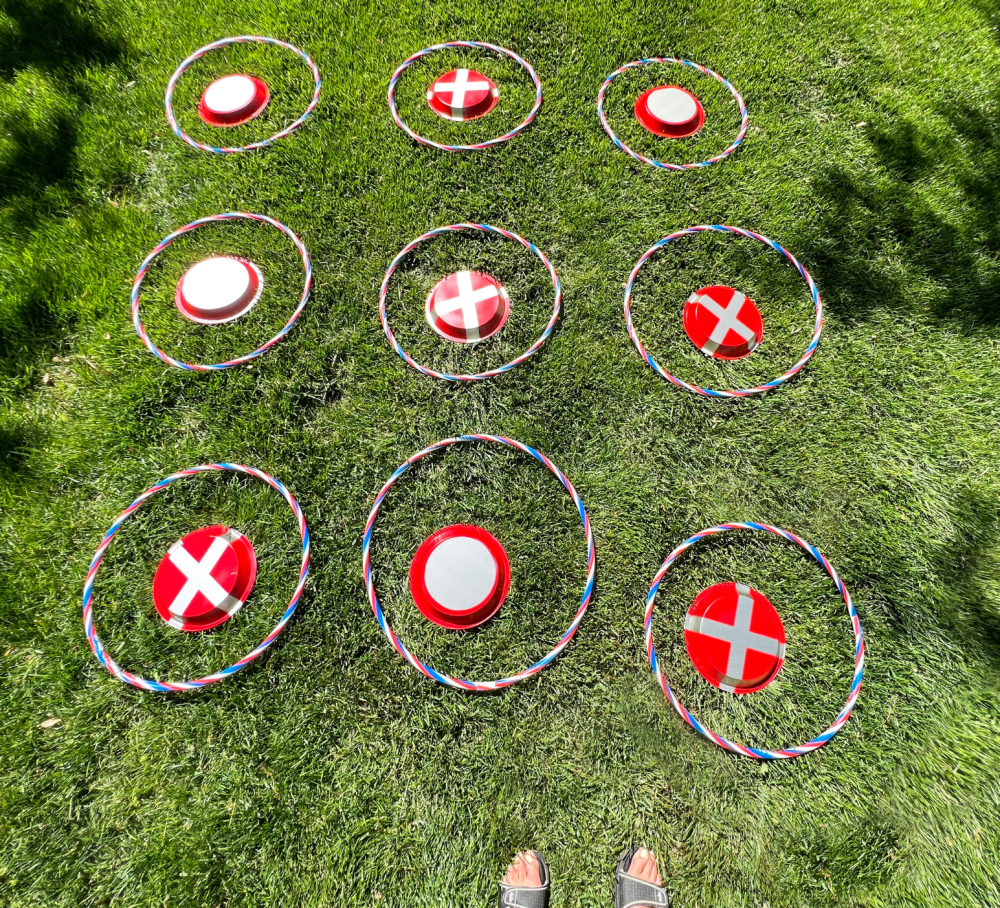 Let's play! As you know, it is not easy to win tic tac toe the traditional way. This modified yard tic tac toe, takes you to a different level. As mentioned earlier, the size of the hula hoops and pans can make this game really tricky. Ours is snugged!

Mark where you want the players to stand. Take turns of course BUT if your X OR O doesn't land within the hoop, you loose your turn!!! What if it's half way in? You can decide your own rules...It is your yard!!! Have fun and have a safe Memorial Weekend, from your friends at Sutherlands.