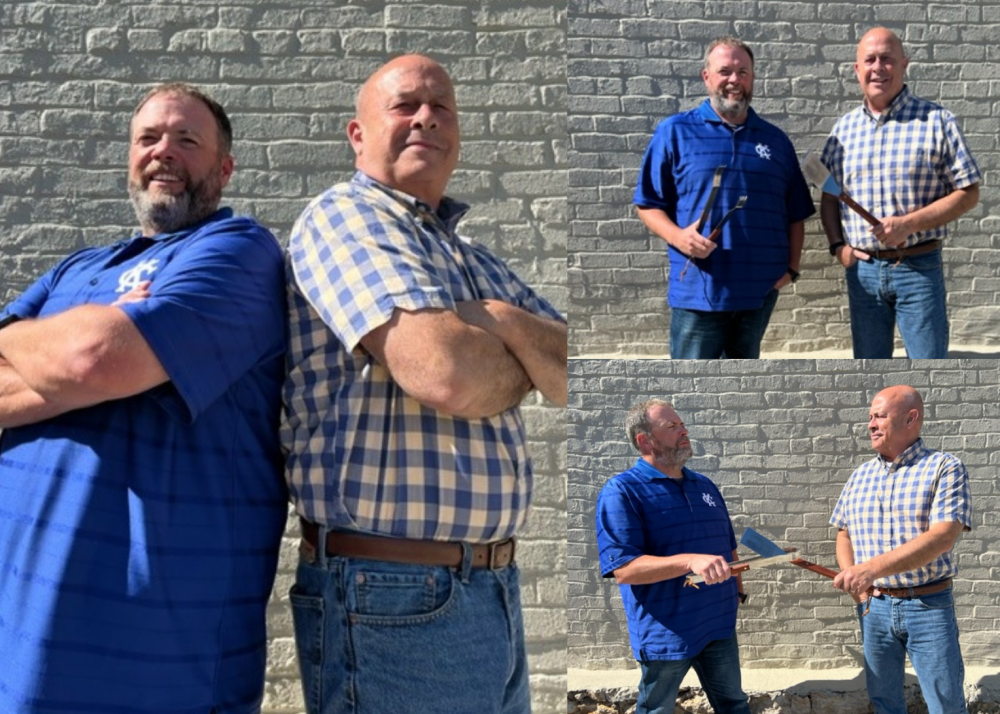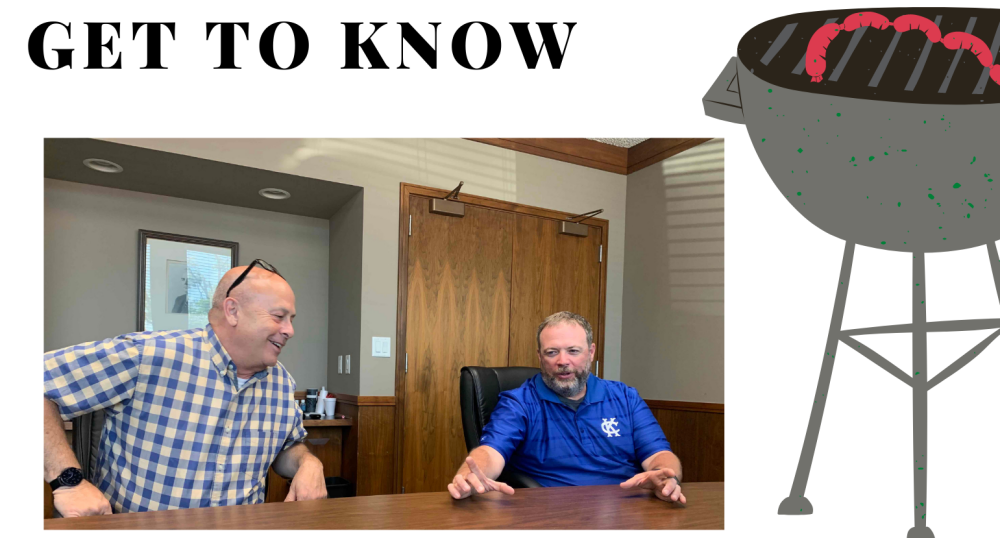 We sat down at Sutherlands General Office in Kansas City to have a sizzling chat with our very own grilling experts in their own rights; Bill Bray (on the left) and Chris Wyatt (on the right) to learn some grill tricks, tips and knowledge through their bbq experience.
| | |
| --- | --- |
| | Chris had his first hand bbq experience when he was probably around 10 or 11 years old, helping his dad grill. He was 16 or so when he was grilling on his own. |
| | Bill had his hands on bbq cooking in his early 20's. Talking to Bill, you can tell he has a strong passion for precision in his cooking and his methods. |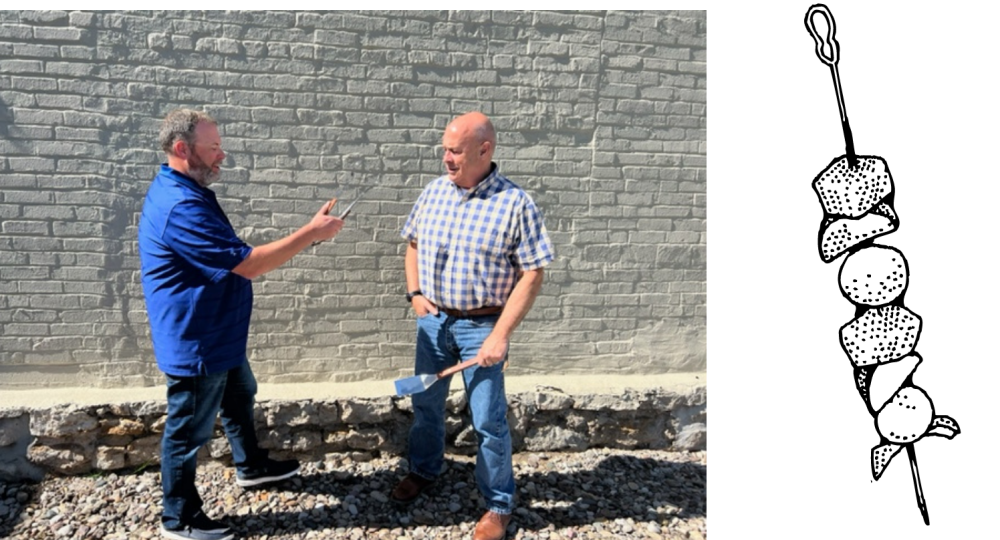 One thing we learn is you cannot have enough grills! Between them, they have 12 all together. Chris owns a gas grill, a pellet grill, a charcoal grill, a griddle, a separate burner for deep frying and an off-set grill. Bill is proud of his wi-fi pellet grill, a gas grill, a griddle and a Bayou classic, 2-basket deep fryer, a wood pit.The question is whether you need this many! At some point, they found out they might be operating 2-3 at the same time.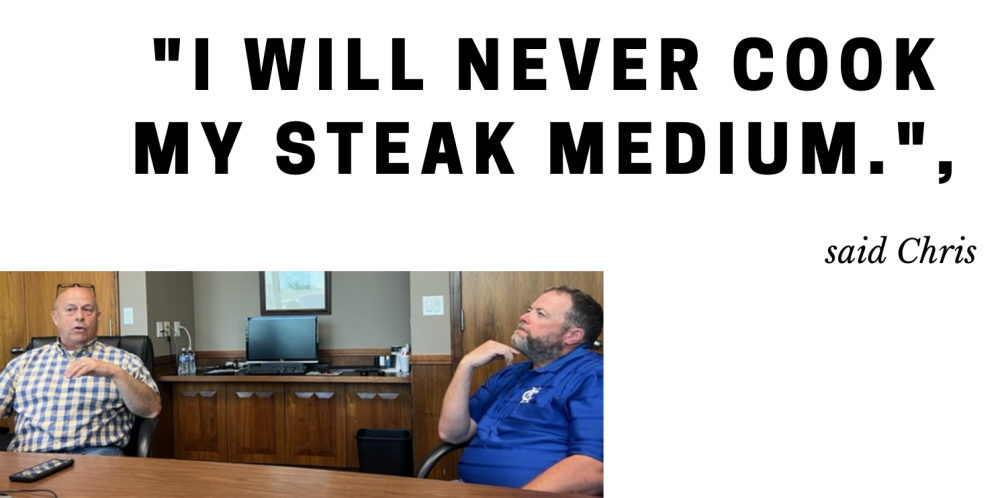 During the discussion, words are flying between the two when it comes to grilling or bbq experimentation. "Do you use anything for binding (to thicken the sauce)? On what temp?" "Have you tried putting honey first?" "Oh you do 3-2-1 too?" They both could almost finish each other sentences. When asked how they know so much, they both agree learning is constant when it comes to bbq. They both read A LOT of blogs, watch videos and how-tos. They have experimented with success and failed many many times.
Bill explained this perfectly. "There is no such thing as perfect bbq. You dialed in your methods by the likes and dislikes of what your family likes. People like different things." His family would tell him, they like certain flavors with certain meat and THAT is how he dialed in that perfect bbq for his family. And of course, the meat must be juicy and tender.

They explained different approaches they had tried over the years,
"So I will try smoking brisket in different ways. I would wrap it with foil, wrap in paper, or smoke it without wrapping it. Take it out, reverse sear it", Chris ran down his trials and errors. The big no no is you Never EVER ruin a brisket! It is such an expensive piece of meat and takes a long time to cook. The major mistake people do is cooking it too fast and at too high a temp.
I asked, "gosh it seems like a lot of work! Do you really enjoy it? " Without hesitation, Bill bursted "Oh I freak'n enjoy it!!"


They were asked what kind of tools or accessories they like. They are like boys with their favorite toys. Chris, "oh have you tried the Infared!" Bill without hesitation says, let me show you this as he pulled up his phone. His pellet grill is a wifi. He admits being spoiled knowing every move of what he is cooking on the phone app that tracks everything. Is the temp high enough? What's the meat temp? "You can learn so many things on your phone with a wifi grill!"

Blue Rare: a steak that is lightly seared on the outside yet red on the inside.

Reverse Sear: the reverse of this process. First you cook, or smoke the meat on a very low indirect heat before searing the outside over high direct heat.

Render: to melt the fat for cooking purposes.

3-2-1 method: 3 hours of smoking the ribs directly on the pellet grill., 2 hours wrapped in foil, still cooking on the grill, 1 hour of cooking, unwrapped and slathered in barbecue sauce.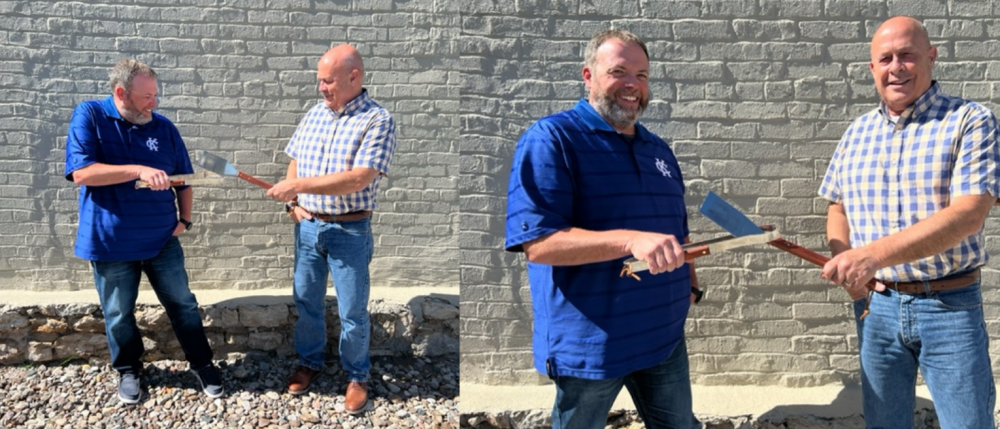 They both agree, at the end of the day, the most enjoyment is serving it and knowing people enjoy it. Bill said "It's like when your mom cooks and she is waiting to hear, do you like it? I don't need to hear if it's the best you ever had. I just want to hear if I cooked it to your liking and all I want to hear is YES!!!!"