A spooky DIY cage made easy with a can of spray paint and a few DIY items that you will find at Sutherlands! The bigger the cage the bigger the statement! He can be hung waiting for trick or treaters at the front door. Perfect to chain him up on your deck overhang, pergola or under a big tree!

Material list:
Round Laundry Basket

The SKELETON!
The tricky part is to find the right basket and the size skeleton that will fit in the cage. It is best to get a more rigid skeleton so you can position him inside without him collapsing. The chain is a must have. Sutherlands carries different size chains that can be cut to the desired length depending on where you will hang the cage.

Remove the basket handles and spray paint thoroughly. The chain will need a few coats on all sides.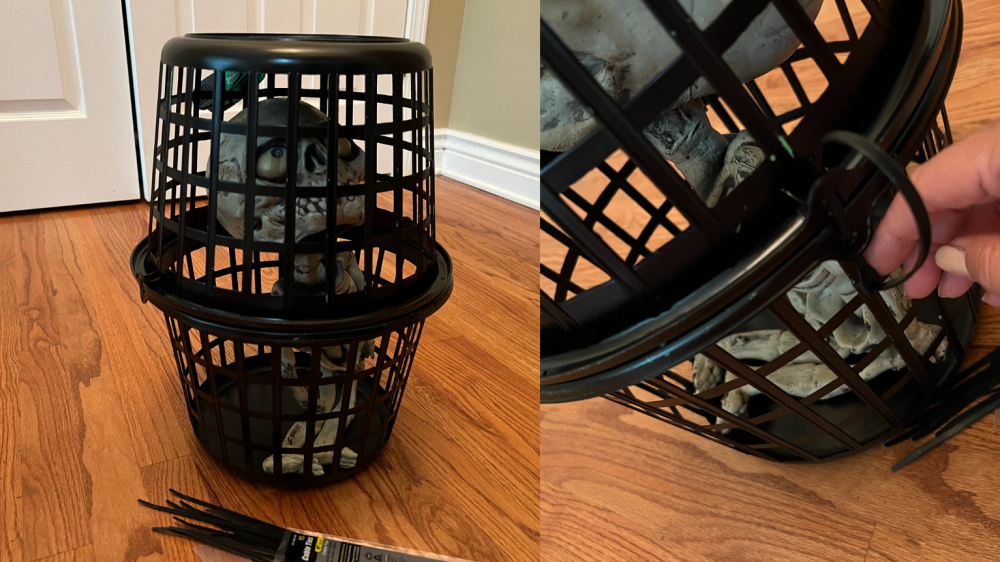 Once the baskets are dry, position your skeleton as desired. You can secure him with zip ties as well. Once he is in place, secure both baskets with zip ties.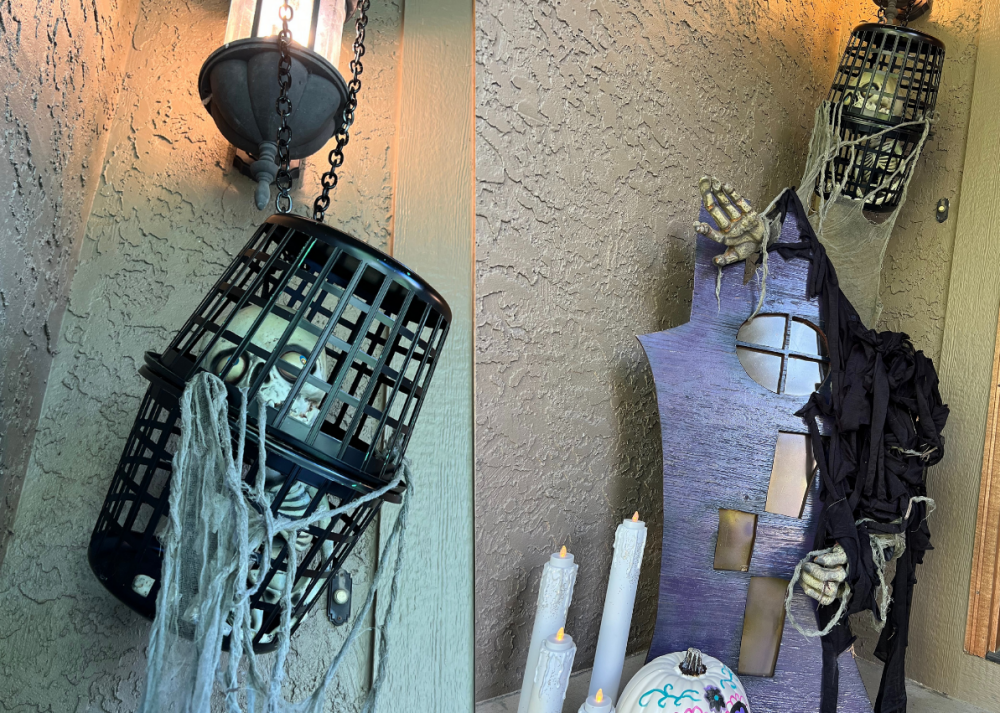 SO easy!!!. Now he is ready to give your trick or treaters a spooky hello wherever you desire! Happy Halloween from your friends at Sutherlands.