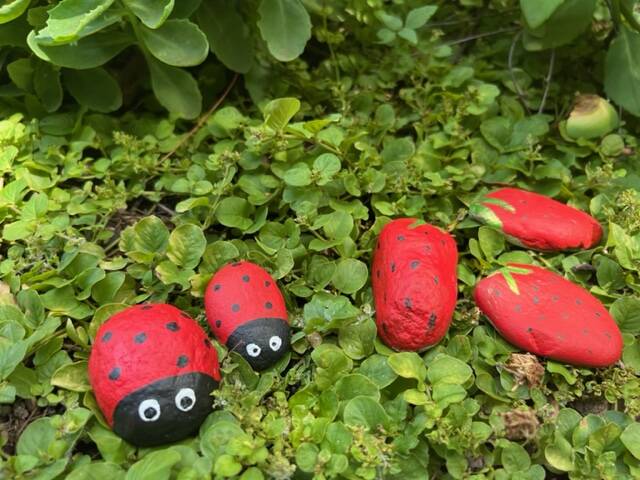 Summer has officially arrived. Your kids are out of school and they are already bored! Sutherlands has an easy idea to keep them busy and make your garden come alive.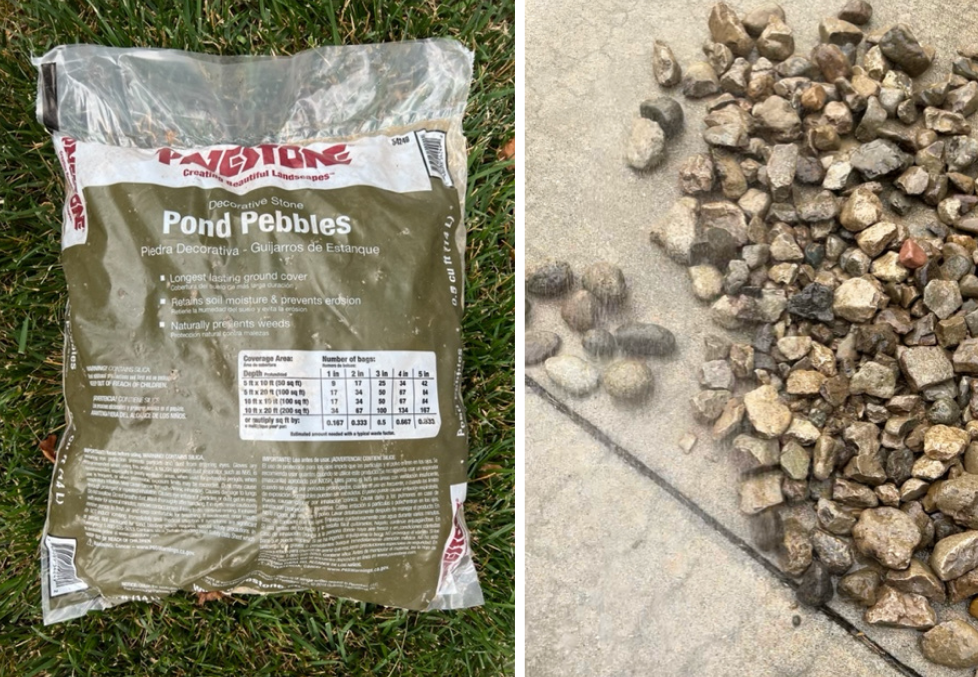 We use Pond Pebbles for this project. Rinse them off thoroughly before painting. This can also help you sort out the right shape you are looking to do.

To make these cute little lady bugs, you have to pick just about the right rounded shape. River rocks are also ideal for this project. We use acrylic paint for crafts available at your local Sutherlands stores. They are great for outdoor use.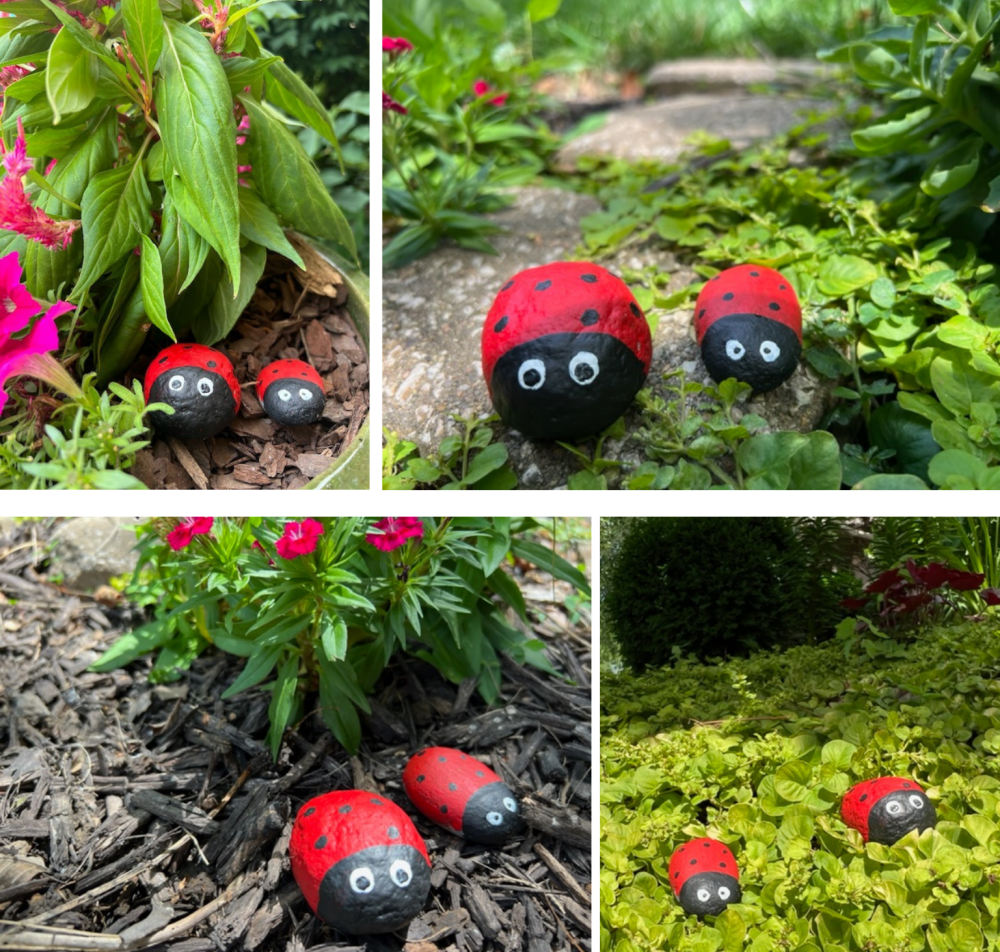 Placement
You can prop the little guys on the walk way, in a planter or any area that needs a pop of color. If you choose to do different color and design, consider if it will blend or pop in your garden.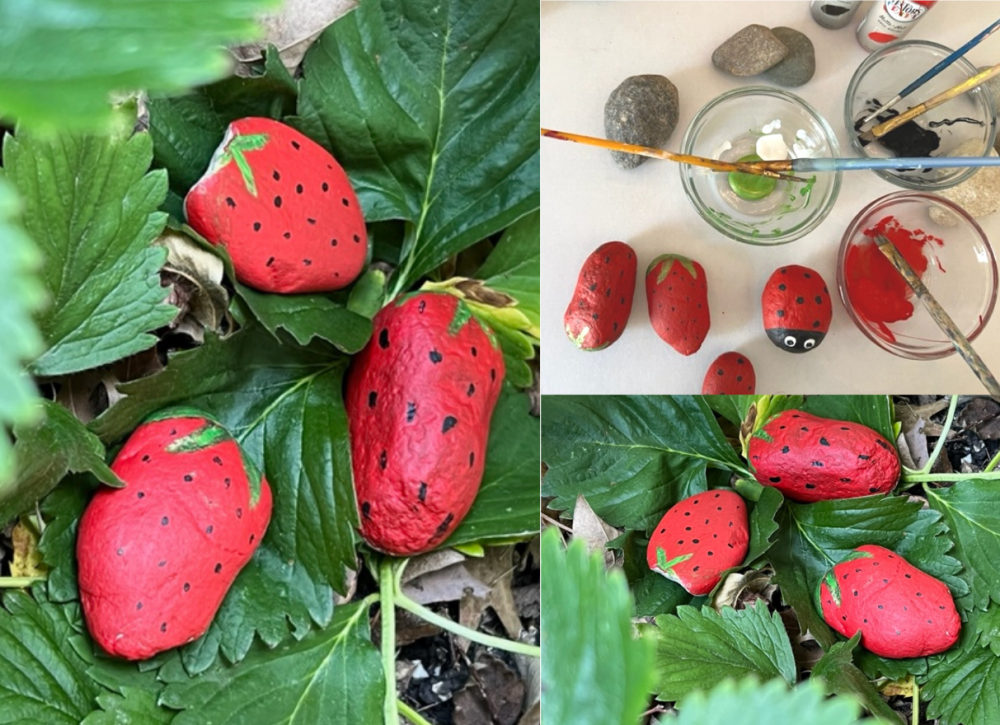 Since the pond pebbles tend to have such an odd shape, we can totally see strawberries in the making.
TIPS: Do you know that you can place these painted strawberry rocks as a decoy in your strawberry garden. They can help deter birds from picking your fresh strawberries thinking they are hard and they won't return!
There are so many ways to create amazing art out of these rocks.

Let the kids go at it with what they can create.

Maybe make it a game!

These sure will keep them busy!