I am one of those people that is never happy with how my bookshelves look. I am so envious of people that have beautifully styled and decorated shelves. Recently, I have seen a bunch of people using painted or aged books in their decor, however, to purchase them that way was quite expensive. I decided to make my own!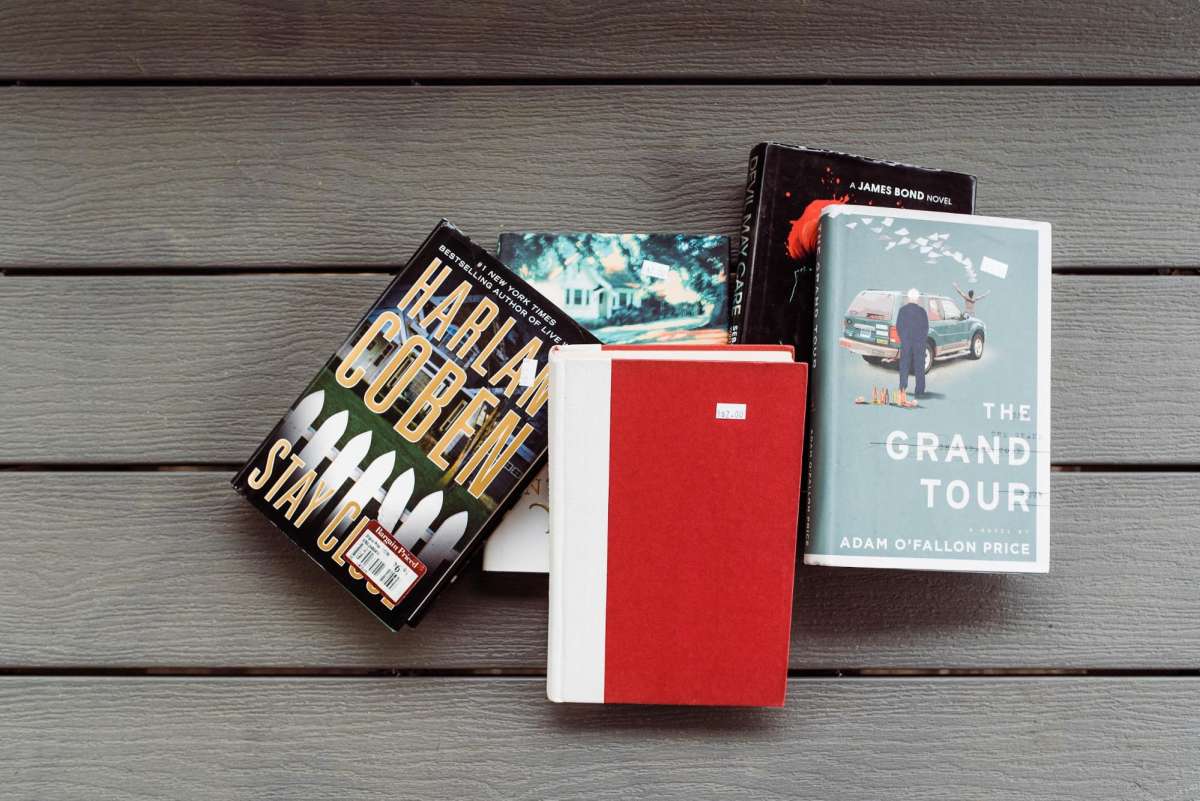 I started with going to a thrift store and buying five hard-cover books. I wanted my books to all be of a similar height, but that is optional. I got these books for two dollars a piece! First, I removed all the book covers to just reveal the hard back books underneath. Then, I used a rag to dust off all the books.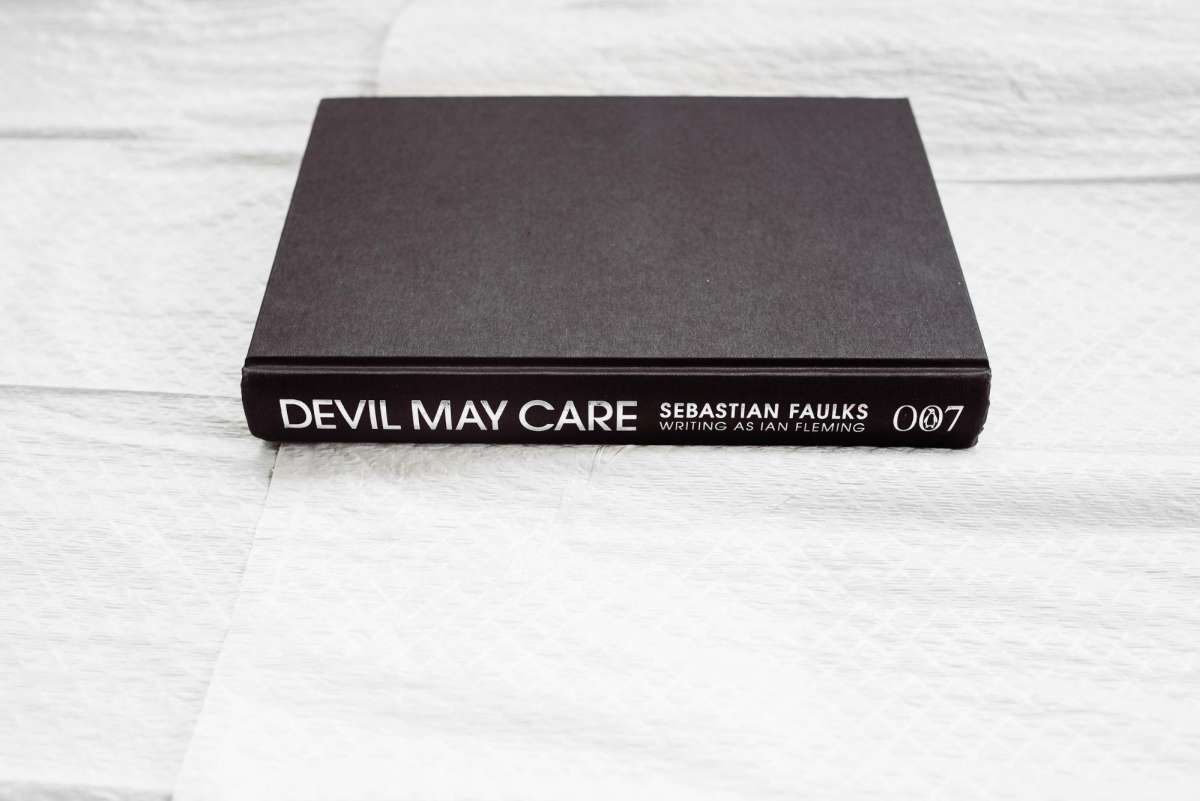 I laid down some trash bags outside just to protect my deck while I painted. Rustoleum's chalked paint is really easy to clean if it were to get on surfaces, but I would rather just keep my space clean. Once all the books are dusted off, simply take your favorite A. Richard paint brush and use long smooth strokes to paint the books.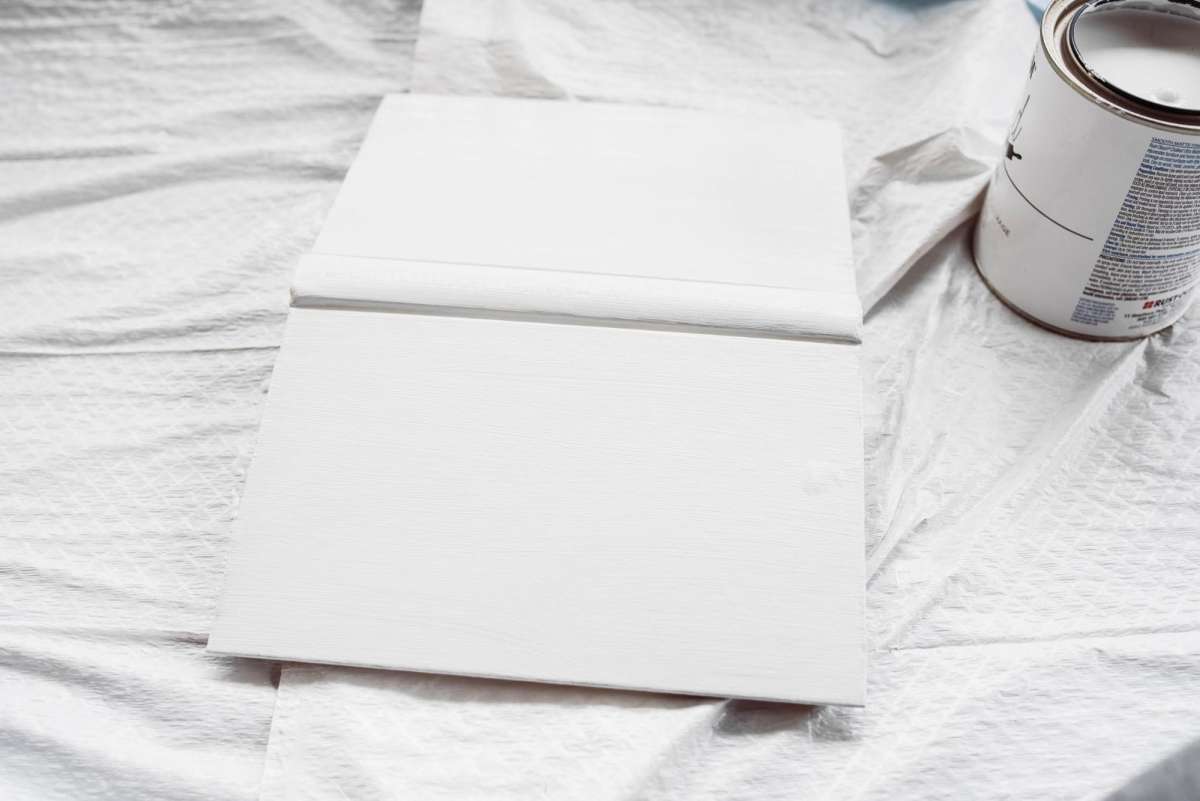 I was amazed at how amazingly this paint covered a black book. It didn't show through at all and it looks clean and smooth in one coat! Another big win for Rustoleum! I split my books open in the middle to just keep the painting to one step and to let it dry easier.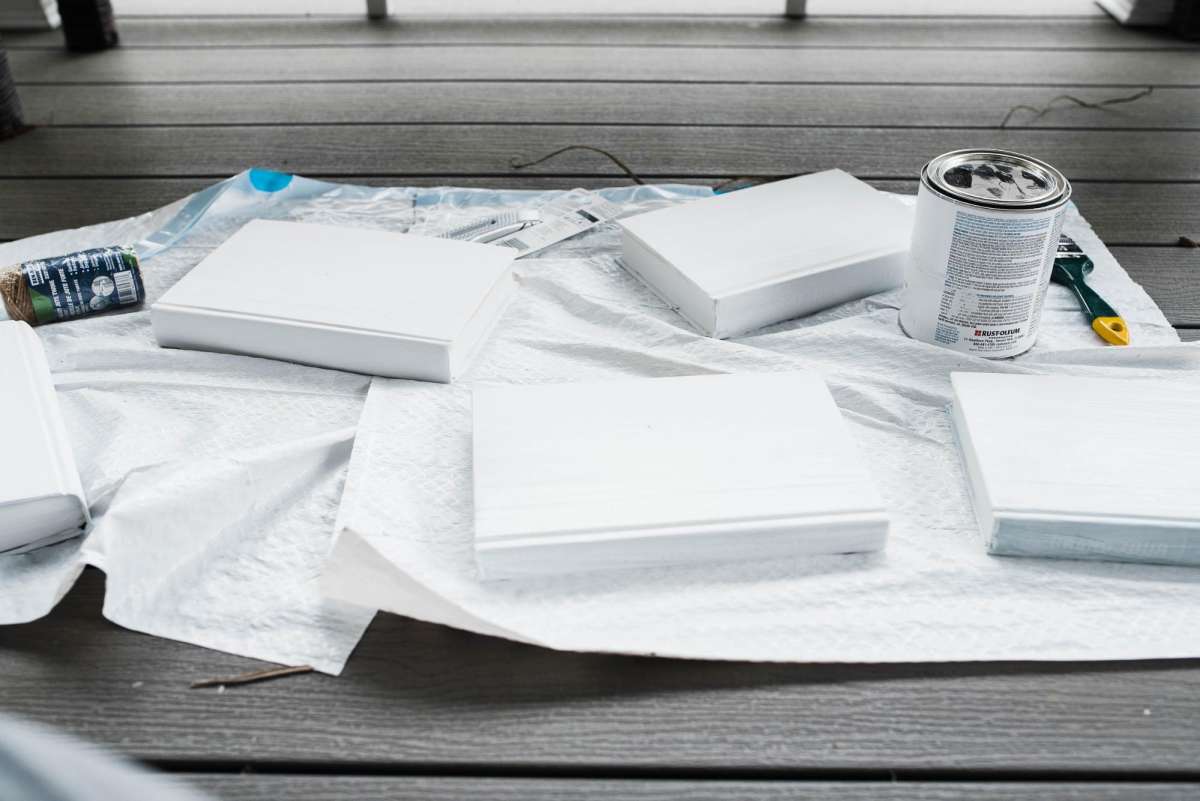 Follow the same process for every book you decide to use! This took me about thirty minutes to paint all five books. While I was waiting for it to dry I had all sorts of ideas. It would be so fun to paint beautiful designs on these. For a kids room you could paint fairytale designs! For my room though, I wanted to just keep it minimalist and a clean white.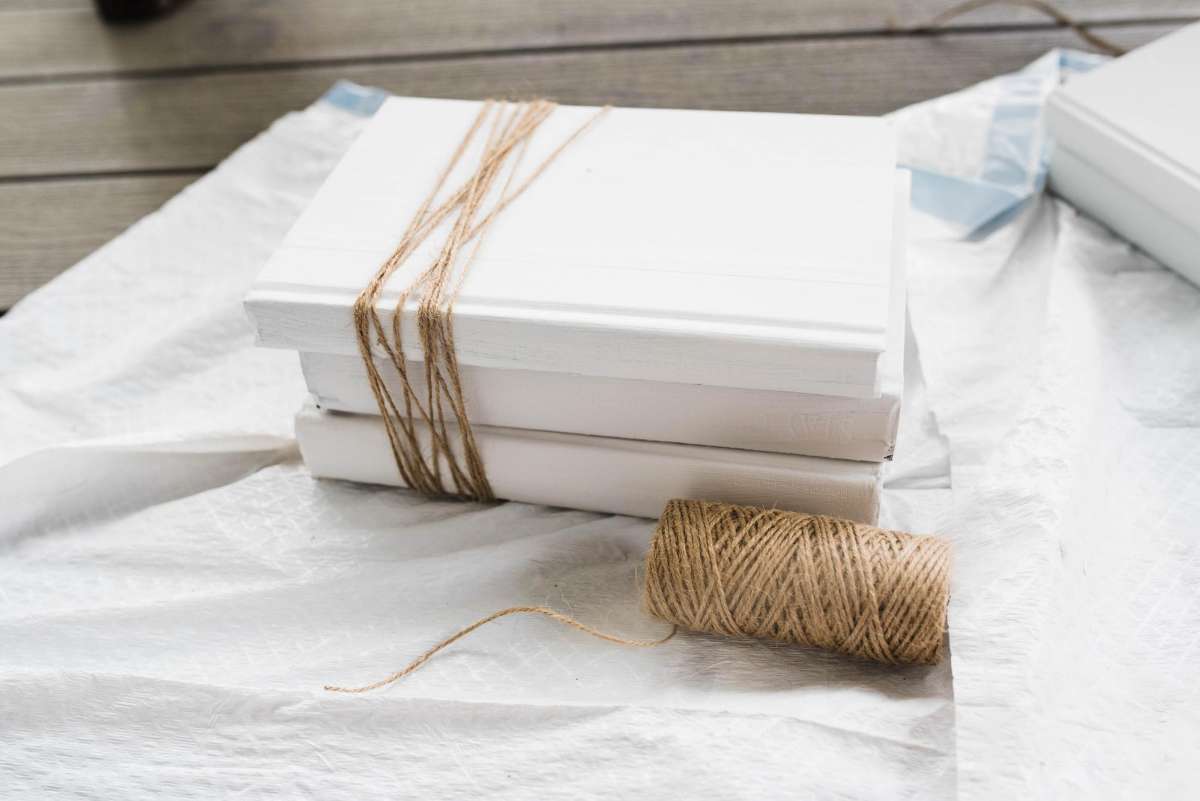 Twine is seriously becoming one of my favorite craft supplies. I use it so frequently now, and find that it just adds a beautiful natural tone to my projects. I used a thin twine to wrap my books up in a set of three and a set of two. This is optional of course, but I wanted to really distinguish two "bundles" of books.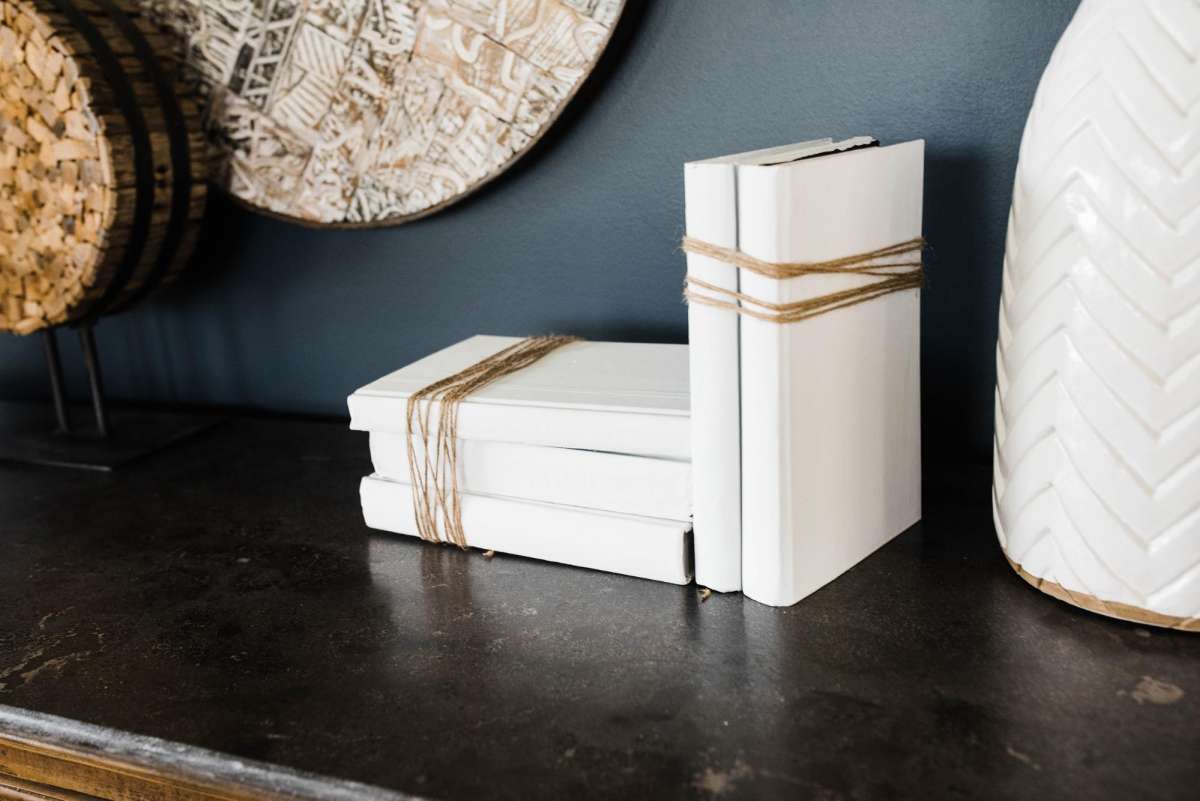 Next, Just place them where you want, and you have a beautifully styled area. I don't recommend doing this to books that have sentimental value or books that you want to re-read. The paint does get the pages stuck together, so only do this to bookss you have read or are okay with recycling.