We are ready for Halloween and have already indulged in some of our favorite Halloween movies. From Clue, to Hocus Pocus, to Halloween town, we are fully excited! Halloween is one of the best times of the year and it would feel wrong to not decorate pumpkins! While we didn't want to carve pumpkins in the office because of the mess, we were up for painting them.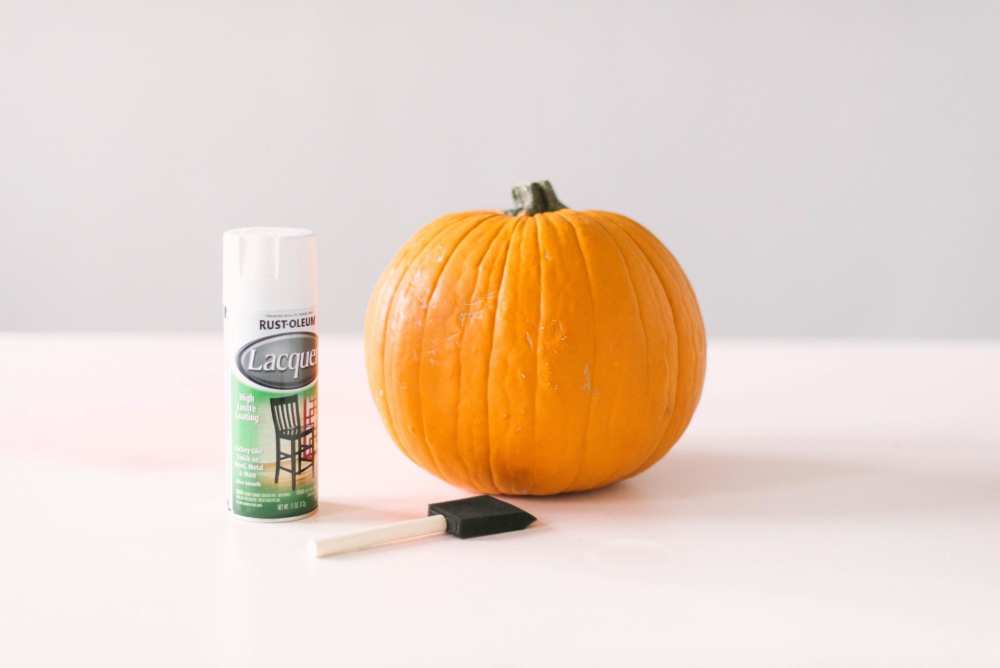 We started by cleaning the pumpkins with just a damp rag. Then we started spray painting them. It is important to have a sponge brush handy to fix any drips so you can get a completely smooth surface. Once the pumpkins are completely coated, let them dry. We let ours dry overnight and there were still a few areas on the bottom that needed more time.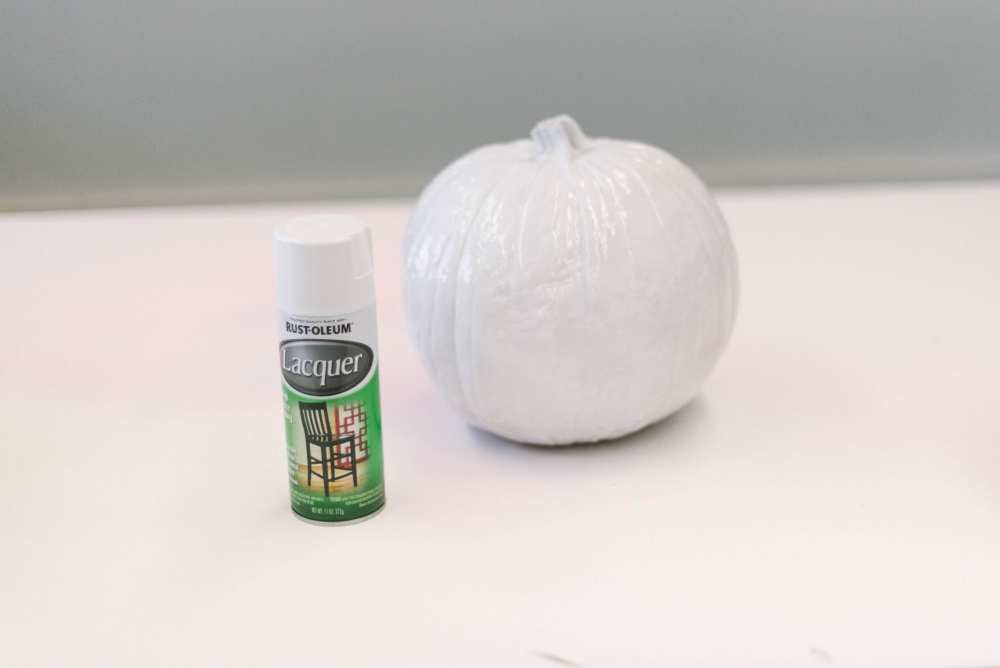 We painted four pumpkins in total. Two with the intentions to draw designs over, and the other two to keep plain. For one of the pumpkins we used a white glossy lacquer from Rustoleum. This gave the pumpkin the shine we were looking for. This was important for the particular design we were going for. We bought some neon sharpies to create our giant jawbreaker pumpkin. The trick is to just do random sizes of spots all over the pumpkin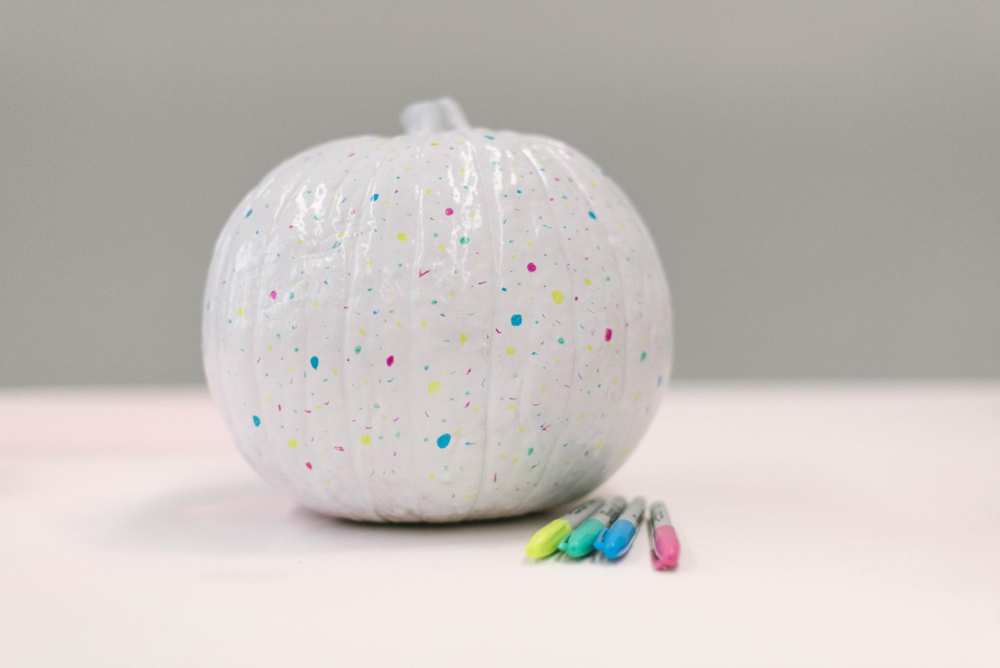 We love how this turned out! It was really fun to do this design, however, be warned, it is difficult to stop. Don't over do it with the spots!
The next pumpkin we did, we wanted to use a chalk paint so we could get that matte finish. We used Rustoleum chalked paint in the color, chiffon cream. This gave us a soft looking pumpkin so we could achieve almost a fabric look with the design we were doing. Using a black sharpie, we sectioned off the pumpkin and drew geometric designs in each section.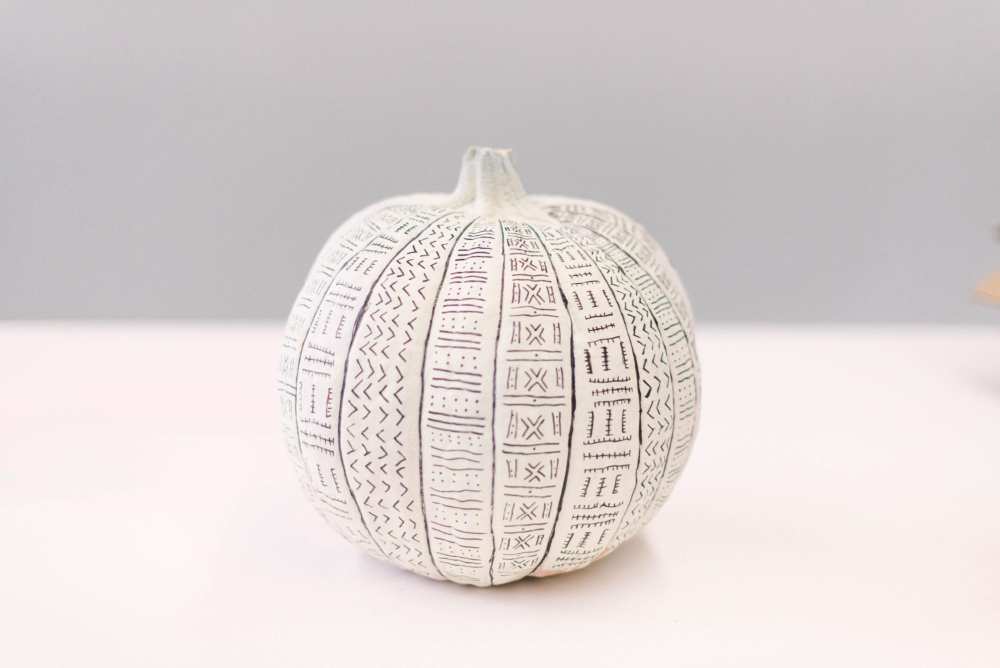 This pumpkin took a lot of time, but ultimately it was worth it because the outcome was so cute. This is great to pair with plain black and white pumpkins or carved pumpkins that are unpainted. The next two pumpkins we painted with a glossy black paint and a glossy pink paint!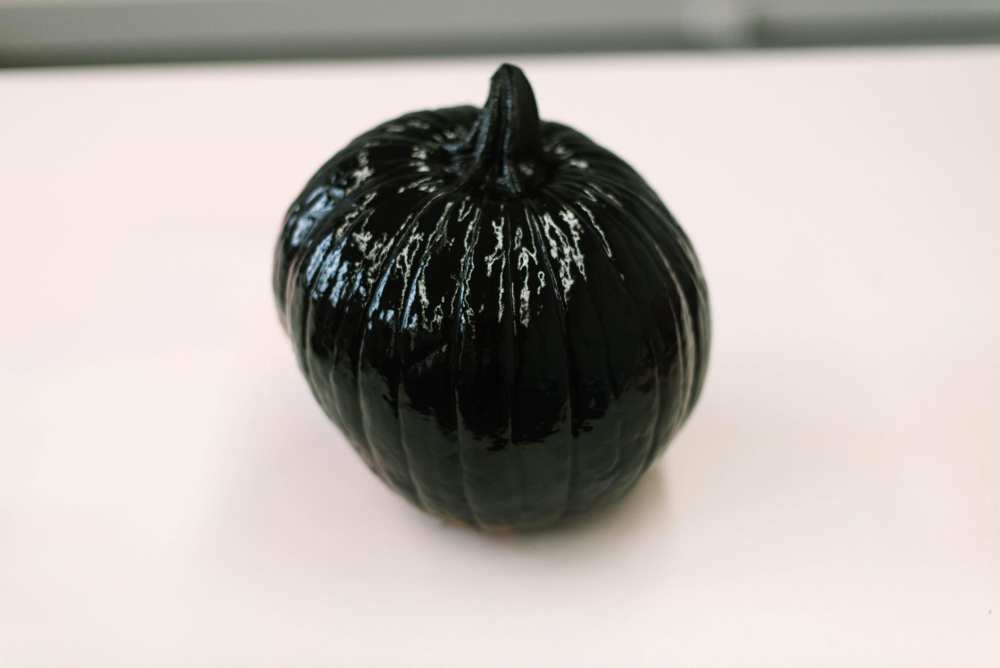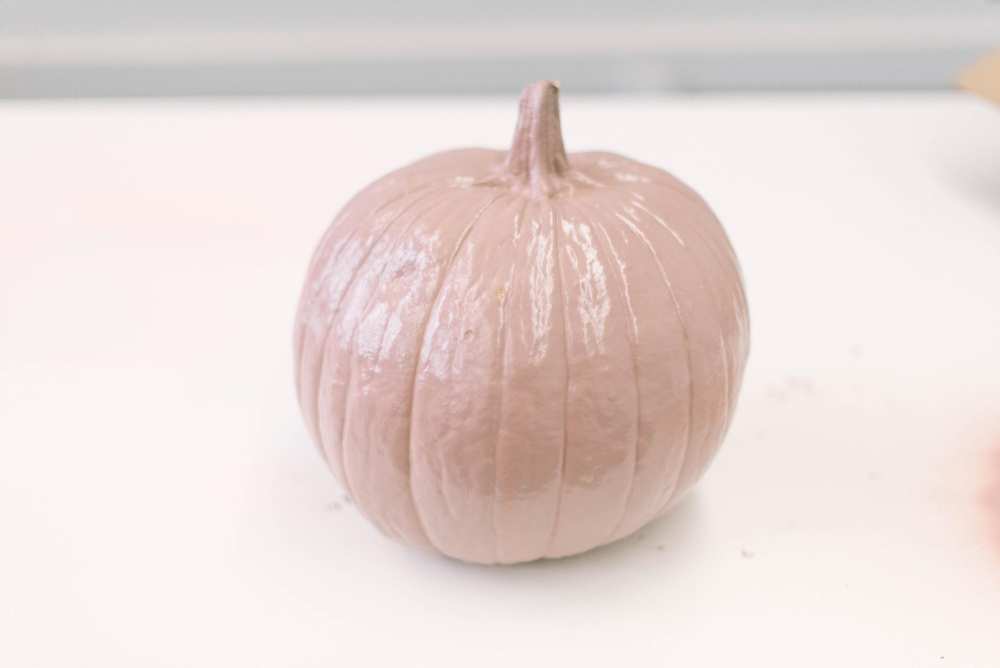 We loved making these and will definitely be displaying them on our front porches! This was a fun change from carving and allows for a lot of fun creative ideas!