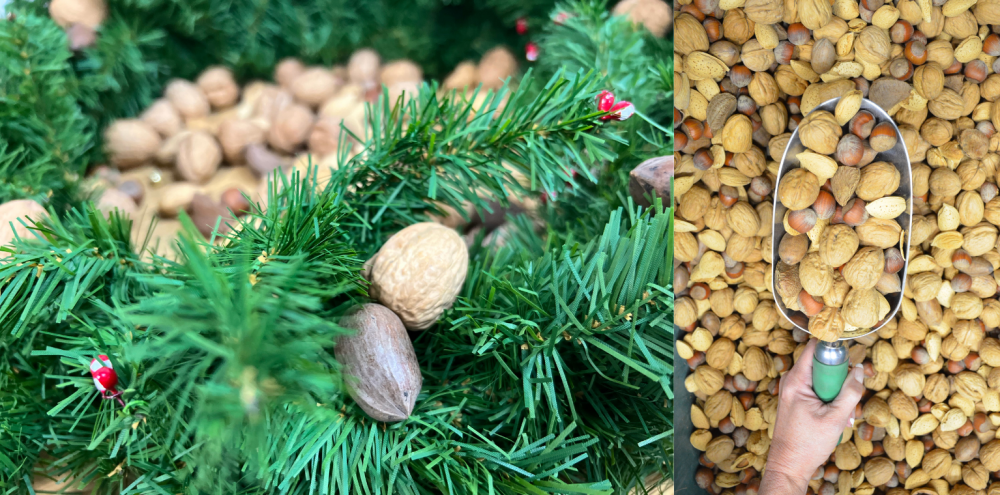 Many of Sutherlands stores bring in Fresh Fruit and Nuts during the holiday season for our customers to enjoy quality produce at Sutherlands low prices. We thought we could turn this into our favorite craft project!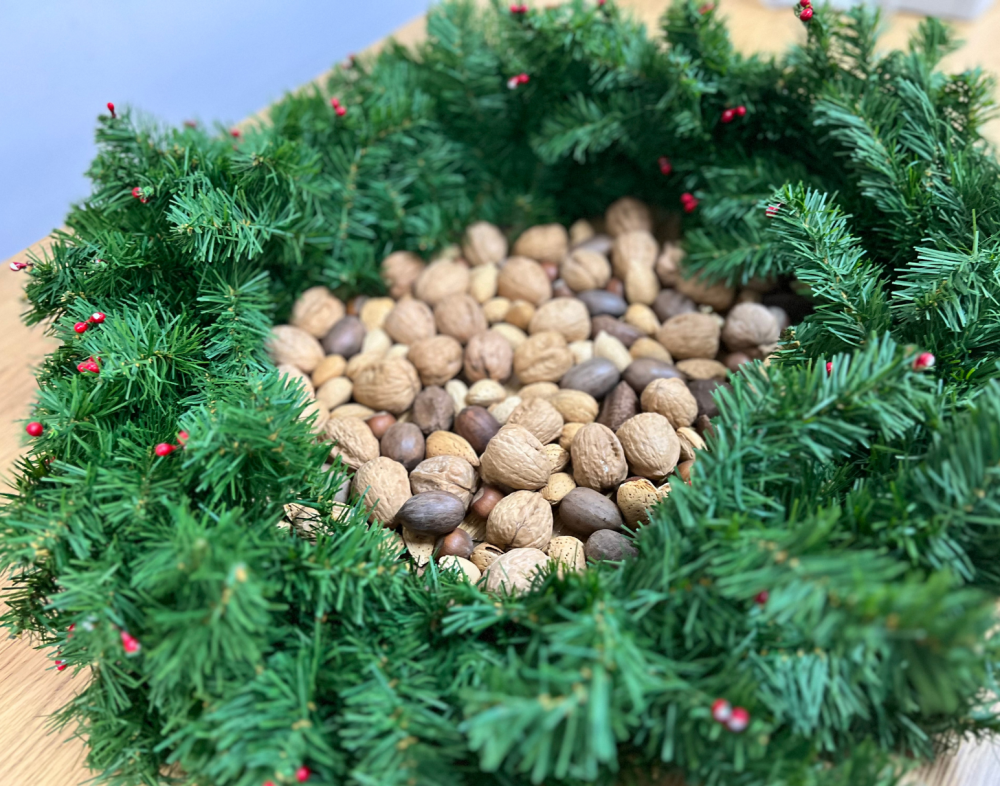 Boring wreath no more! We are getting festive and creative with the seasonal must have's raw mixed nuts!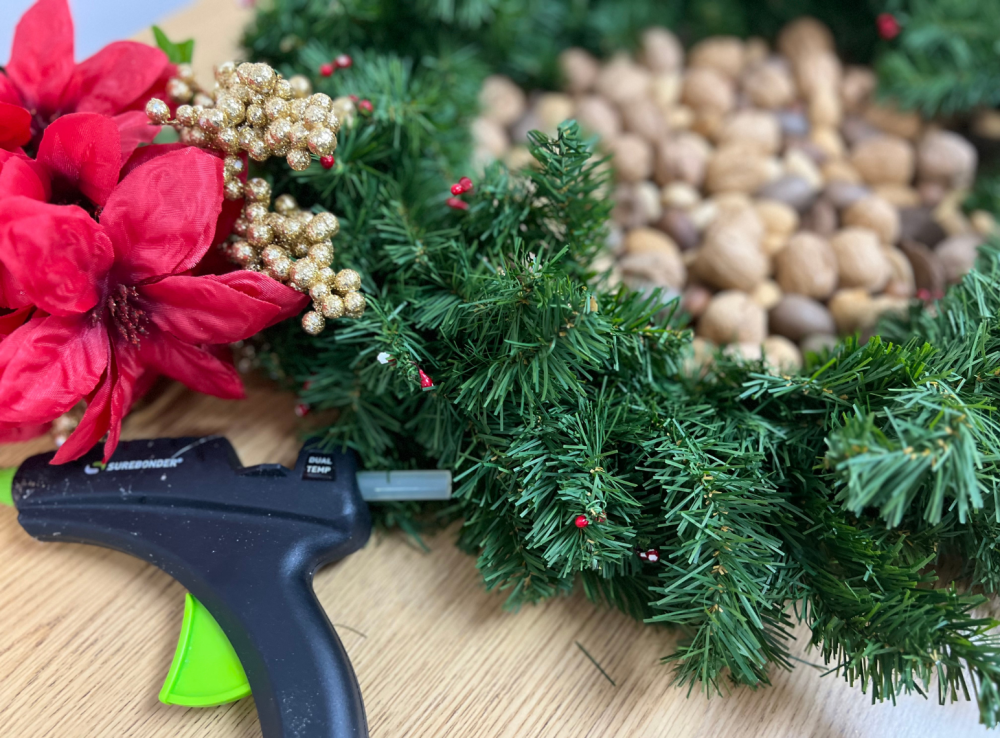 All you need are nuts, a cheap wreath or an old wreath that needs some make over. Get some Holiday decor, a glue gun, glue sticks and some command hooks too or if you already have a wreath holder!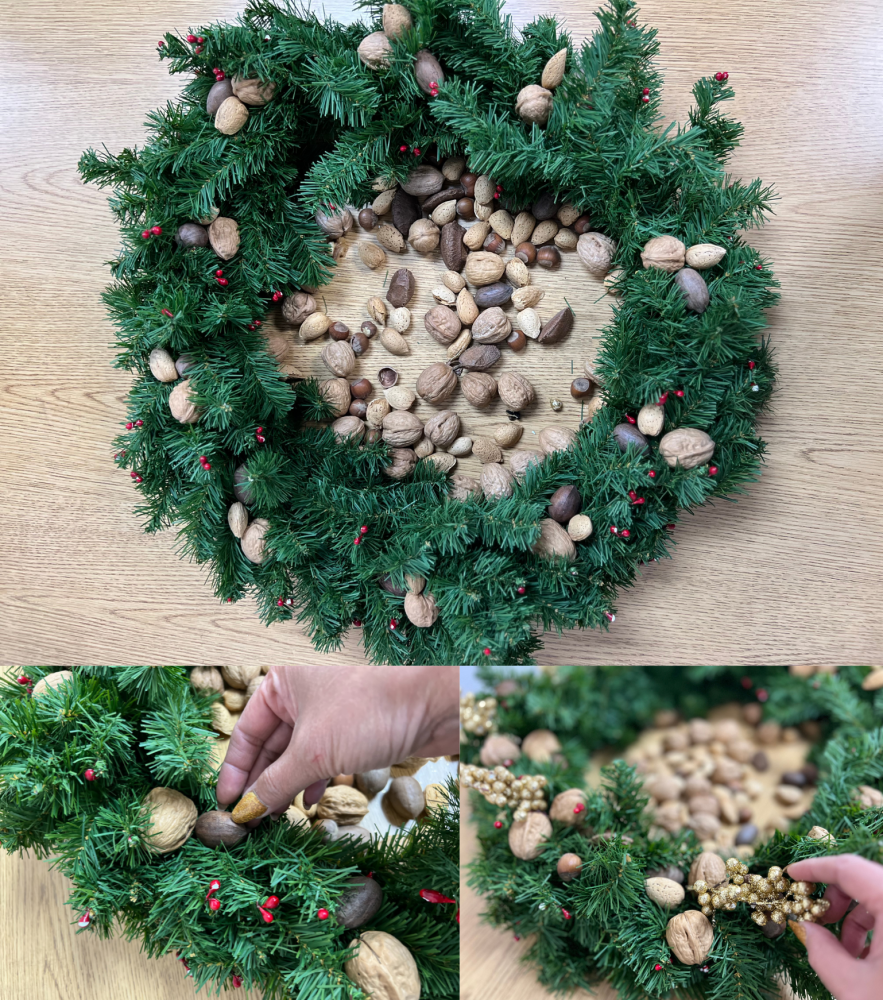 Planning is everything. Layout bigger size nuts first. Arrange all the little ones as you see fit, followed with adding small accents all around. You want everything to be symestrical for this design.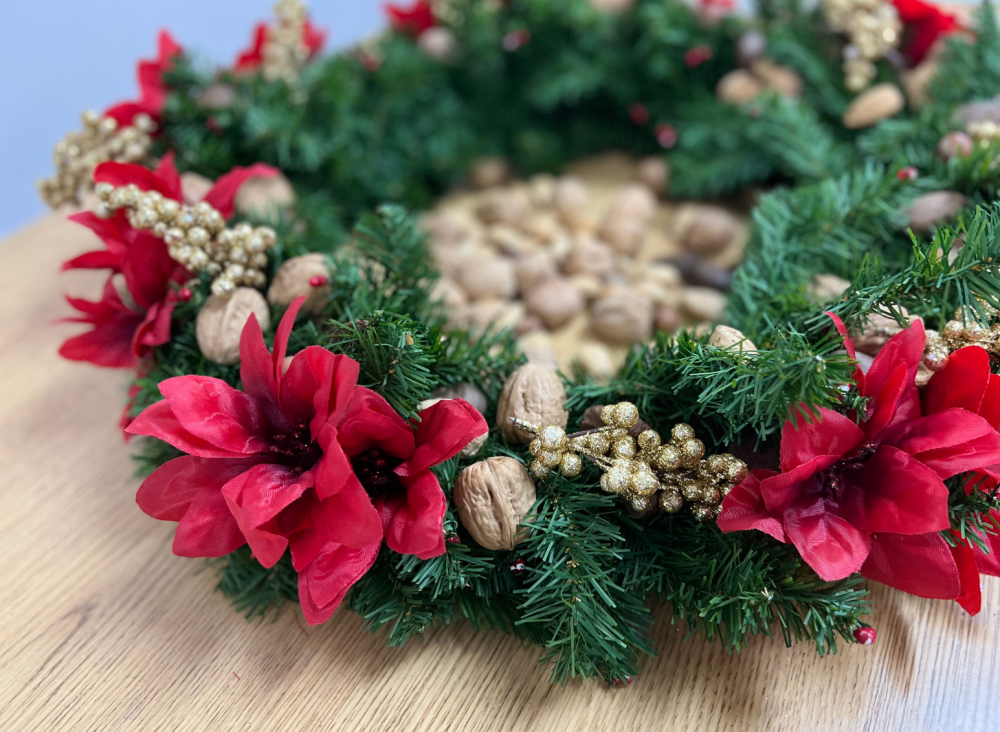 Start adding bigger decorations. We chose the classic poinsettias.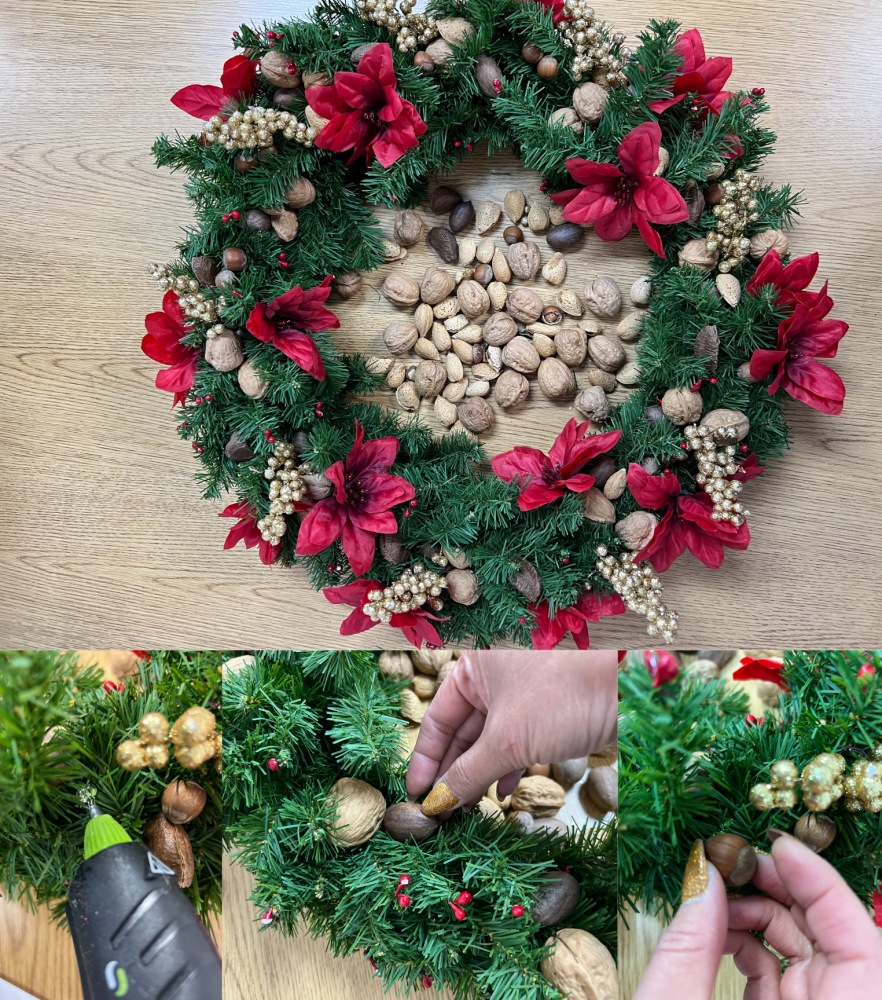 Once you get everything in the right place, start up the hot glue gun and begin adhering. Slowly pull each piece, apply glue and put it back. If the nuts are too small, we recommend glue right onto the greenery to avoid burning your finger.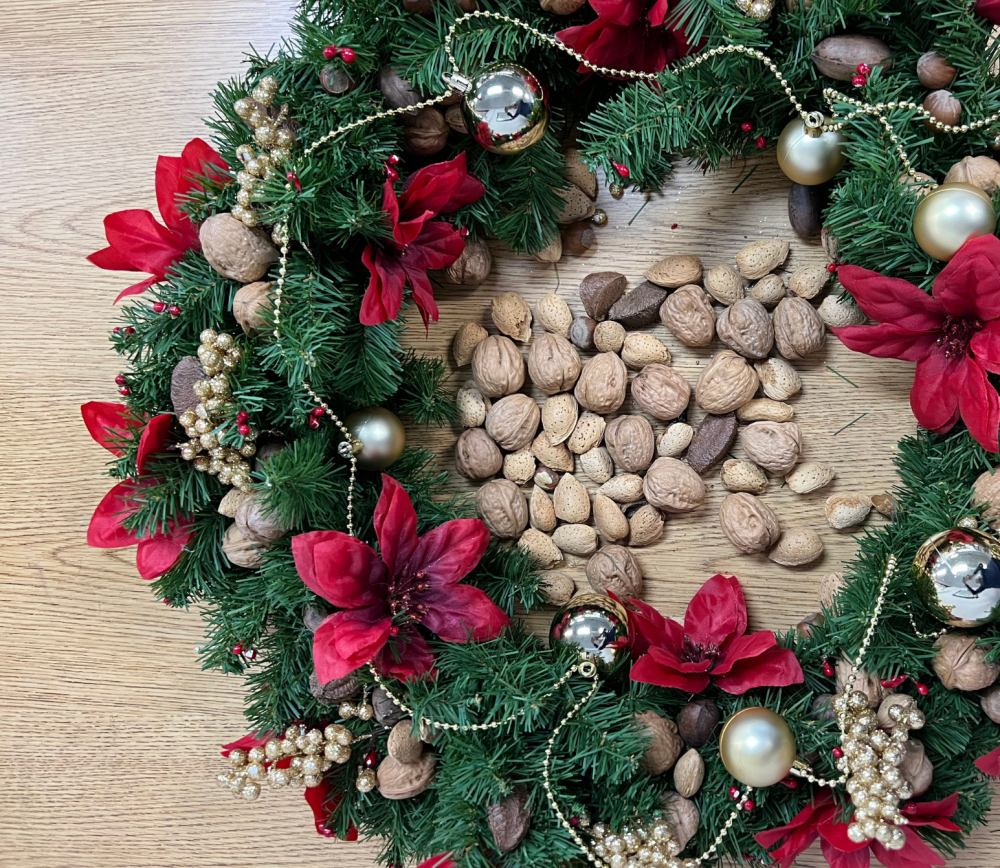 We added a garland as a finishing touch without gluing it down. There you have it! What a fun way to bring the tradition to your table and your home. Happy Holidays!