After watching plenty of youtube videos during stay at home orders, we decided to put our new- found DIY abilities to the test. We wanted to try our hand at hydro-dipping some shoes. With vintage styles coming back in a big way, we thought it would be fun to create a marbled look on some plain white sneakers! This project was so much fun and really easy to do!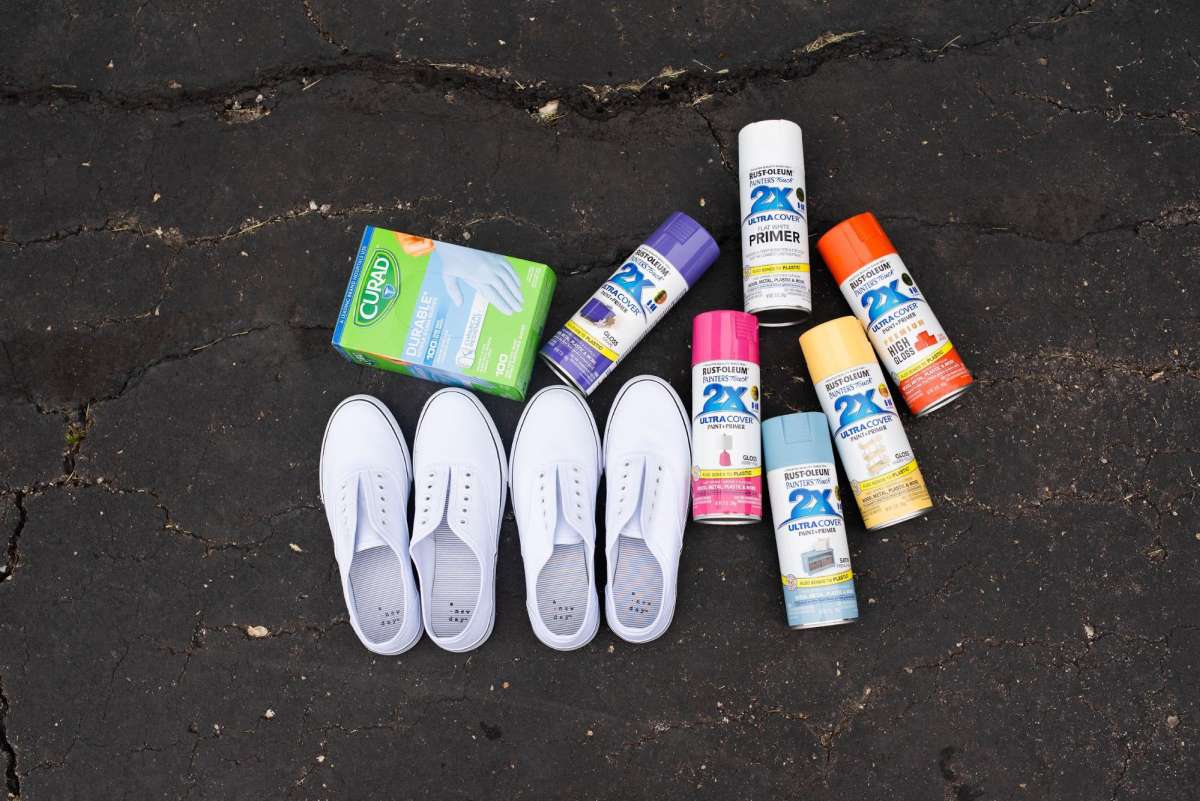 Here is what we used for our shoes!
Gloves (100% necessary this gets messy)
Two pairs of white shoes
Spray paint in any color! Rustoleum 2x tends to work really well for this
One plastic tote deep enough to dip a shoe
Water
The first step is to fill up the tote with water. You just need to make sure that there is enough to fully submerge the shoes. Then, have fun with spraying the water! Be quick, though, you don't want the spray paint to dry into a film, and it goes quick. We learned that using spray paint in each hand helps so you can get maximum color in a quicker time! Also, be sure to remove the shoe laces before this step.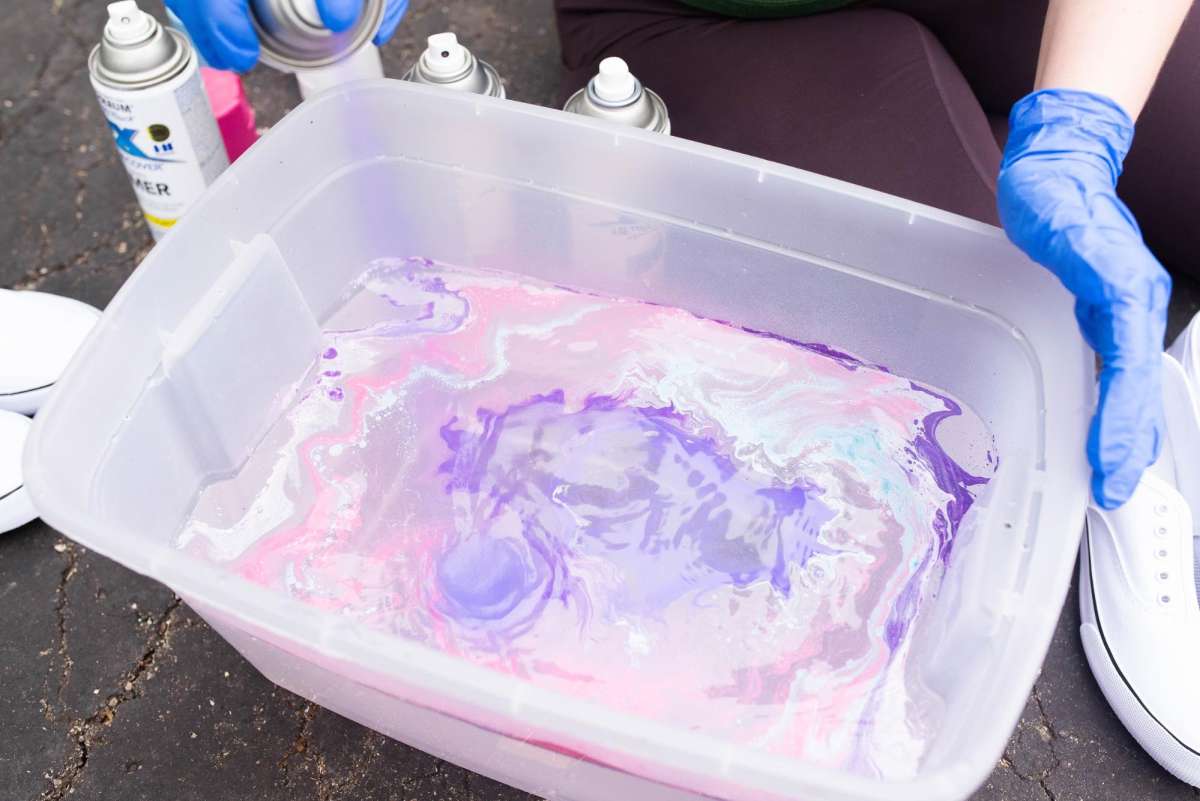 Once you have a design you like, flip your shoes so the top is facing downward, and dunk the shoe into the water. Let all the bubbles rise up before bringing the shoe back out. Clean the excess paint with your hand.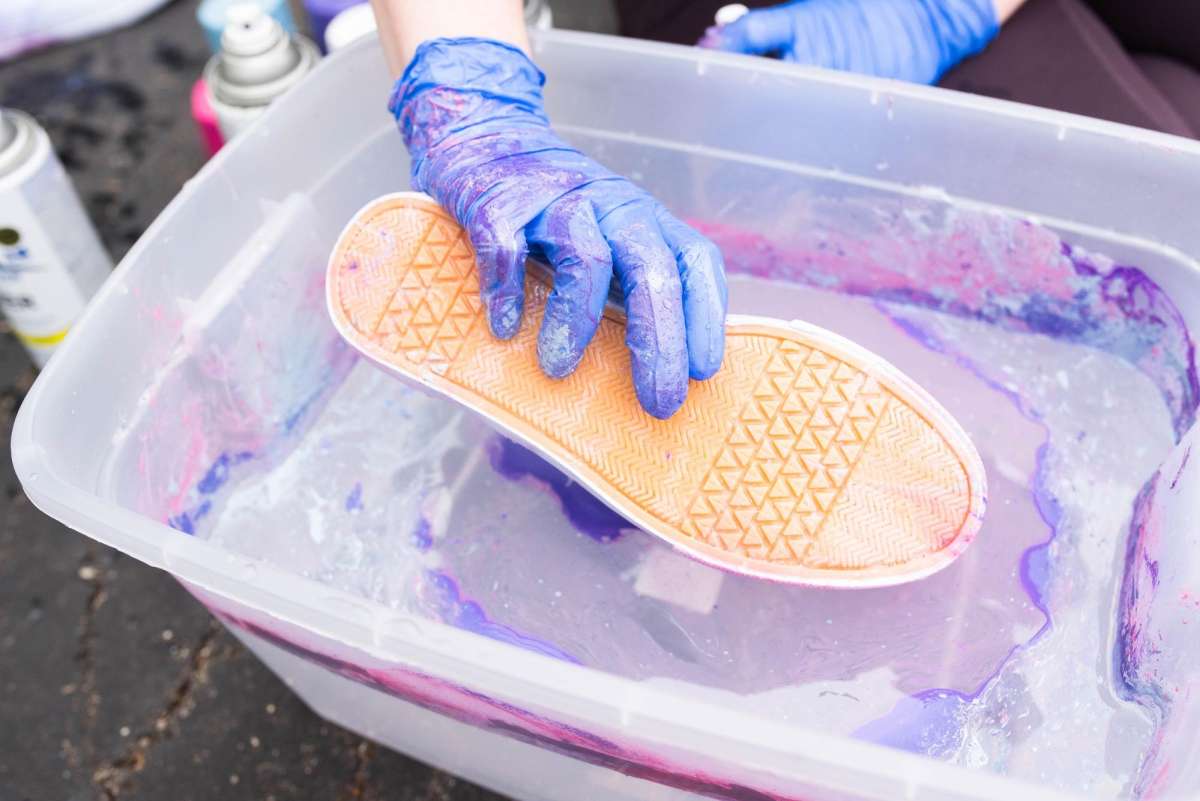 I ended up dunking mine a few different times to make sure I got the color and pattern I wanted. However, this can be dangerous as it can ruin your previous designs or become clumpy with paint. Make sure to only dunk your shoes up to three times. Beyond that and you might have a mess on your hands.
We decided to do two pairs. One with galaxy colors, and one with sunset colors. However, you can do any color set you like to get completely different results. At first, we had a difficult time knowing when to stop, but eventually got just the right amount of color.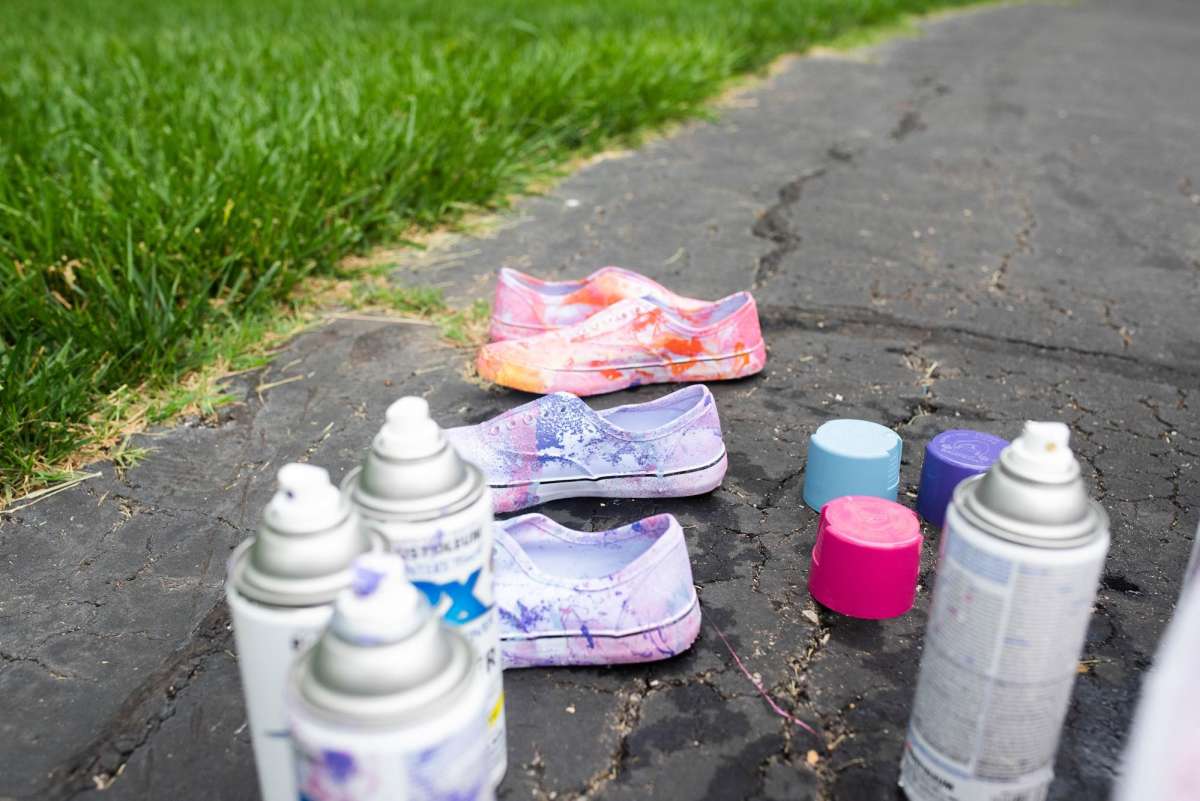 Then, it is very important to let these dry overnight! Messing with the paint could smear the design you worked so hard for! Once they are dry, add your shoe strings in white or a matching color and wear them as you like! If your shoes are plastic rather than a soft fabric, we recommend using a sealant to protect them. Our shoes were soft fabric so we skipped that step.