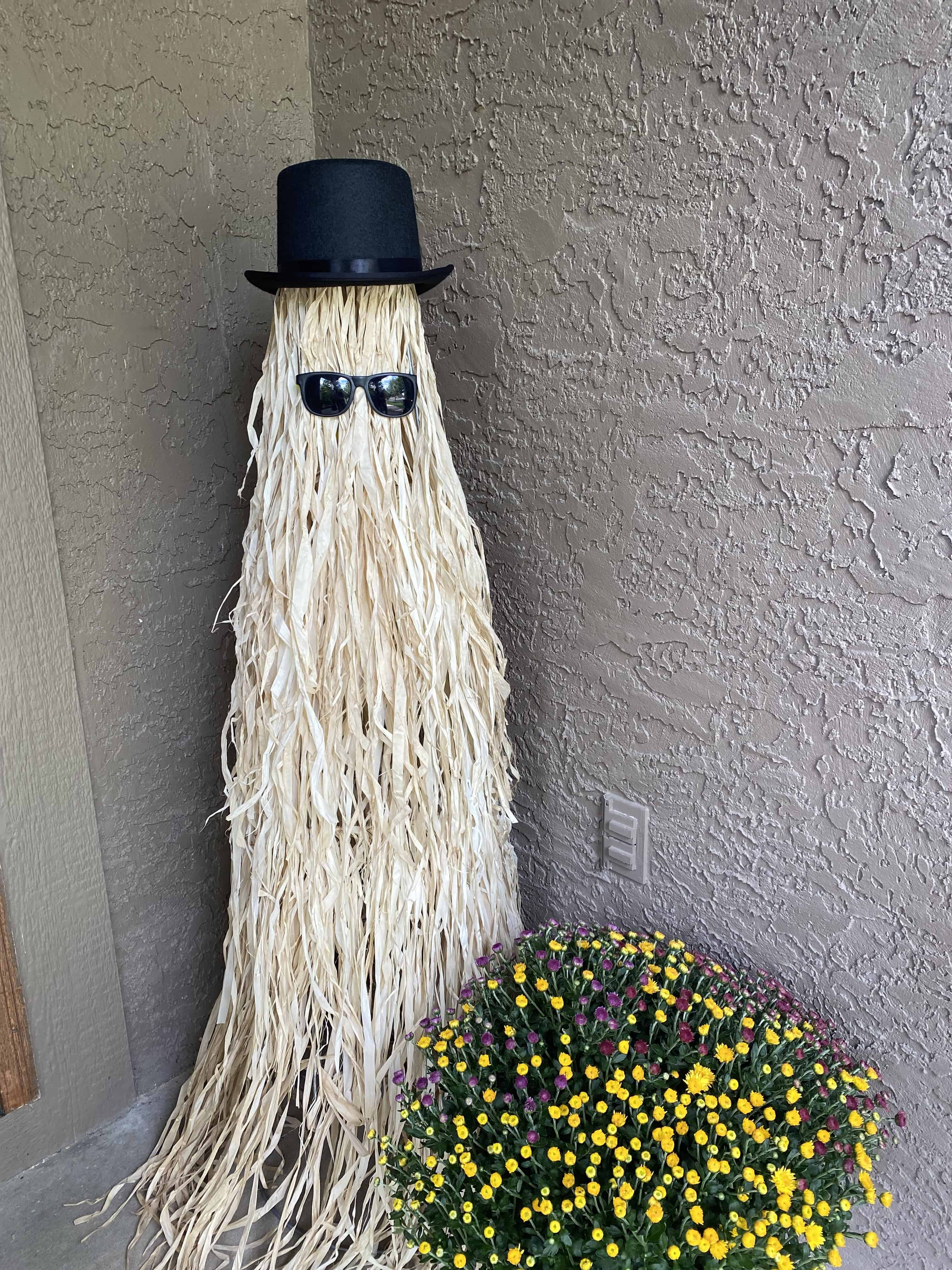 Nothing beats having your own COUSIN IT to greet the trick or treaters during Halloween. This classic "Adams Family" icon is a very easy DIY dream and definitely not a nightmare. It is super easy and so perfect to stake it out in the yard or prop it at your front porch.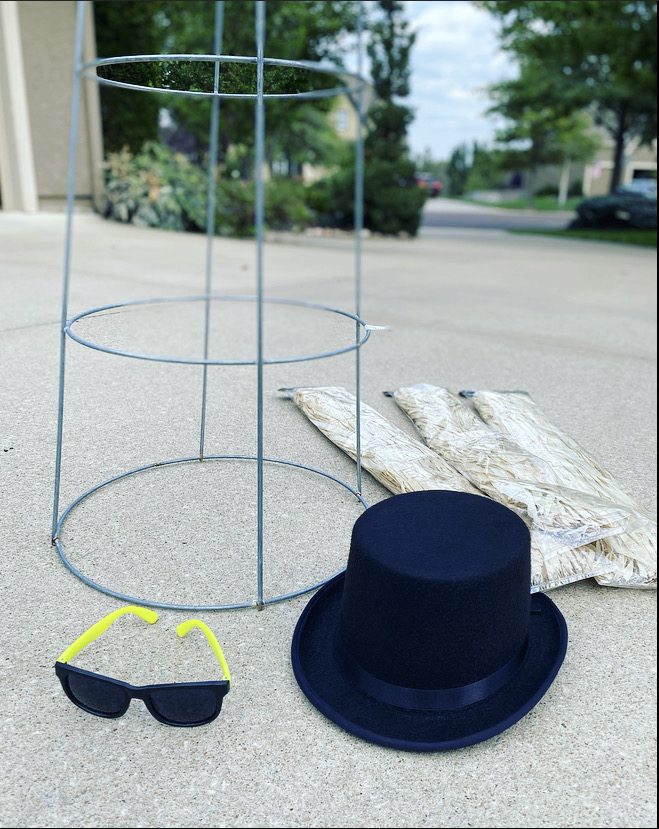 Materials:

1- Tomato cage (we used a heavy duty 54" cage.)

3- Adult Hula Skirts (36"x29")

1- Top hat

1- A pair of sunglasses

Optional: heavy duty glue like Gorilla glue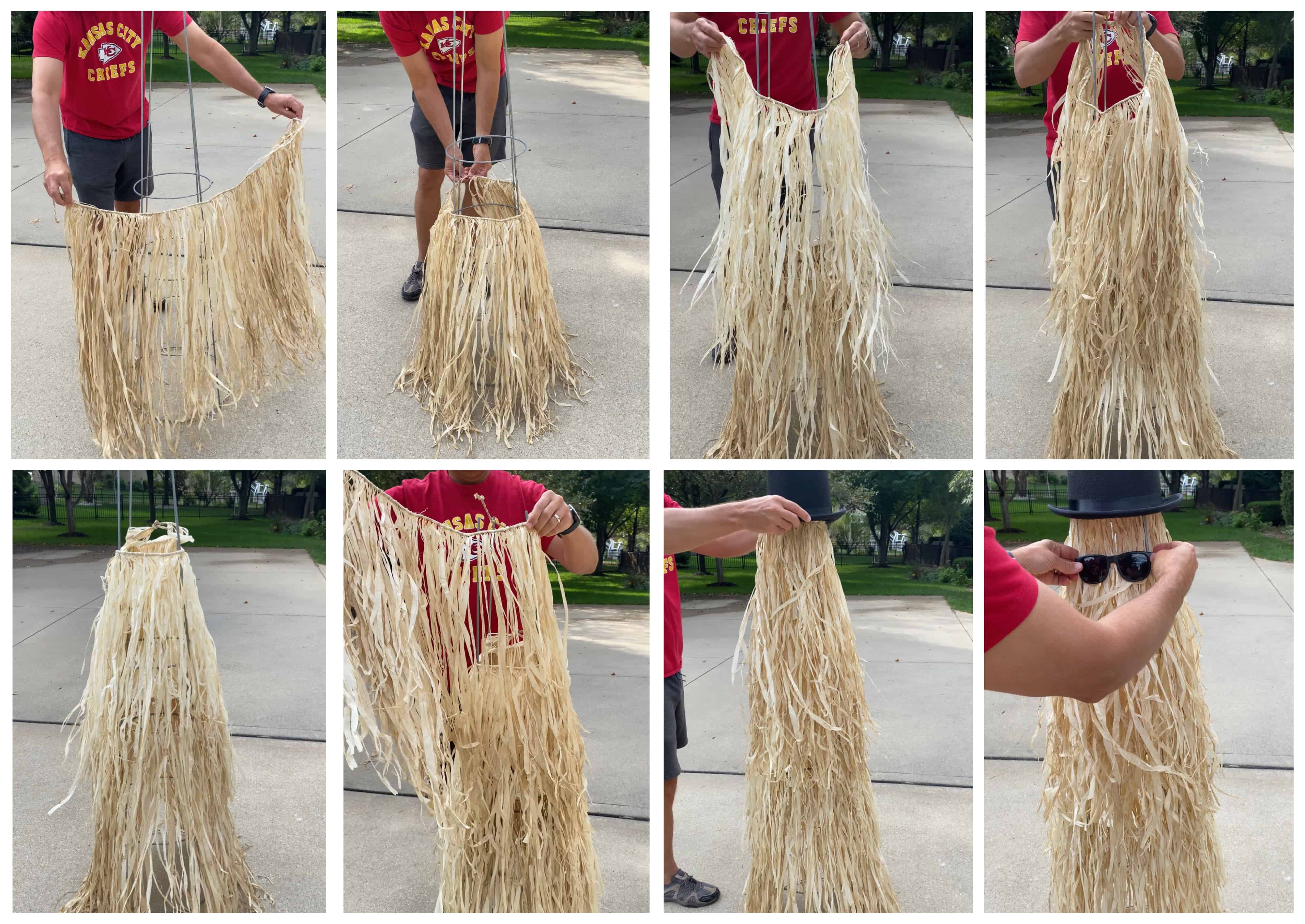 It is also a good idea to place the legs in a heavy base, such as a planter filled with rocks or soil, so Cousin IT won't get knocked around as easily.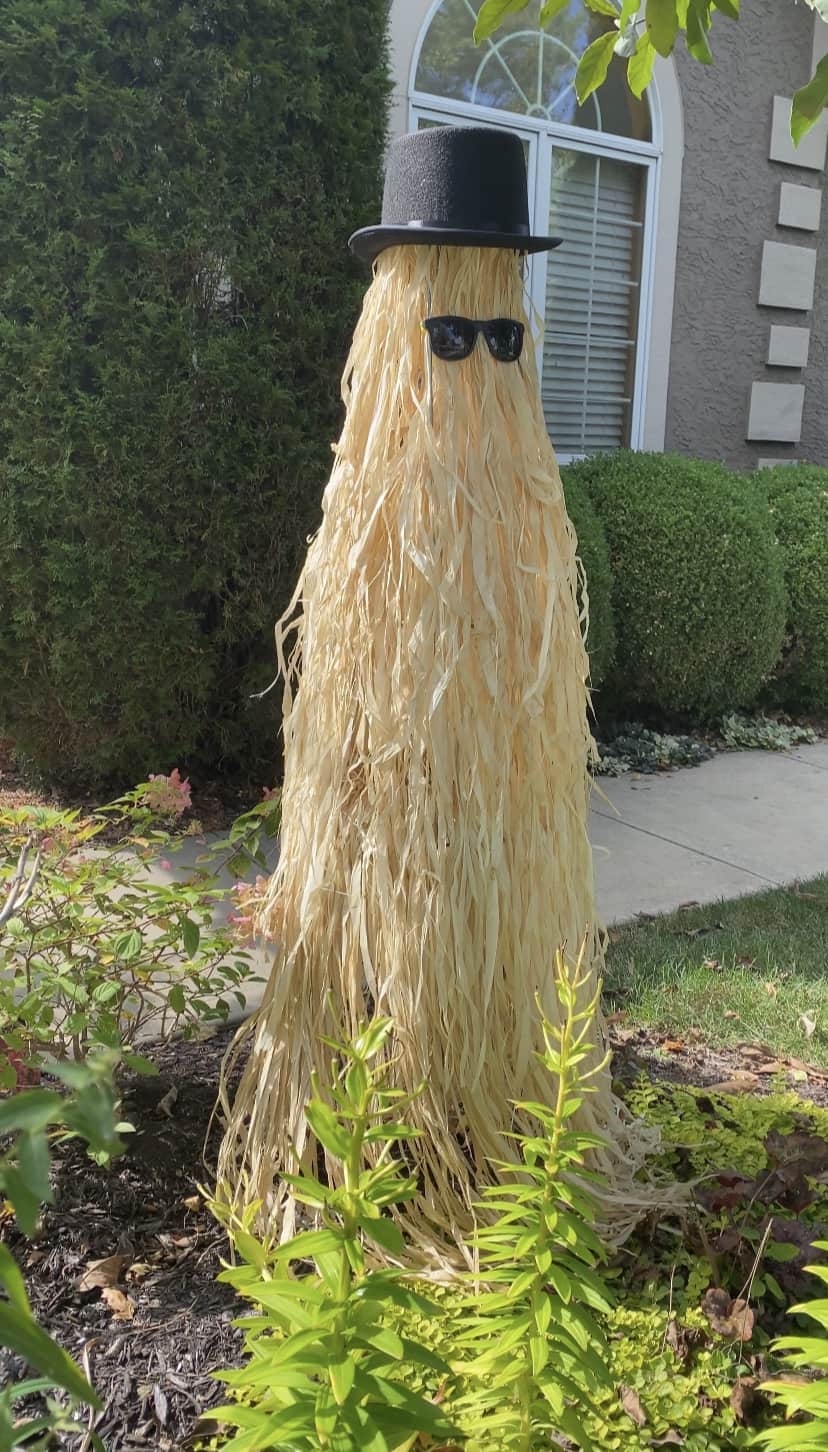 This could be a really fun project to do with the kids! You can make a whole family of Cousin IT with different height tomato cages! Happy Halloween!