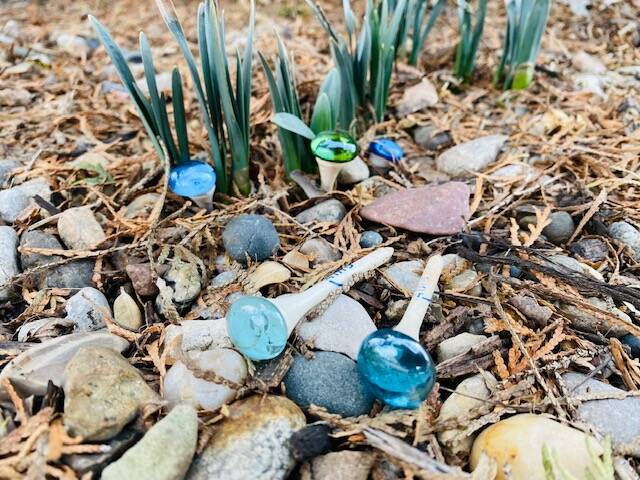 Oh no! Where did I plant those bulbs again?"
Has this ever happened? You are about to dig a hole for brand new plants or bulbs and while you were digging, you discover that spot was already taken by a bulb from previous years? Here is a great easy idea that marks those spots while adding a pretty accent to your flower beds. Let's make 'Golf Tee Bulb Markers!"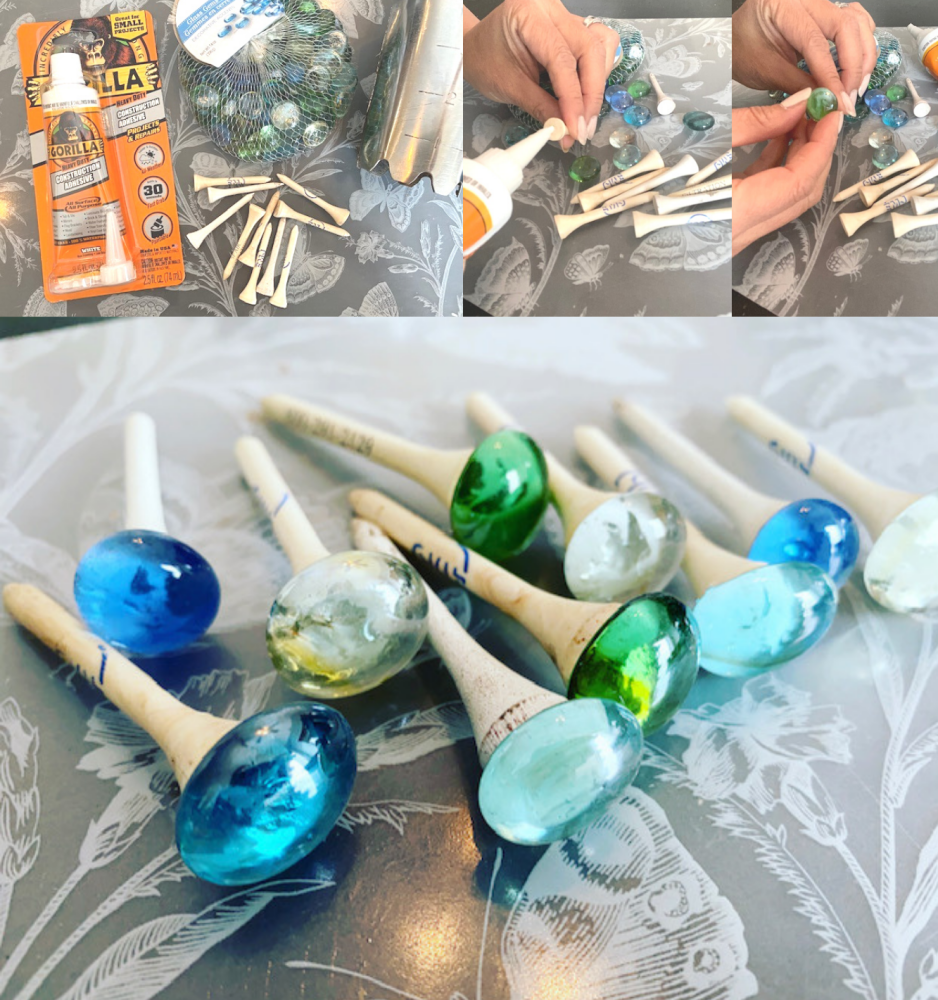 This project is pretty straight forward. You will need golf tees, outdoor glue and glass stones of your choice. The key is to make sure you choose the right glue. For this project, we used a heavy duty contruction adhesive. It is 100% waterproof for all weather. Simply glue and let dry as instructed on the lable.

Push the golf tees until the stones are flush against the soil surface. You can certainly wait to place the markers when the plants start sprouting from previous years. You can even color coordinate your stones with types of bulbs you planted; daffodils (light blue), tulips (dark blue) for example. As you sprinkle these markers on the ground, treat them as your garden accents. You can add other garden rocks and pebbles perhaps.
What an easy way to add a pop of colors while serving as useful markers of your plant plot. How clever!!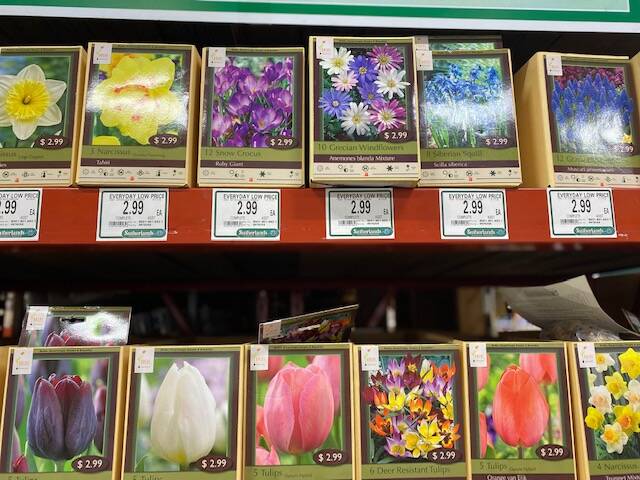 Here are a few tips from our partner DigDropDone when planting bulbs:
A larger grouping of flower bulbs are far more fab than just a few planted here and there

Lay out your bulbs on top of the soil where you want to plant them.

For a natural look throw out handfuls of bulbs and plant them where they fall.

Plant low-growing bulb varieties up front and taller ones at the back of your beds.

Note the flowering times. Not all tulips, for instance, will bloom at the same time. A little planning will greatly increase the number of months you will enjoy bulb flowers.

When your leaves drop in fall, rake a layer of them over newly-planted bulbs. They'll love the extra bedding!
To help planting you might need: