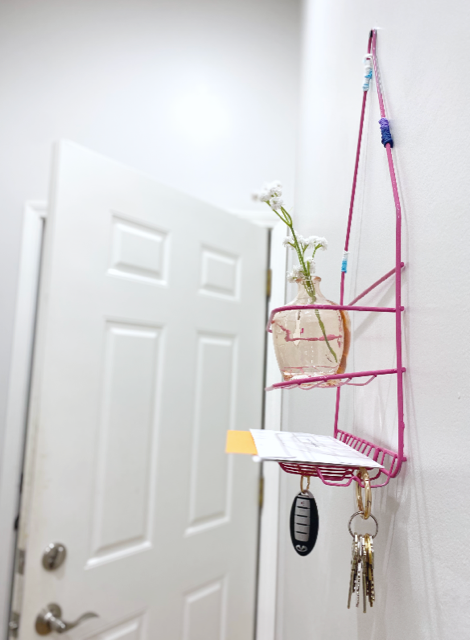 When you walk around the home improvement store, do you find yourself thinking...Oh I can turn that into_______?
Here is a project that is a bit outside the box and outside the bathroom! We decided to turn this shower caddy into a cute handy mail center. The bottom shelf is handy for hanging keys. It can even be a jewelry holder or a cute shelf in kids' room.
Here is a simple material list:
Shower Caddy (you might even want to upcycle your old one)

Yarn
We chose the paint and primer spray. One thing you want to make sure is to spray lightly. Heavy spraying on thin metal wire could easily cause dripping to occur. Spray the first coat lightly, let dry. (You can spray the second coat if needed).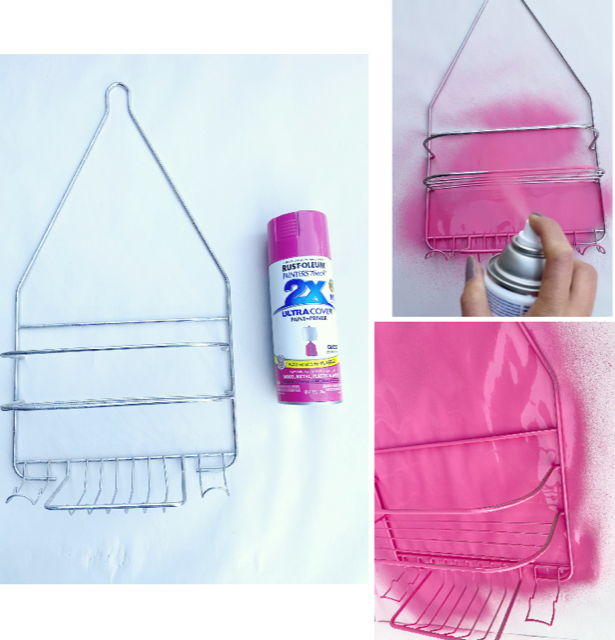 We did not spray the top area

to allow this to hang dry.

The shepard hook sure comes in handy during the drying process!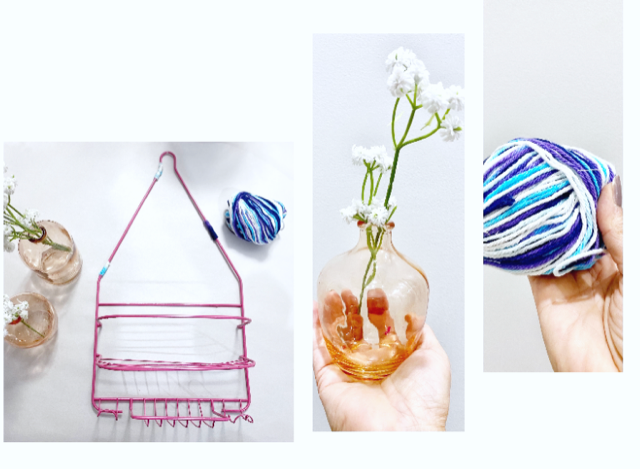 We saw a cute idea, wrapping small strips of colorful yarns to the frame, so we gave it a try. It does add a little design to the shelf. Secure it with glue.
Have lots of fun decorating your new shelf with a vase and greenery. This is also a good way to upcycle your old vase to give it more life. Anything is possible with a little imagination.