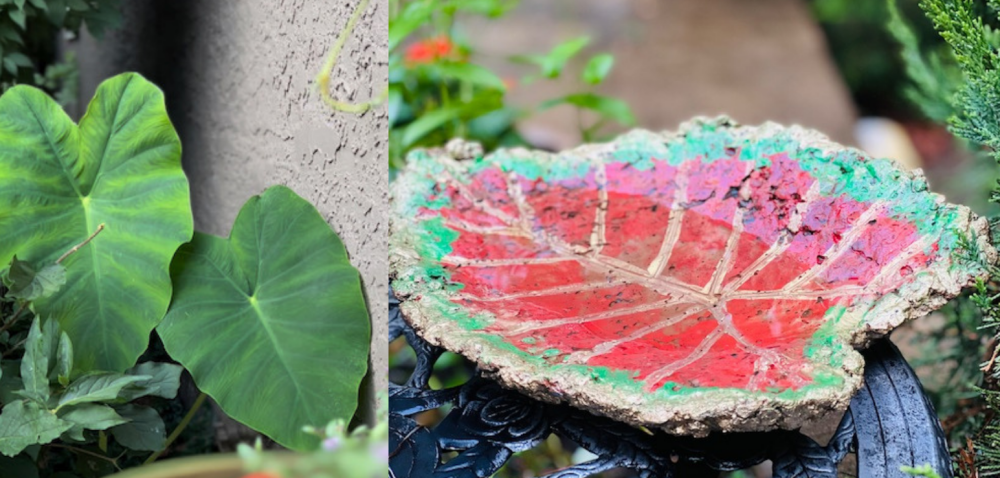 Elephant Ears make quite a statement in your garden through the summer. We have found a way for you to enjoy them all year round. Turn your elephant ears into a bird bath!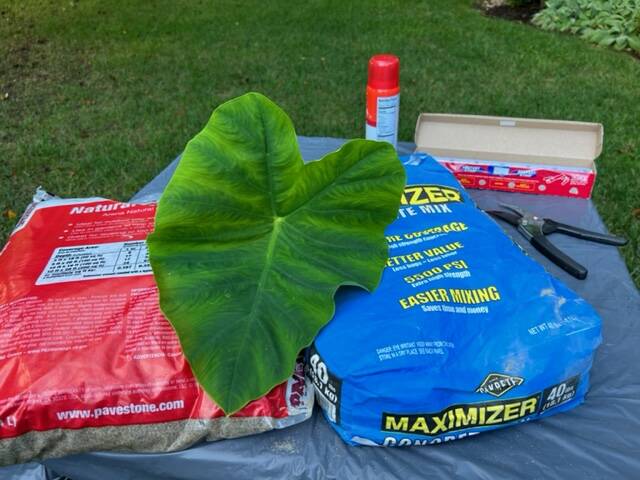 Material lists:
Elephant Ear leaf (or any big leaf around your garden such as hostas, rhubards, birds of paradise, any big leaf tropical plants etc.)

Cooking Spray or vaseline

Seran wrap (optional)
Finishing: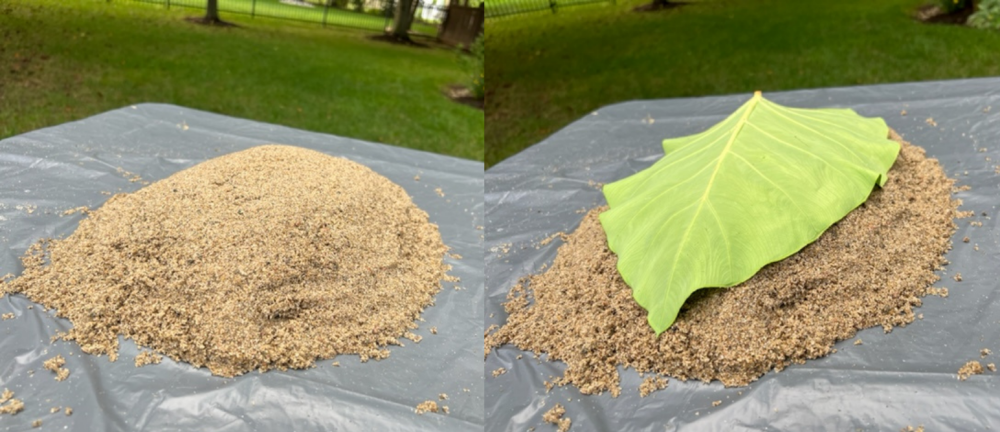 Pile up the play sand big enough for the size of the leaf. Round the mound enough to create a bowl-like shape as you lay the leaf down. This will determine how rounded the shape of your bird bath will be. You then could lay the saran wrap on top of the sand. This will allow you to be able to reuse the sand and avoid concrete spilling into it. Spray the leaf with the cooking oil or you can use vaseline; this will make it easier to peel afterwards.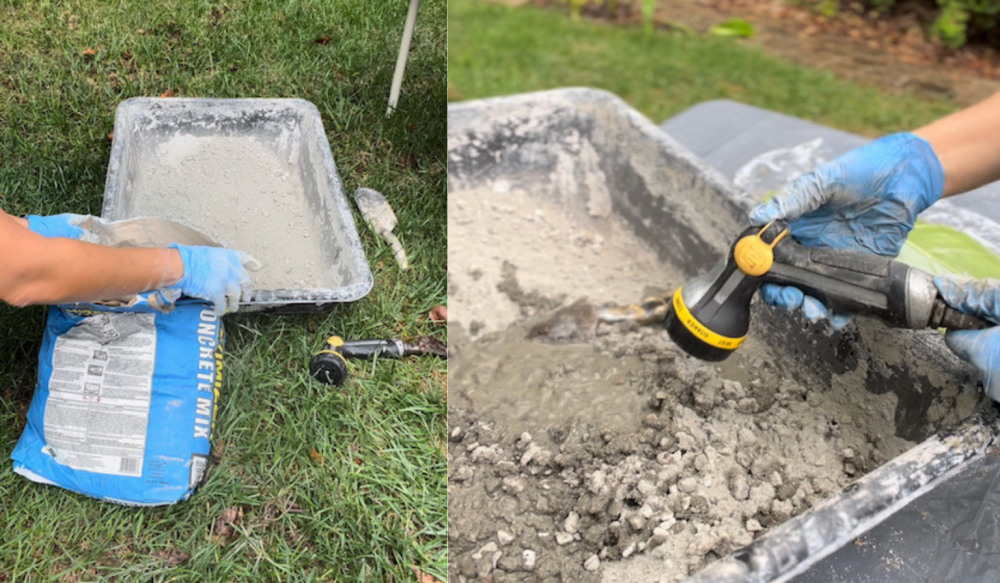 Mix concrete as directed. We chose the Maximizer as it has a very fast drying time.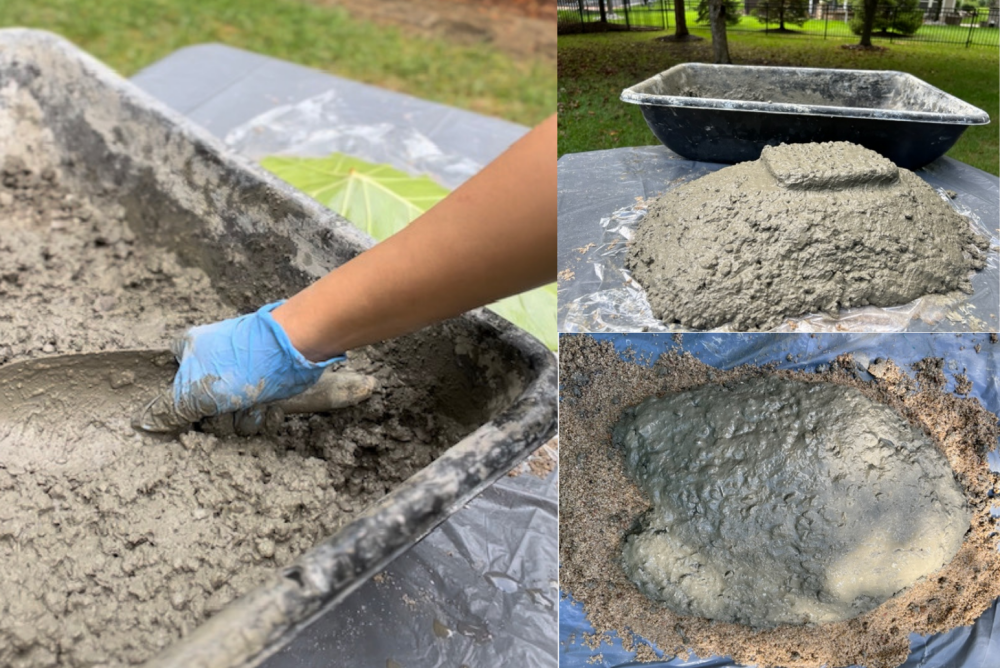 Start forming the concrete on top of the leaf. We did it 2 ways : top right pic with a little stand and let the concrete spill over the leaf and the bottom pic we formed the concrete to the leaf shape.

Let dry as directed. We left ours overnight. Next remove off the sand mound and start peeling the leaf off. The non stick spray will make this easy to peel.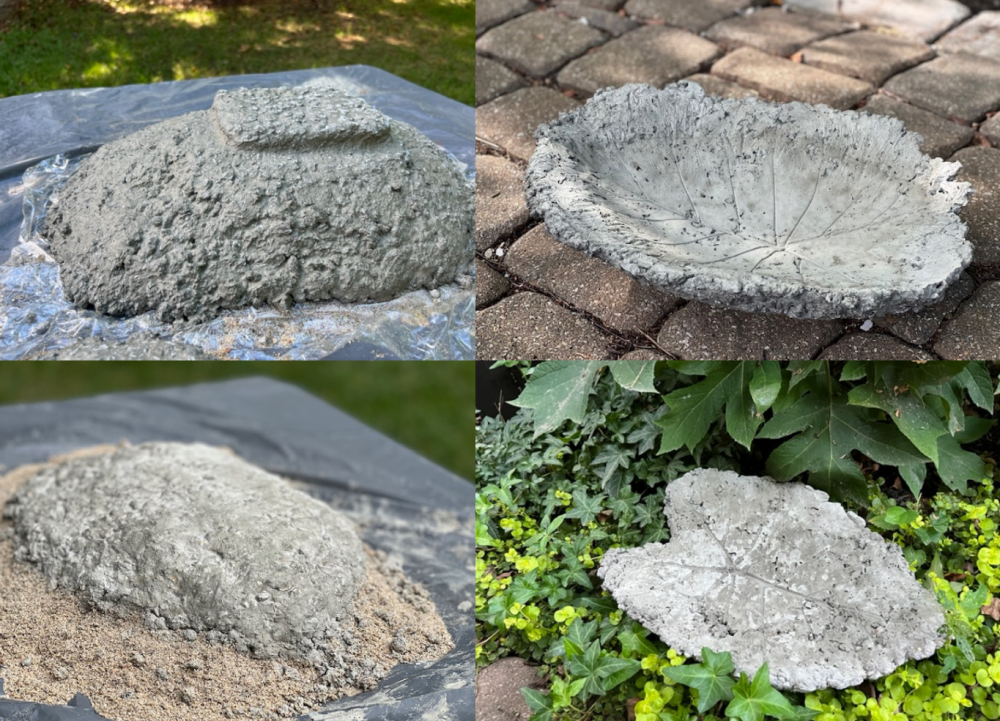 Here are the before and after of the 2 methods. Top pic looks very rugged while the bottom will look just like a leaf. You can use the sand paper to smooth out the edges. Have fun creating your piece of art. We used acrylic on top and sprayed the gold paint on the bottom and around the edges.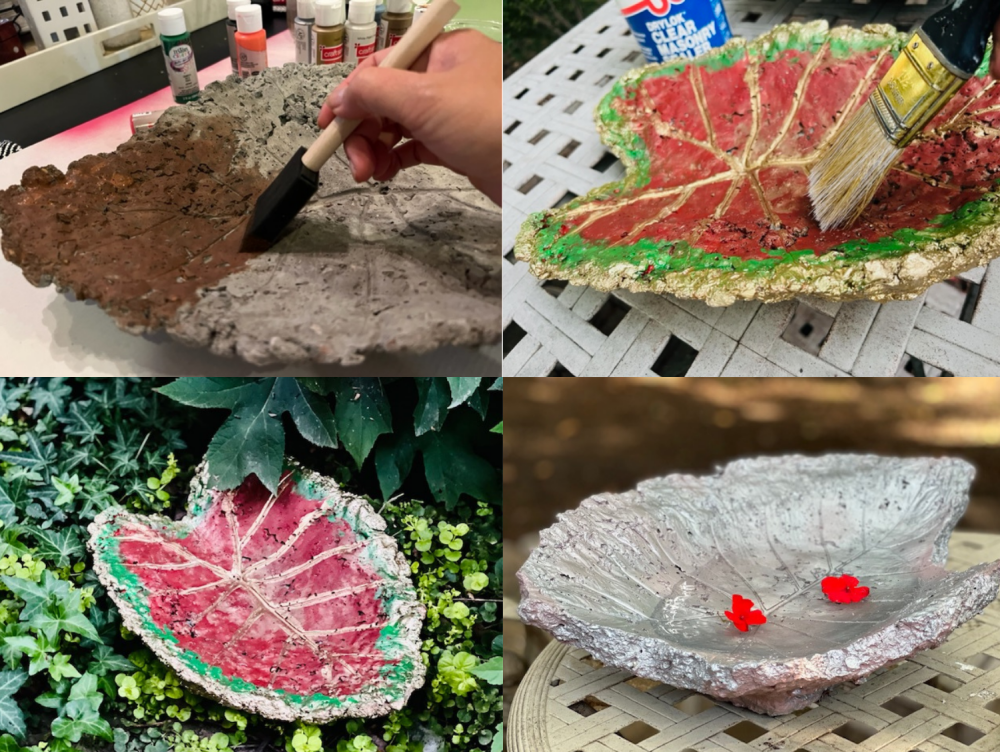 If you use acrylic paint, we recommend diluting with water so the texture of the leaf will still show. An easier way is to use spray paint all over. Note the silver leaf, we chiselled and broke off a few corners for fun. Just like a piece of art! If you decide to chisel, be extra careful as concrete breaks off easily. Once you finished with the paint, seal it with outdoor concrete sealer. Enjoy your DIY birdbath 365 days every year!