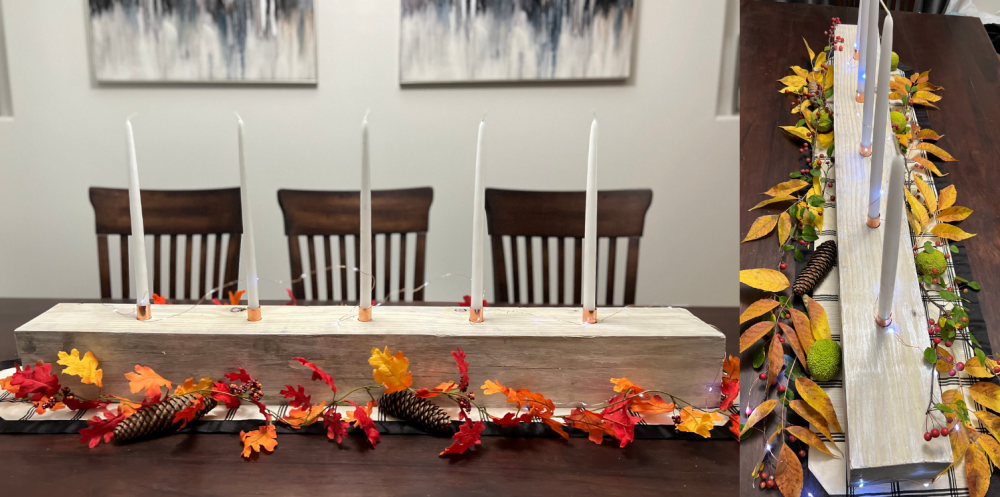 Thanksgiving is the time for gathering with friends and family. As you get your home ready for the holidays, we have an easy diy table decor that will make a big statement at your table and might stir up conversation.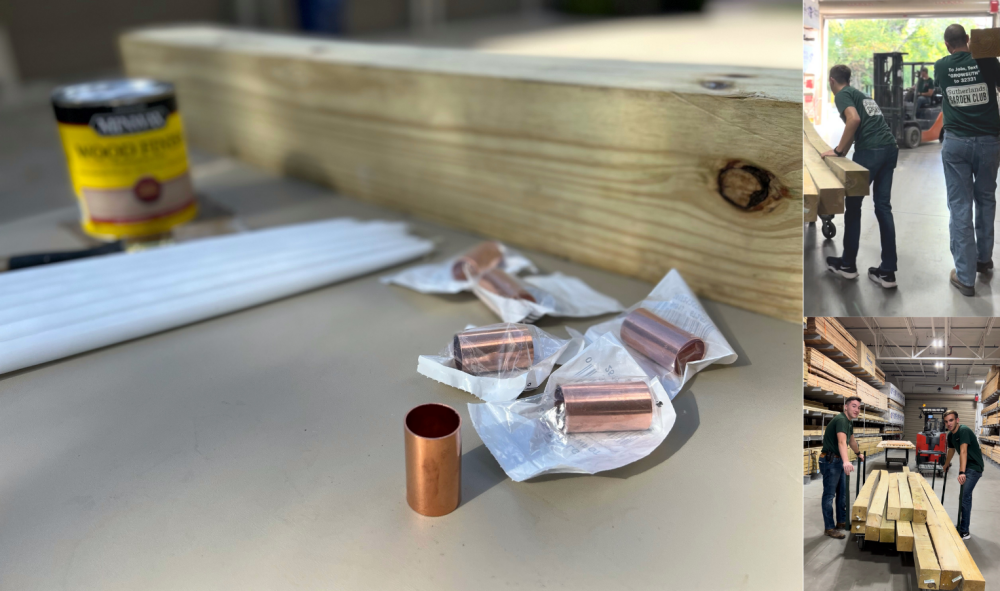 Material list: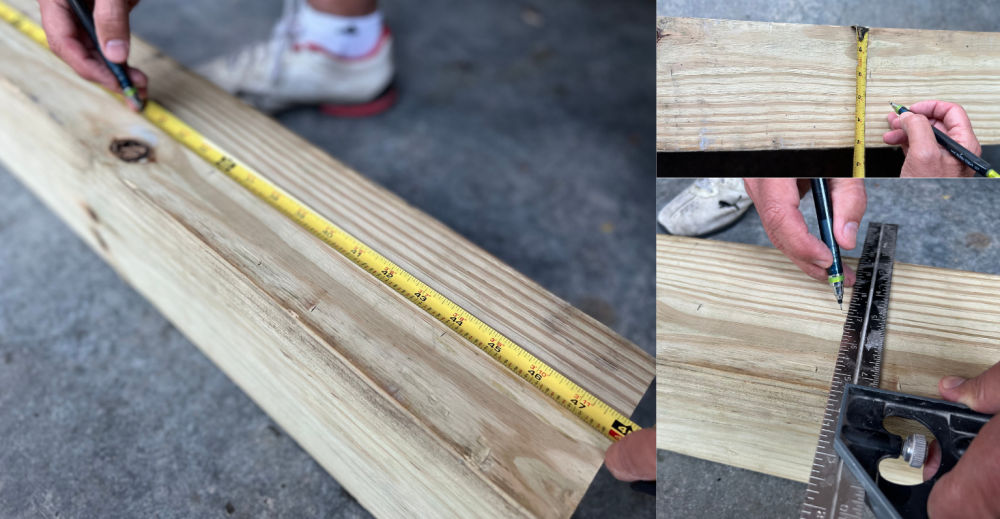 We chose 6x6 lumber but you certainly can choose a smaller size depending on the size of your table. You will need a circular saw to cut this thick piece. We cut the 8' length down to 4' long for a 84" dinning table and saved the rest for another fun Sutherlands blog (stay tuned)! Measure the candle placement. Use square to transfer your measure to the center of the board. We will drill 5 holds for this length (8" apart).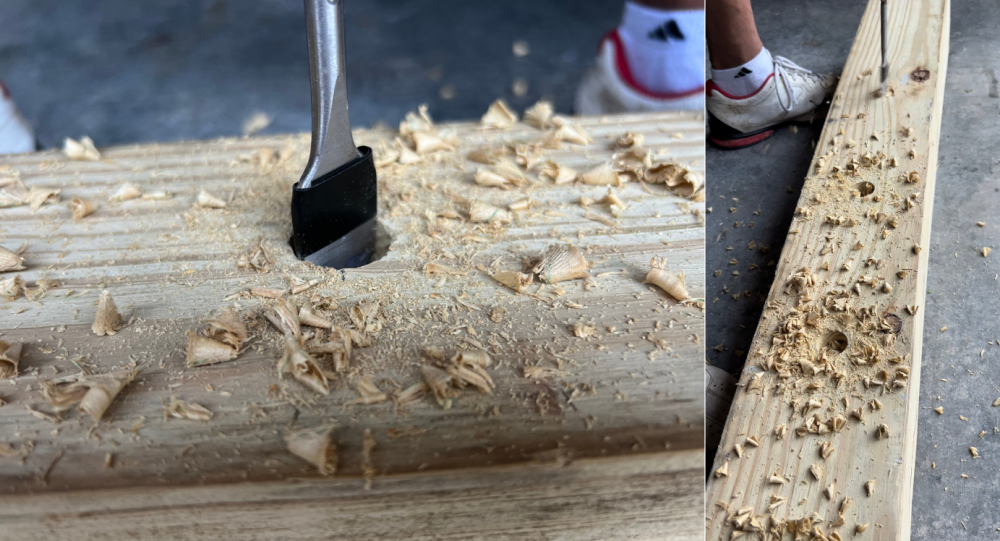 PRO TIP: Wrap the tape around the bit to indicate the depth you want to drill to avoid drilling too deep.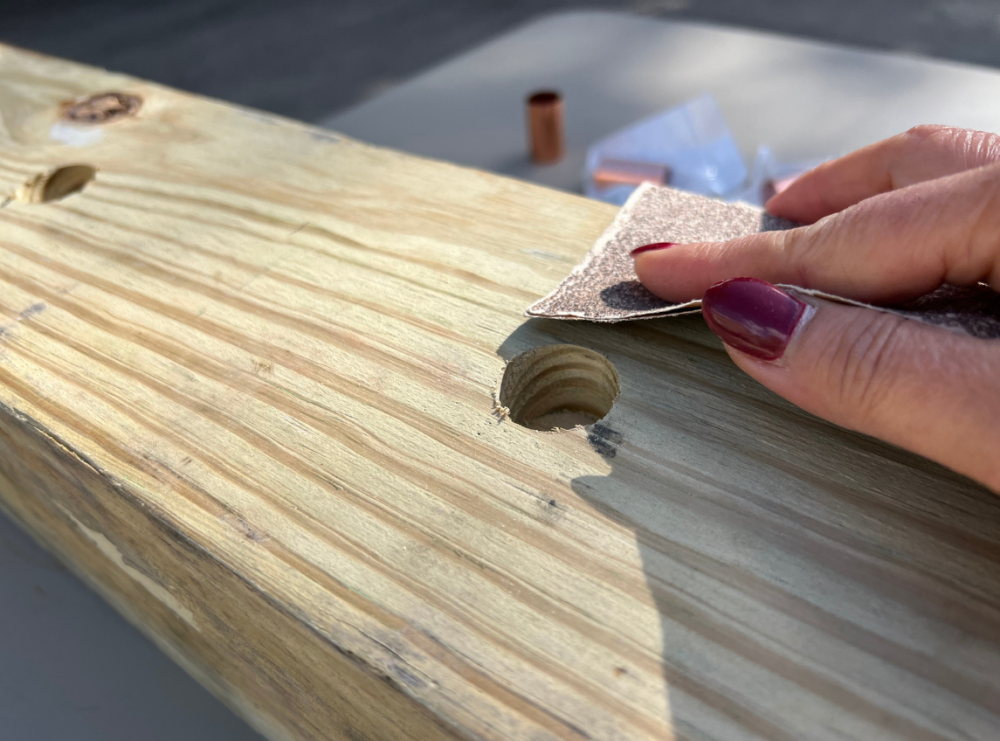 Sand and smooth around the drill holes and all over the surface for better stain adhesion.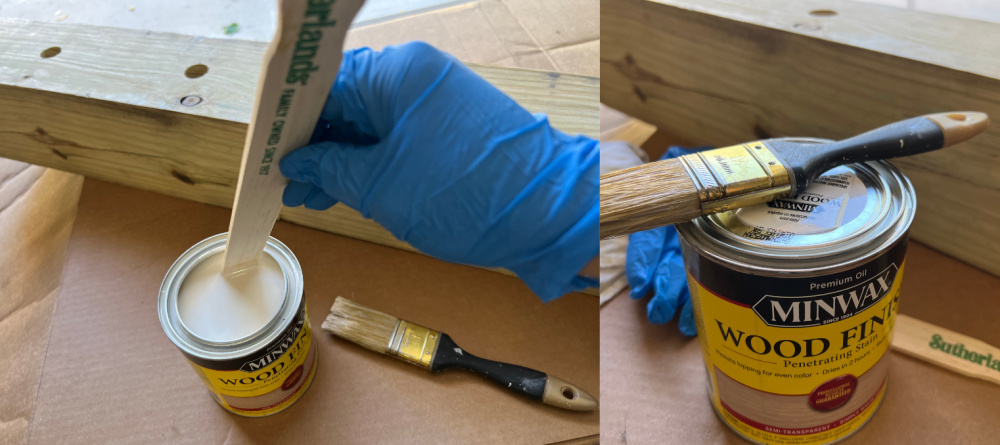 Working with oil based stain, you need to make sure you stir the stain thoroughly or else you will just get the oil deposit on the surface with no color.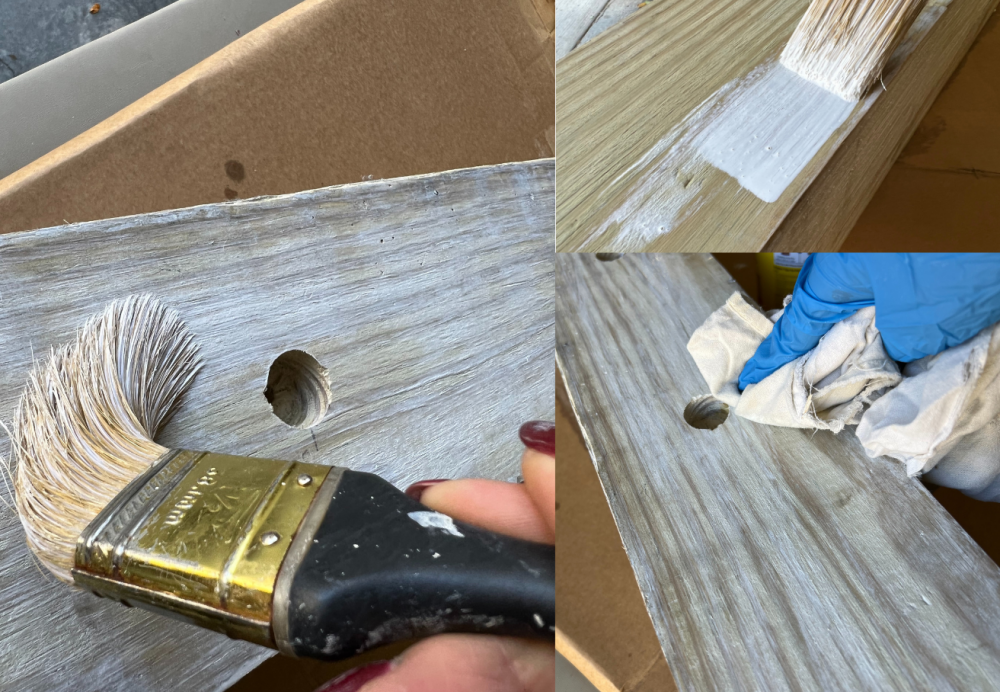 We chose the "Simply White" color to give this a boho rustic look. Don't worry if it looks too white as you apply. If it's too light, you can always apply a second coat. And if it's too solid, you can lightly use the brush or cloth to wipe off excess to keep woodgrain visible. Since we used oil based stain, you don't need any type of sealer.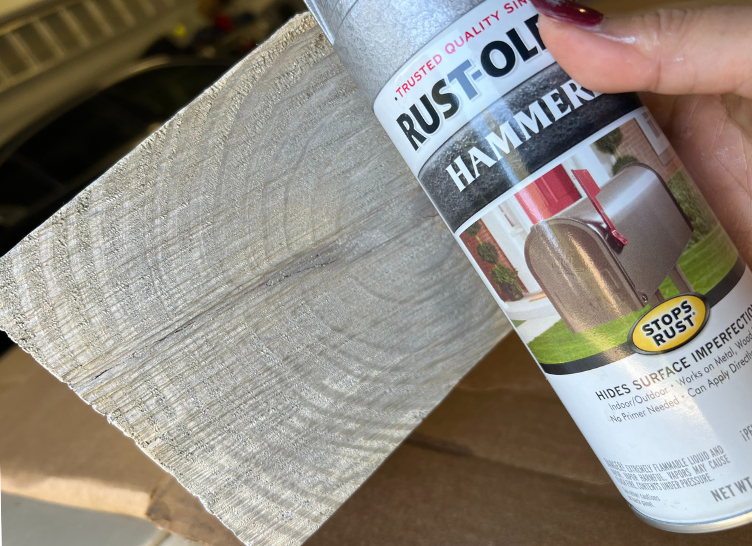 One thing we ran into is the oil stain doesn't easily absorb the color at the 2 ends of the wood. We slightly sprayed this hammer finish in silver at the end of the log.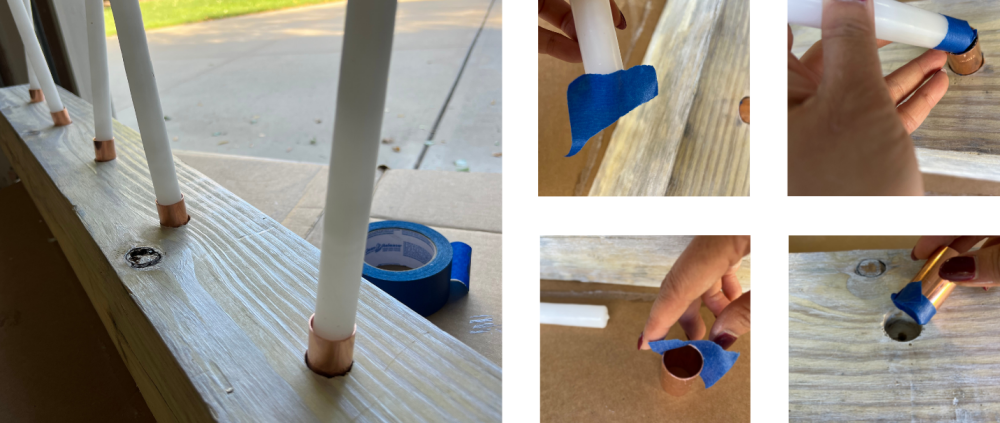 To help the copper couplings and the candles to stay in place and straight, you can use duct tape or masking tape to keep them snug in the holes. You can apply glue to the couplings to stay in the wood but we don't recommend gluing candles, you will need to replace them as they burn out.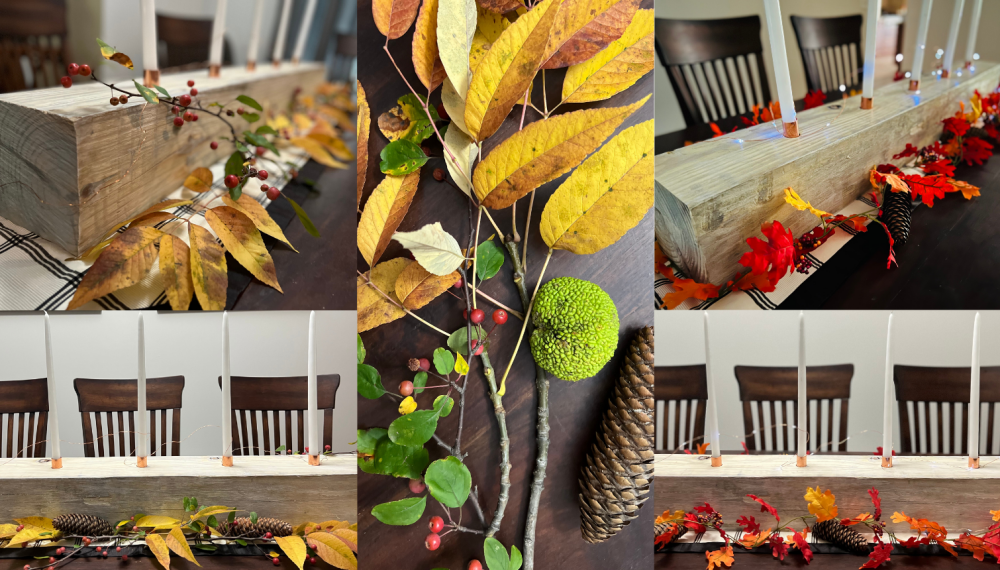 Final fun part is decorating! You can place this on top of a runner or add a few felt pads so it won't scratch your table.
Right pics were decorated with artificial garland. Left ,however, we highly recommend repurposing what's growing in your yard. All those colorful fall leaves, hedge apples, crabapple branches, pine cones and so forth. Incorporate them with your new rustic candle centerpiece. It's like bringing nature into your dinning room. Adding copper wire twinkling lights has a nice touch too. Happy Thanksgiving from Sutherlands staff and family to yours!