This week, we wanted to get a little creative with our DIY project. We went to the thrift stores in our area and picked out some shirts to bleach tie-dye and were pleasantly surprised with some really cool looks! Here is our list of materials we used:
T-shirts and sweatshirts
Garbage bags (to protect the floor)
Rubber bands
We tried three different styles of bleach dying. The first style is exactly how you would regularly tie-dye a shirt. We would pinch the center of the shirt, and twist it until the entire shirt was compact. Then we would hold it together using a few rubber bands. The next step is to saturate alternating sections of the shirt with bleach. This is what created the really cool swirled patterns that show up.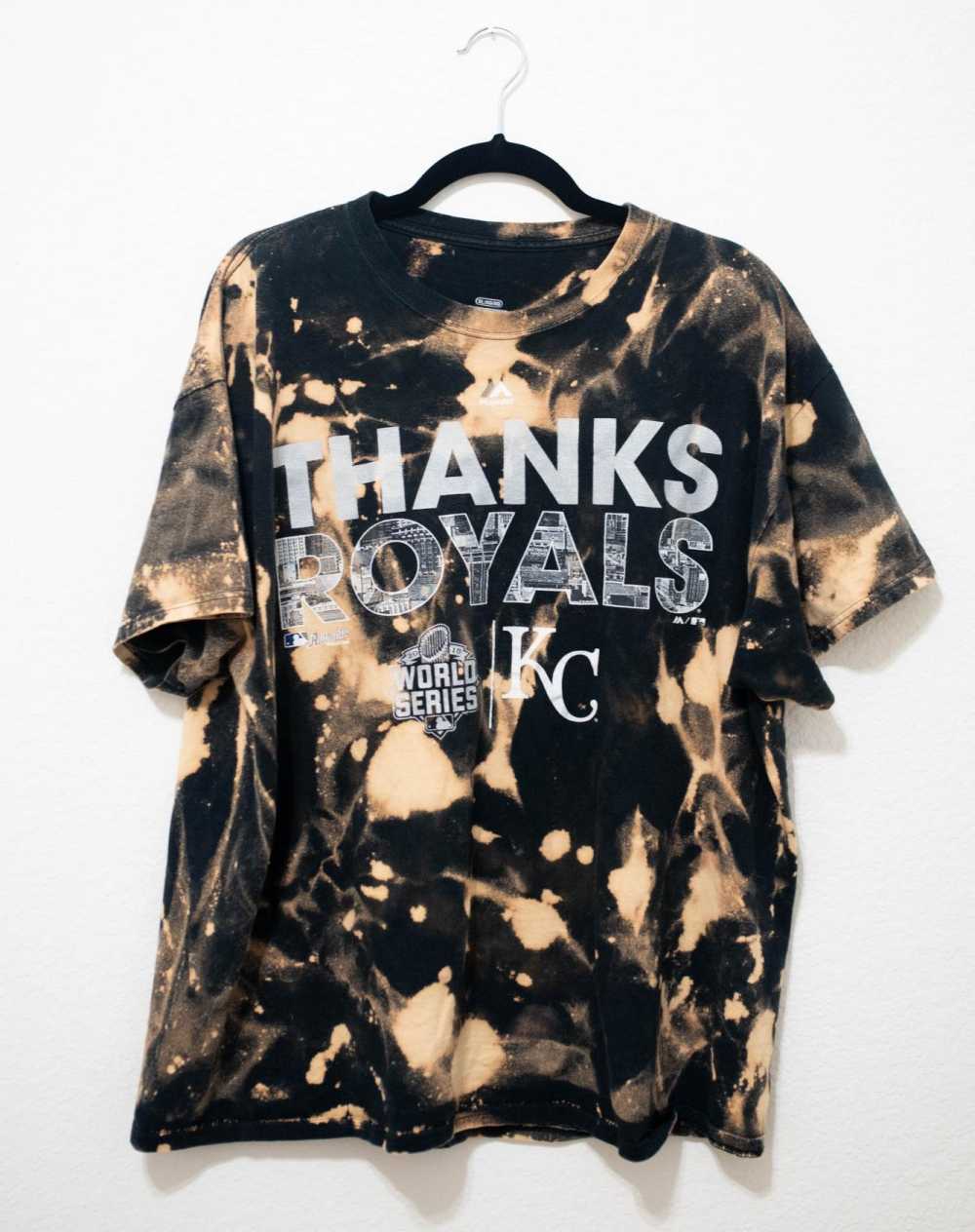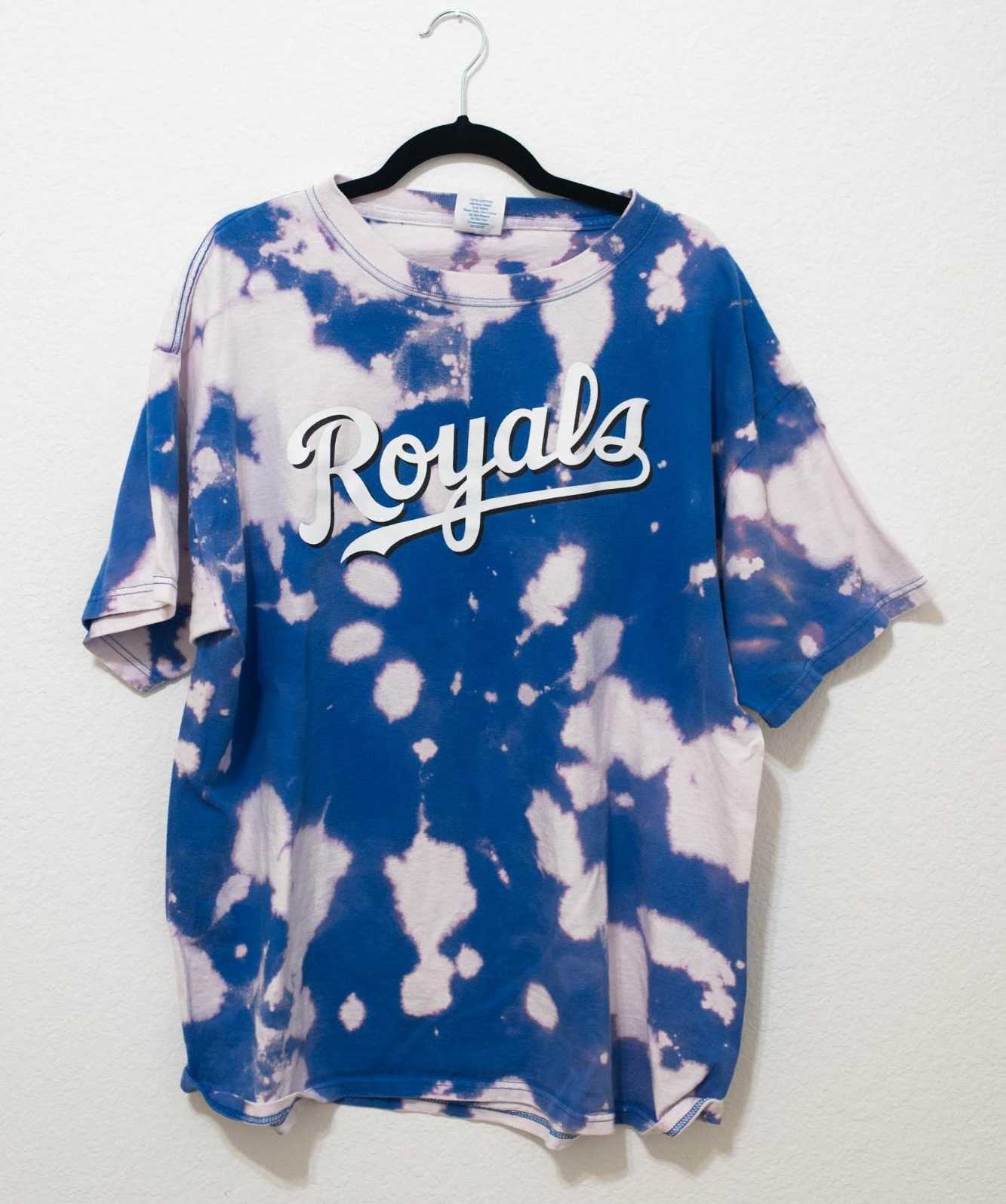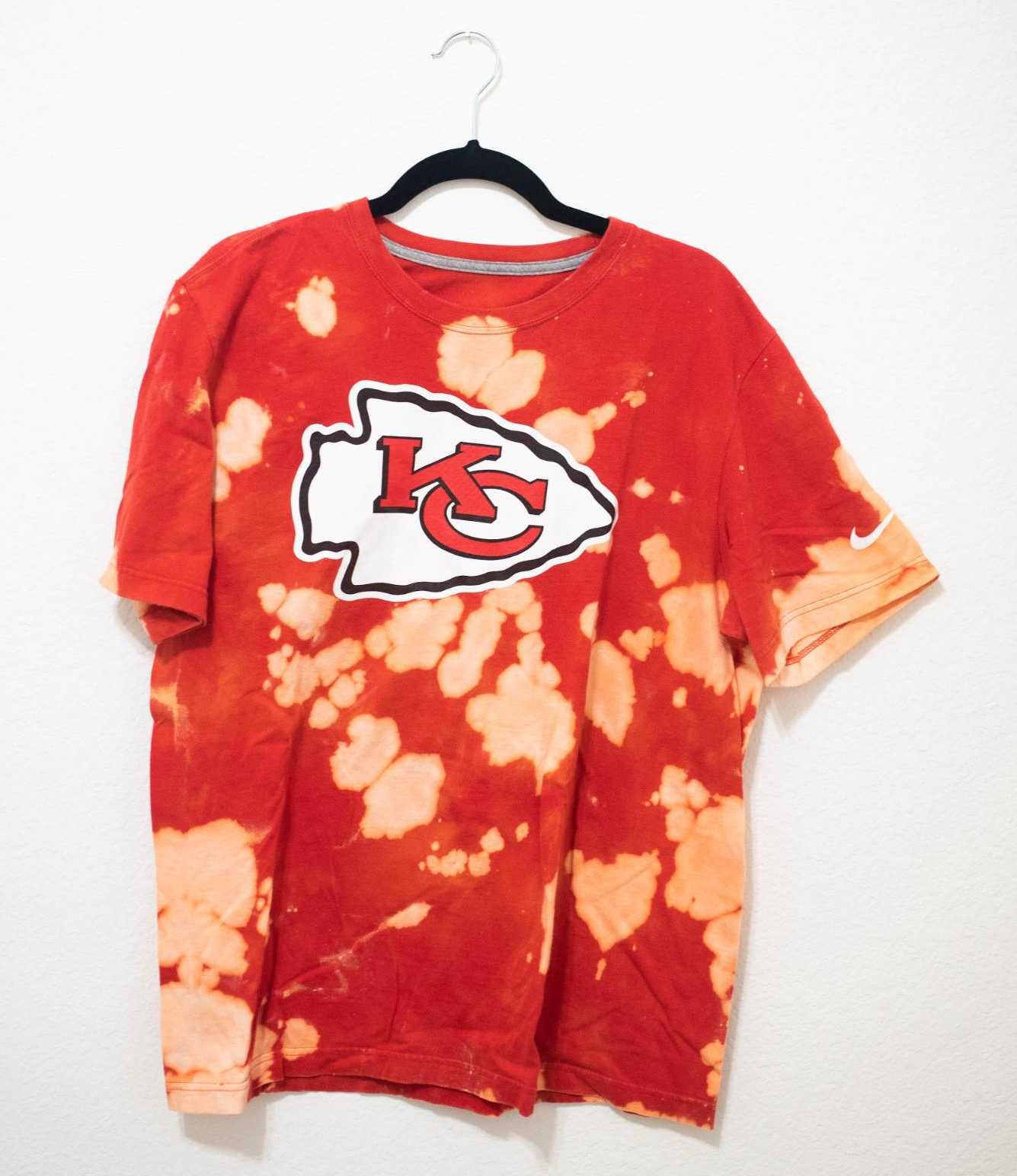 For the other shirts, we wanted to try something different. I managed to find a plain navy sweater/sweatshirt at a local thrift store for 3 dollars. It is oversized and super comfy! I decided to try to dip-dye the sweater for a different outcome. To do this, I poured bleach into a five gallon bucket. I then dipped the sweater into the bucket and left it in there until it looked like most of the color was gone from the bottom. Once I rinsed the shirt, I decided I wasn't done. I wanted to have a little more of a gradual look so I used a spray bottle to try to blend the white into the blue. This created a cool purple-pink color to appear. (Also very important note. Wear glasses if you plan on spraying bleach anywhere!)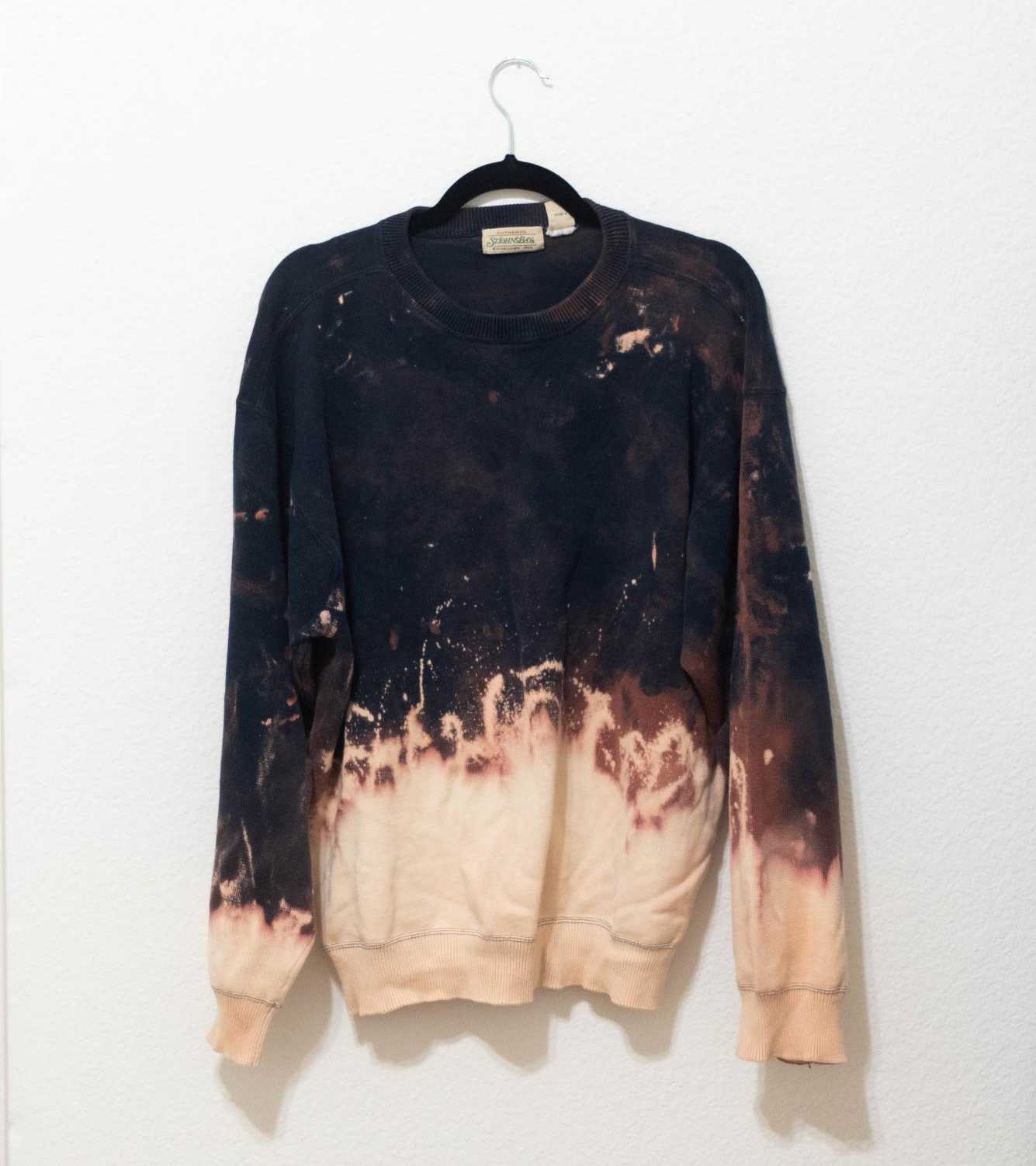 The final way we got creative with bleach was using a bleach pen. I really wanted a cute halloween-themed shirt. I decided to paint on a skeleton rib cage to celebrate the spookiest month of the year. I free-handed this, so it isn't as nice as it could have been had I used a stencil. But honestly, I was too excited about it to stop!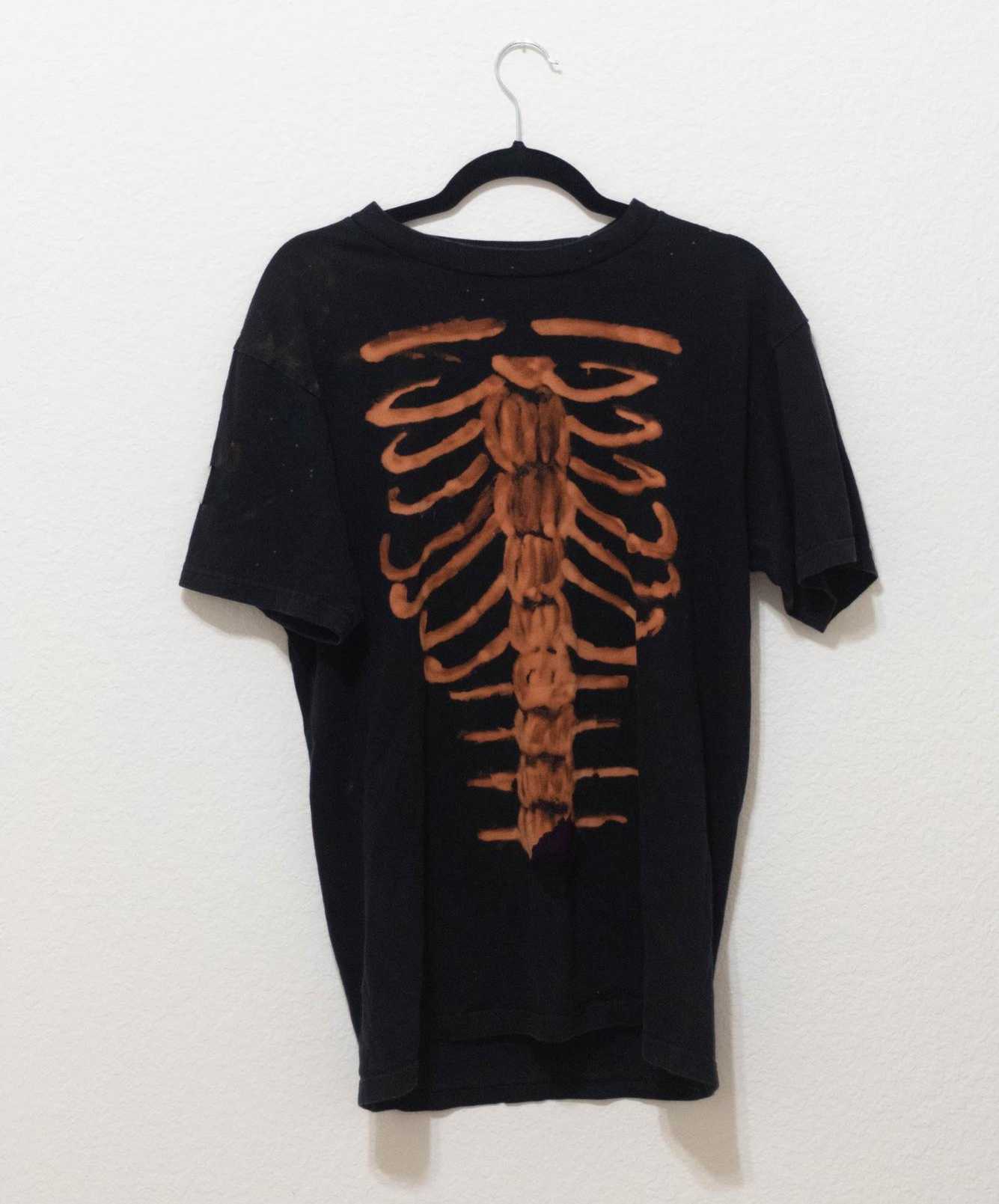 We definitely plan on trying our hand at another bleach dye project. What should we tackle next? Let us know in an email to sarah@sutherlands.com