With the vibrant resurgence of vinyl records, we have noticed a lack of reasonably priced vinyl storage that isn't made of plastic. So we decided to solve that problem by making our own! These dimensions are based on the standard vinyl size, however, you can make a crate for any sort of storage and adjust the size as needed. Our crate can store ~120 vinyls and is 13.5" x 13.5" x 23.5"
First I grabbed two ¼" thick pieces of plywood and sanded both sides with a 120 grit sandpaper then I sanded again with a 220 grit sand paper. The plywood should be incredibly smooth. Next I cut 2 x ¼" pieces to frame the plywood. When cut, the pieces should fit snugly in line with the plywood. Using short wood screws, I attached the frame pieces to the plywood. Be sure to use a countersink bit before adding the screws. I didn't want anything sticking out to damage the vinyls.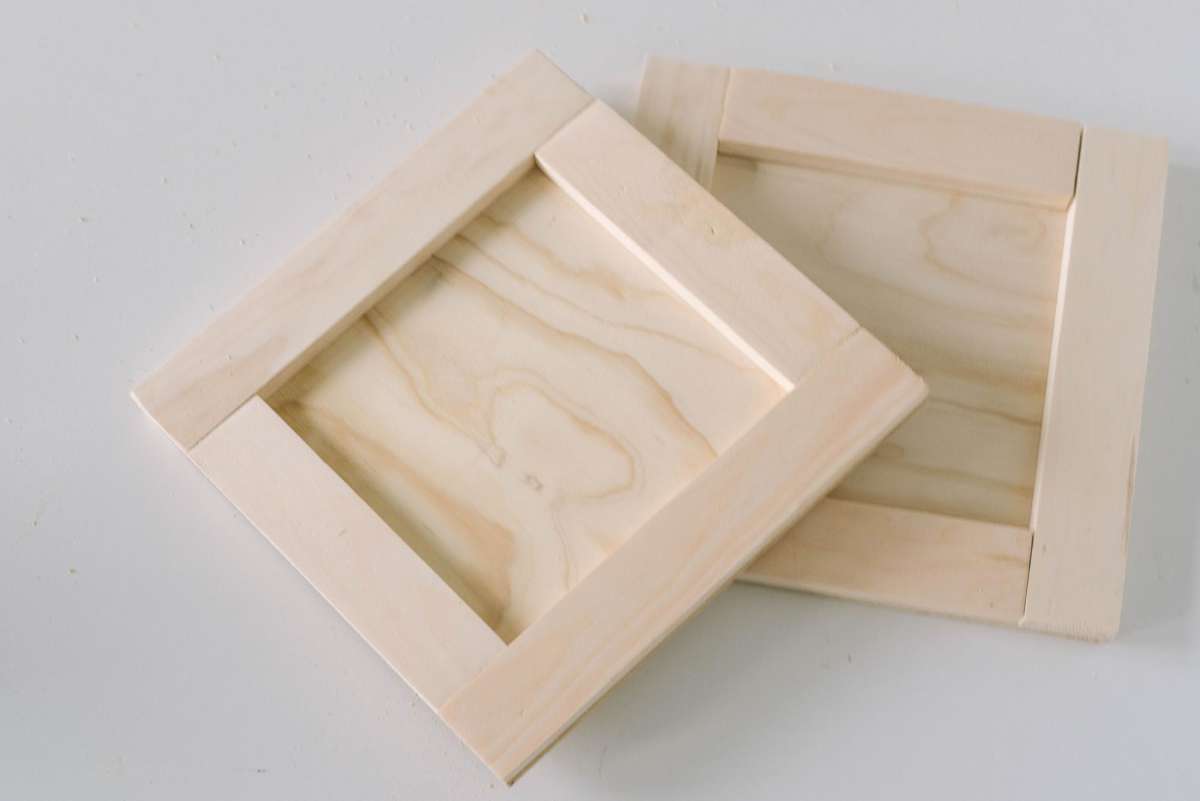 Once the two front pieces were done, I started on the sides. I used 23.5" pieces to make a longer crate so I could fit more records in it. After making sure that every piece of wood was the exact same length, I started attaching them across the sides. I felt it was easiest to start by attaching the bottom pieces on both sides, so I could manipulate the crate a little easier as I attached the rest of the pieces.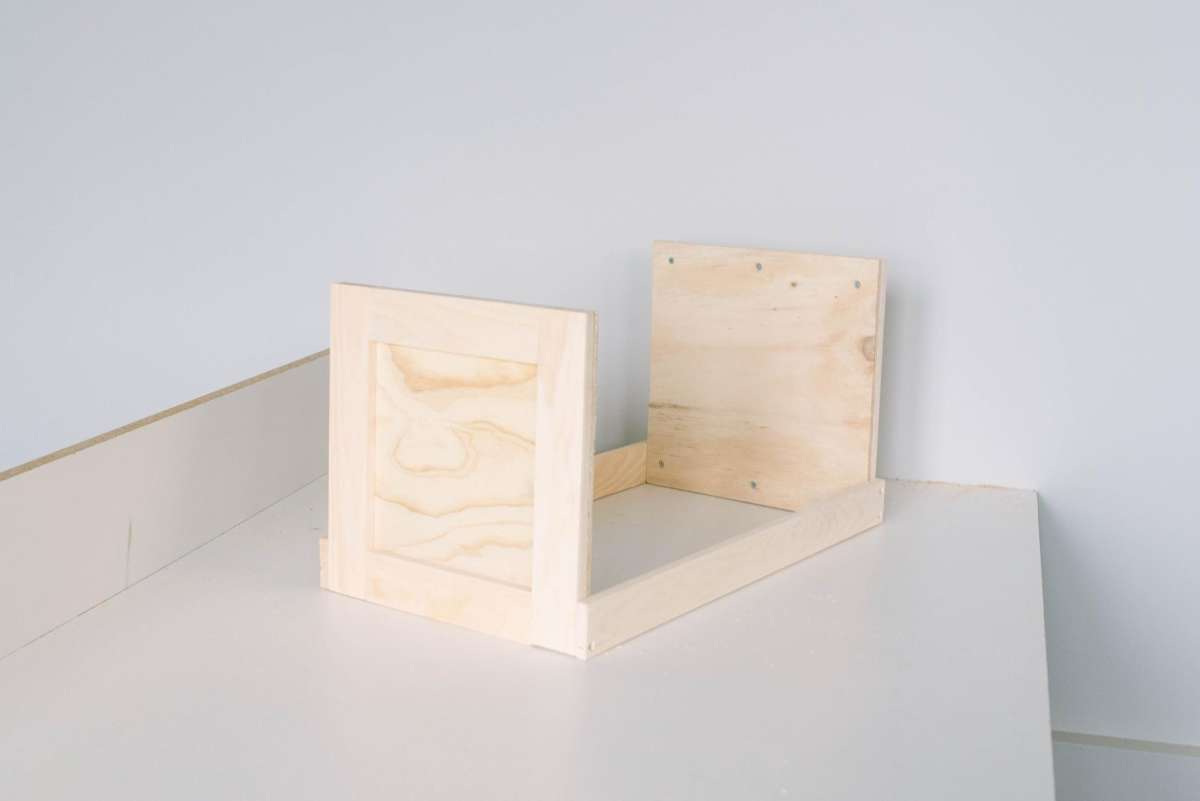 Once all the side pieces have been attached, I added the bottom pieces. I made sure to sand the bottom pieces a little extra just to make sure there would be no opportunity for the floor or vinyls to be damaged. When all the bottom pieces are attached, the crate is ready to use! Some might choose to stain theirs, however, I decided to leave mine unstained because I felt that the natural wood tones gave the crate a 'vintage' feel.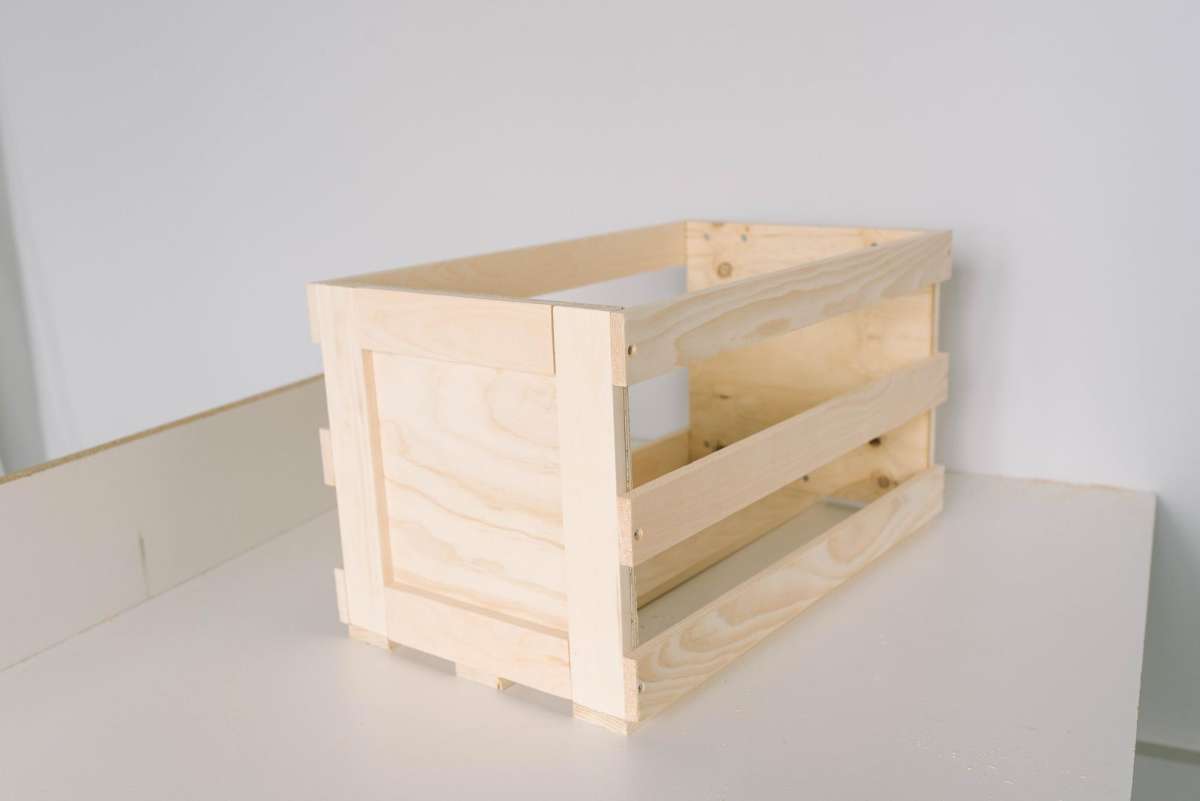 This storage crate could be used anywhere. This would be great to store gardening materials in the garage, dog toys, cleaning supplies or even kids toys! These can be decorated or left completely alone. We love that these can be completely customized to what you want! So drop by the store to get everything you need to make your very own storage crate.