It's getting colder and closer to Christmas! This is a great craft that the kids can do to help decorate the exterior of the house! It can also be used for interior, but we just love them so much we want to show them off! This project is giant light up snow balls!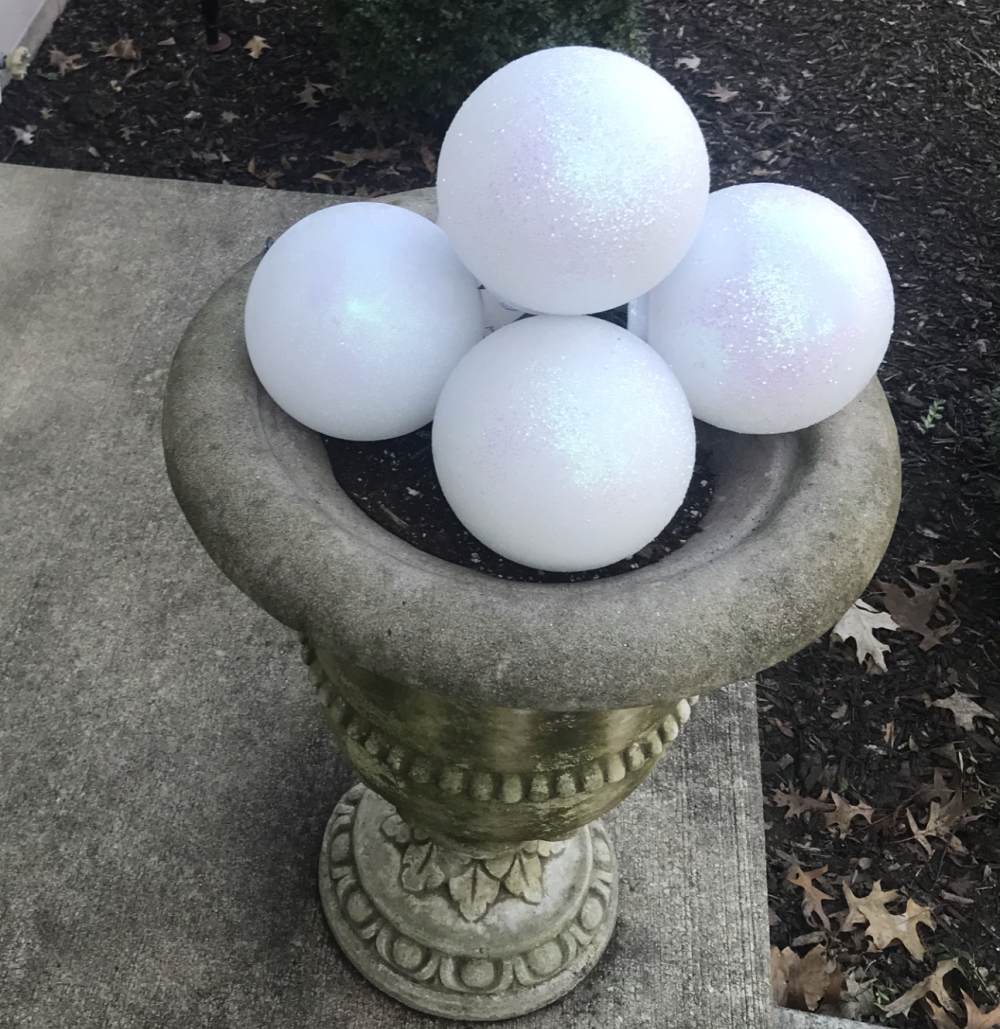 These can be used with greenery and a simple strand of christmas lights! I went out and bought five light globes. I bought two glass globes, and three plastic ones to see if one or the other had a better end result. I definitely recommend getting the plastic ones if you plan on using them outside, just in case there are any high winds during the winter. Both came out with amazing results.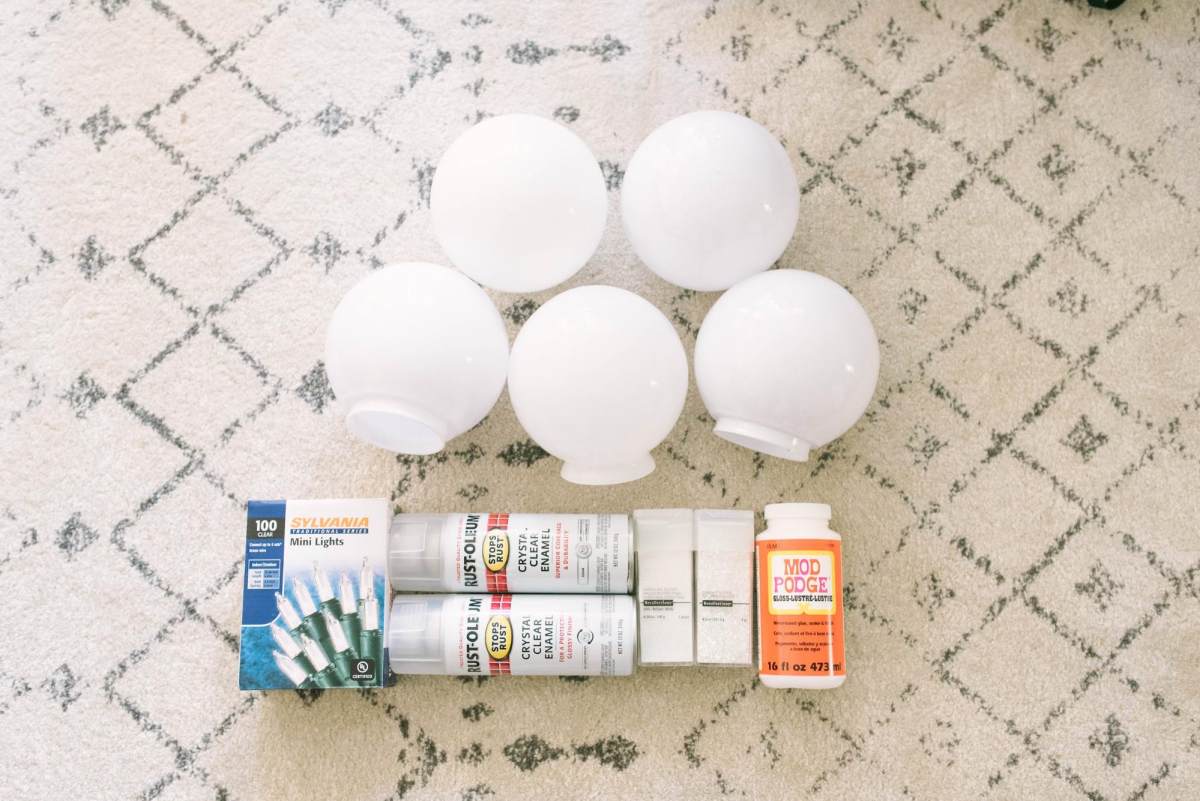 My first step was to clean the globes off. I just used a lysol wipe to make sure there was no dust on them. Then, apply a good coat of mod podge to the globe. I used a sponge brush and just applied until there were no sticky spots and the brush glided smoothly over the surface.
The next part can be really messy. I did this inside a cardboard box that had no openings on the bottom. I poured glitter over the globe and made sure it was entirely covered. I bought two different types of glitter to see which one I liked better. Personally, I really liked the chunky glitter better. I gave the globe a shake to make sure any loose pieces of glitter would fall off in the box and not in my house!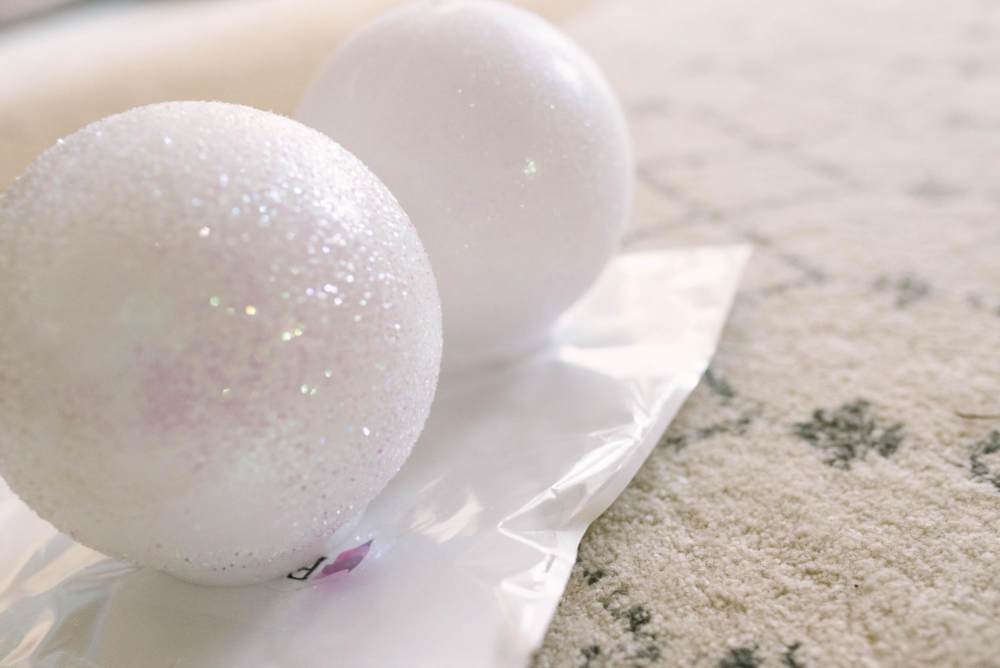 I let them all dry before taking them outside. I applied a thick coat of clear gloss spray paint so that they were 'cured'. This assures that the glitter will stay on and stay shiny for life! The next step is to let them dry. I let them dry for a full 24 hours just to be safe. Then, arranged the globes on the patio planter, filling each globe with lights to get the best light up effect! I only needed a strand of 100 lights for them to really glow! They look so cute at night too!