Everyone is familiar with Command hooks. They are great for people living in apartments that aren't allowed to drill into walls. But did you know they can seriously help you organize your kitchen? They can free up so much drawer space by attaching to the backs of cabinet drawers.
When you are faced with limited space, it always helps to use the sides of the cabinets to hold accessories. This is great if you have mixers, Instapots, Crockpots, and other bulky pieces that you simply don't have room for.
I also had seen people use command hooks to hold the lids to their pots and pans. This works well if you find a bigger size command hook. I had to experiment and find the right ones because my lids had a sort of lip that made it difficult to fit.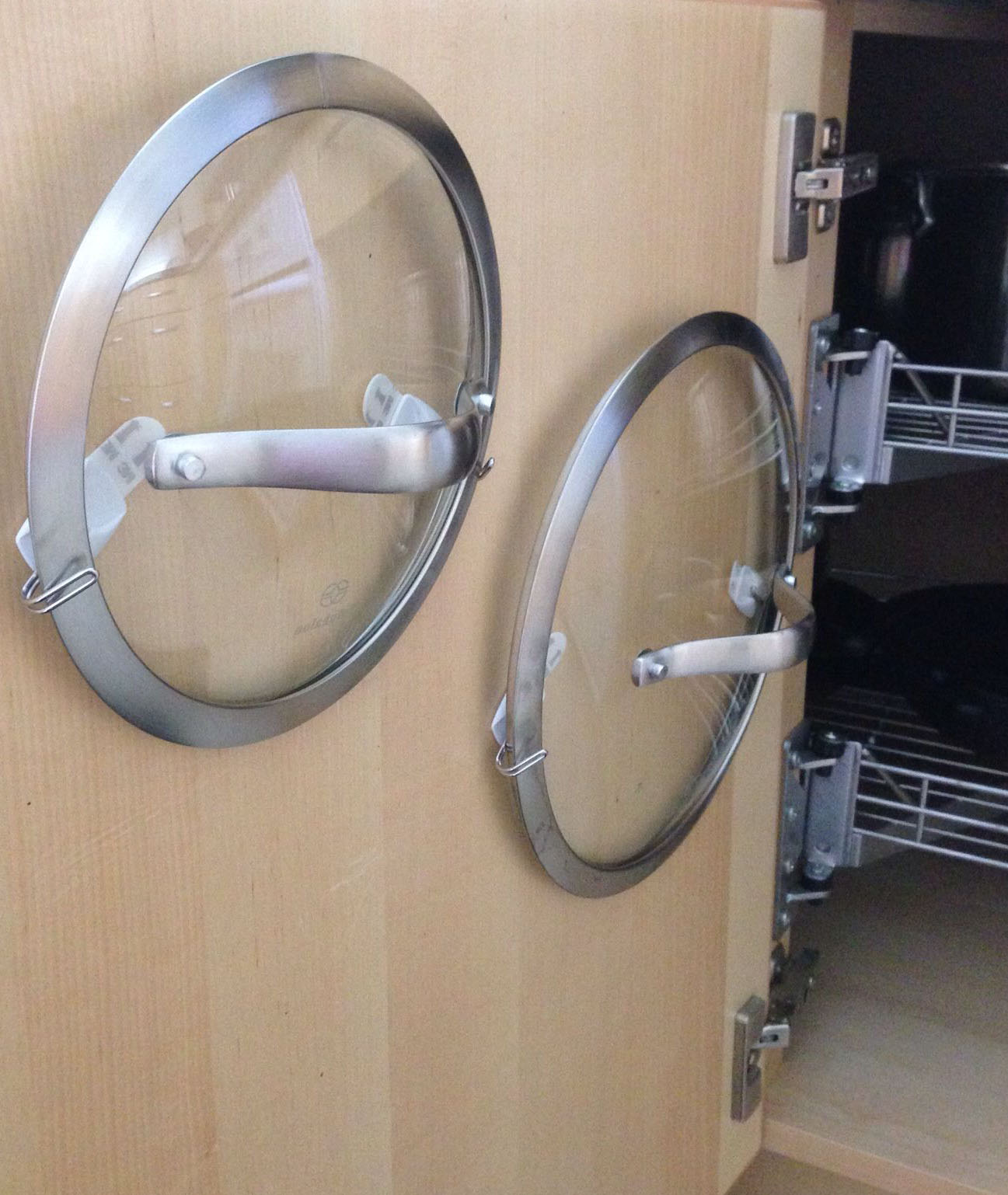 You can do anything to help organize under the sink, whether you store your garbage bags, cleaners, etc. Using Command hooks can help keep everything manageable and easy to reach as shown in the photo below.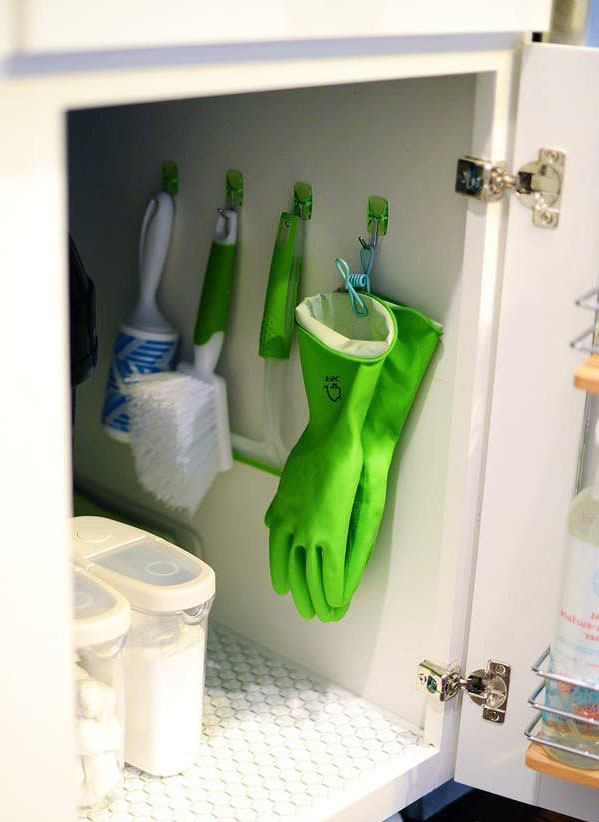 If you are an avid baker, you could easily organize all of your baking accessories behind one cabinet door and have an entire space dedicated to only baking. It seems much easier than having half of your baking gear in one cabinet, and the rest in a drawer. I really love the labeled example below using clear hooks on wooden pieces that were then attached to the door.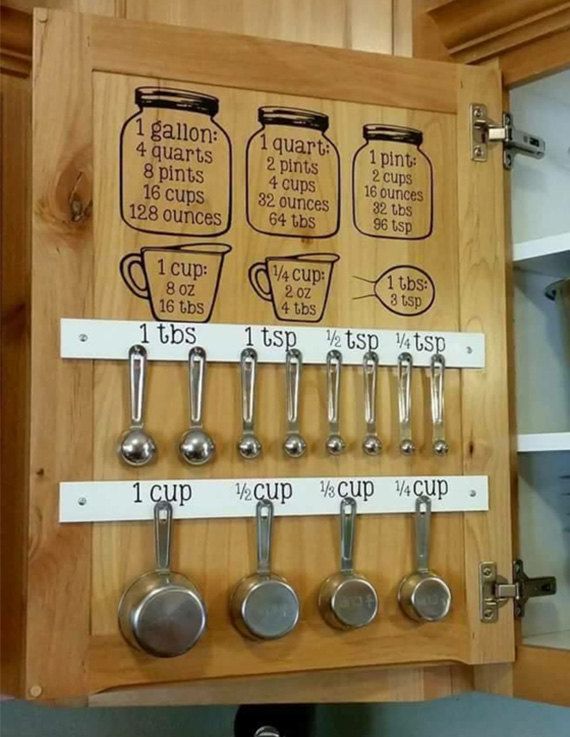 You can really organize any space with command hooks, but tackling the kitchen right as the new year starts makes food prep so much easier!