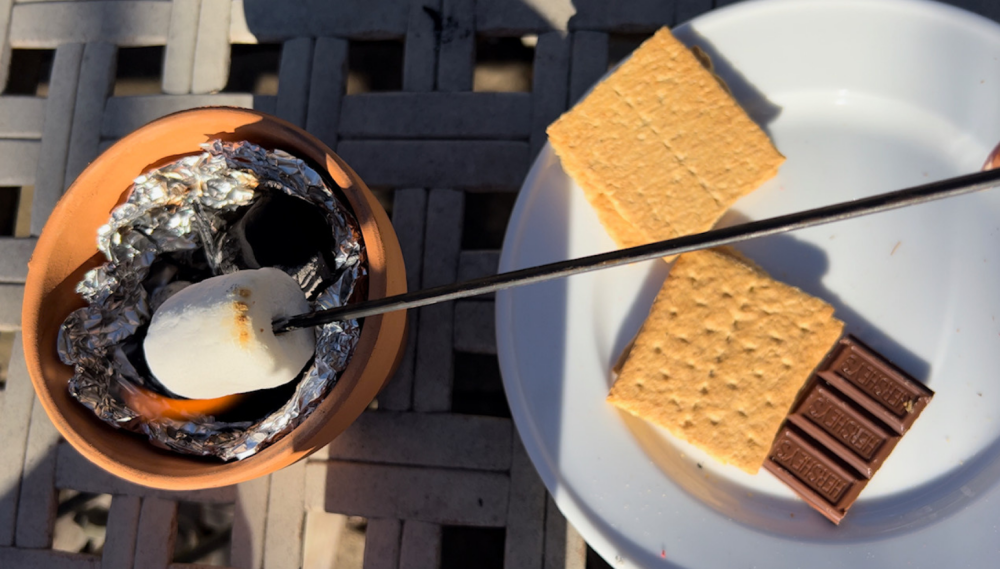 Smore's are so yummy. They don't have to be just for summer camping trips. Here is an easy way to make them and it's fun for the whole family.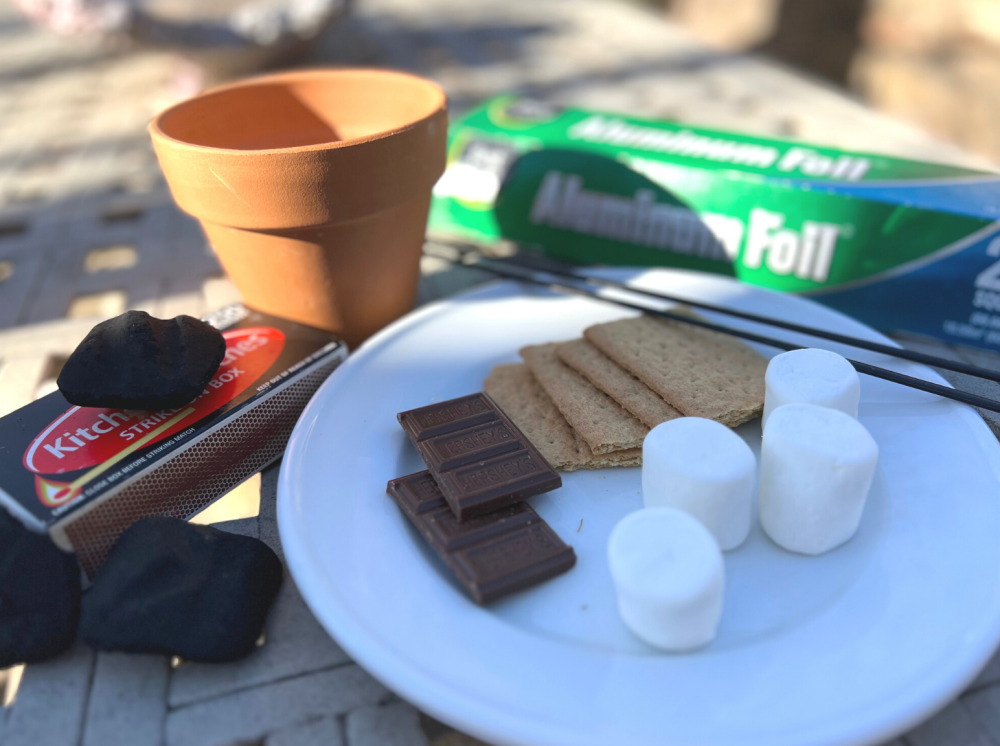 Things you will need:
Foil

Smores must have: graham crakers, chocolate and marshmallows
Fist line the pot with the foil.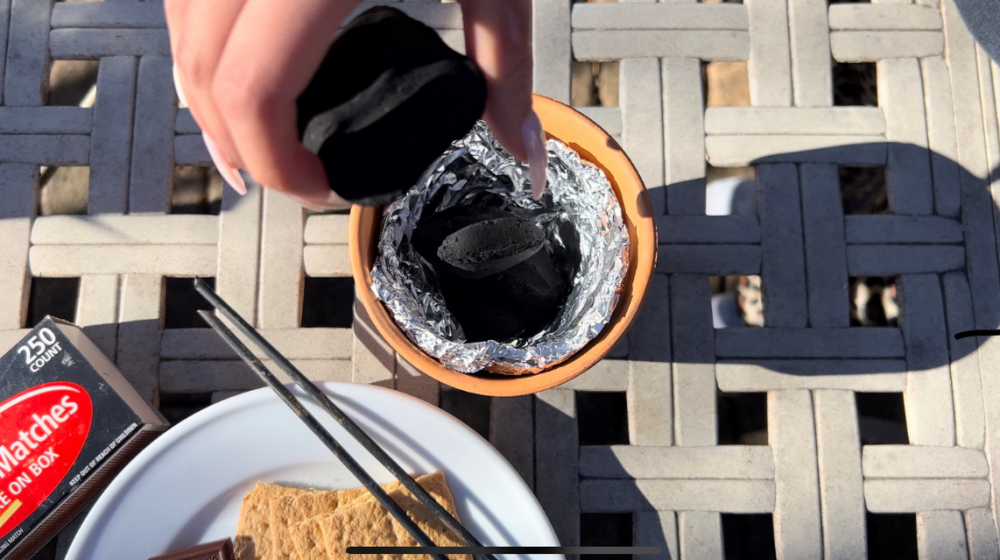 Add 2-4 pieces of charcoal.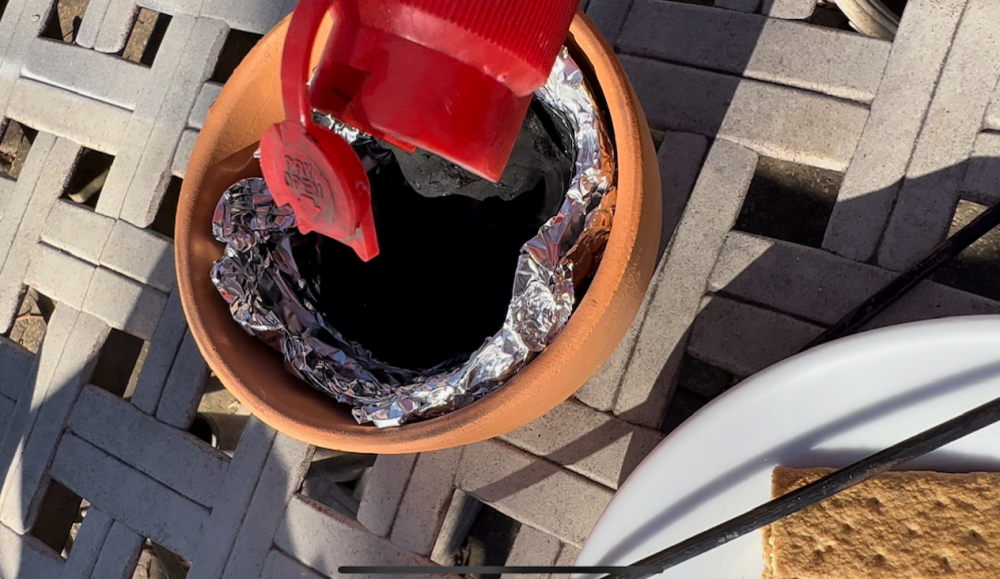 Lighter fluid will help get the fire going quicker.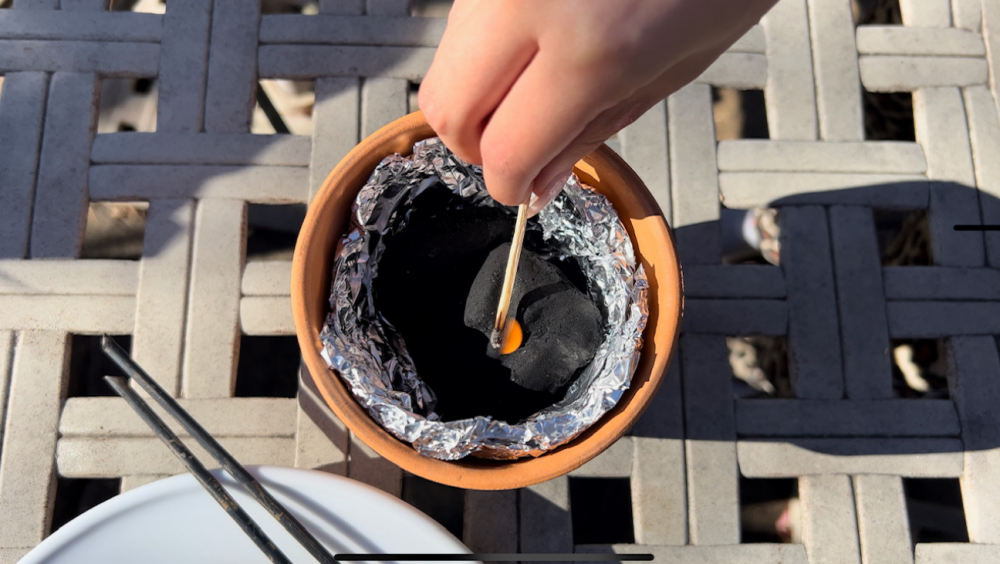 Start the fire with a match or a lighter.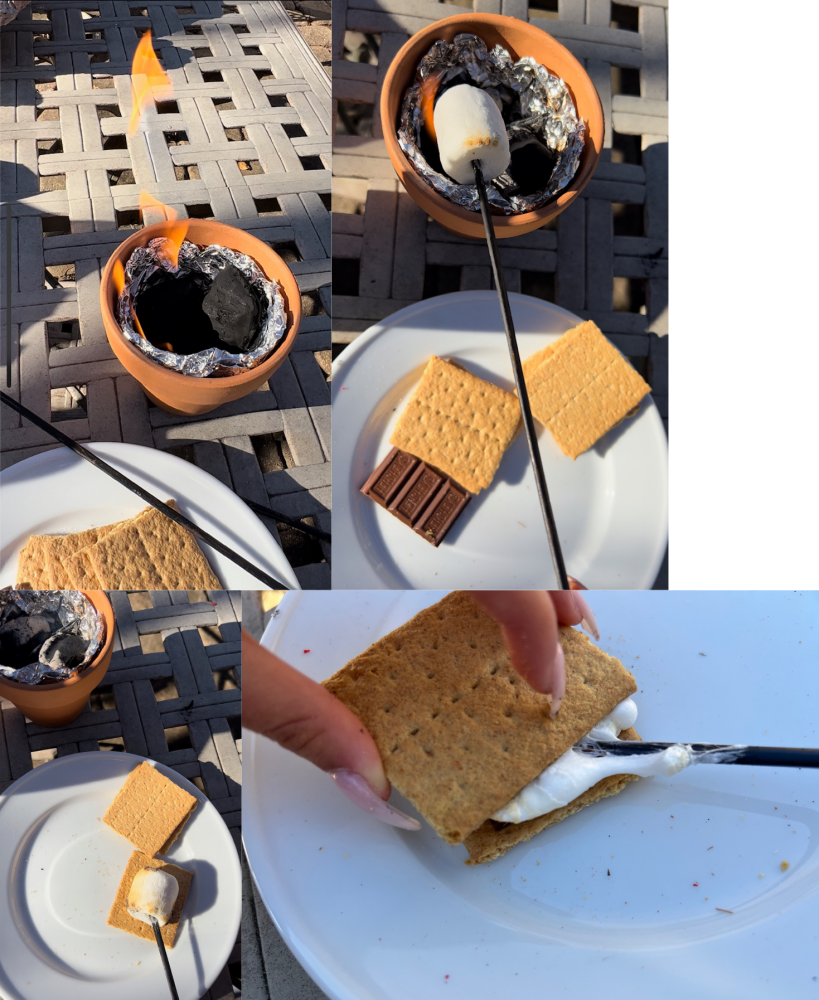 Let the fire burn just a little bit before heating up the marshmallow. Assemble your s'mores!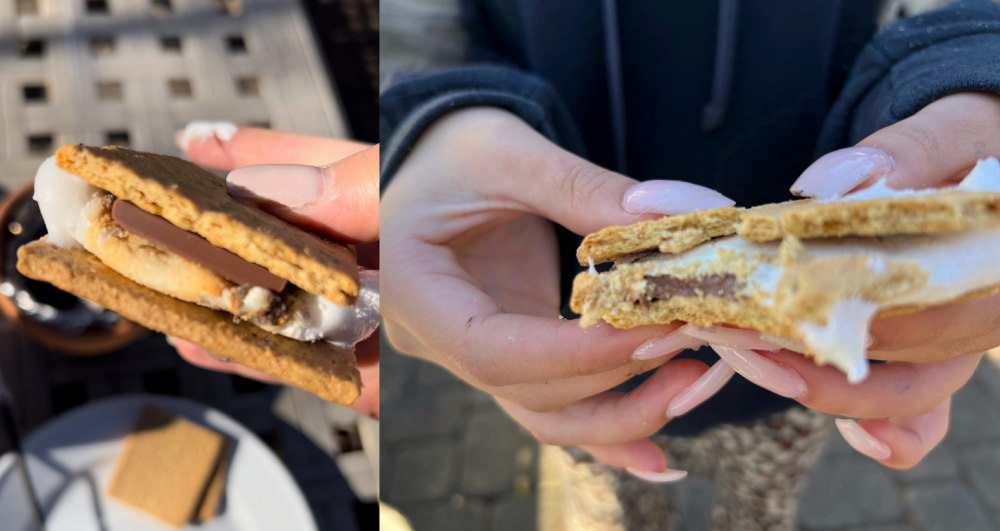 What an easy way to have your mini camp fire right in your backyard. Be sure to put out the fire when you are done. Remember that the pot will stay hot for while. Do not touch with your bare hands. Enjoy!