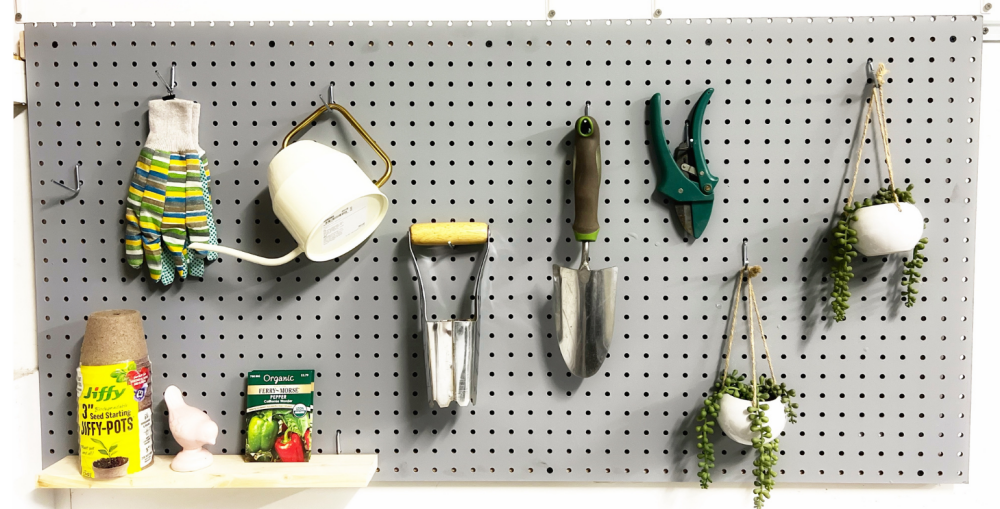 When everything in its place, it is such a great feeling of satisfaction. We are creating an easy DIY wall pegboard organizer that will be perfect for any purpose; garden tools, kitchen gadgets, woodshop, kids rooms, sewing room, you name it. We are making this garden wall for easy access in a garage.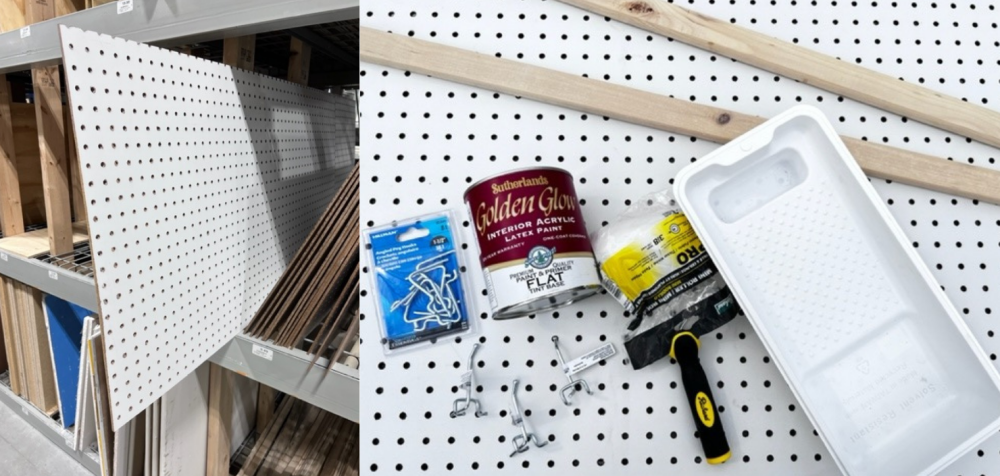 Here's your shopping list:
Before you start painting, lay a sheet cloth or a big piece of paper underneath in case of paint drip through the holes. We laid 2 pieces of flat stones in between the board and the paper.
Any interior paint with primer will do the job.

If you don't have any particular color in mind, we recommend checking out our oopsy stash in our paint department.

We found this nice gray.

It is kind of a fun find for this project.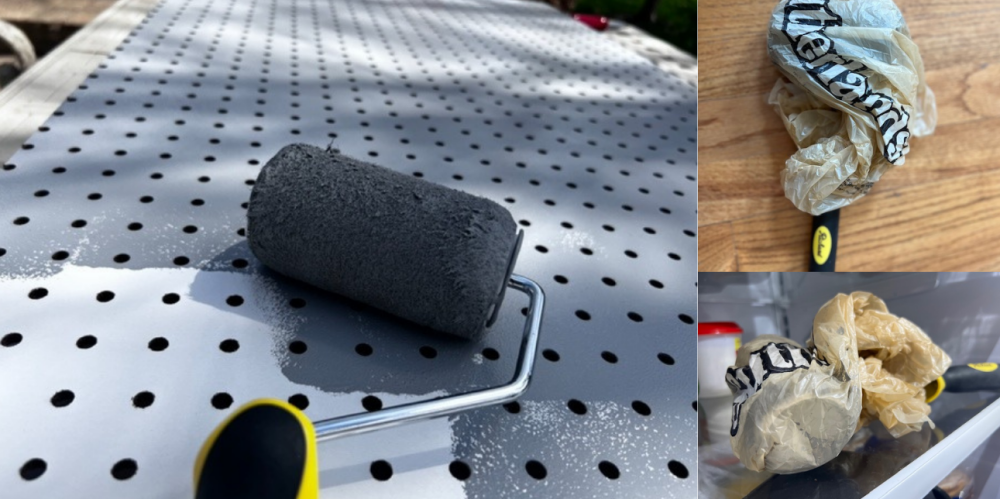 Apply 2 coats for better coverage. The pegboard surface tends to be more coarse. To keep the roller from drying out in between coats, we wrapped it and put in the fridge.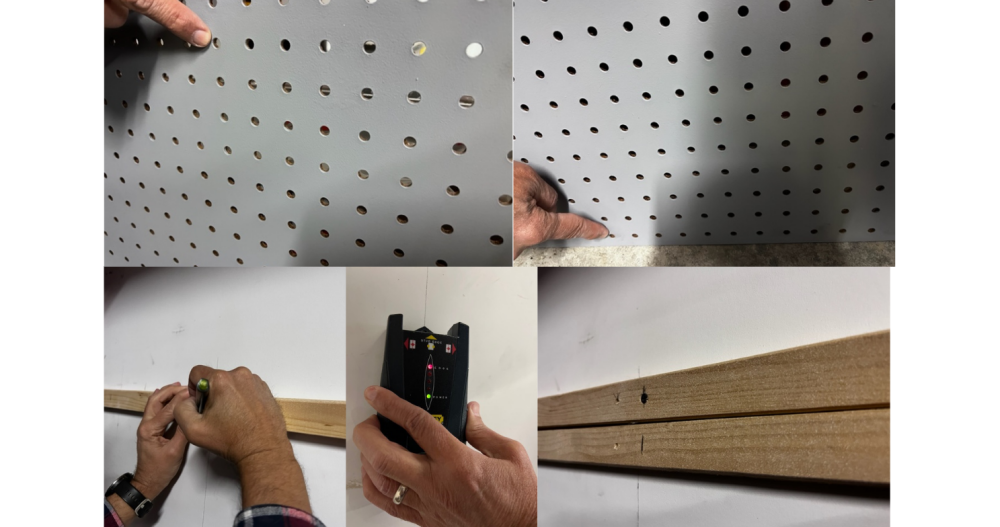 Locate the first row and bottom row of the pegboard where you will screw in the spacer boards. Use a stud finder and mark where you need to screw the spacer boards onto the wall. The spacer boards will create a space so you have room for the hooks to go in. For this width, we will screw in 3 spots; left, center and right.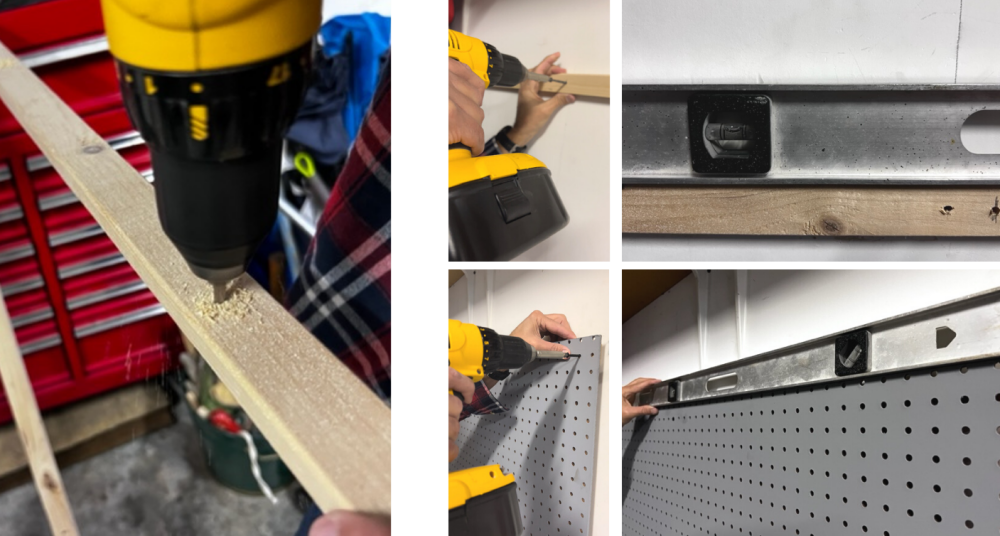 We recommend pre-drilling smaller holes before securing it onto the wall. Once you start putting screws in, use the level as you go to make sure you keep the spacer boards and the pegboard straight.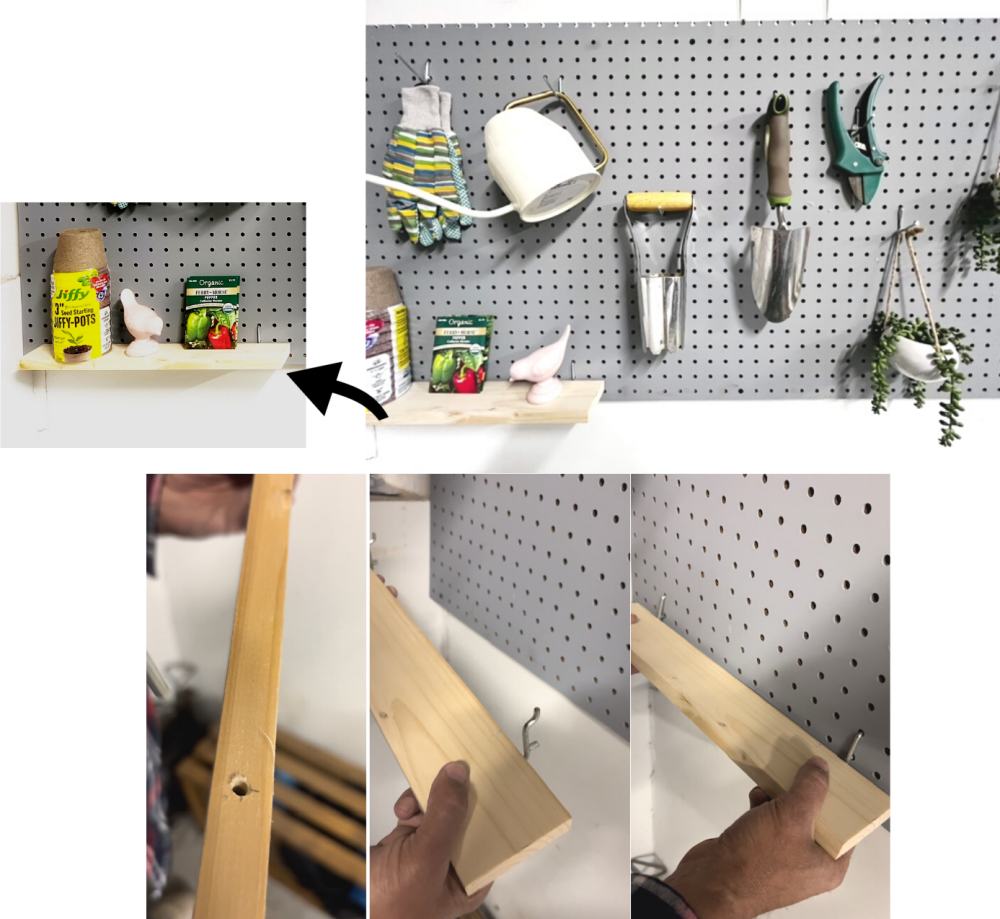 The fun part creating your board is by adding the hooks onto the pegboard. They are adjustable. We decided to hang a removable wooden shelf onto it for more bulk items. Simply drill 2 holes onto a wooden shelf of the desired width (depending on the size of the objects you will display), attach the hooks and you've got yourself a shelf!
What an easy way to display and it is so convenient. Happy organizing!