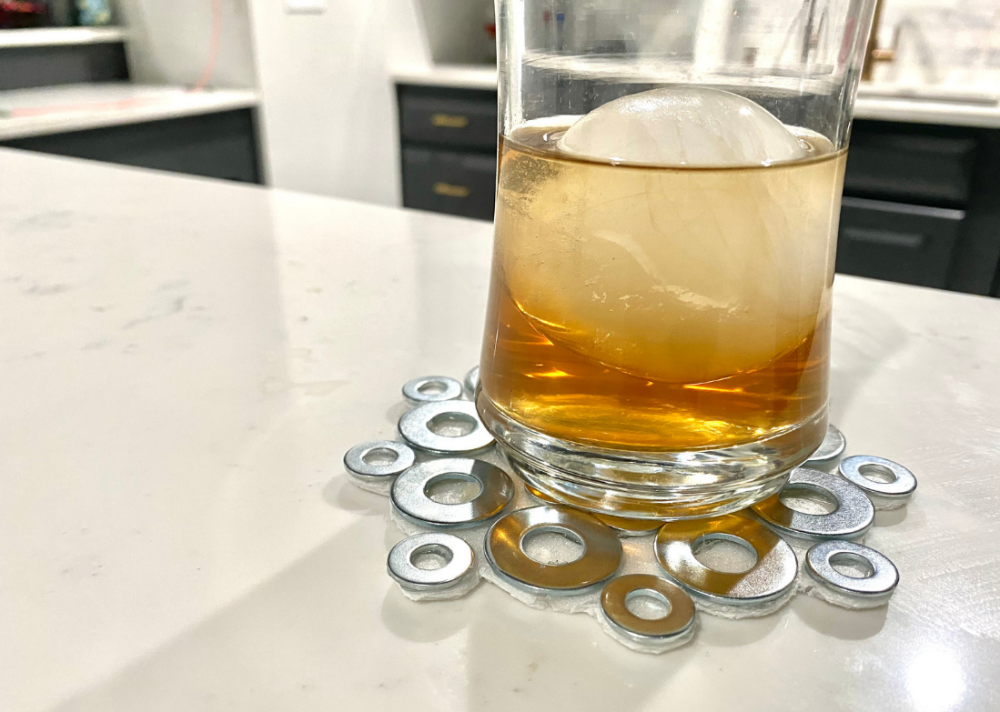 The industrial looks are in! You see it in a piece of furniture, wall art and home decor. We thought this project might just add to that whole vibe. Let's make some drink coasters out of the washers you find in our plumbing department. The bonus part is the coating is rustproof and perfect for this project.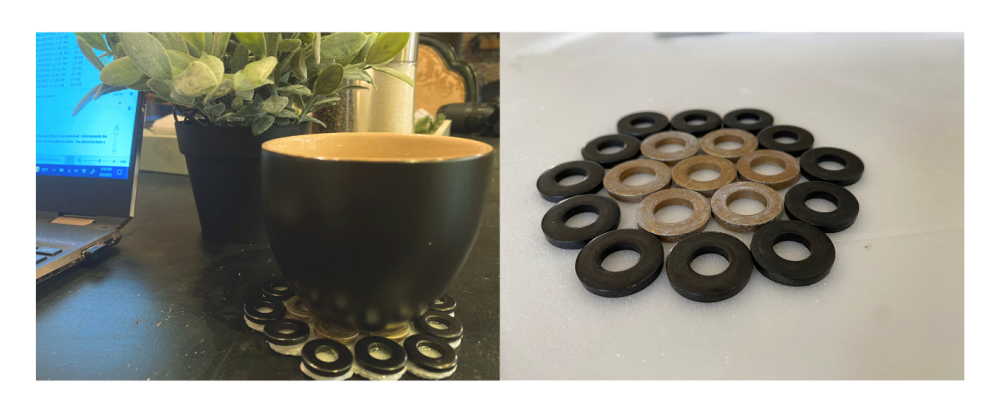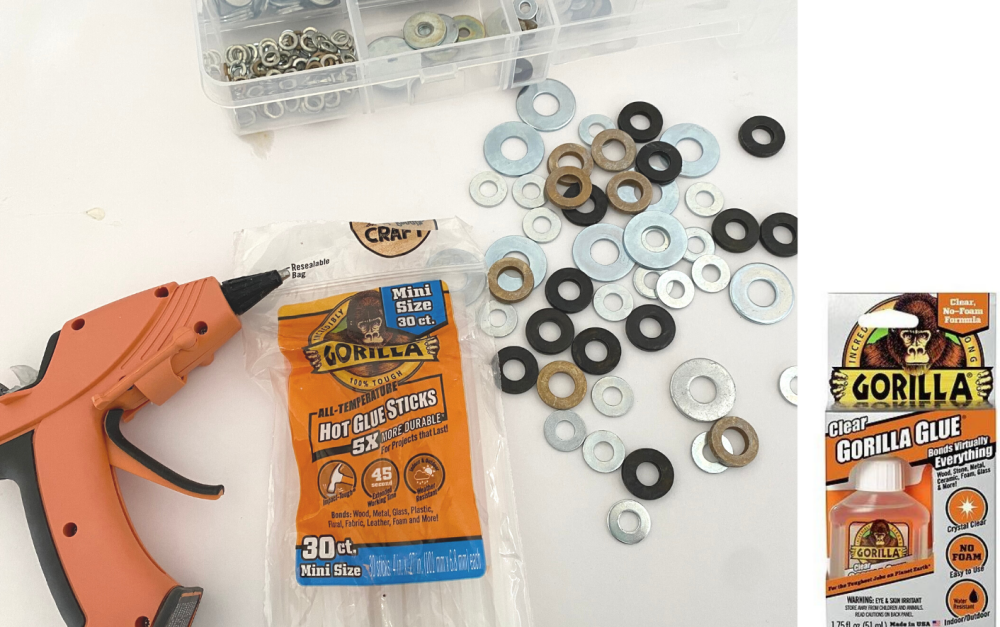 Here is a check list.
Washers of your choice (silver design:1/4" (9) and 3/8" (17) stainless steel carbon steel with rust proof coating washers" ; black and gold: 3/8" (12) black anodized and 3/8" (7) gold zinc. Backing foam (we used 3/16" thick but you could go a little thinner. The thicker the foam is, the harder it is to trim.)
Heavy duty glue

(we recommend tube glue, you will know why soon.)

Knife, a pair of small scissors.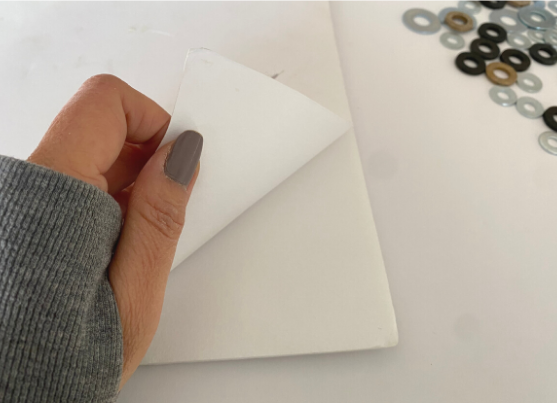 We found a piece of foam core laying around. Just simply peel the paper backing on both sides. You can play around with the color of the foam and the color of your washers as well as the surface you will use.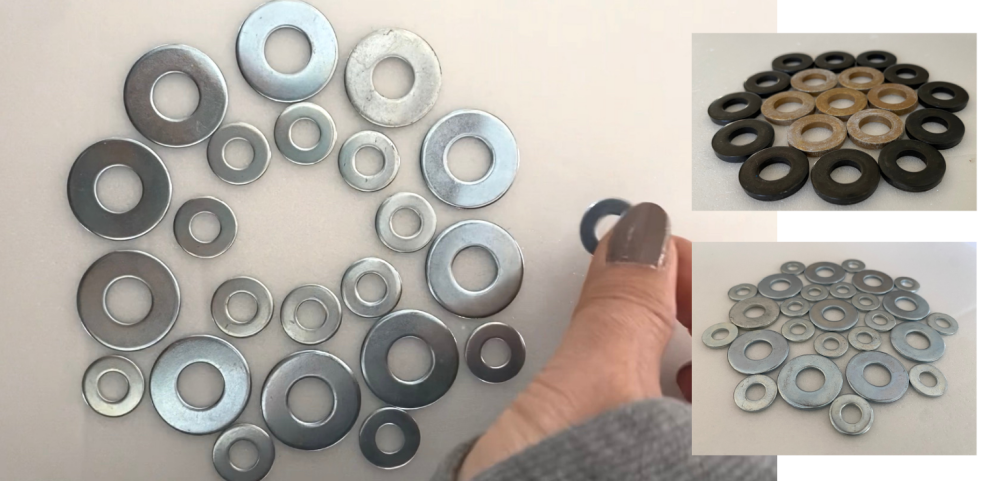 Layout out the pattern. You do not want it too big. Gauge the size by placing a glass on your finished layout. The washers don't necessarily need to touch since they all will be glued down on the foam to hold them in place.

Once you get the pattern worked out there are 2 ways you can go about gluing them down. You can mark the outside edge of the foam with a pencil. You can tear the whole design down (take a picture first) and start eyeing the spacing. We, however, found that to get them evenly spaced, it is easier to glue one by one with the design laid in place.
NOTE: We used a hot glue gun and found that it was a bit too hot handling the small washers. A tube glue is highly recommended!

Let the glue dry for a bit, depending on the glue you use. Trim all around the edges. It is best if you have a small pair of scissors to get a tight trim around the curve the outside edges. This is where a thinner foam backing board will make the job a bit easier. The edges of the foam might show, try to trim as neatly as possible.