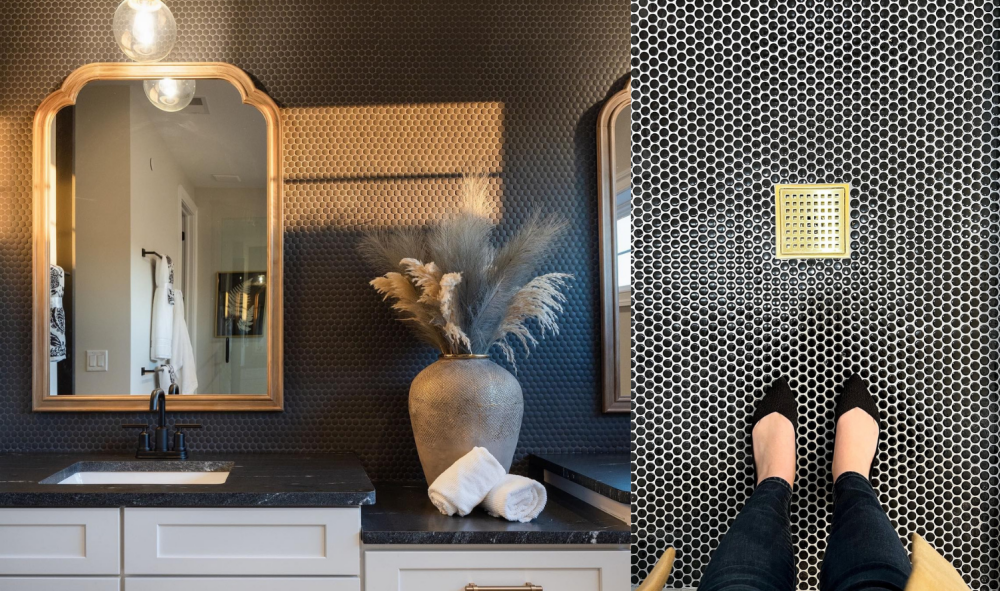 Souce: MS International
Meet Suzan, the designer from our Liberty store.

What she finds to be true is customers usually have a "dream" for their bathroom, kitchen, laundry room or office space but what they need is someone to guide them on what is out there and what will fit their budget.

With Suzan creativity and experience, she is able to help you navigate through some options and things to keep in mind when it comes to choosing the hard surface for your project.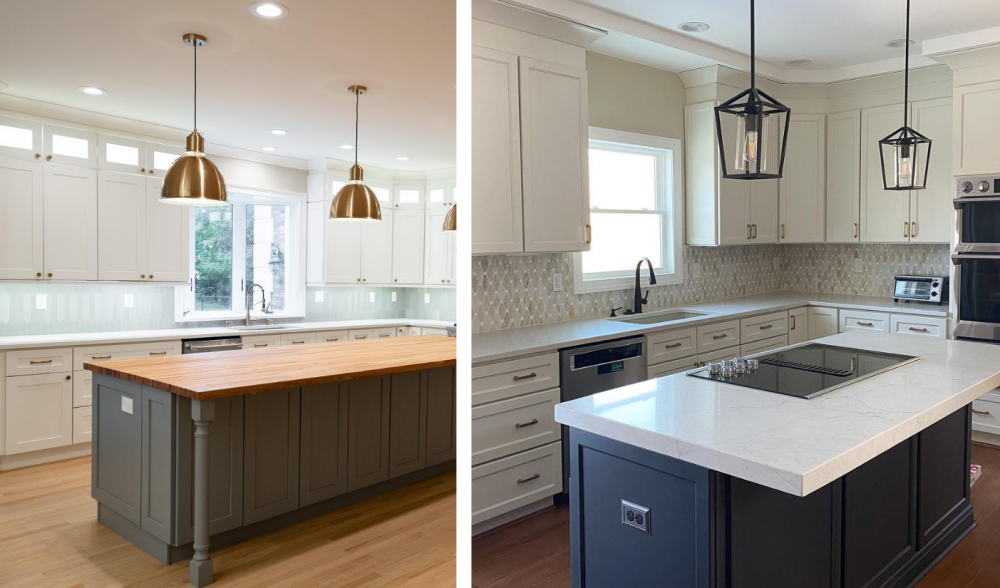 Souce: MSI International
The basic options available at most Sutherlands stores are
Laminate: They look like stone but note quite.

They come in different edges at reasonable prices.

Granite:

We have many in stock as well as special order.

At some locations, we can cut 2cm thick granite for your kitchen or bath.

Hardwood: We offer a self-installed hardwood perfect for your kitchen island and countertop.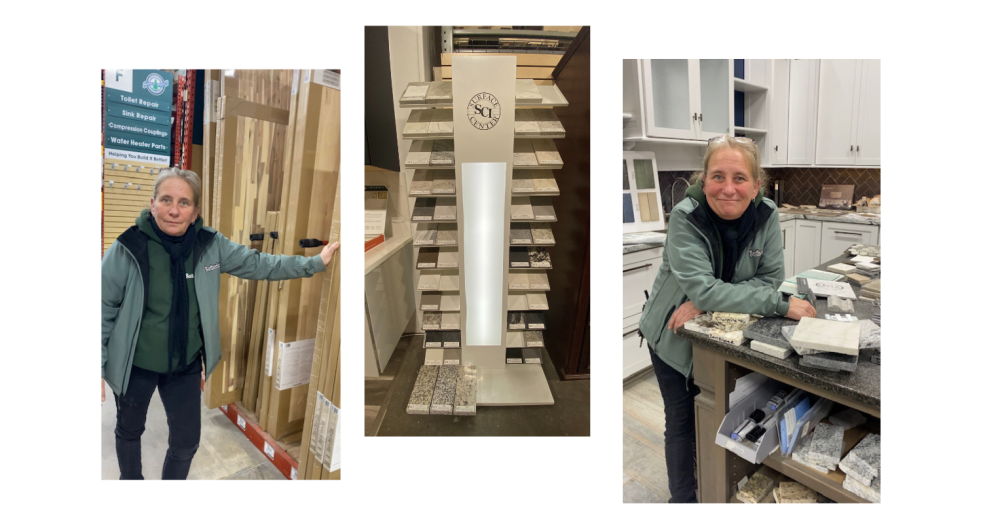 In-stock Wood VS. Granite

We have many granite slabs in varieties of colors in stock. We also offer cutting and polishing at some locations. Granite is a low maintenance option. You only have to seal it once a year.

Hardwood tops we carry are for the self-install DIY homeowner. We do not offer cutting in house. This hardwood option is very scratch resistant, simply use soap and water to clean up. It needs regular TLC, routinely apply oil to keep the surface refreshed.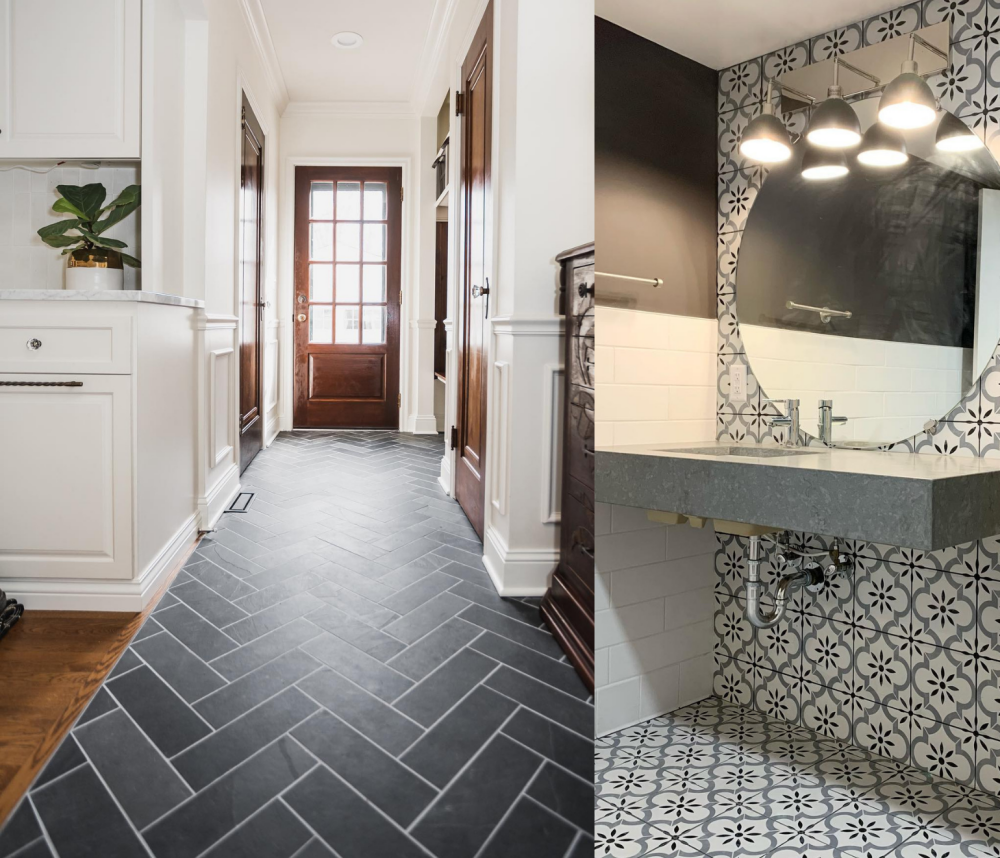 Souce: MSI International
With so many options of tiles and accents available, how can you choose?

This is when you need to know your style.

Are you wanting "classic",

"art and craft" look, "vintage", "mid modern", or "ultra modern"?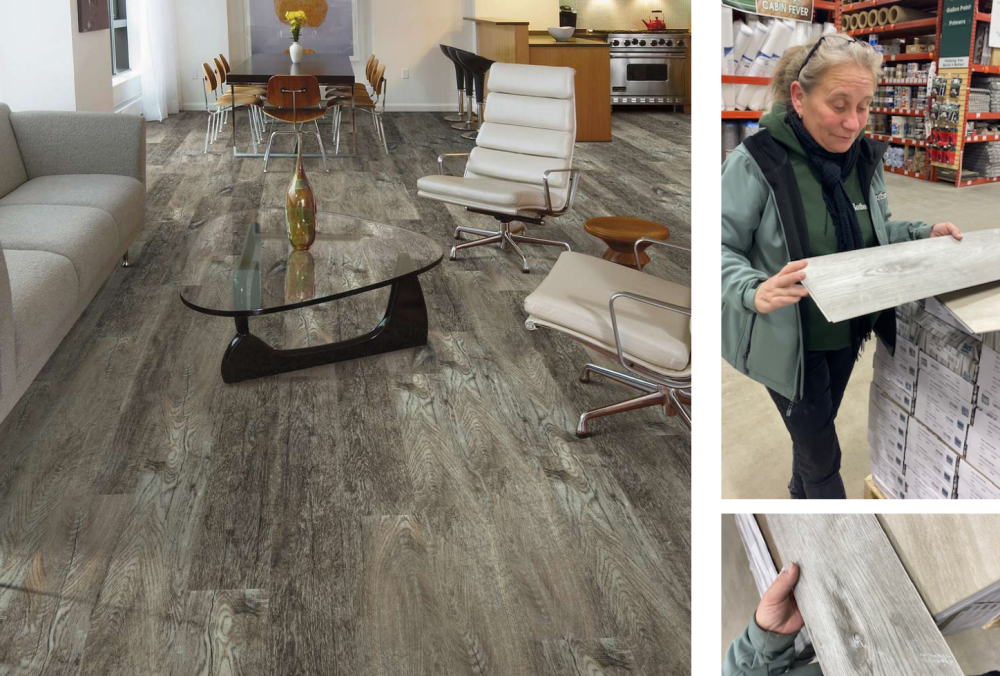 Souce: Shaw Floor
Luxury Vinyl flooring is our top seller and still hot in the market for many good reasons; it can stand up to a lot of abuse, high heels, cleats, dog claws (and their accidents) with no problem. Say you have a flood in your basement, this floor can sit in water. All you have to do is pull up the planks, let the sub floor dry and put them back with the easy-click lock installation. Super easy to install. You can find them in wood plank or even 12x24 tiles. We can certainly show you what is out there in the market.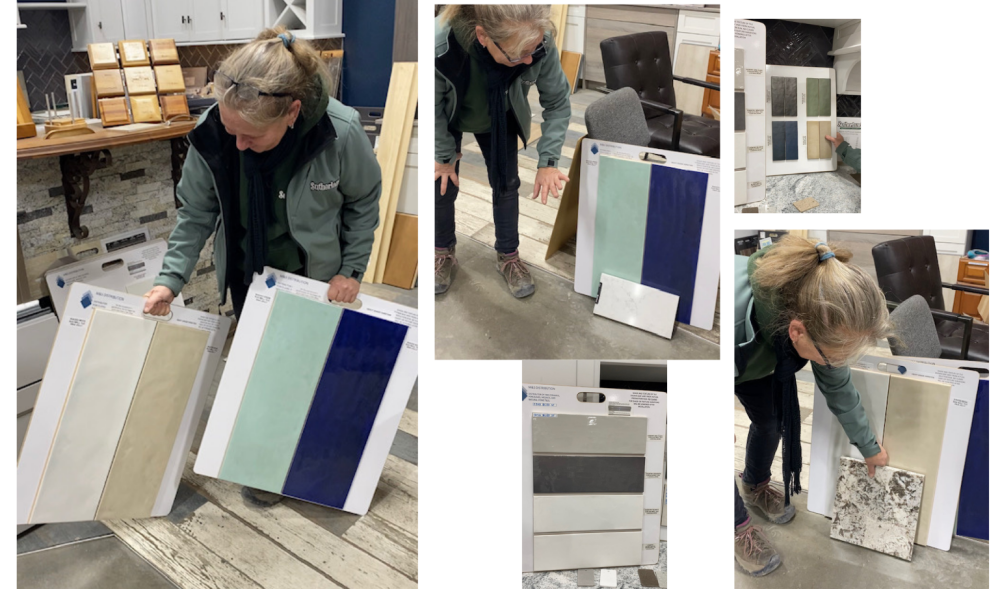 We caught Suzan checking out the new arrival of oversized big subway tiles. So, the big vs the small, what to choose? We asked what her vision is for the bigger tiles. "They are perfect for backsplash where you want a seamless look like a solid surface. "When mixing patterns, you need to decide what will be the star of the show; a super crazy and fun countertop pattern will need a neutral background and vice versa.
The Myth of A Small Room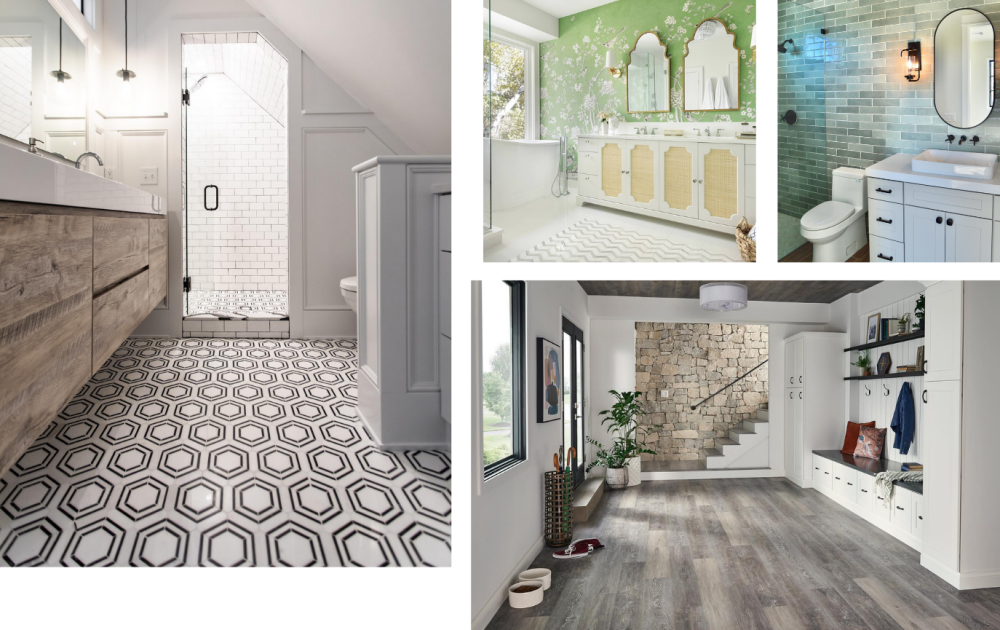 Souce: MSI International
Let's say you have a small room. Wouldn't you think using small designs and all white would make everything look bigger? According to Suzan, you want an "expansive" design. Use tiles that draw lines out and away. You want some contrast such as dark or accent wall and light color cabinets. You want to create a contrast for your eyes to pick up individual pieces which make things look brighter and better. You can either do small or big tiles for your floor. If you use larger tiles, she recommends using matching grount colors.
Last notes from Suzan

"If you want to experience something out of the ordinary, and not a typical big box store, we have it all here at Sutherlands, family-owned since 1917."