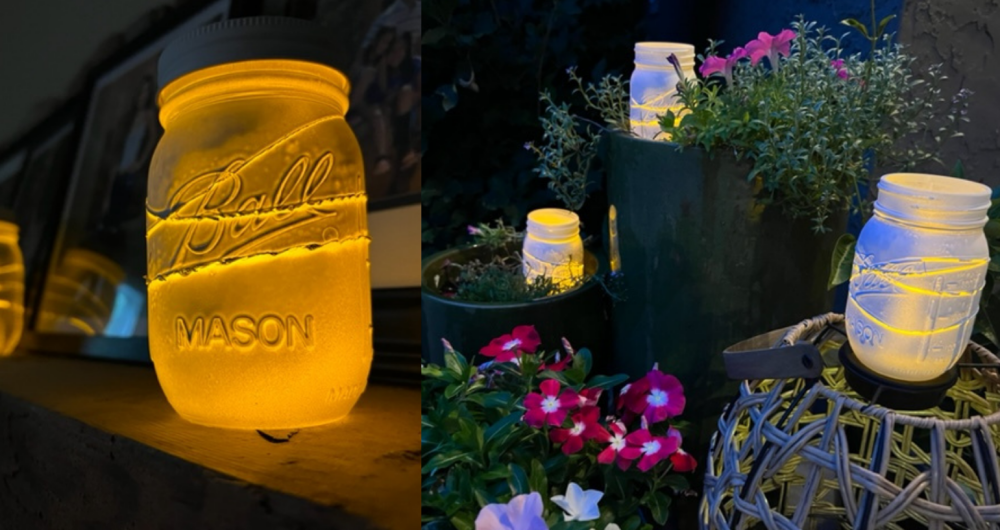 Mason jars have such a diverse multi-purpose use beyond canning! This DIY lighted jar is such an easy project, you have to try it.

You can use any size mason jars available at your local Sutherlands. Mix them up if you would like. We used 16 oz jars for our project.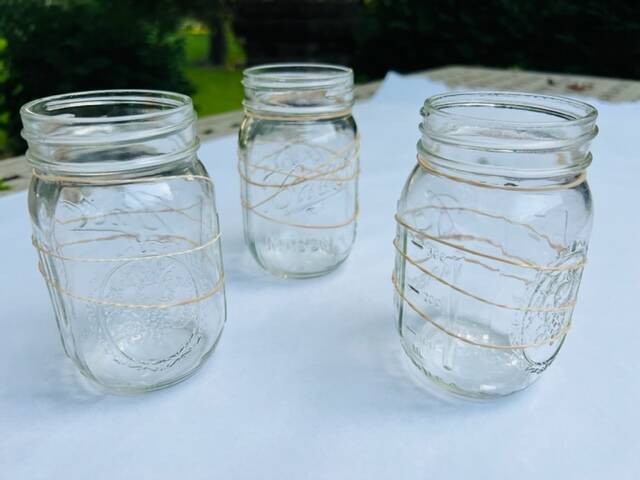 There are many sizes of rubber bands. We used thinner ones, but if you want more solid lines, we would recommend wider ones. You can even mix up different widths for creating more patterns. You can overlap them however you'd like.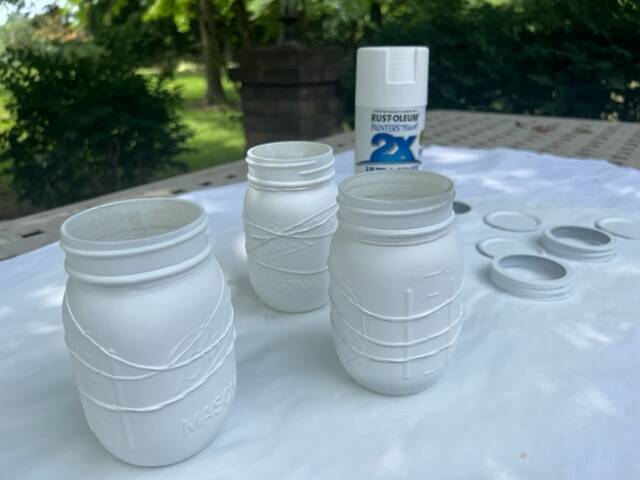 If you plan to place these outside, make sure to use outdoor spray paint. This is where the fun starts. Experiment with any color. We used a plain white for that white washed look.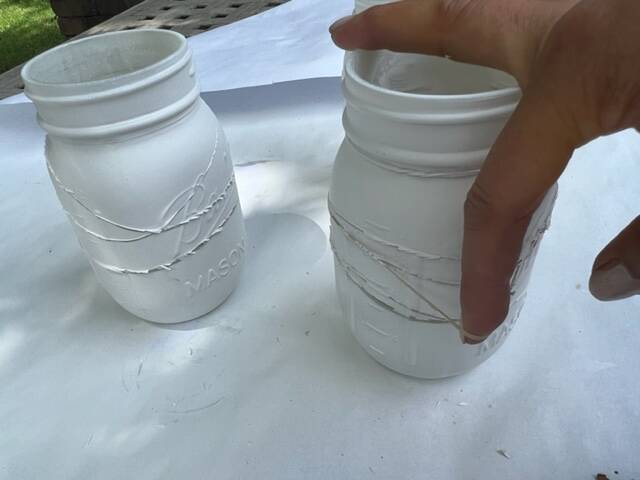 Spray thoroughly and let dry. Remove rubber bands carefully.
TIPS: if you choose to use the thinner rubber bands, you will only need to spray paint one coat.

The paint might get too thick around the band.

They might not create a smooth line (arrowed).

If a second coat is required, avoid spraying along the bands.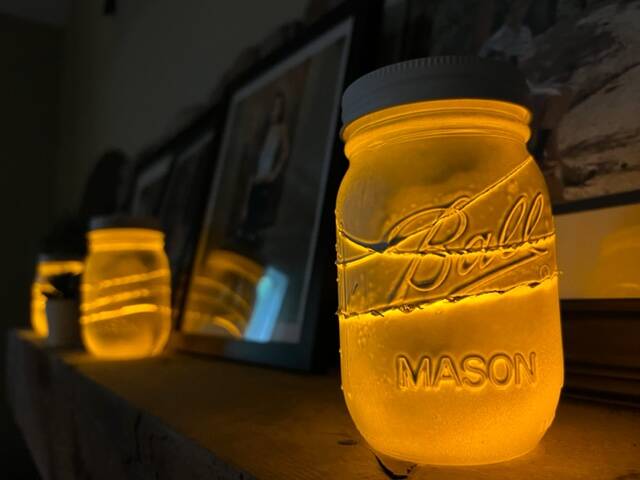 You can use any lighted candles or tea lights for the final illumination. Note that if you leave the lid open, you will get a more glowing effect as well.

Such an easy project with a little twist. Place them any where in your garden, stair steps, mantle and in any room! Have fun creating. Shop Sutherlands.com for more sizes of mason jars.