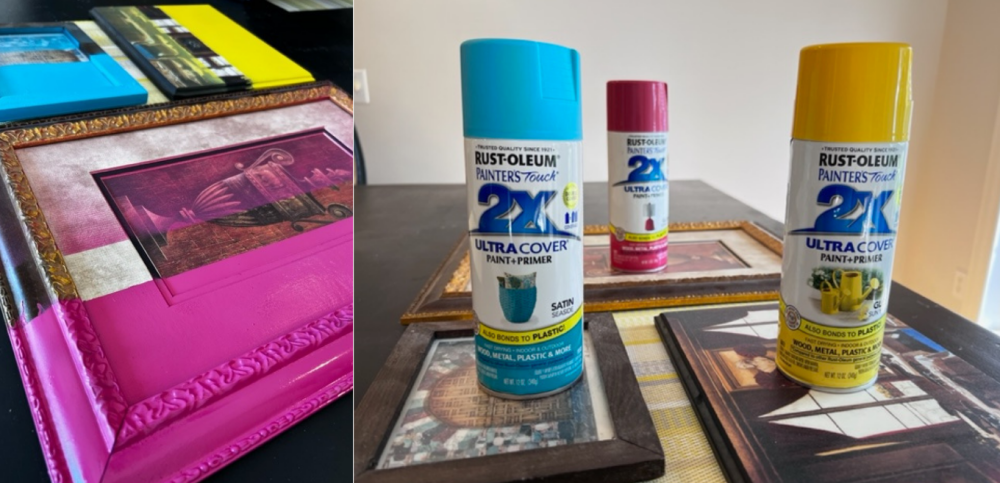 You might say "out with the old" but today let's bring the "olds" in and give them a make-over! Modern, contemporary art style has gained popularity. If you feel like up-styling your home decor, but do not want the expense of buying everything new, you can give this a try.
This bold color block art is a new trend. It is an easy way to "modernize" those older paintings you might have laying around. You can bargain-buy wall art from the dollar or thrift stores or at a garage sale.
All you need for this project is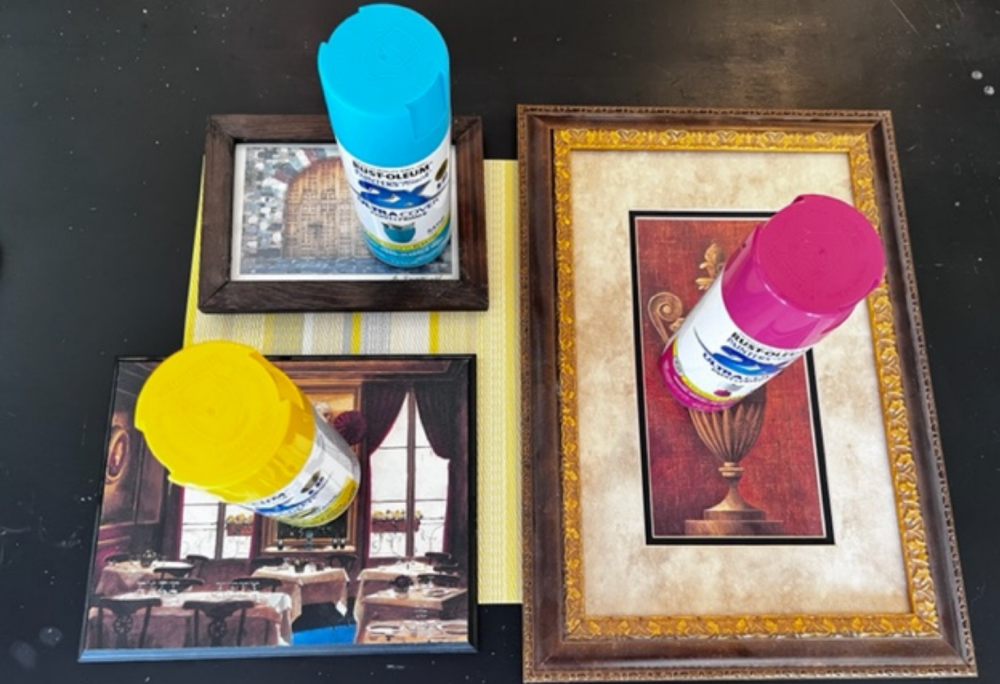 The important part is to find the right mix of pictures and the color scheme to pull this look off. We picked photos that have a brown/beige tone. Next, pick the right color combo. We are going for the WOW factor here with the hot pink, blue and yellow. Think back to the 80's. Those hot color combos are what you would want to mix and match. You could also do more neutral tone or 1 color schemes with different shades of the same color.
You can also do color dip with gallon paint but we are making it fast and easy with spray paint.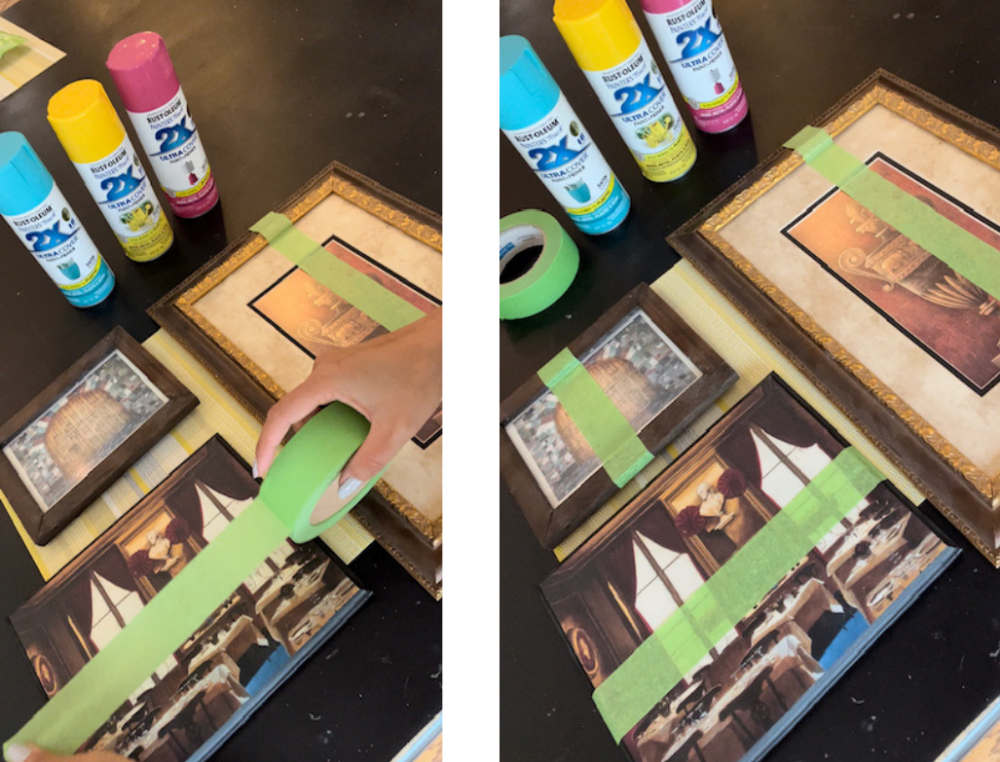 Taping off is another crucial part of the process. You need to make sure it lays tighty so paint won't seep through any opening especially around the moulding. You want a sharp clean line.
Also you need to decide how the final look will be and how you want to offset the bold paint against the original painting. One good thing is there is no right or wrong way. It's Art right!
If you want the bold color to be prominent, then give it a good space. We are going for the gradient look so we won't totally cover the clean side of the painting but you certainly can.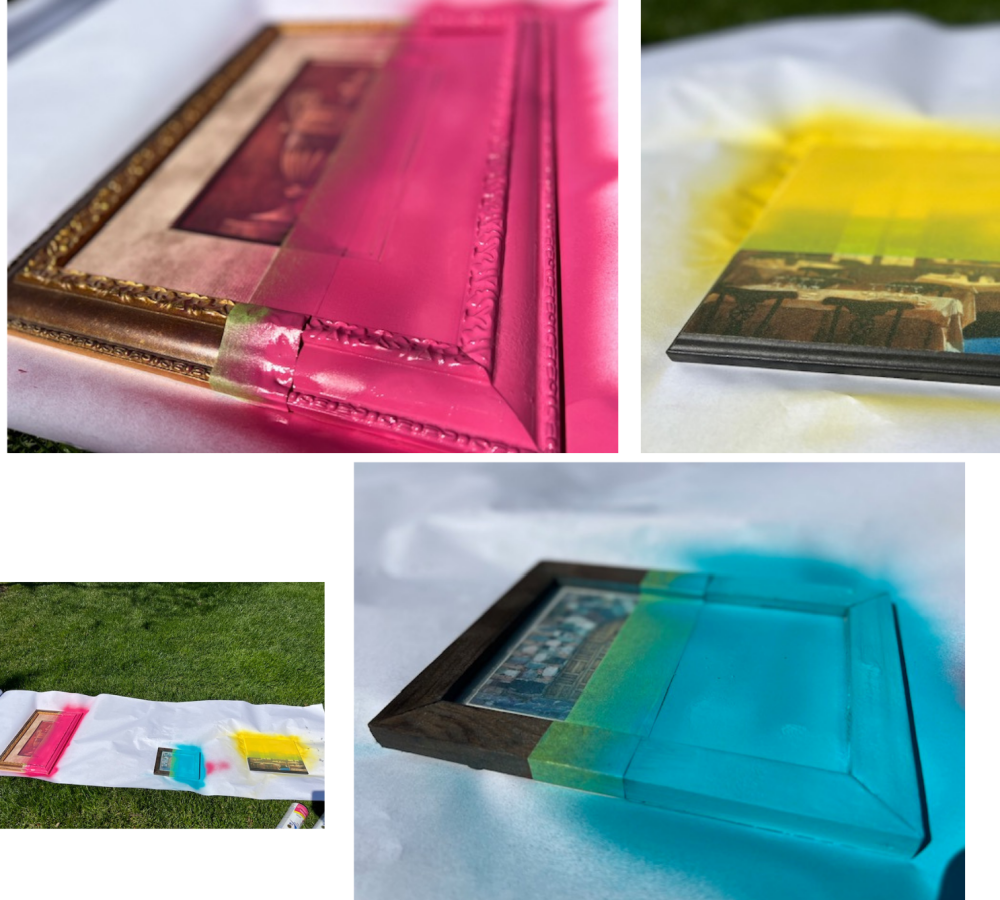 To get good coverage, you will want to do a few coats to cover the old pictures. As we let it dry, we lifted them off the paper and laid a piece of rock underneath so the spray wouldn't stick to the paper. To create a gradient look, some of the spray went lightly over the other side of the painting. As mentioned earlier, if you don't want a gradient look on that side, be sure to wrap it tightly with a big piece paper or plastic.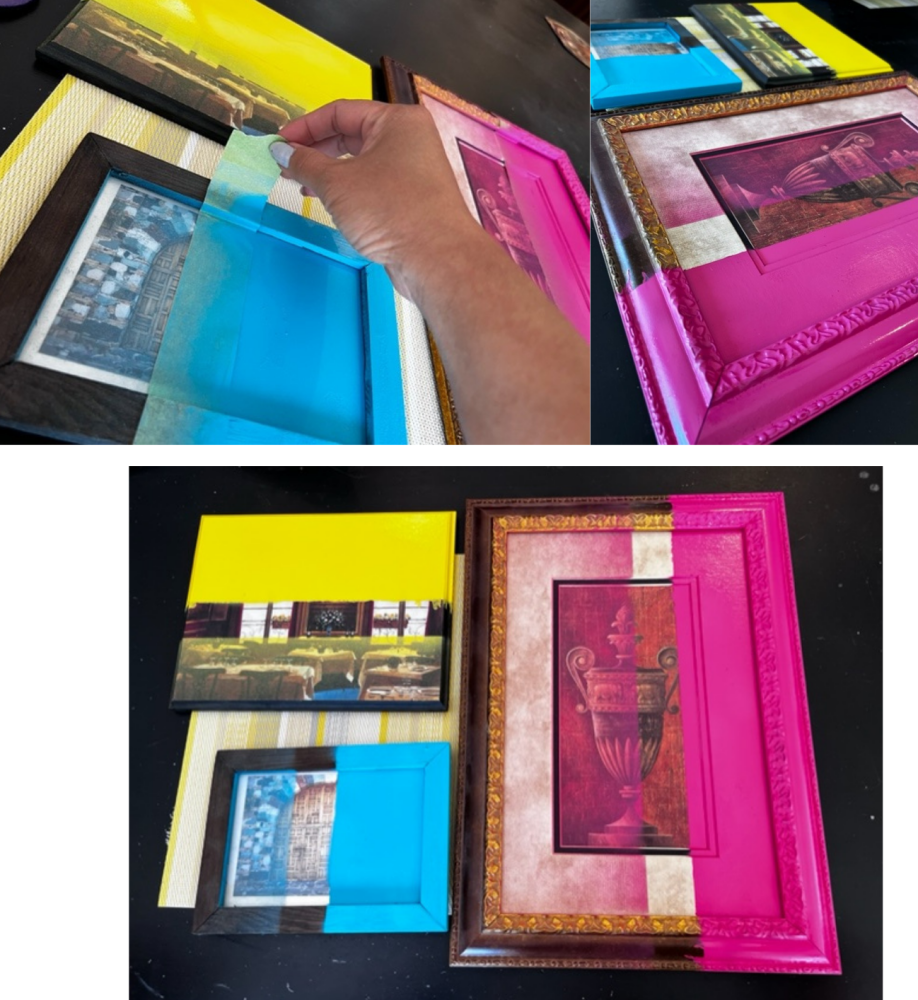 Once the paint is dry, lift the tape off gently. There you have it . Talk about a conversation art piece right in your home created by YOU, Picasso!