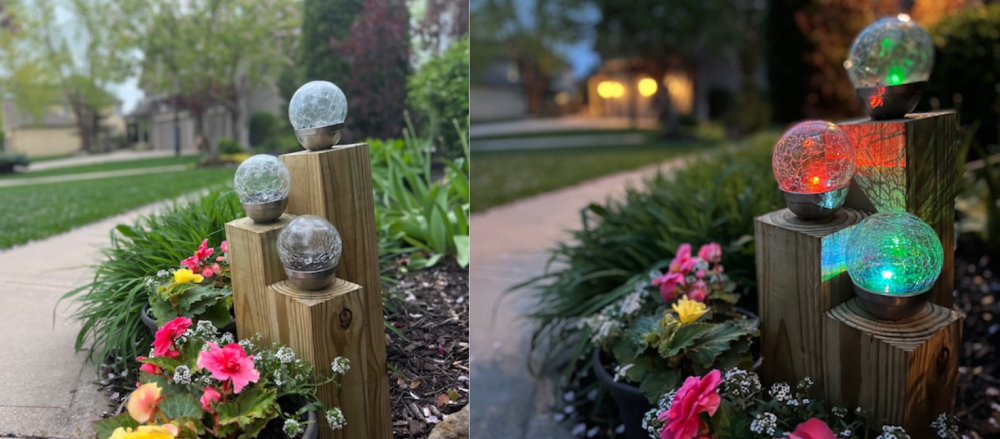 We are taking the stake solar pathway lights to a new height! Let's make Solar Light Posts. This idea was sparked by an attempt to savage solar path light with broken spikes. What a great idea. We love the idea and decided to apply it to a new path light set.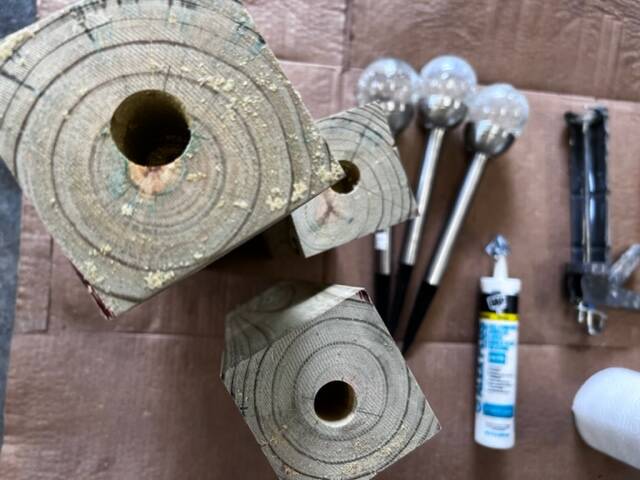 Material you will need: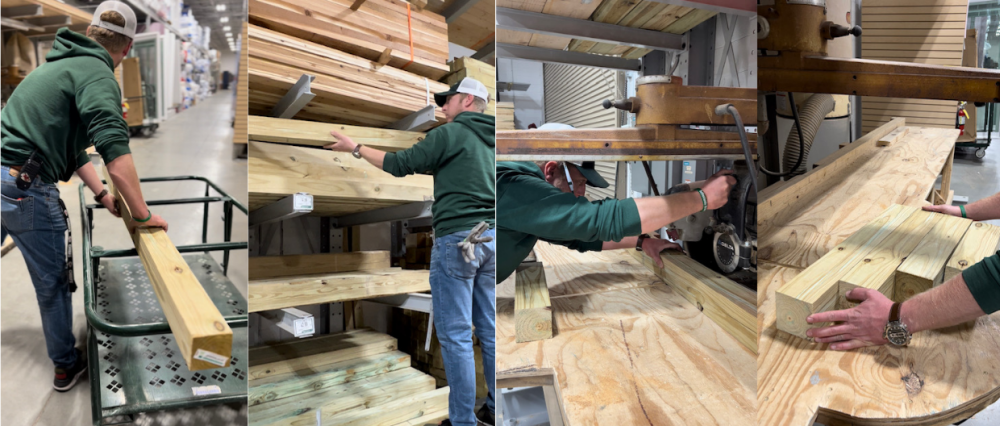 We grabbed this 4x4 treated lumber at Sutherlands. Instead of you having to haul the whole piece home, Sutherlands is happy to cut them to size for you. So make sure you have your desired height ready!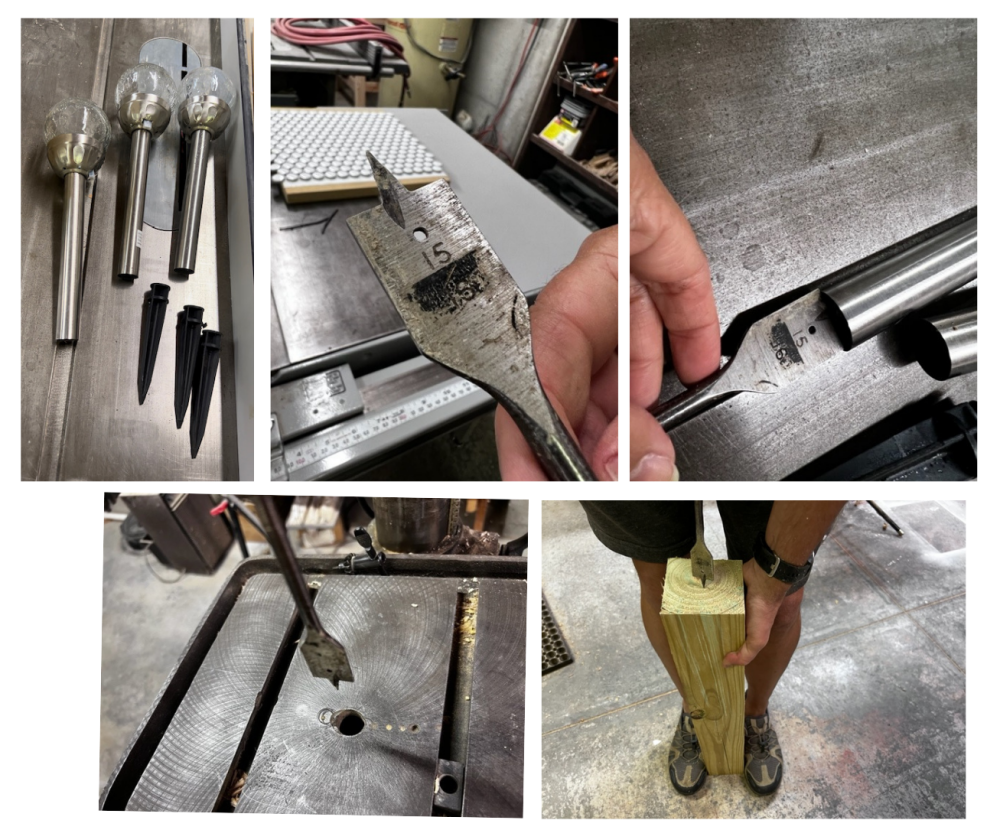 First step is to bore holes at both ends for the path light and the stakes to go in. Measure the diameter of the light against the boring bit to determine the size. We recommend drilling them with a drill press. It will be more precise and make a clean cut. However, a hand drill will work too by keeping lumber secure between your feet to keep it steady.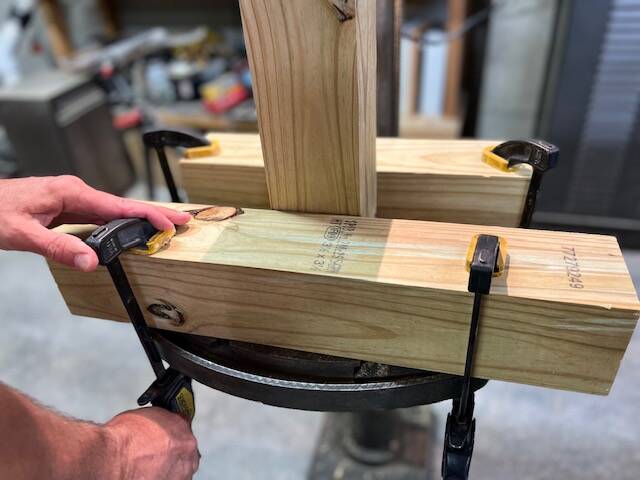 Before drilling on a drill press, it' s best to secure the wood in place since it will shake quite a bit.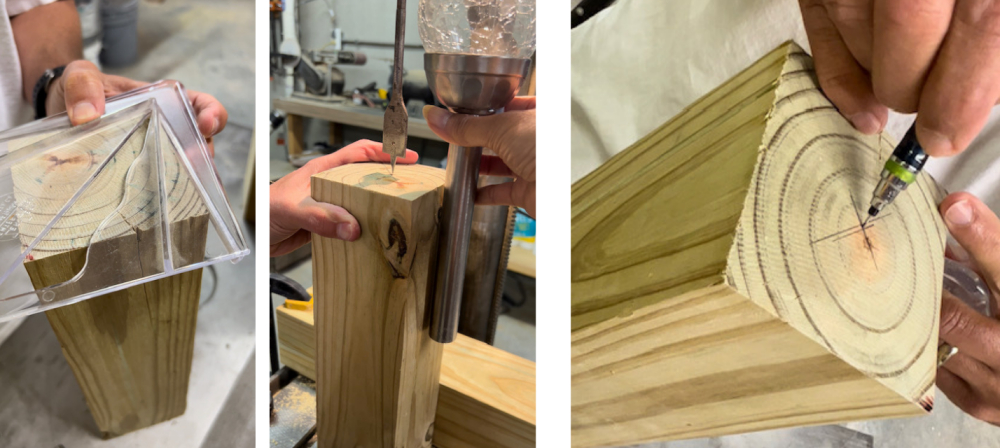 Find the center by measuring from all sides. Lumber might not be a perfect square. The sweet spot is right in between as pictured. Judge how far you want the light to stick up. A boring bit can only go so deep. You could cut the light stem to desired height with metal cutter or drill as deep as you can and see how far you can go.

We will do this in 2 ways; with light stem on and off. The depth of the spike end will be more shallow.

Depending on the lumber you purchase, using oil or stain will help extend the wear and tear of the wood. We used treated lumber and applied a light coat of Linseed Oil.

Assemble the 3 pieces together with outdoor caulk and let dry. You could also add extra nails to secure all 3 piece together. We recommend adding a little caulk before inserting the stakes and lights onto the posts.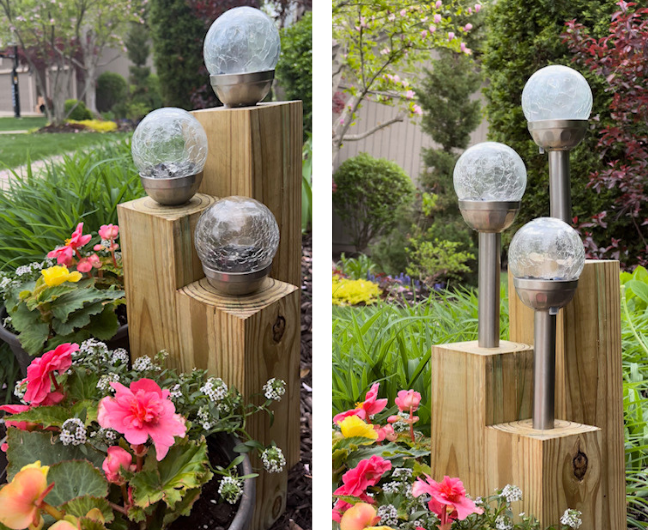 As mentioned earlier, you can easily remove the stem entirely and use just the finials. We kept the stem as it is on the second picture and drilled as deep as we could. They both look great!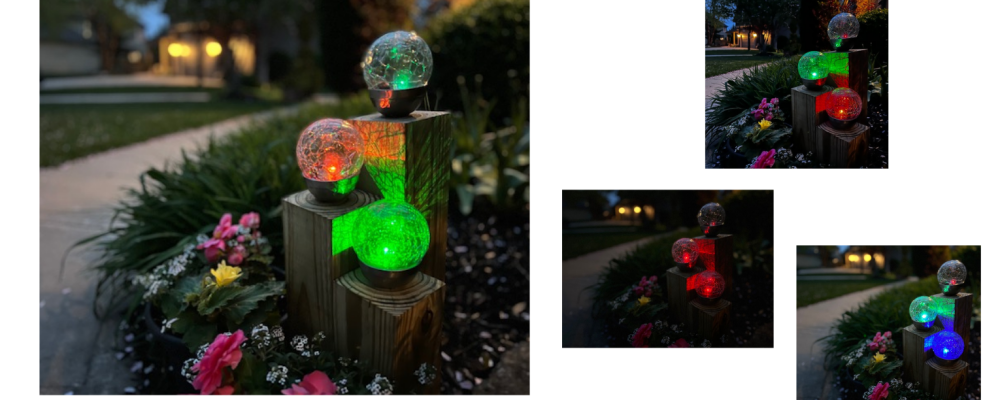 Sutherlands carries clear and light changing solar path light in different styles. They sure add night time fun to your garden.