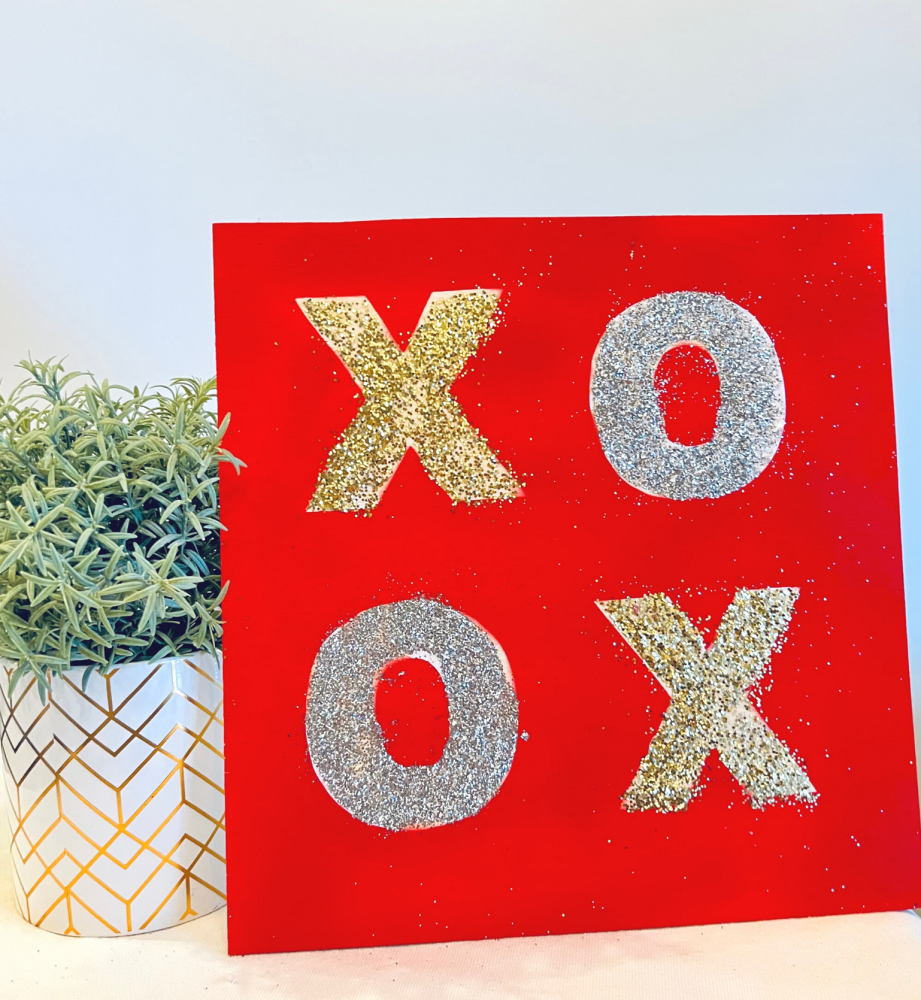 If you feel a little cabin fever and anxiously waiting for spring, we have a super easy diy to get you into the Love month in February.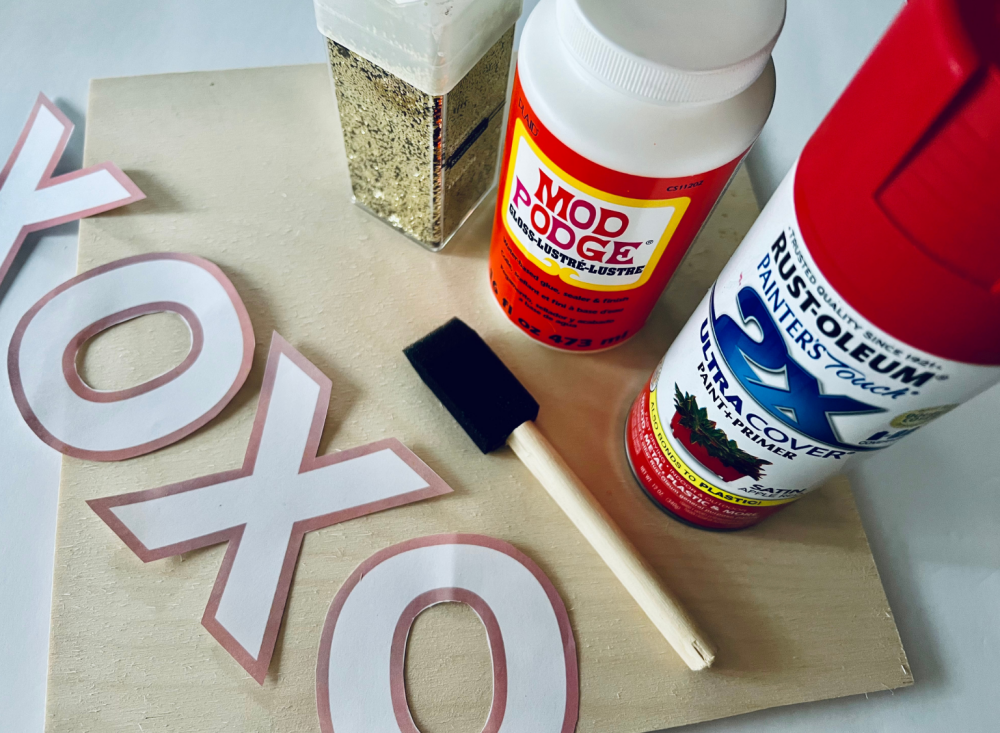 Things you will need:
Square piece of wood (ours is 11x11)

Mod Podge

Glitter of your choice (we show 1 but pick 2 colors for more fun)

2 pieces of letter size paper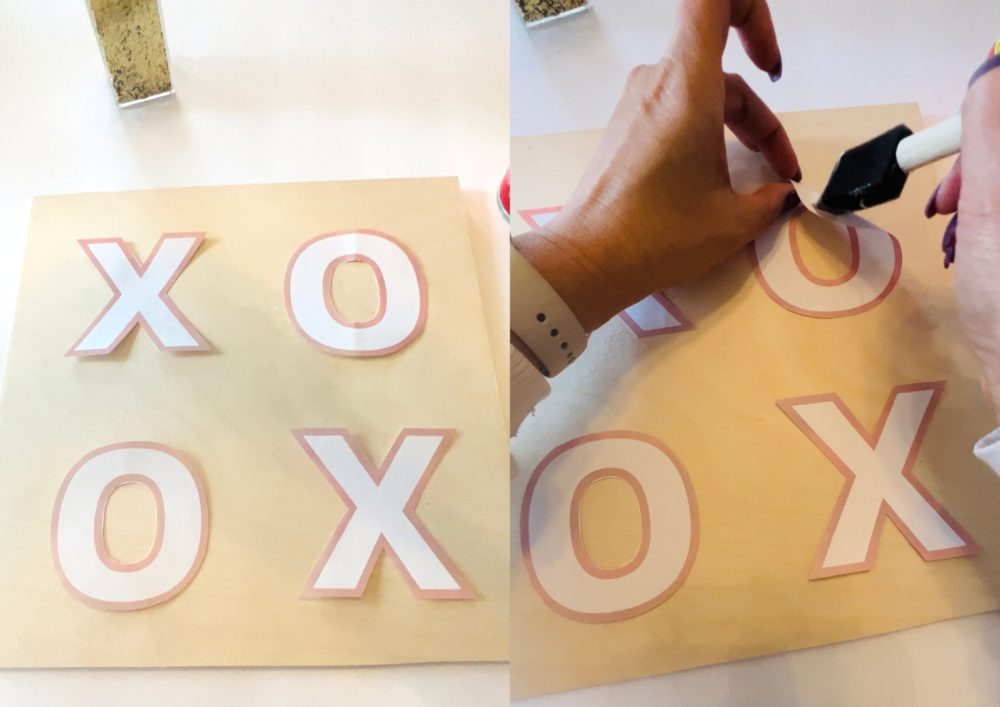 There are 2 ways to go about creating a stencil look. You can buy a premade big sheet with the letters already precut or you can print here to make a big letter.
Here is our trick. We decided to reverse the process. We cut out the letters we printed on a piece of paper. Glue and spray paint really quickly and remove the letters while wet. We only applied a light coat of mod podge, especially around the edges, not so much on the inside.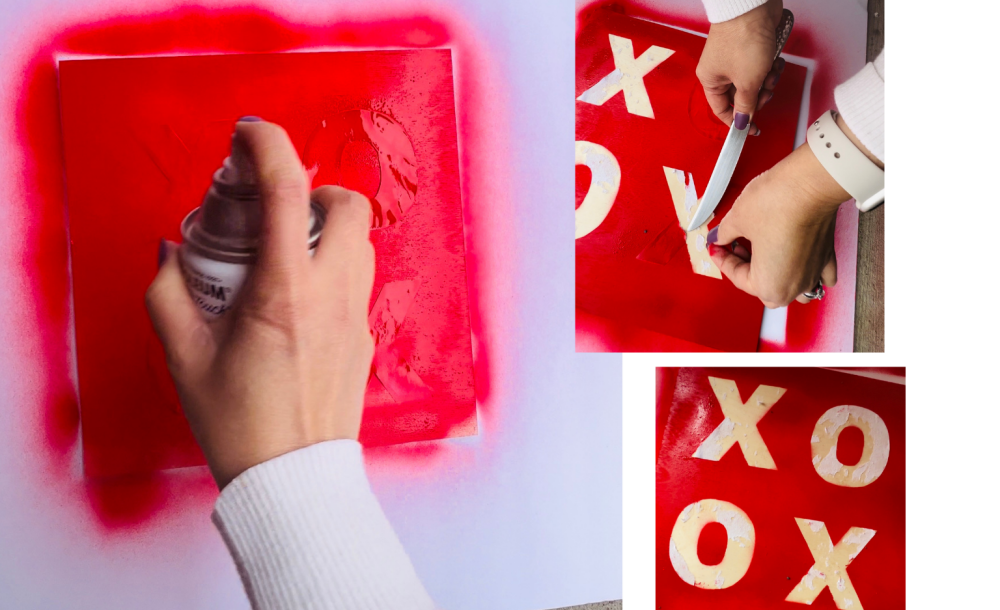 Once sprayed and while wet, slowly remove the letters. Don't worry about some paper that can't be removed since you will add glitter on top.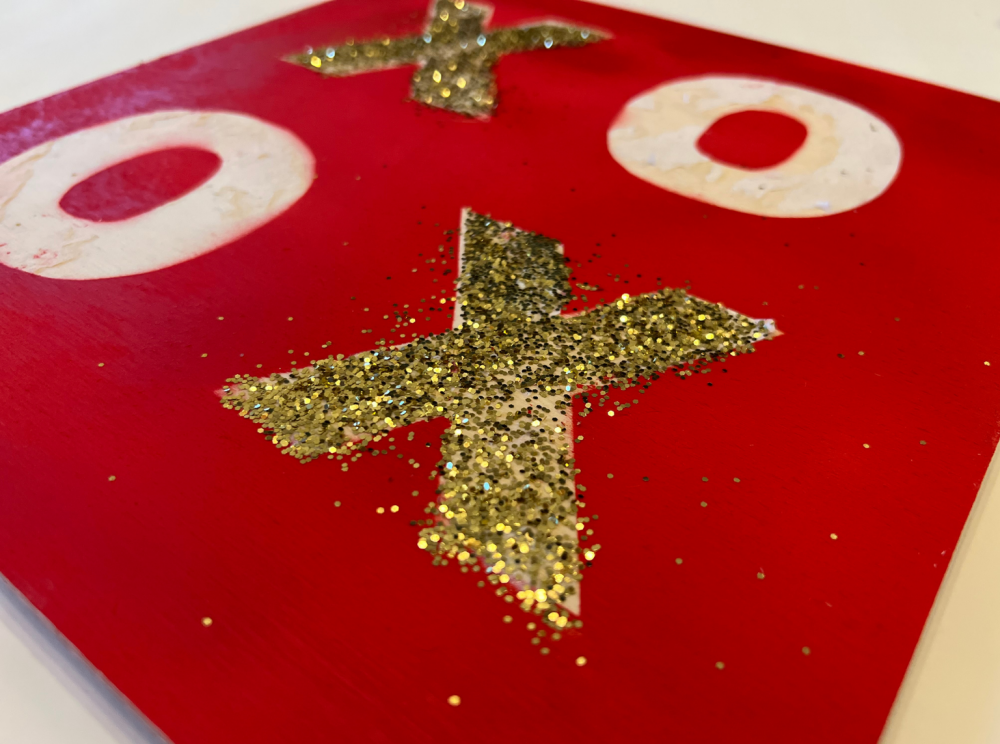 Once the paint dries, apply mod podge and sprinkle glitter then let dry. We decided to do a 2-tone color, so we did gold on the 2 x's.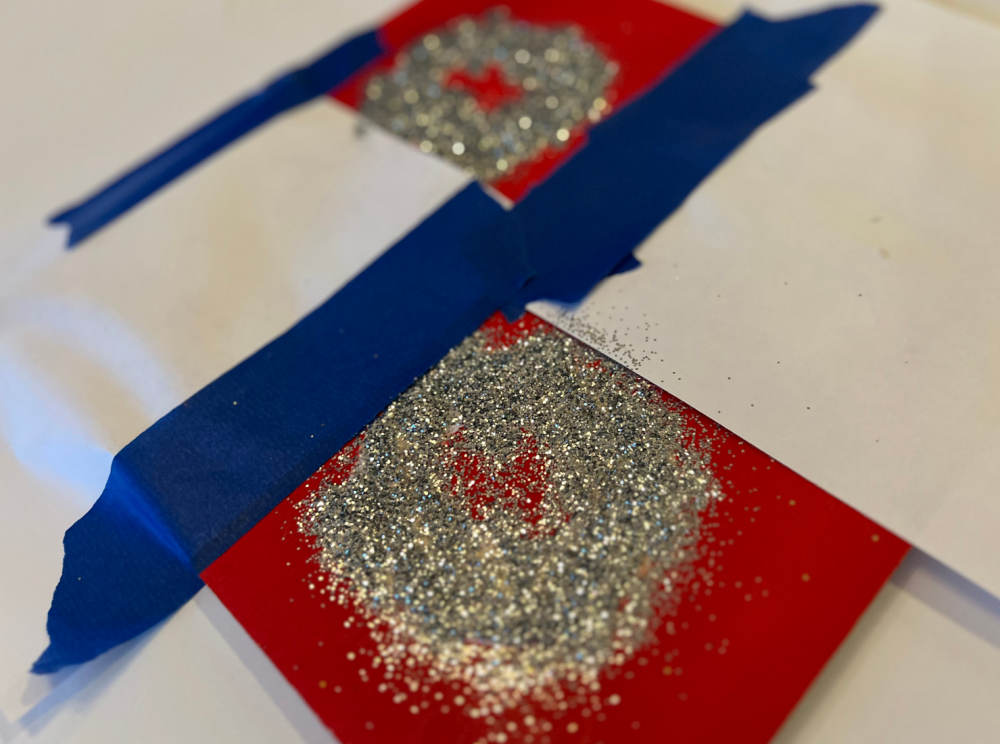 To avoid the two color mixing, we taped over the gold letters. Apply the glue and sprinkle the other color. Once dry, shake out the excess and use a little brush to clean the glitter off other areas.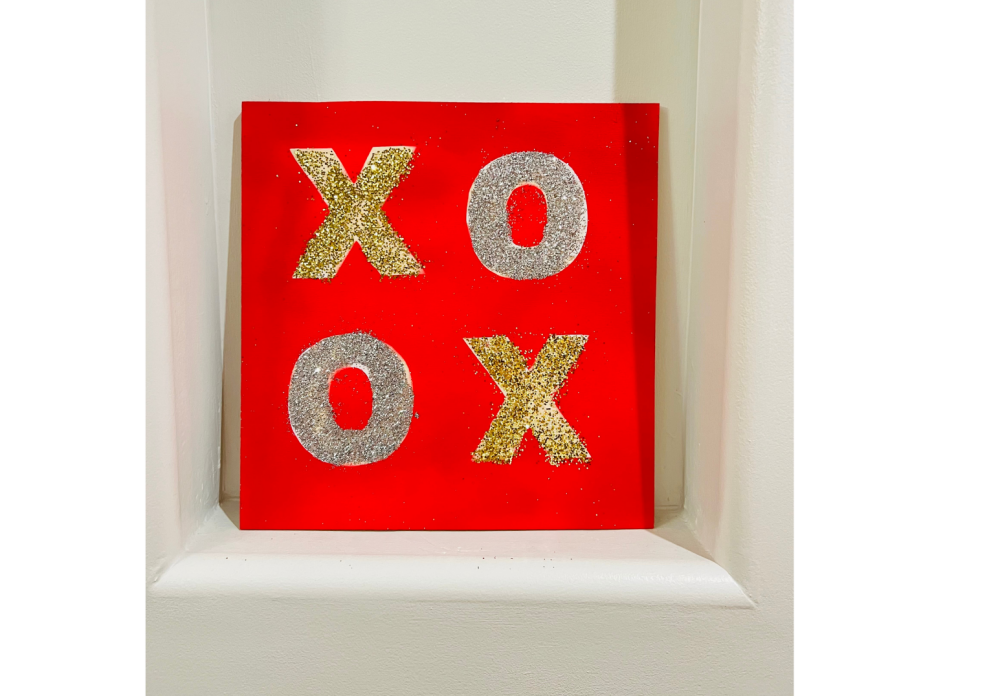 Don't you just LOVE it! You can prop it on a shelf, mantle or hang it on the wall. Fast and easy diy with just a piece of wood, spray paint and glitter.
XOXO from Sutherlands.