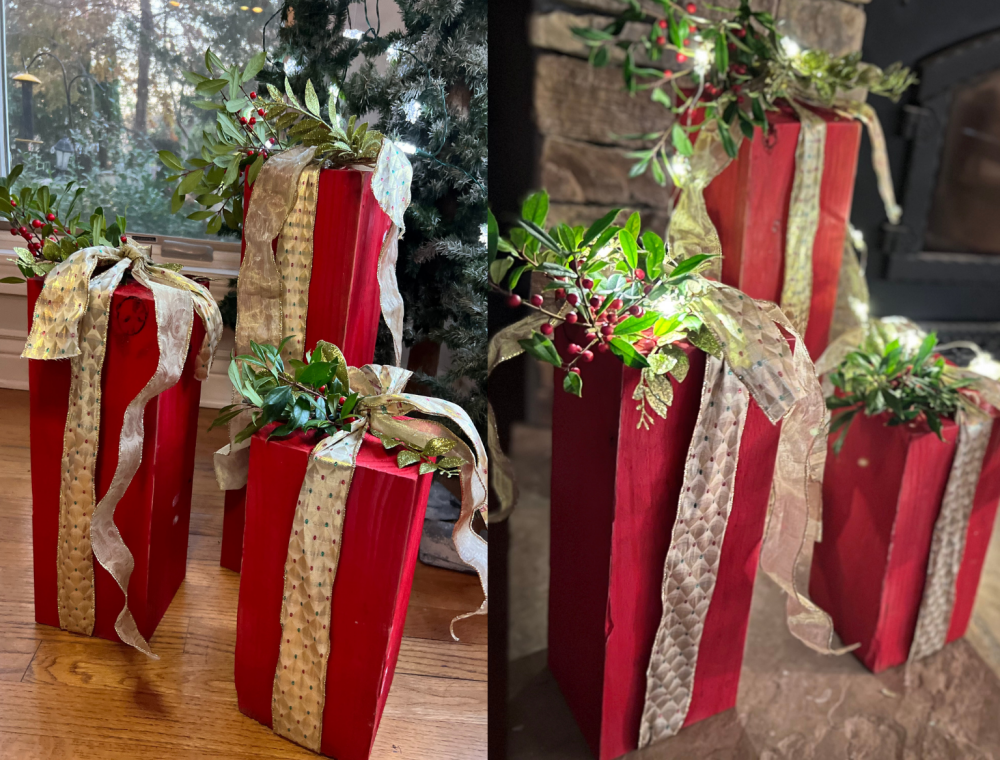 Looking at this, doesn't it get you into the holiday spirit? Holiday DIY starts now!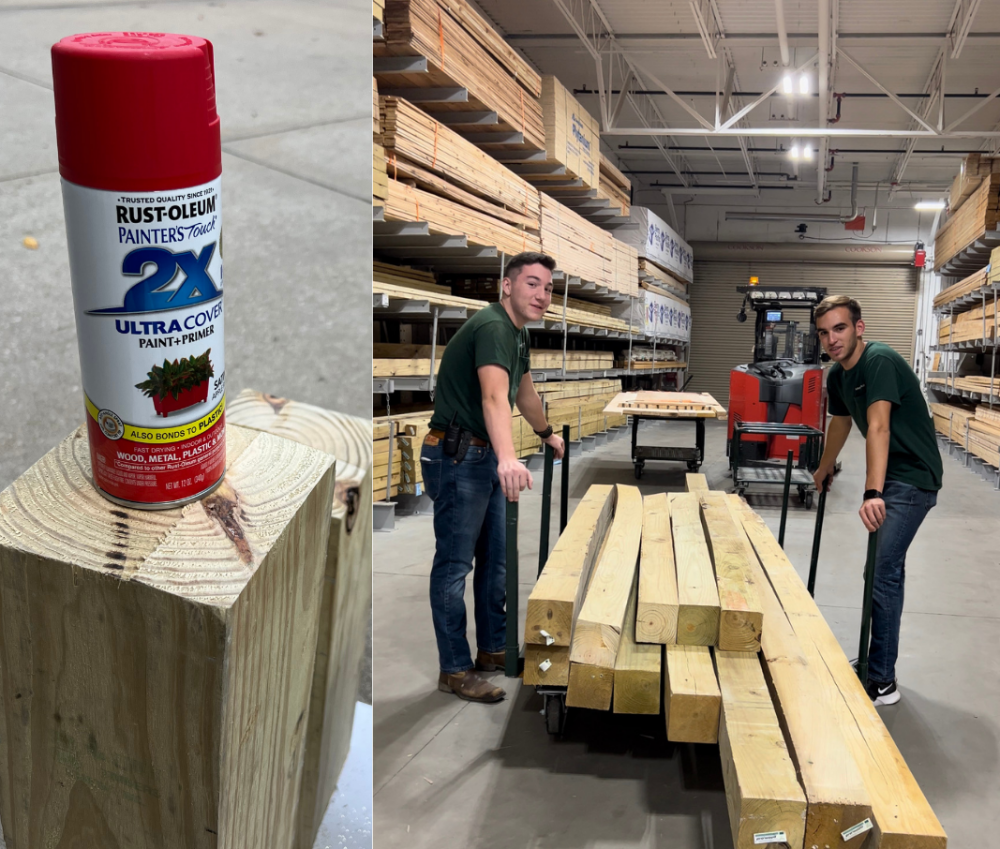 Material list: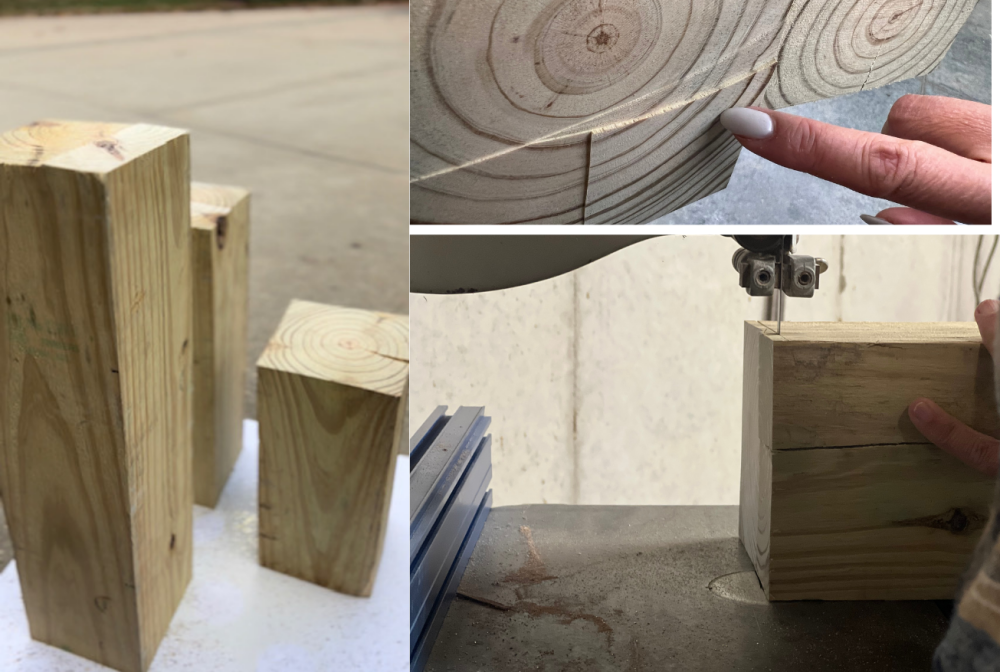 If you saw us in our previous blog, the Thanksgiving centerpiece, you would see how we made use of this 6x6-8' lumber. We saved the rest for this project.
Use a circular or a table saw to cut the lumber into 3 staggering sizes (we cut 12", 16" and 20"). With this thick piece of wood, if you can't get a smooth cut, go over it with a band saw, or sand paper.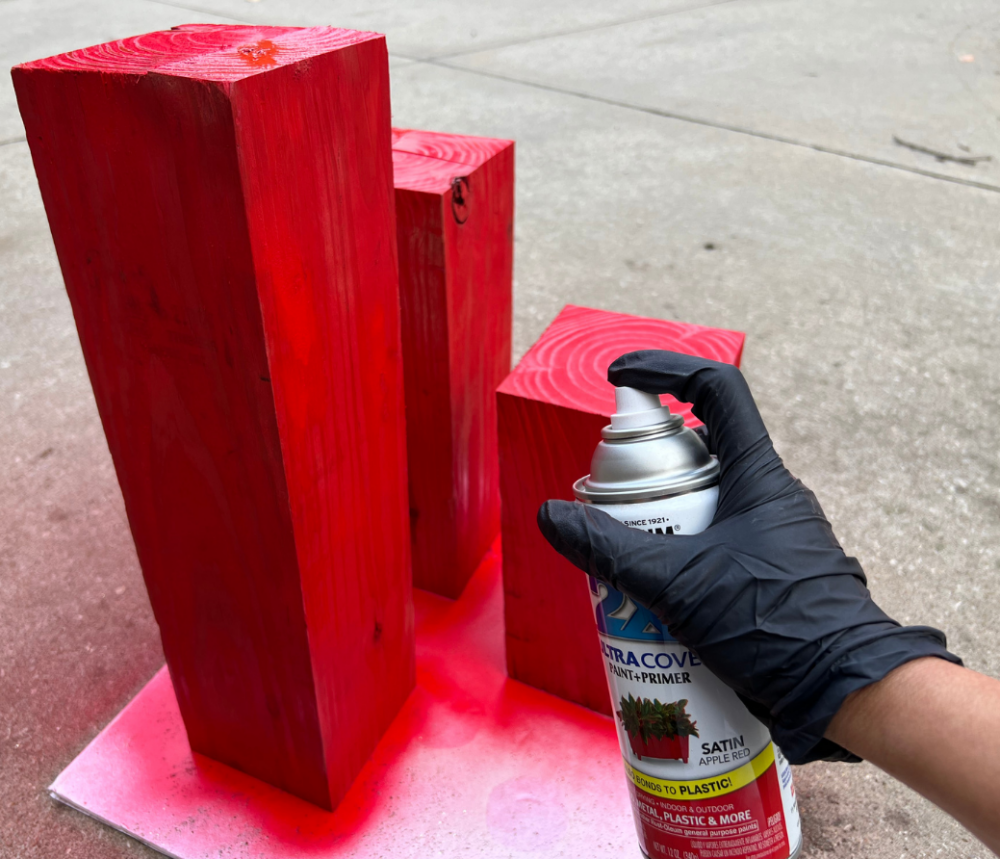 Spray thoroughly and let dry. You can choose any color option with these wood gift boxes. Make them all match or do assorted colors. With Sutherlands spray paint collection, options are endless!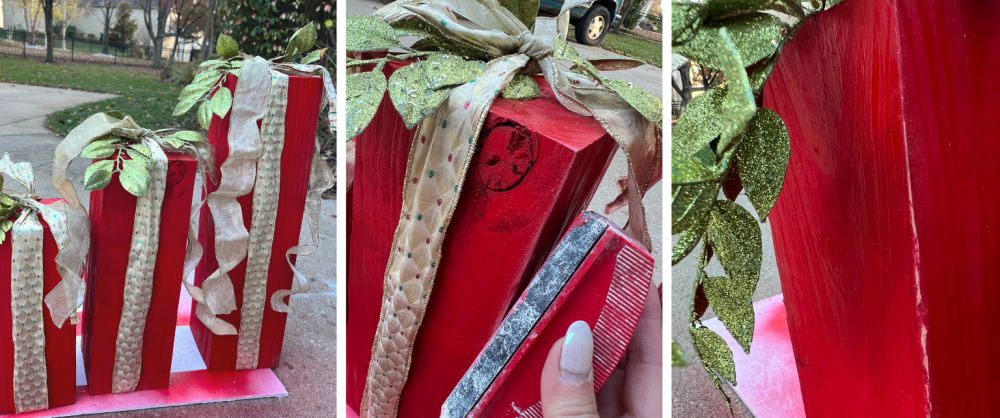 This next step is entirely up to your preference. You can leave it nice and bright. As we started decorating, we decided to rough it up a little to create more of a rustic look and let the wood texture show through.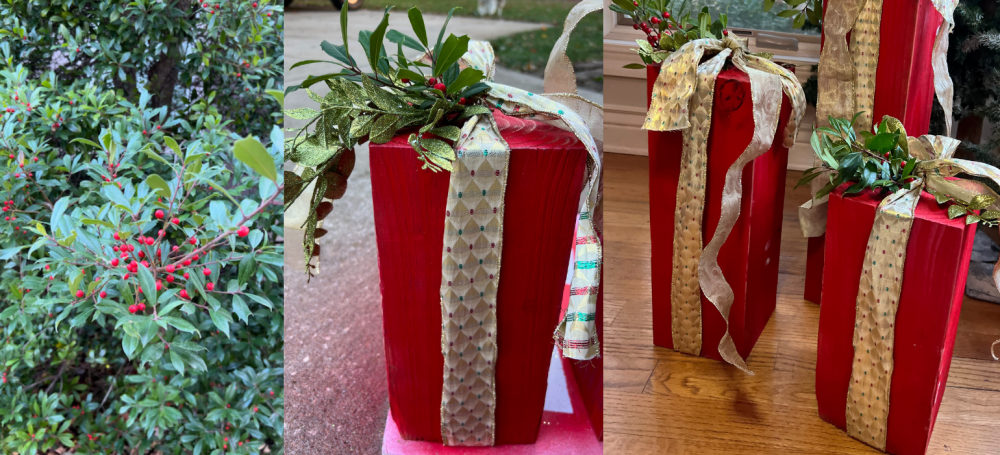 Let's have fun decorating. We combined artificial and real holly branches to make it look both bright and real. We particularly liked using large wired ribbons. They are more rigid and easier to shape.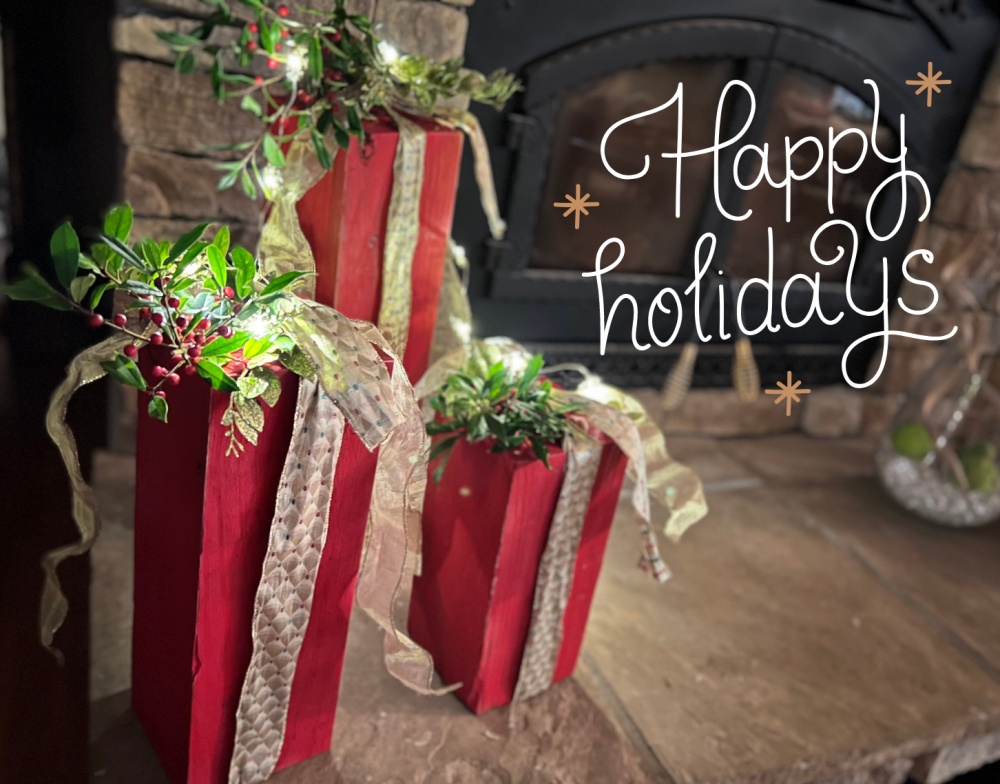 What an easy way to bring the holiday spirit into your home. The best part is you can always spray paint them a different color to change things up in years to come! How easy and versatile. Sutherlands wishes you Happy Holidays!