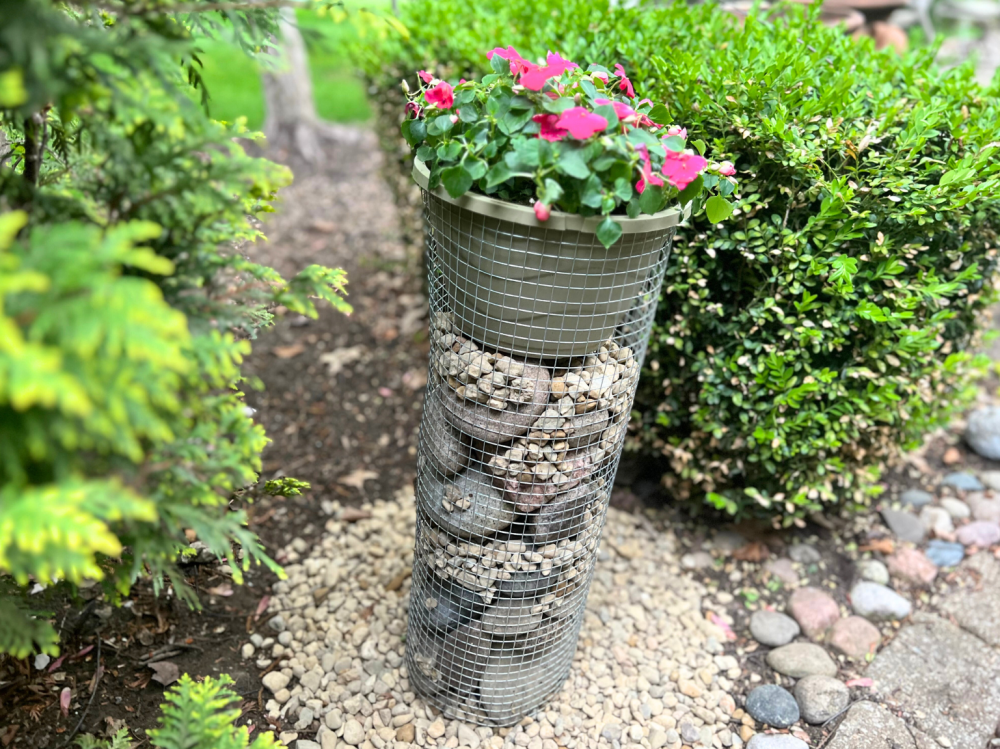 Allow us to introduce you to an unusual concept of hardscape, GABION plant stand.

It is a fun concept that can add a focal point to your garden.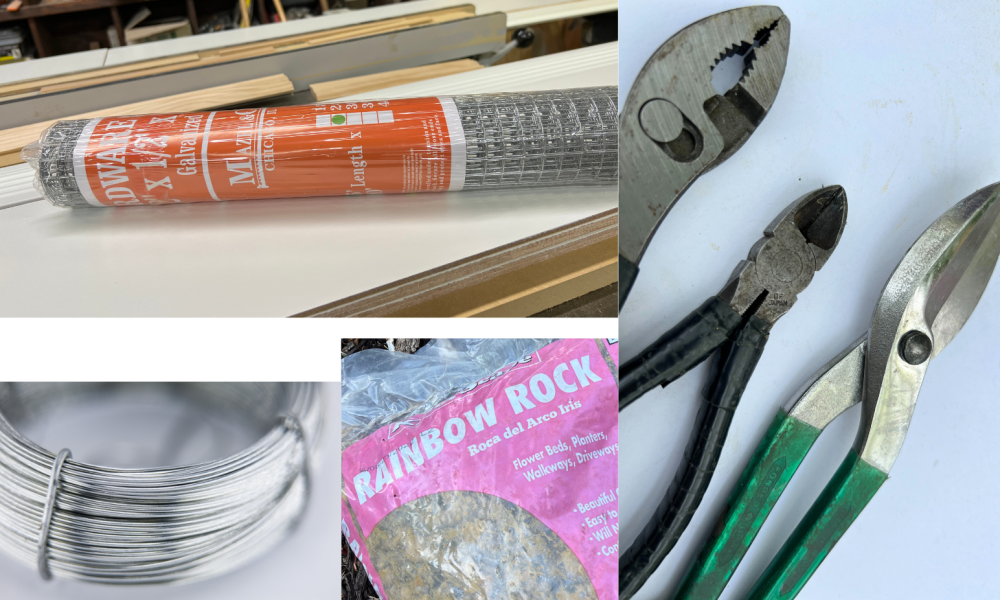 Things you will need:
Big rocks

Basket or plant pot (we used a 10" pot.)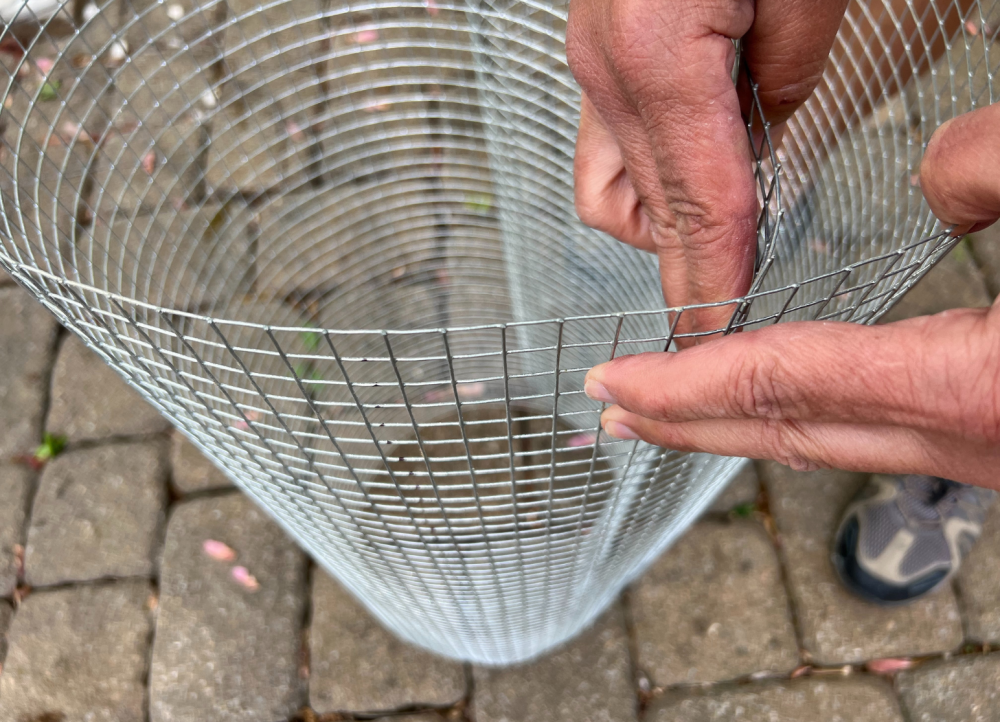 Determine first how big and what shape you want your plant stand to be. Ours is big enough for a 10" basket inserted at the top. There are many sizes of wire you can use. Be mindful of the wire spacing. You don't want it to be too fine where you won't see the rock pattern or too big that the rocks will slip out. Determine what size rocks you will use. We don't suggest you double up the wire. We did that at first to avoid cutting and found you loose the visual of the rocks as the dense mesh covered up the texture of the rock. Bottom line, one layer of wire is best.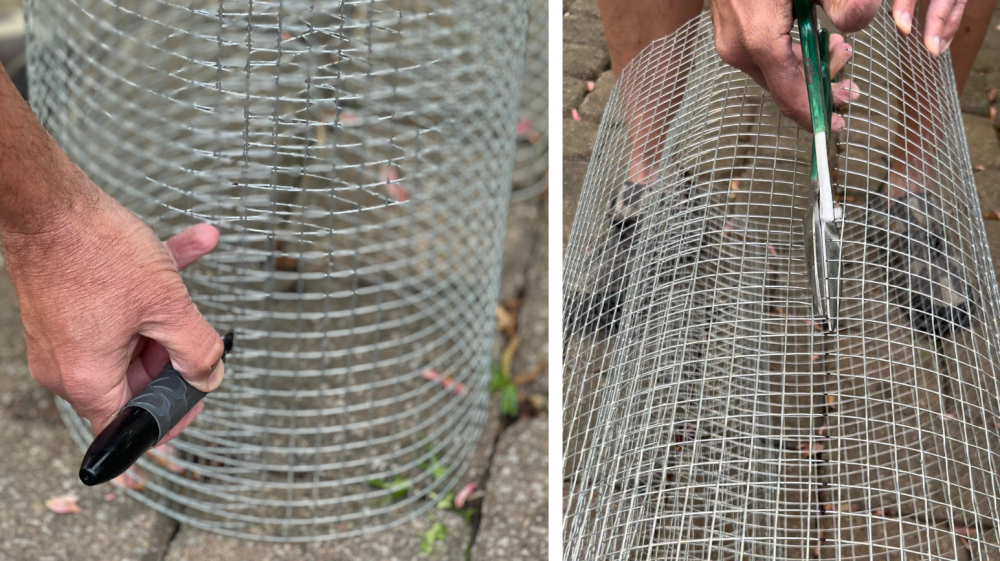 Mark along the line and start cutting.

Tie the opening together with small pieces of galvanized wire. We tied in 4 spots for this height. We recommend using pliers to tie the knots.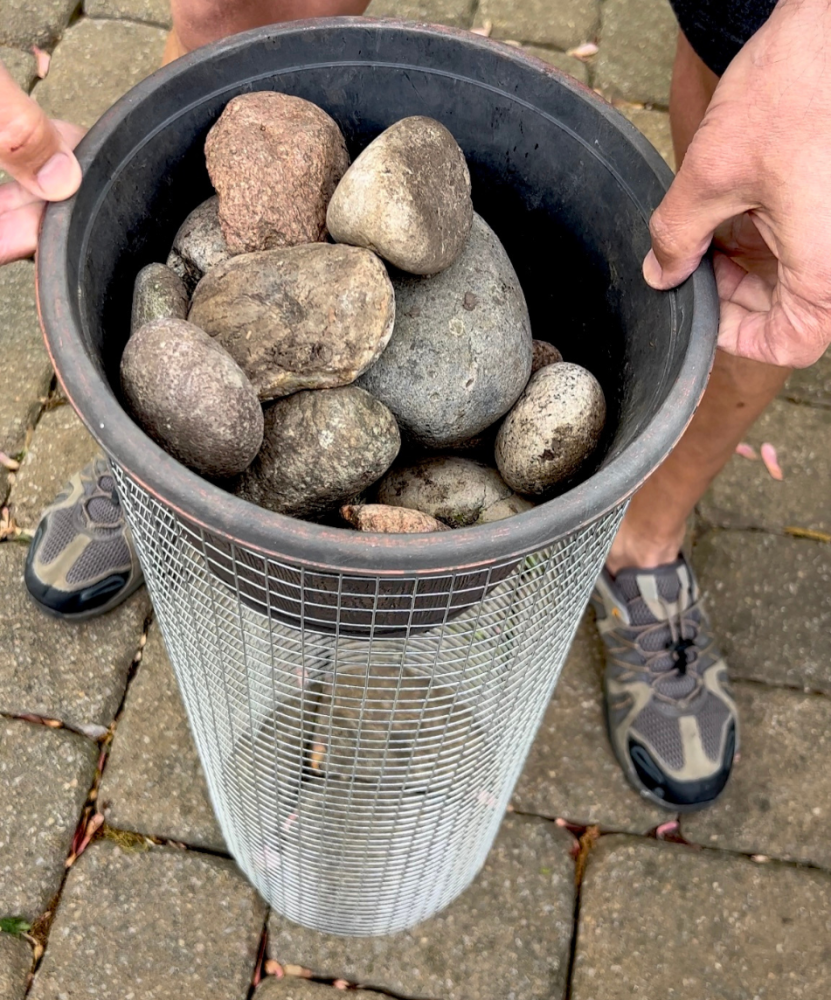 Use an empty pot and test if it fits correctly.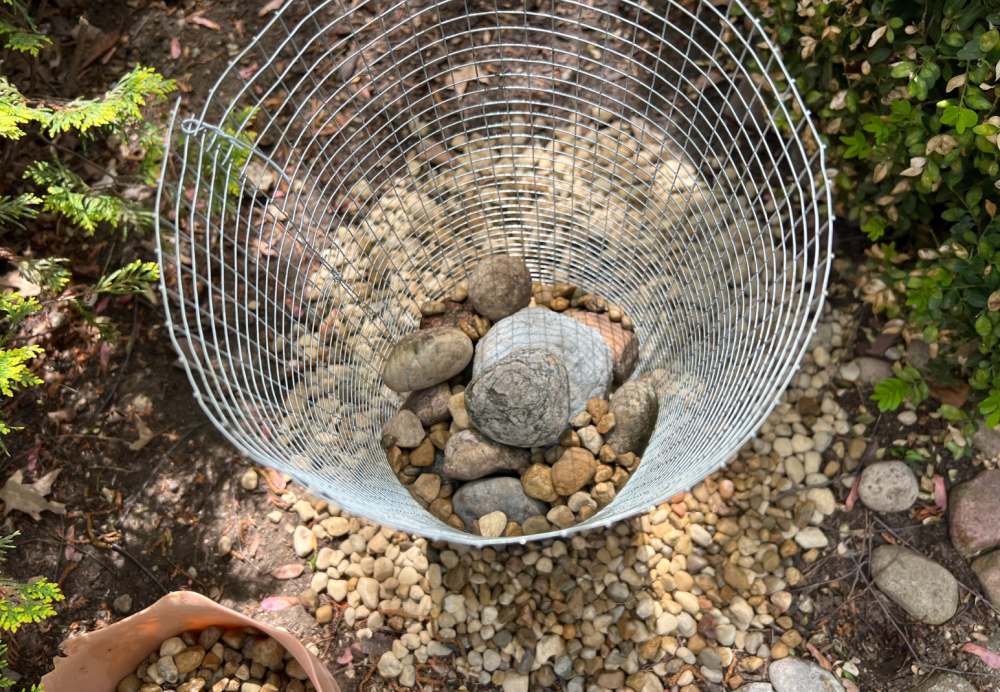 Here comes the fun part, creating your masterpiece.

We used big rocks and small rainbow rocks to fill the planter.

We decided to sprinkle a thin layer of rainbow rocks on the ground as an accent base.

They tie in together nicely.
As you add the big rocks in, always look at it from the outside view. You want some kind of pattern, kind of an organized mess. You might want to flip some rocks on their sides. If you want to add small rocks as pictured, be careful not to create too big a gap where the rocks can slip right through where they don't need to be.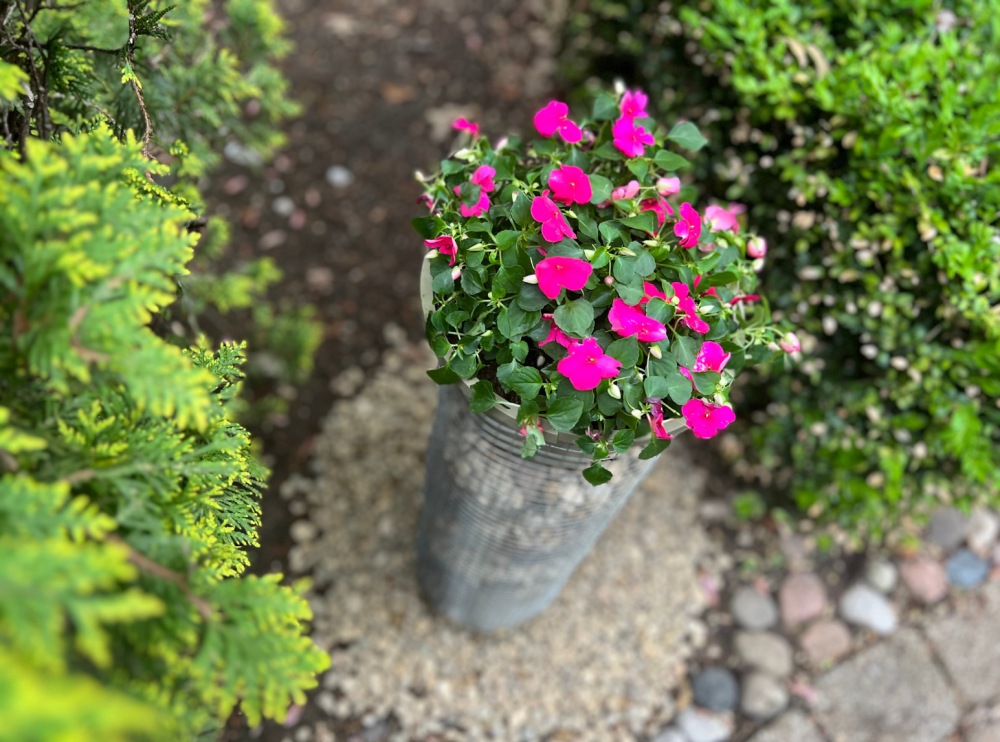 We chose to make the pot visible through the wire. You can choose a smaller container and surround the pot with rocks so it won't be visible. You can form this into many shapes besides a column style. We recommend do an image search on "GABION planters" and you will be amazed at what a simple wire can do! Be sure to tag Sutherlands if you give this a try!