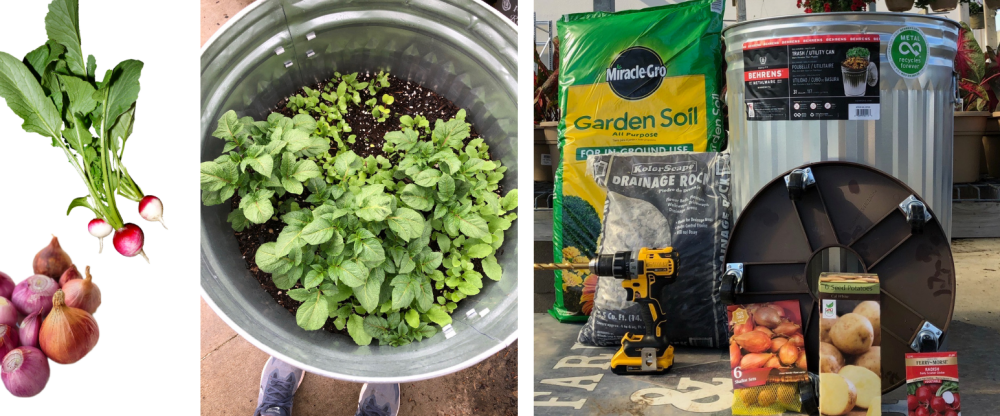 Derrick from our Harrisonville store, decided to start his own garden after seeing his neighbor full grown container garden. You can have a vegetable garden anywhere! We will learn a few tricks and tips about how it is easy and inexpensive to grow your own garden in a most unlikely place, a trash can!
To get you started, you will need: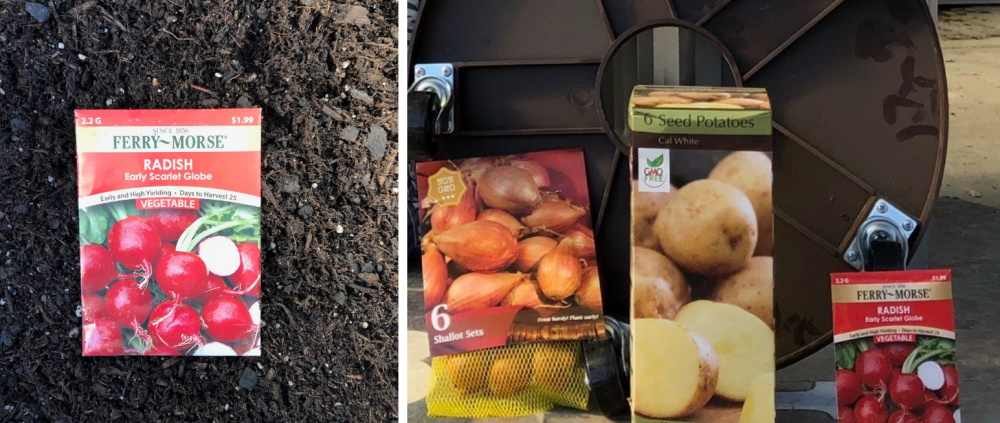 CHOOSE THE RIGHT ASSORTMENT OF PLANTS:
You can practically grow anything in a trash can. What you want to consider is if they require the same sun exposure. Check the mature size and height of the plants you want to grow. Derrick mixed these 3 varieties, potato, radish and shallot, as they will grow at different height and in similar ways (underground).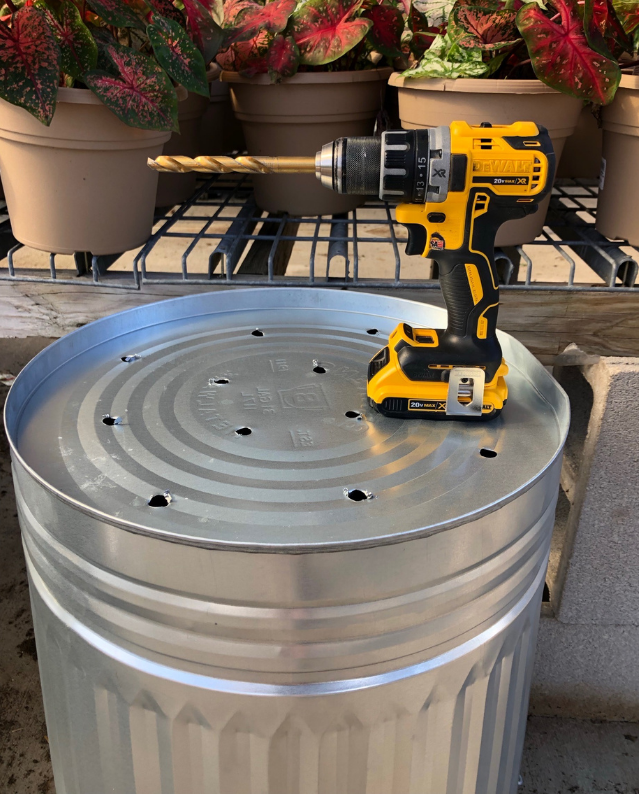 So not all trash cans are made for this project. Derrick chose the metal trash can for its size since it can hold a pretty good amount of soil. These root vegetables will need room to grow underground. First, drill 6-8 holes at the bottom of the trash can to provide drainage.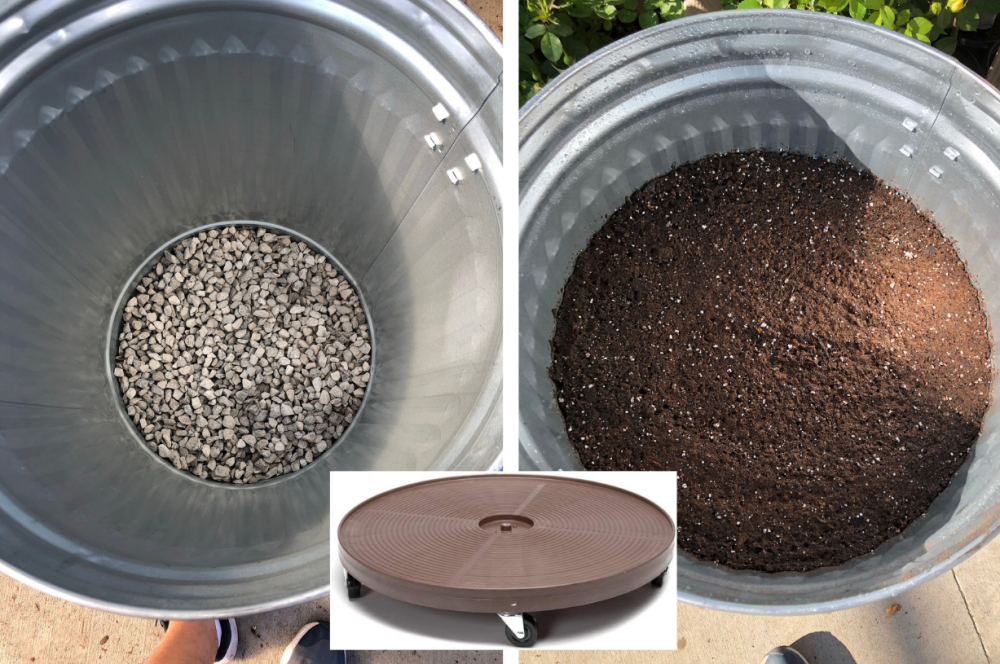 Fill the bottom with rocks. Derrick chose drainage rock since it is cost effective, but you can use any rocks you want. Fill in garden soil in layers as you go. Eventually your planter will get pretty heavy to move around. Placing it on a dolly will make moving much easier.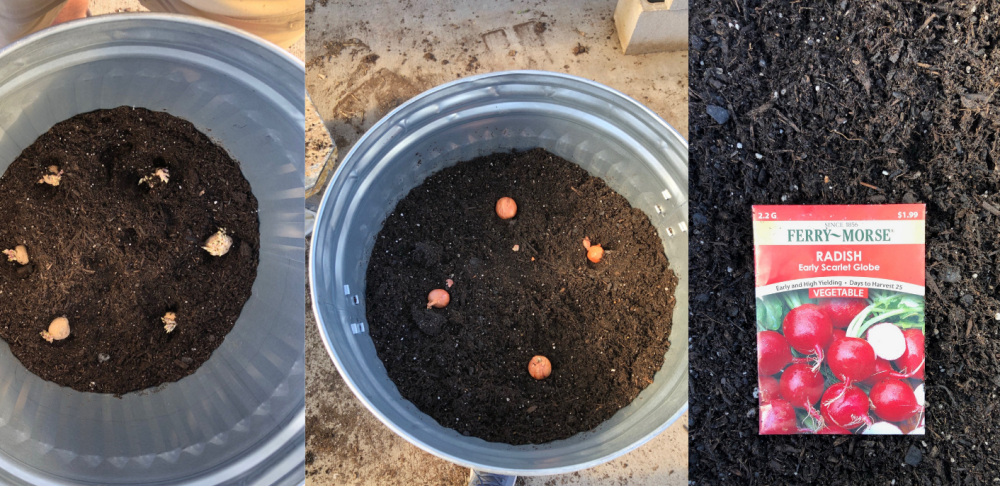 Layer up the soil as you plant. Bottom layer is seed potatoes. Cut them in half and stick them in the soil. He planted 6 of them as shown (left). Add another layer of soil, plant the next layer with 4 shallots. Add the last layer of soil and spread out half of the radish seed packet. (2.2g).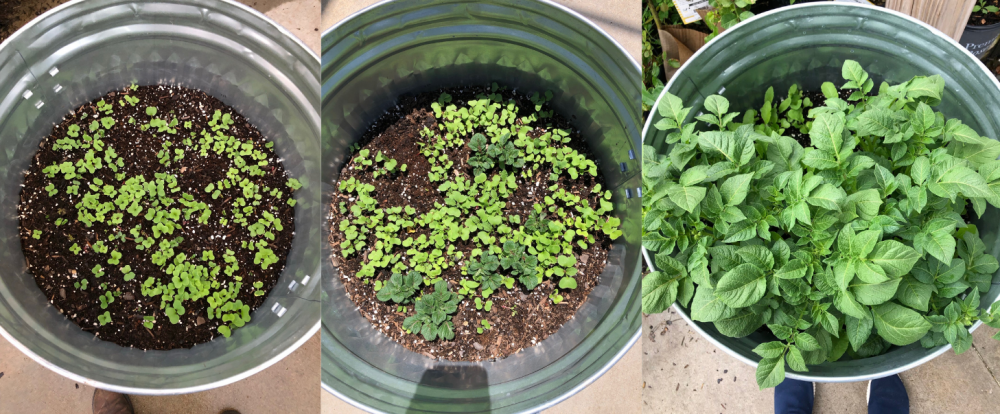 Look at how they grew. You will harvest them at different times. Derrick recommends reading your seed packets. For this project, he started it in early March. The radish and shallot will be first to get harvested around the month of June. You will pull all those plants out and leave the potato plants to mature, around September. Once the potatoes are ready, you can dump all the soil out to pick the potatoes. For the 6 small Yukon potatoes planted, you will get about 4 lbs worth of potatoes. Note that if you grow these in ground, it will render more produce since it has more room to go deeper and wider than in a container.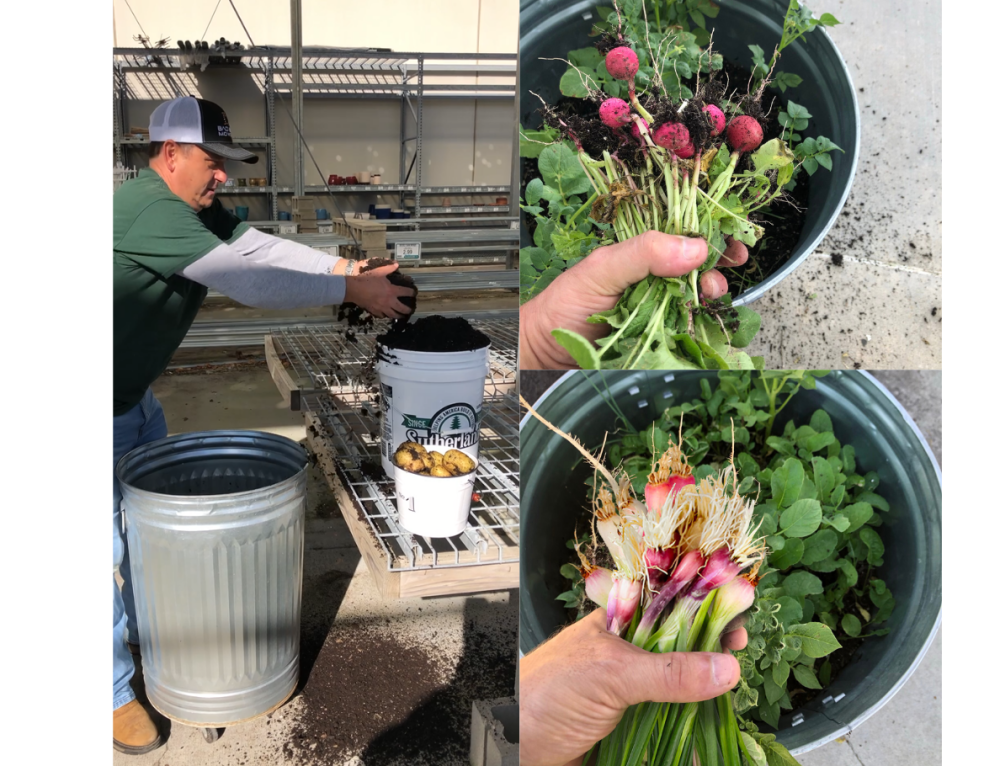 Derrick pointed out one thing to keep in mind is with the limited space, soil tends not to hold moisture very long in the heat of summer. It will require you watering more regularly. If he were to plant tomatos, he will move them in a bit of shade.