The warm summer weather invites you to spend more time outside. Adding a pop of color is an easy way to transform your patio or deck. A freshly painted Adirondack chair and flower planter are great ways to quickly update your outdoor living space.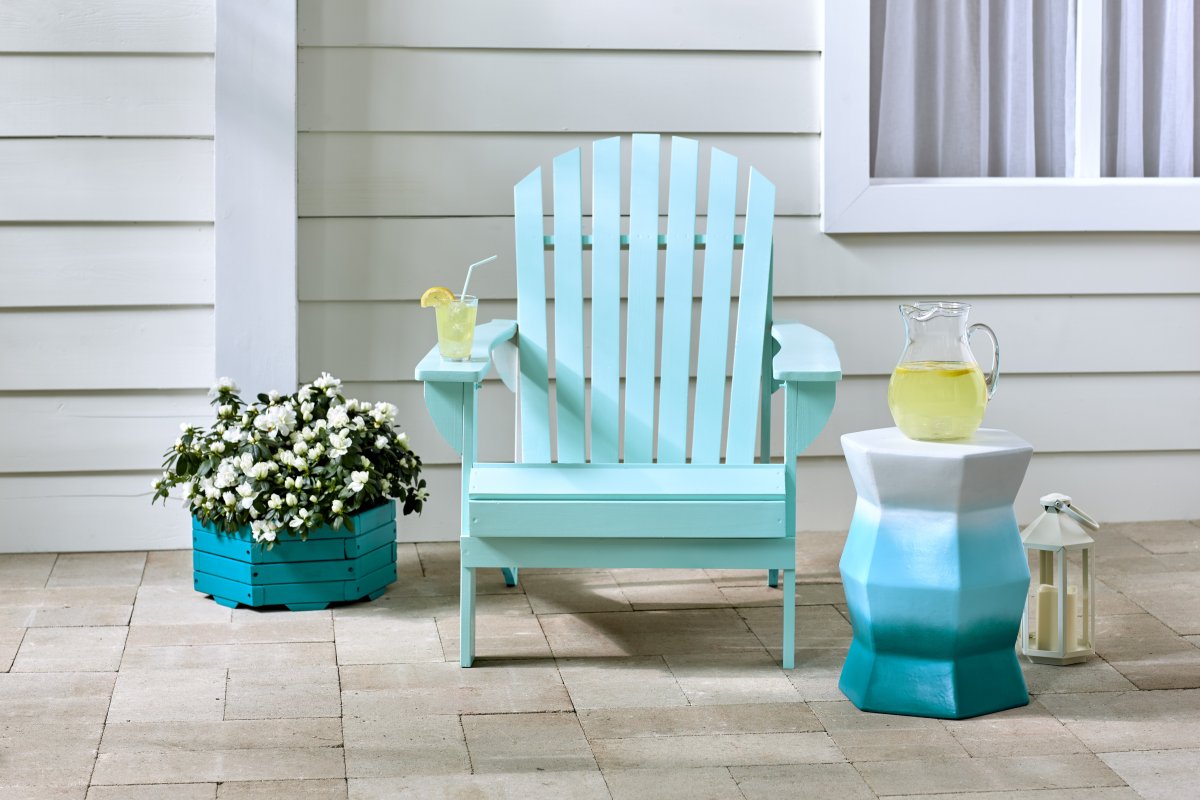 Here's what you'll need for this project:
Adirondack Chair

Wooden Planter

Drop Cloth

Lint-Free Cloth
Before you begin painting, find a well-ventilated work space to set up your project. Use the drop cloth to cover anything nearby that you don't want to spray paint. Wet the lint-free cloth to wipe down the chair and planter to remove any dust or dirt. Allow them to fully dry before beginning to paint.
Take your can of Painter's Touch 2X Ultra Cover spray paint (the chair shown here is painted in Gloss Ocean Mist with a gloss finish) and shake for one minute after the mixing ball begins to rattle. Next, hold the can about 10-16" from the chair and spray in a steady, sweeping, back-and-forth motion. Apply 2-3 even coats of spray paint over the entire chair, waiting a couple minutes in between each coat. Repeat the same steps for the planter.
Let them completely dry for 24 hours. Then, place the chair and planter on your patio or deck. Finally, fill the planter with flowers, then sit back and enjoy your patio's updated look.