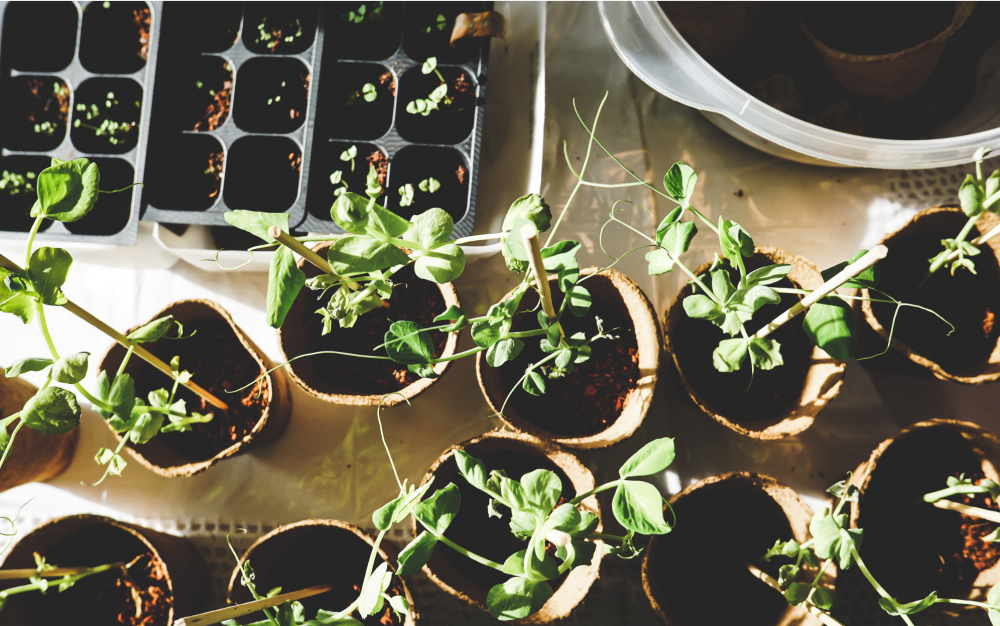 So this year you are determined to really "dig" into growing your garden from scratch. Where do you start? Is it for you?
Let's first go over whether this is the right choice for you. Many people find this method to be very rewarding; to see them grow from seeds to beautiful healthy plants. Growing from seeds also allows you choose the types and varieties of plants you want to grow beyond what is available at retail stores.
Plus side, you will get more bang for your buck, especially If you plan to have a large garden. Starting from seedlings will save you a lot of money.

You can go about it in two ways. You can use potting soil, peat pellets or greenhouse kits, available at Sutherlands stores. We will go over these basic methods.

Source: Miracle Gro
Grow in a container with soil: It is ideal to use soil made especially for seedlings. Not all soil is alike. This specific type is designed to provide necessary nutrients and give that baby plant strong root growth and stimulation. You can use a plastic tray or biodegradeable containers like peat pots and strips. Using these pots, you will avoid disturbing the root at transplanting time. You can plant the entire pot in the soil.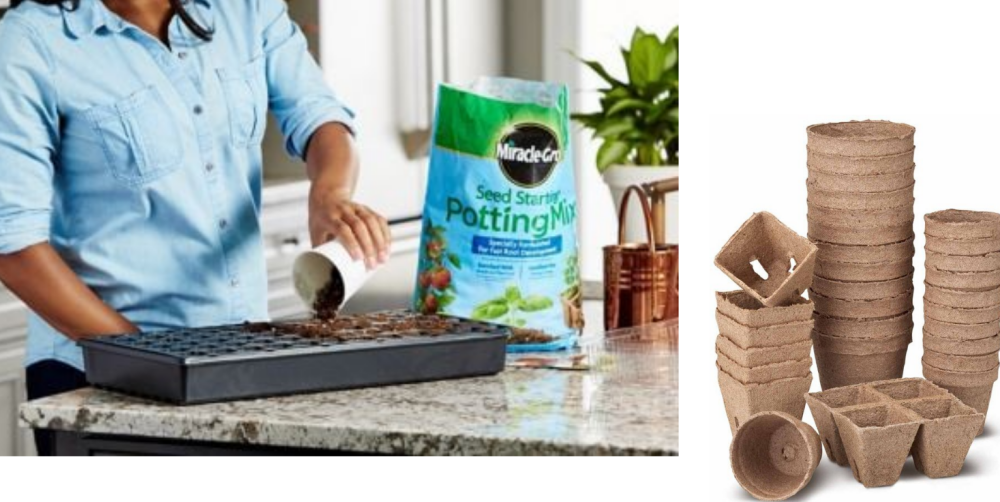 PEAT PELLETS: You can use this in place of potting soil. They are convenient and less messy. They are small, rounded, compressed masses of dried peat moss. Peat can hold up to 20x its weight in water. It provides aeration for roots and helps retain the nutrients plants need. They are available in different sizes. The type of plant will determine how big you want it to be. Larger pellets are ideal for developing seeds with more vast root systems like tomatoes, peppers, etc. while smaller pellets are great for starting plants such as herbs and flowers.

Source: Jiffy

GREENHOUSE KIT: This type is practically a ready-made house for your off springs. It is ready set with peat pellets, a tray and a plastic dome. It is designed to imitate the perfect growing environment for seed germination. The plastic dome serves as a humidity dome. They come in many sizes for any size garden.

Source: Jiffy
How to use the greenhouse kit. (see details from our friends at Jiffy)

STEP 1: Add your lukewarm/warm water to your pellets.
STEP 2: Once your peat pellets have expanded, gently tear open their top netting with your fingers.
STEP 3: Gently fluff the top layer of peat in preparation of sowing your seeds.
STEP 4: Sow your seeds following the instructions on your seed packets.
STEP 5: Place the clear plastic humidity dome on top of your greenhouse tray.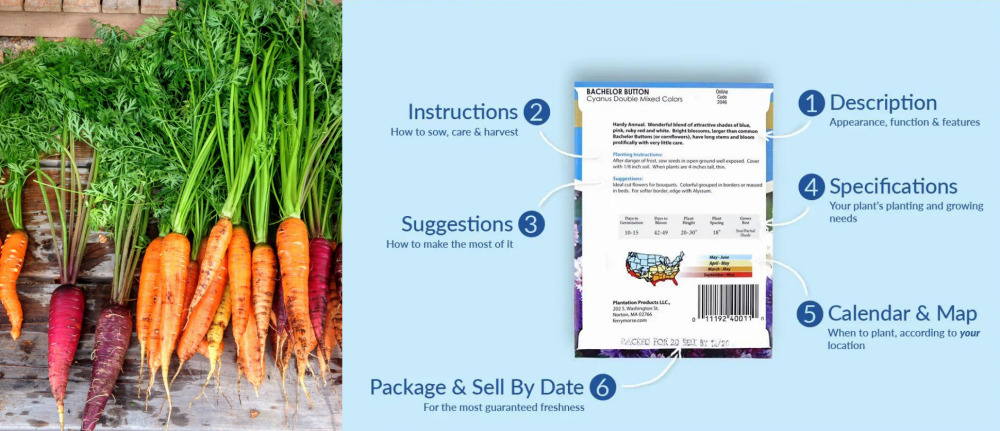 Source: Jiffy
Now when it comes down to start sowing, the most important thing is to read the seed packet instructions as it will tell you how soon you can start and the best time to transplant. Growing from seedlings allows you to get a head start. Many plants might need a long time to germinate.
The last ,but not the least, is the right lighting. Depending on where you live and the space that allows you to start seedlings, you might not be able to provide real or sufficient sunlight that allows the seeds to grow properly.

Grow lights to the rescue.

They mimic natural daylight so plants can still get their sunshine indoors in a controlled environment. Using grow lights you can cultivate healthier and stronger plants any time of year.

You can grow plants anywhere including garages, basements, closets, or kitchens. You don't need a dedicated greenhouse or a large growing location.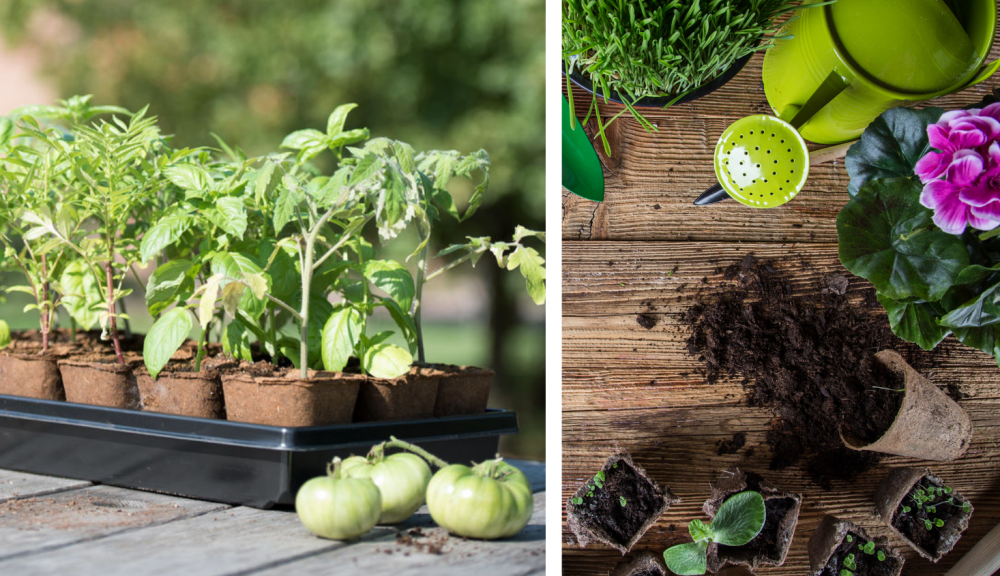 Here is a check list of a few items to get your garden growing.
Stop by your local Sutherlands for all things lawn & garden. We can't wait to hear what you are plotting to grow! Let the GROWING SEASON begin!