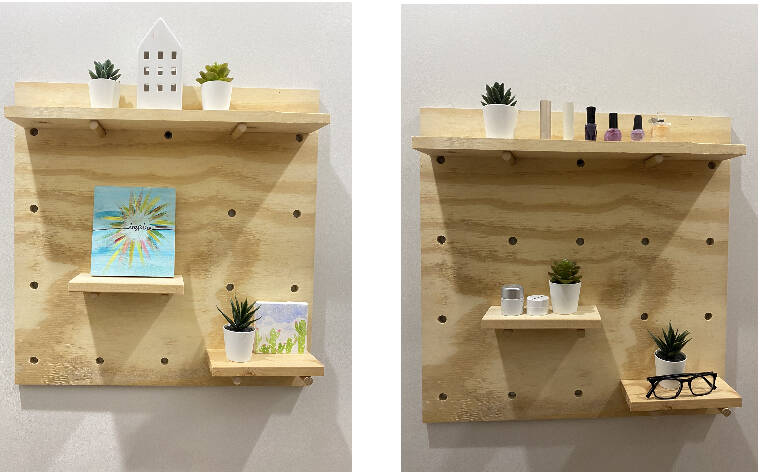 This easy DIY oversized pegboard is perfect for displaying your kids artwork, showcasing your home decors, pictures. It can be a great shelf for the bathroom, kitchen, laundry room or hang it in the garage. You can easily adjust the dowel pegs and custom the size of the board to fit your space.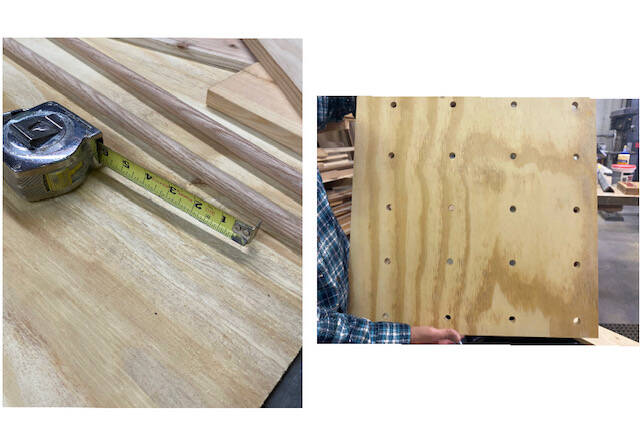 For this project you will need: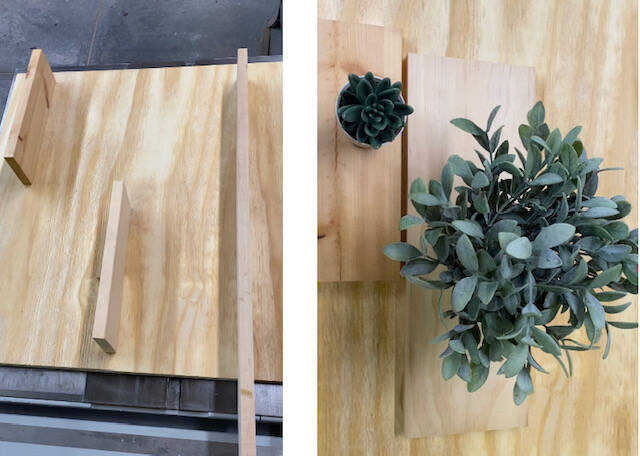 We used plywood precut 2 x 2-3/4" but you can use any size you want. Wood dowels also come in different sizes. We used a 5/8" oak wood dowel. If you want to keep the raw wood look, you will have to pay attention to colors and texture of each piece so they will go together.
As for the shelves, you need to determine the size and width of items you want to display. (see pic #2). We recommend you place the biggest and bulkiest against the shelf and the backboard. We chose a smooth 1x4 board to display smaller items (cut into 8" and 10" length). The depth of the shelves also determines how long your need the dowels to be sticking out and what size to cut.
We marked this 2 x 2 (2" from the edge and 6" in between the holes") and cut the dowel into 4 " long pieces.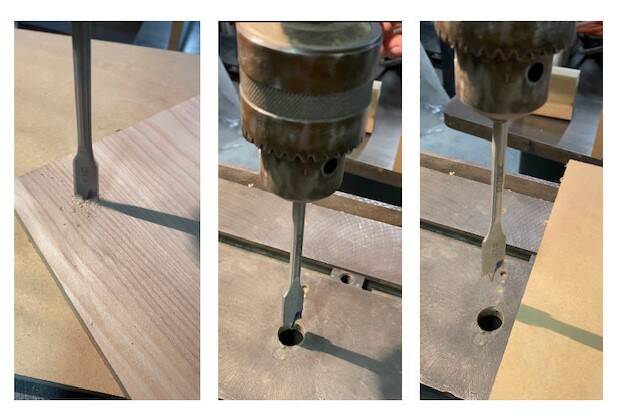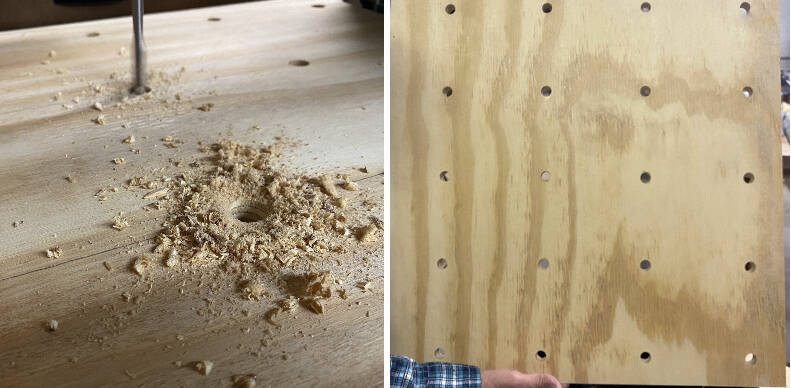 With a limited surface of the drill press, we used the drill press for the outside holes and used a hand drill to finish off the middle holes where a drill press can't reach.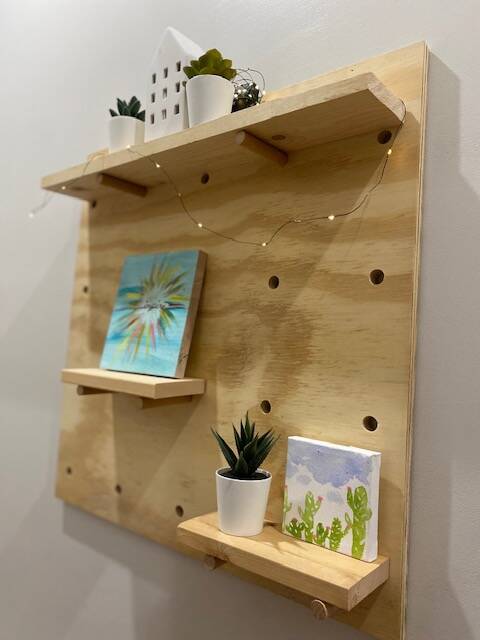 Now you can start playing with your display. If the display objects are heavy, you might consider gluing or wrapping the tape around the dowels to secure. (You can change it up any time you want if the dowels are not glued in.)
You can leave this unfinished for a more rustic look or have fun with paint or stain! Do share your project with us on Sutherlands social media! We can't wait to see.