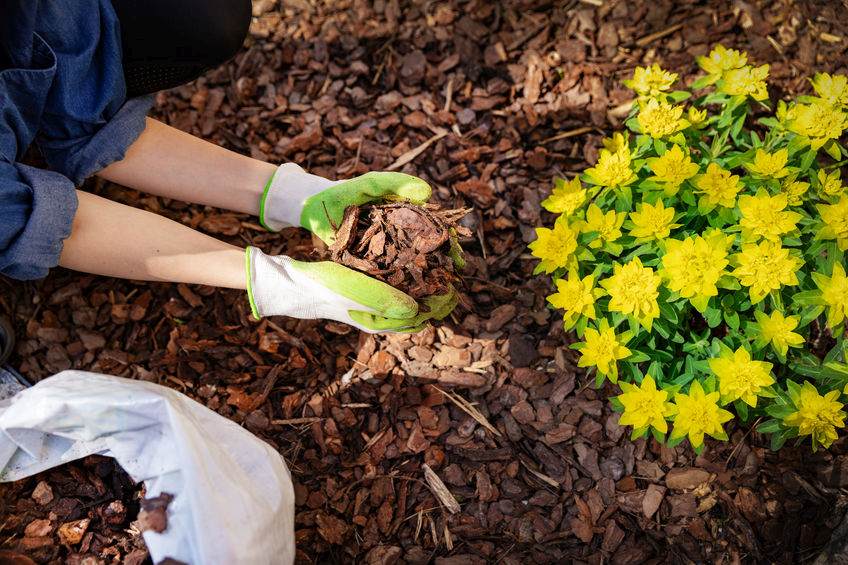 Mulch not only adds color to your landscape, it is also beneficial to your plants!
The Benefits of Mulch
• Mulch reduces the amount of water evaporating from your soil, greatly reducing your need to water your plants.
• Mulch improves the quality of your soil by breaking up clay and allowing better water and air movement through the soil.
• Mulch provides nutrients to sandy soil and improves its ability to hold water.
• Mulch acts as an insulating layer on top of soil, keeping it cooler in the summer.
Make the Most of Your Mulch
• Make sure to thoroughly weed and water the soil before you apply mulch. Doing this will help you get the most out of your new mulch.
• Install a layer of lawn fabric underneath the mulch to prevent weeds and new growth in the area.
• Pull mulch back from plant bases to allow air to circulate! The mulch should be 6-to-12 inches away from the base of trees and shrubs.
• If you are applying finer mulch apply 2 inches deep in the planting area. If your mulch is bigger you should apply 4 inches deep.