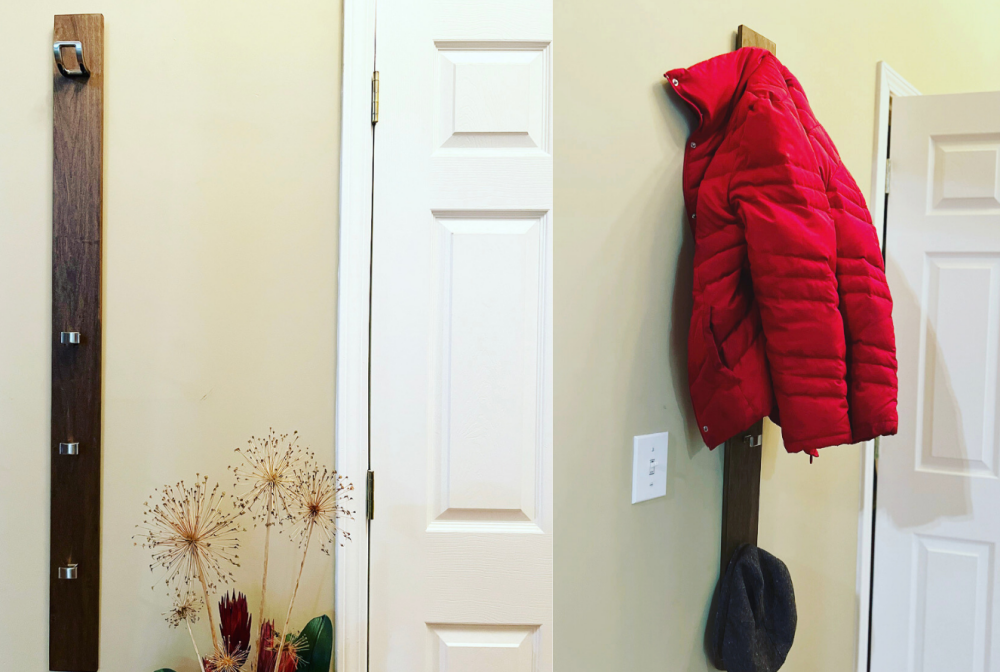 Create storage with this DIY coat rack. A piece of lumber and modern drawer hardware can give you another option to hang coats, hats, bags. Perfect in the entry way, mudroom, hang one in you kids room.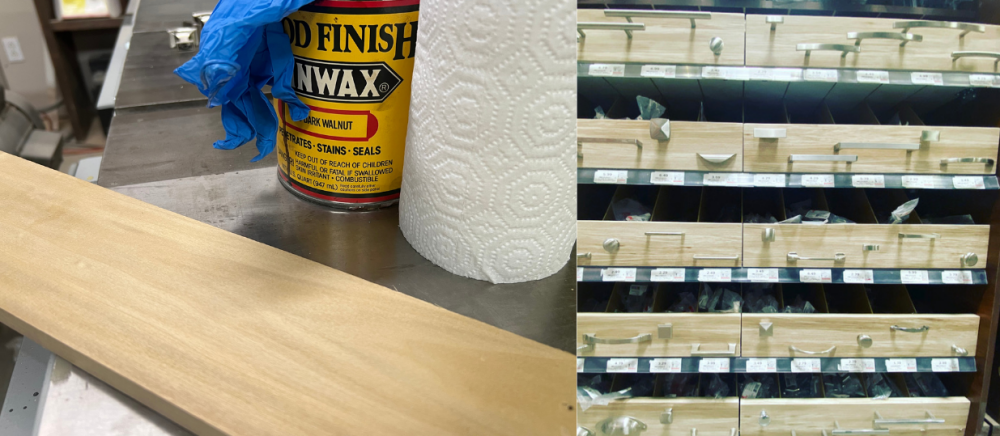 Material list: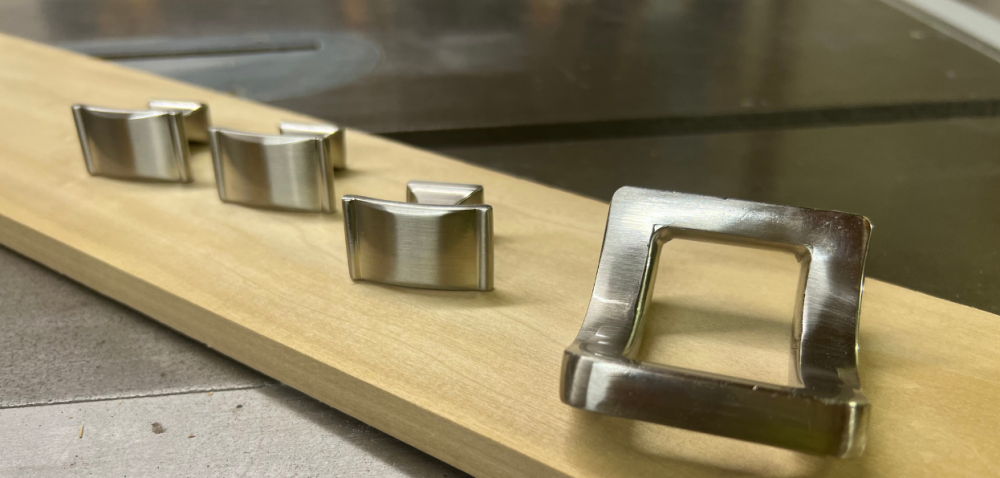 You need to determine what space you will place this hanger to see the length of a lumber you will need. Next is to choose what kind of hardware and how many you will need. We chose a big hook to go on top that can hold a good size jacket and smaller knobs that can hold hats.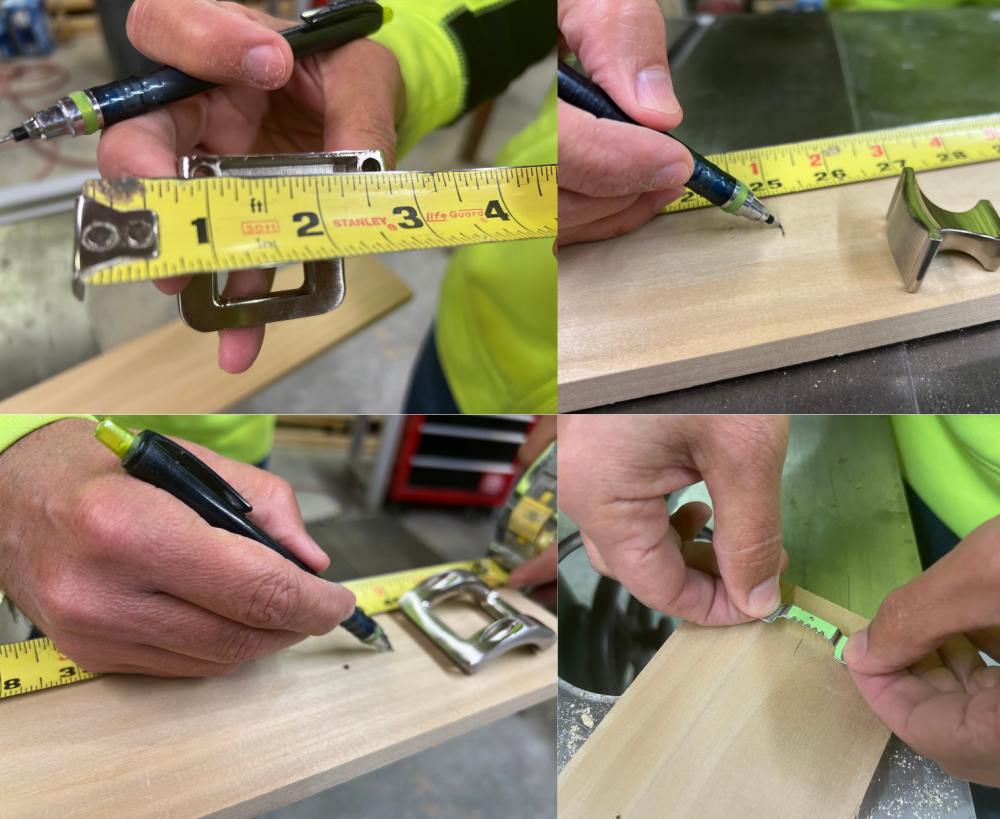 Measure and predrill the holes. We would recommend using a bit thicker lumber. The screws that come with most hardware tend to be longer. If you want to keep it thinner, you should purchase shorter screws.
Q: Do you know what this prong is for?

A: It helps secure the knobs so they stay in place and won't twist around.

Q: Do you know if you will need a different size hole depending on the hardware?

A: If the screw is going through wood from the top (like our top hook), you will need to drill a smaller hole.

If the knob is threaded from the back (the smaller knobs), you just need to drill a clearance hole the same size as the screw.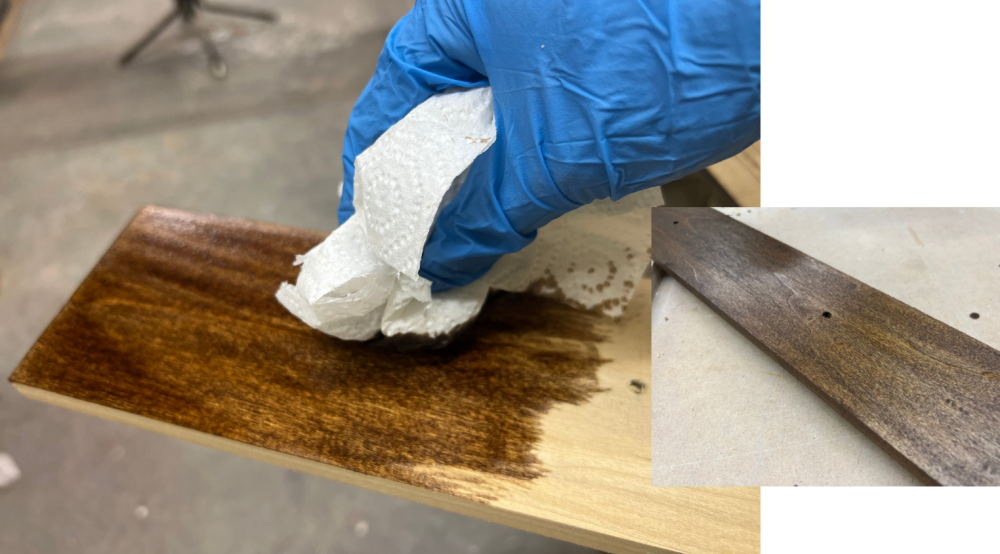 Using a paper towel, apply stain. Stain tends to dry much faster and you won't need several coats, however this will depend on what type of wood you use. If it is soft wood (we used poplar), stain will absorb easily.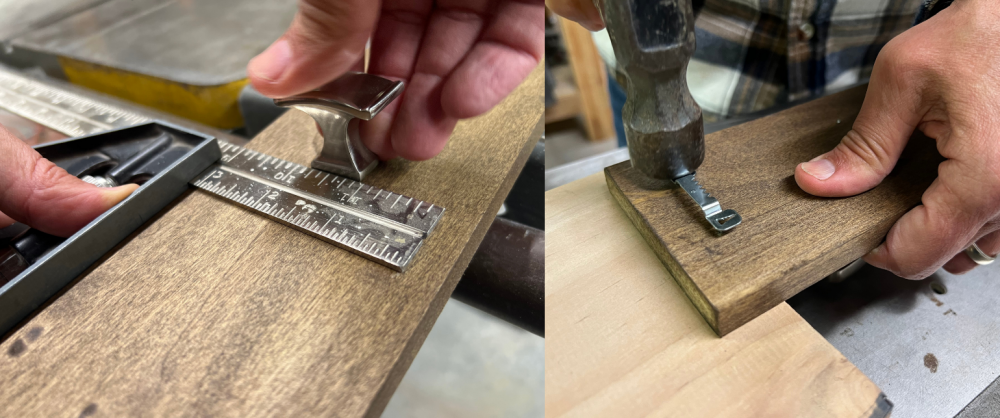 Use a square to keep the hardware level. Attach the hook in the back.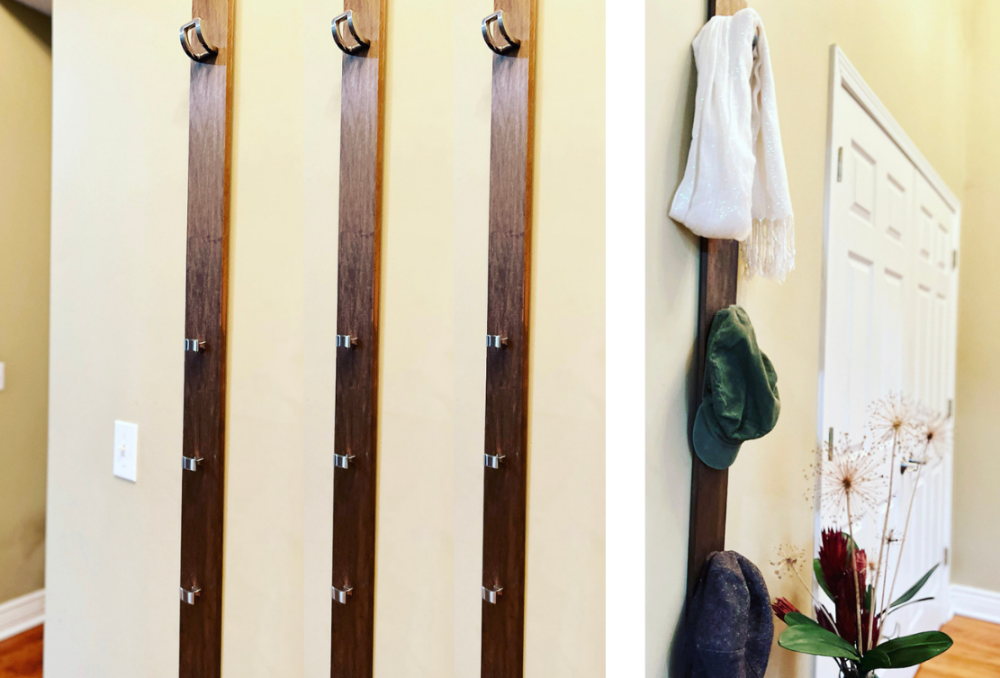 If you have a lot of wall space, you can line up a few.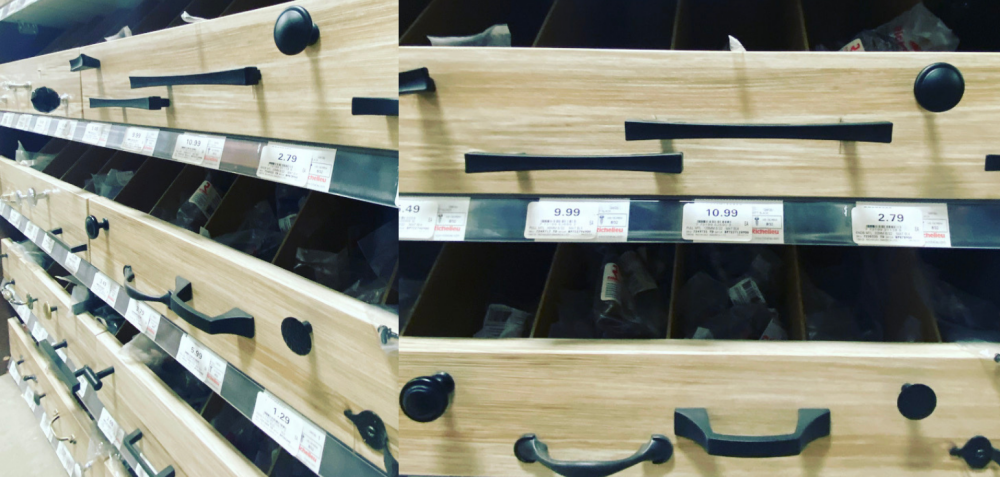 Stop by Sutherlands and check out the new styles of hardware, they are not just for your kitchen!