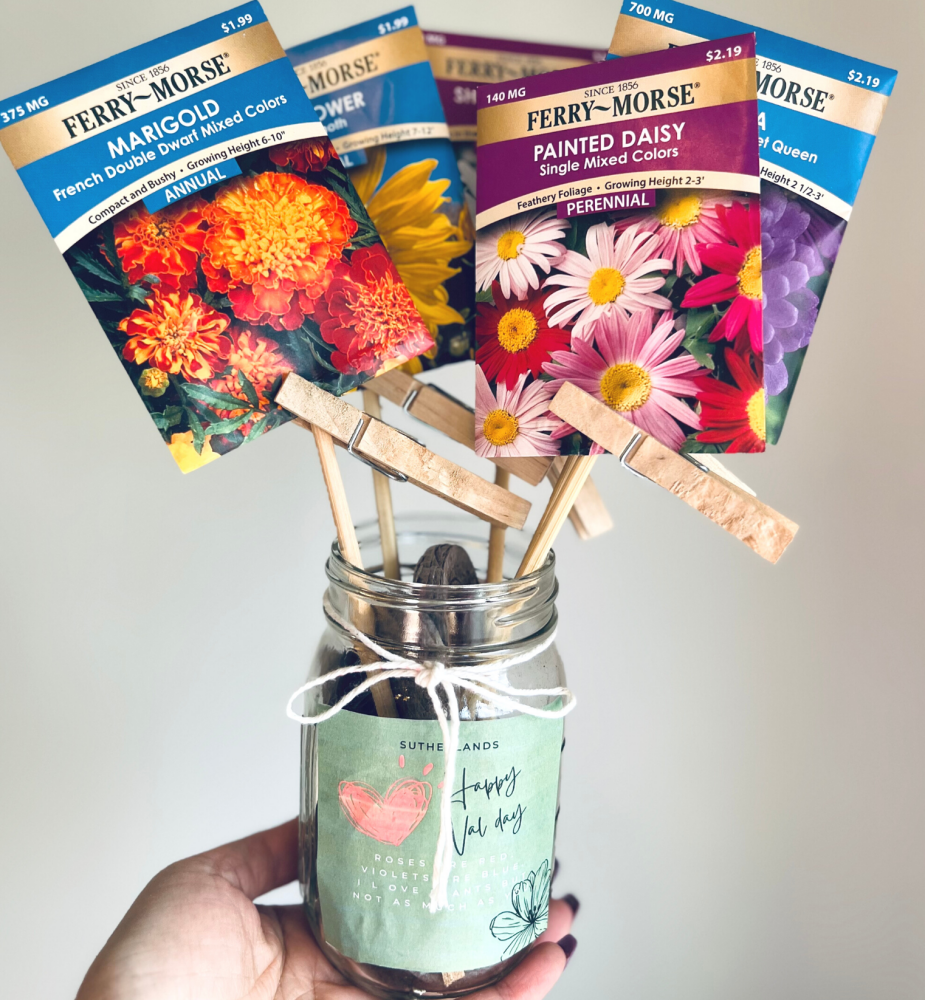 It is so easy isn't it to go to a florist and grab a bouquet of flowers for your Valentines. But we have a cutest idea for plant lovers who are ready to put their gift to a good use and grow their own flowers. What a great gift this will make!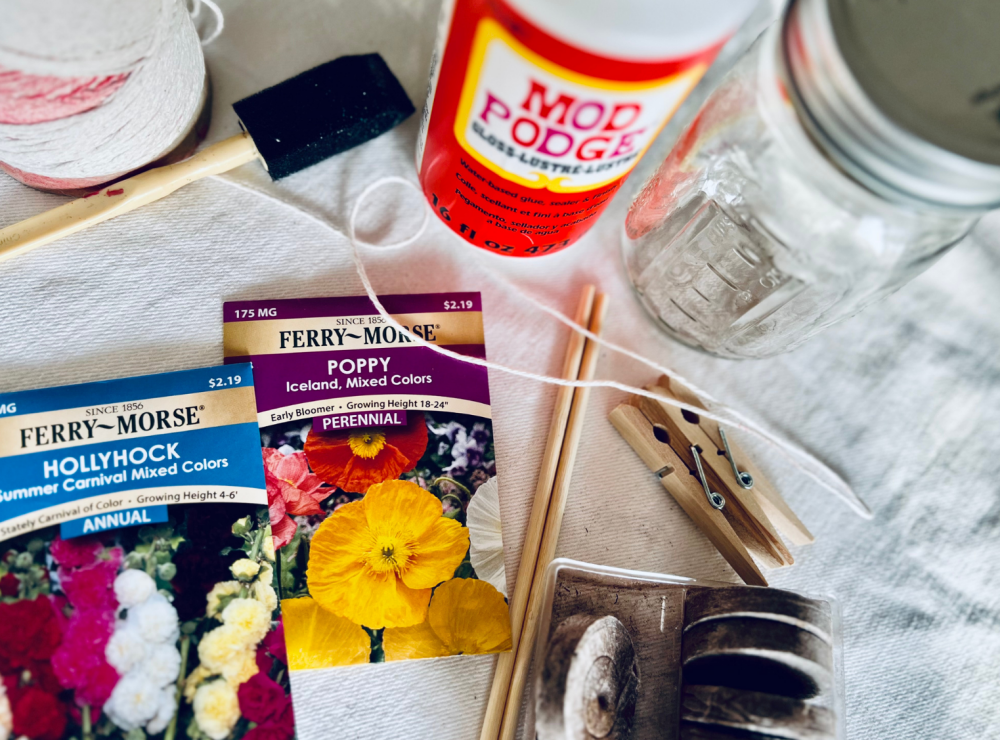 Things you will need:
Garden seeds, we picked all flowers cause they make a great bouget!

Chop sticks Or plant stick marker

Mod Podge

Cleaver printable

String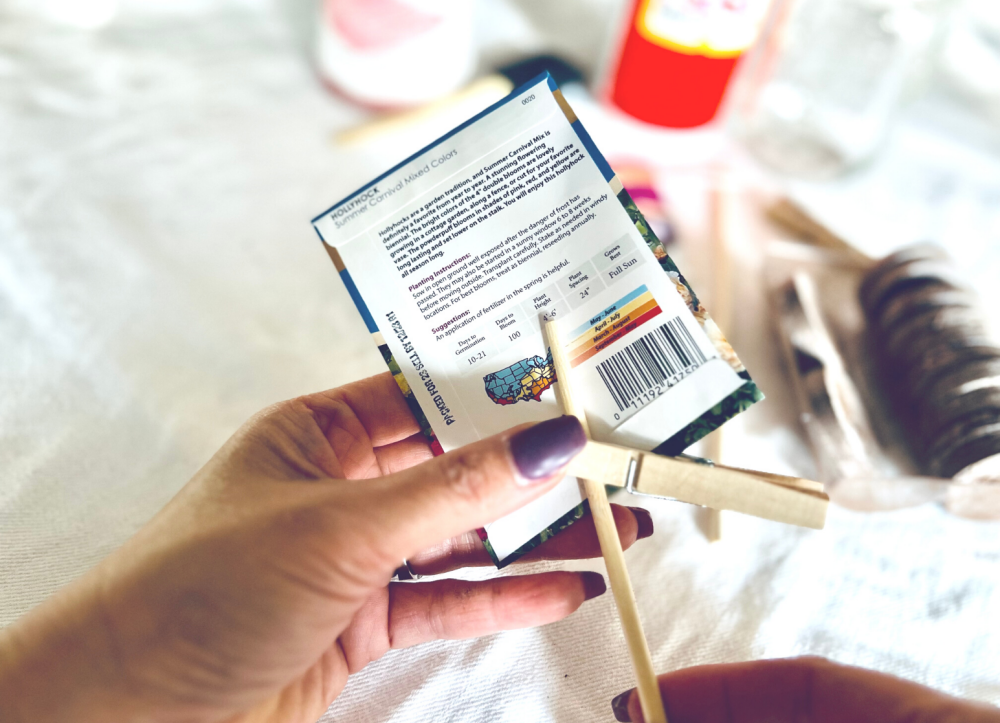 Simply clip the chopstick and each seed packet together. We avoided taping or glue as it might tear the packet or block the planting information. This is an opportune time to get them something they never grow!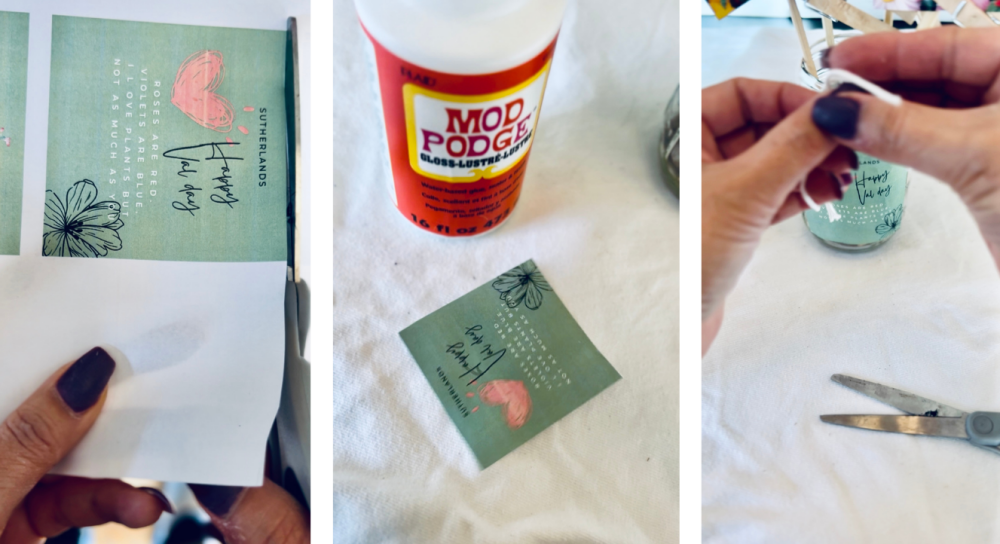 Cut the tag and adhere to the jar. Tie the bow.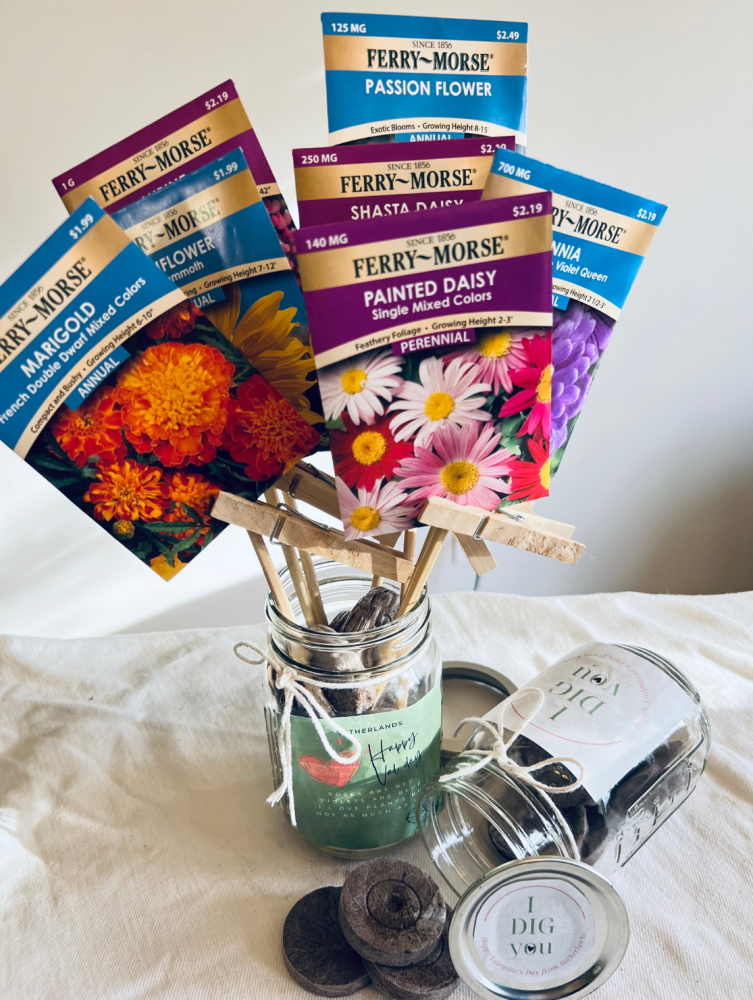 You can start assembling the seed bouquet . We used 2-12 oz jars. Put in a just a few pellets and add the stems. You don't want to break the pellet. Add more as you build up the bouquet. Use pellets to secure the stem in place. We fill the other jar with peat pellets alone .You can glue another tag on the lid as well. Don't you just dig that (yep, a little cheesy perfect for the occasion!)
This will be a great gift children can easily make for parents or grandparent!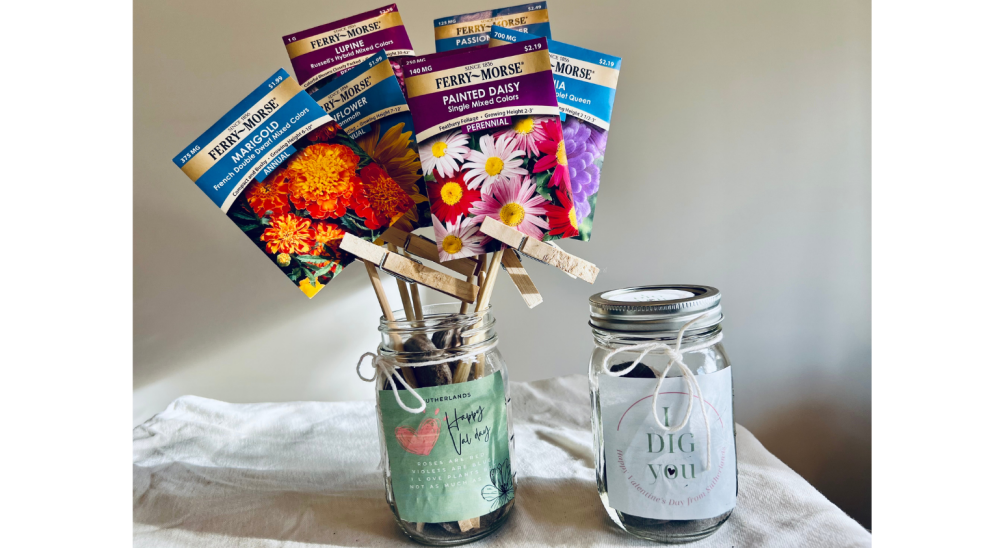 We made it easy. Click on image to print!