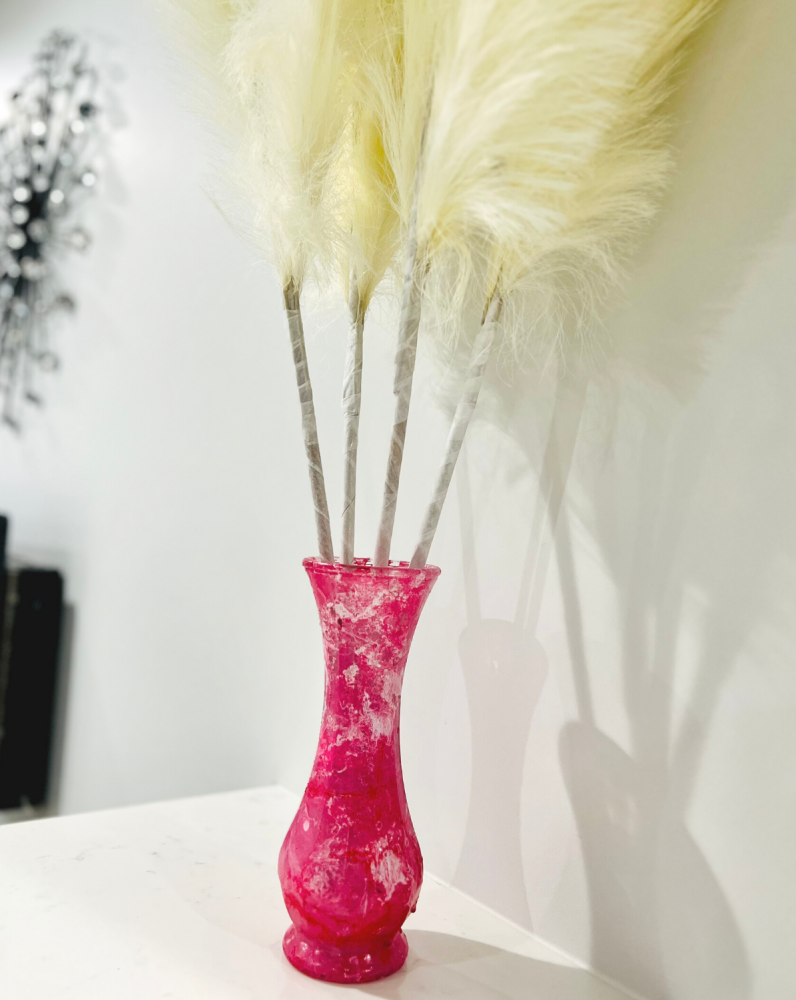 Here is a way to give any plain glass vase a makeover. We will show you amazing things you can create with spray paint.
Things you will need: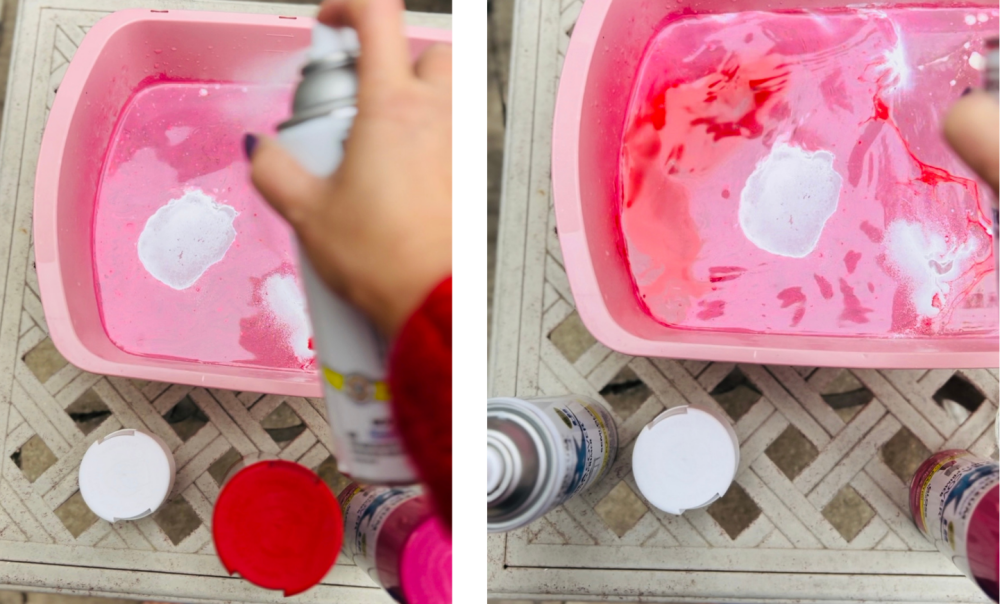 Fill the bucket with water. What size bucket? It depends on the size of the vase. We went with shallow and wide for the tall vase. Sutherlands 5 gallon bucket is also ideal! If you have a short glass container you want to marbleize, like mason jars, you can use a more narrow and tall one that you can dip it straight down.

With gloves on, spray each color to make a pattern. Don't be shy. You need a good amount. You can use a stick to break up the paint to create a pattern. Do it gently. Spray will fastly disperse to the edges. Slowly roll the vase through the floating paint. Pic on the right shows the first coat. As you can see, it doesn't have good coverage. We went ahead and started a second coat. With this technique, you shouldn't have to worry how the pattern will look the second go around.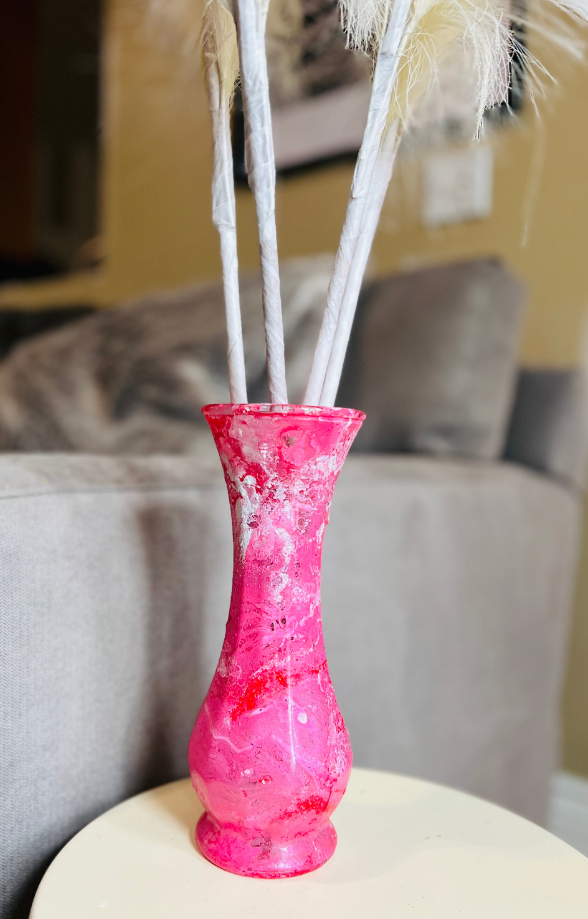 The second coat definitelly did the trick. Looks as good as a stone vase!
When choosing the color combo, keep in mind to choose a good color contrast so you can see the marble texture. Have fun, adding some metallic or glitter spray paint can be fun! Draw inspirational colors from natural stones. Sutherlands carries a great assortment of spray paint sure to spark creativity in you!