I wanted to do a craft that most ages could do! This craft does require hot glue guns, but can be swapped out for a kid-safe hot glue gun. I just used what I had in my arsenal which is an industrial size glue gun. For future reference it would probably be better to use a smaller one for this particular project! This week, I decided to make some colorful twine coasters!
I started by gathering all of my materials: (You will need scissors for this project, I just forgot to put them in the picture)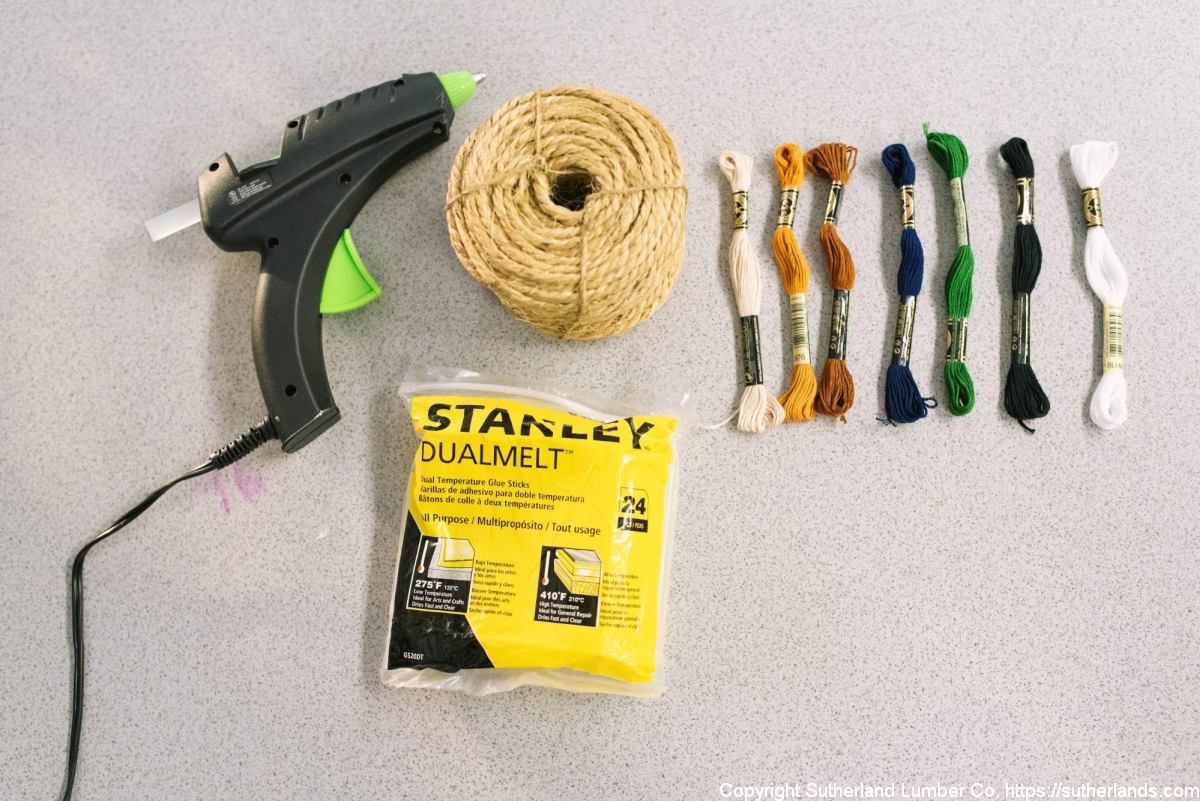 The whole jist of this project is extremely simple. Use the embroidery thread to wrap sections of your jute twine. I used hot glue along the entire side of the twine as I wrapped, just to make sure there were no gaps! Getting the center to stick is actually fairly tricky, so I didn't start using my embroidery thread until I had a few rotations done.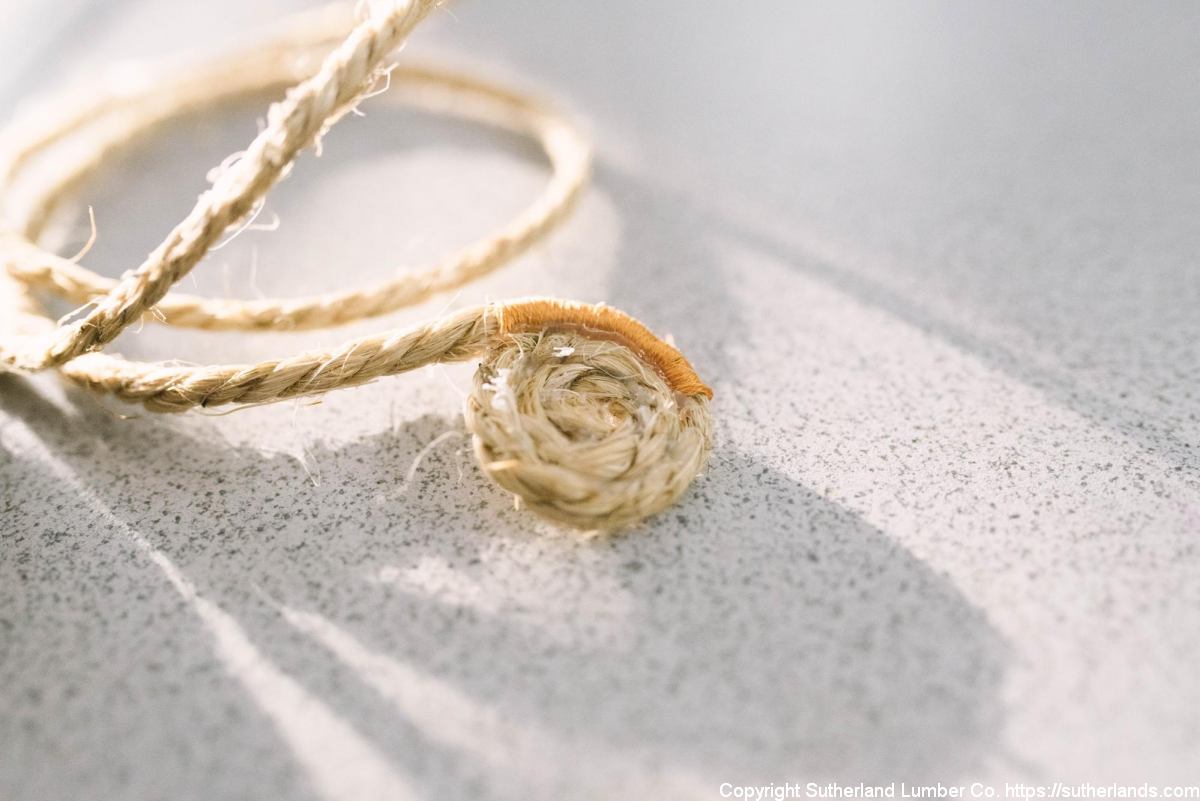 I continued this but added colors where I felt I needed them, and made sure to have differing lengths of colored strands, just to give it a more artsy and less planned feel. I found that I really enjoyed using mostly neutrals for my colors, however, this can be adjusted for your decor color scheme.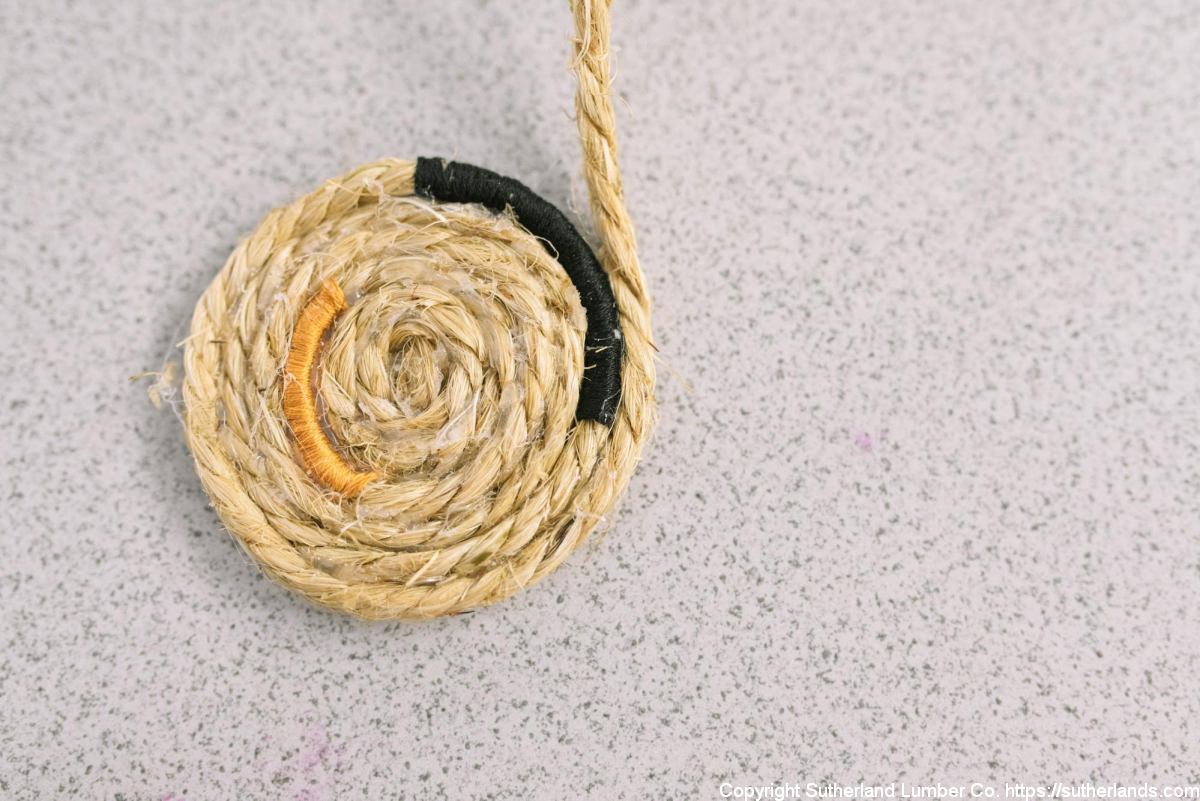 Then, using a soda can, I measured how big I really wanted these coasters. I made them a few full rotations larger than the can itself. To finish the coaster, I cut the twine at an angle and glued the tip to itself, to give it a more tapered end rather than a super blunt one.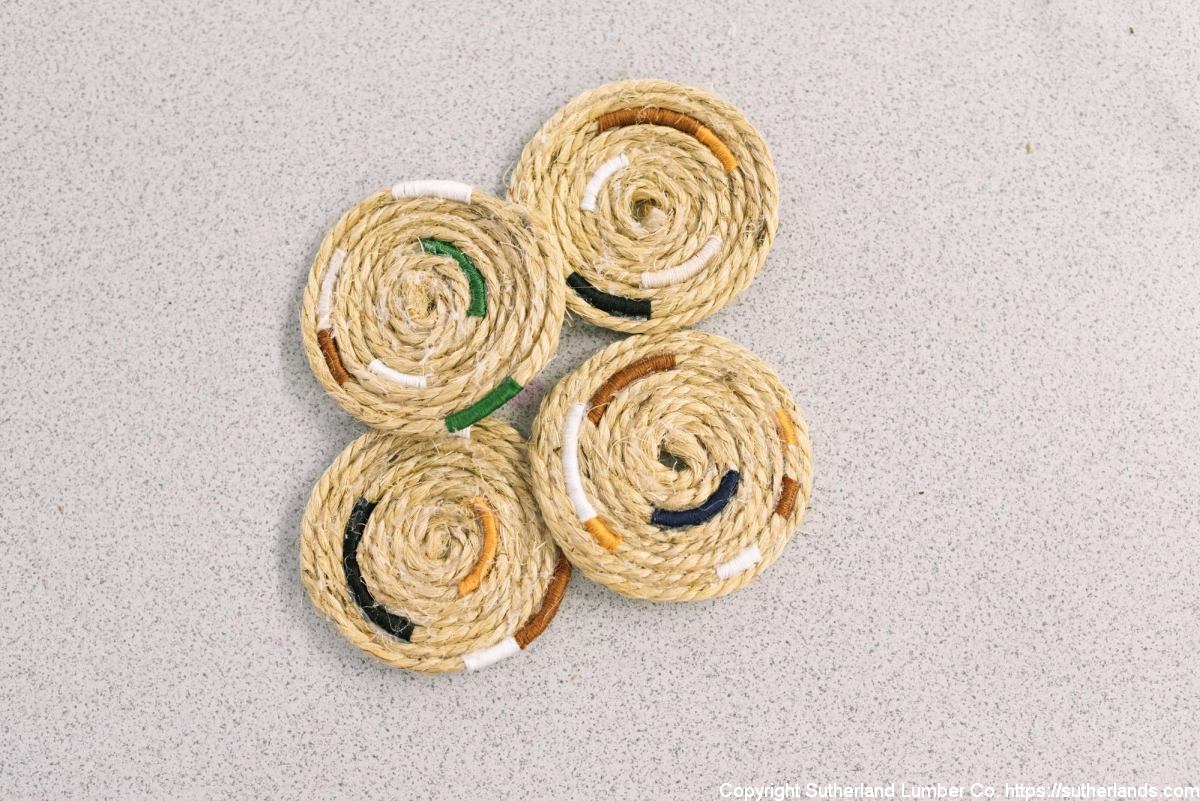 This project is super easy, however, actually wrapping the colored threads can be pretty time consuming.
So if you are looking for an easy project to do while just watching tv, this is a good one! Also, I burned my hands a few times, so if you make more than four I would recommend heat resistant gloves, just to be safe!