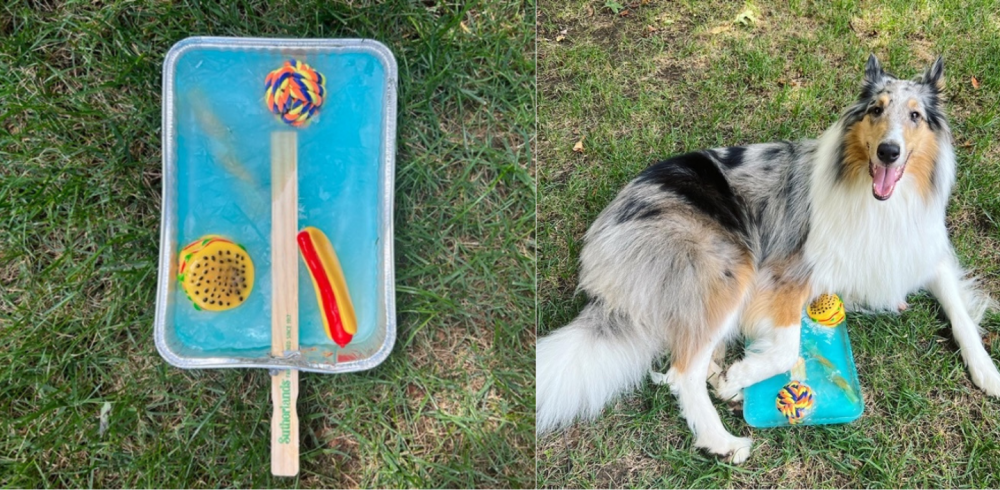 This furball needs some cooling off in the "Dog Days of Summer". Here is a quick diy to keep your pups cool and entertained.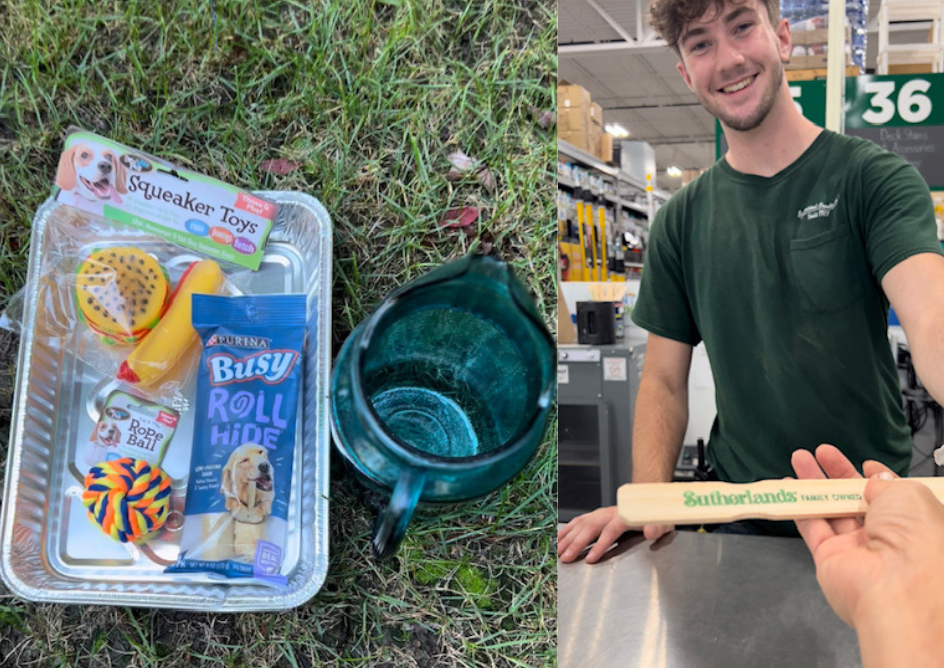 Here are the things you will need:
Foil pan (we used 9x13)

Pet Friendly dye

A small paint paddle (preferrably from Sutherlands!!!)
Make a small cut, smaller than the width of the paint paddle to avoid making it too big.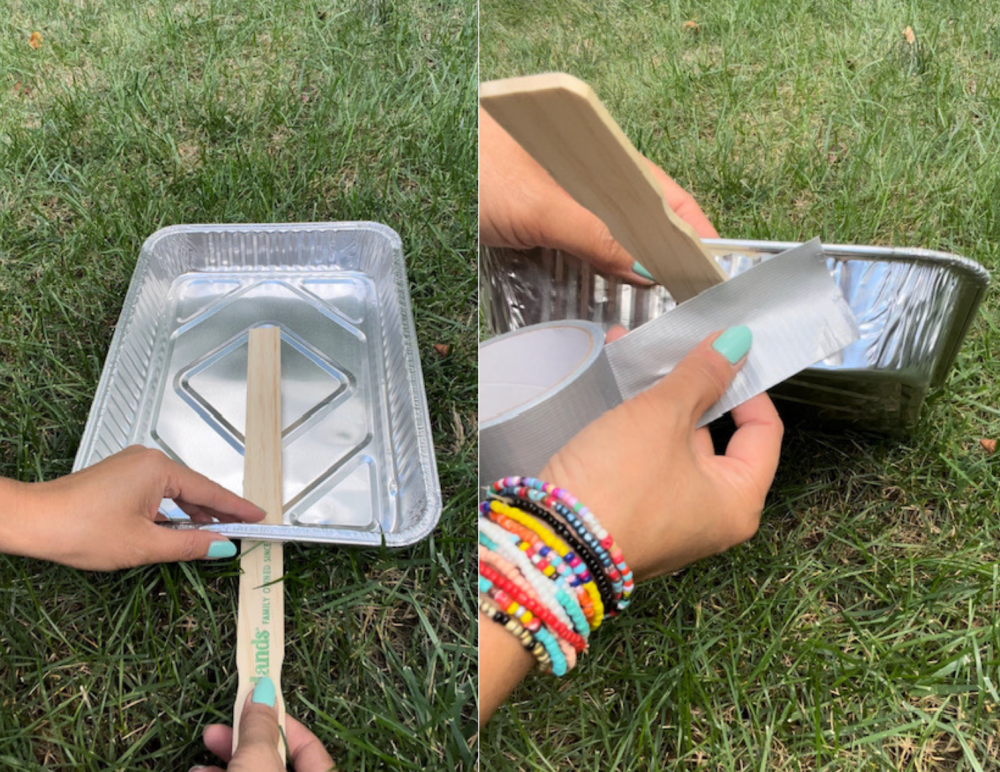 Slowy insert the paddle stick. You can nudge open the small cut to get it as snugged in as possible, then seal the hole with duct tape. We would recommend testing first to see if the water will leak. Last thing you need is the water dripping all over in the freezer.
Option: Add just a very small amount of (pet friendly) food coloring if you prefer a fun colorful look of it.

Don't over do it as it might leave stains.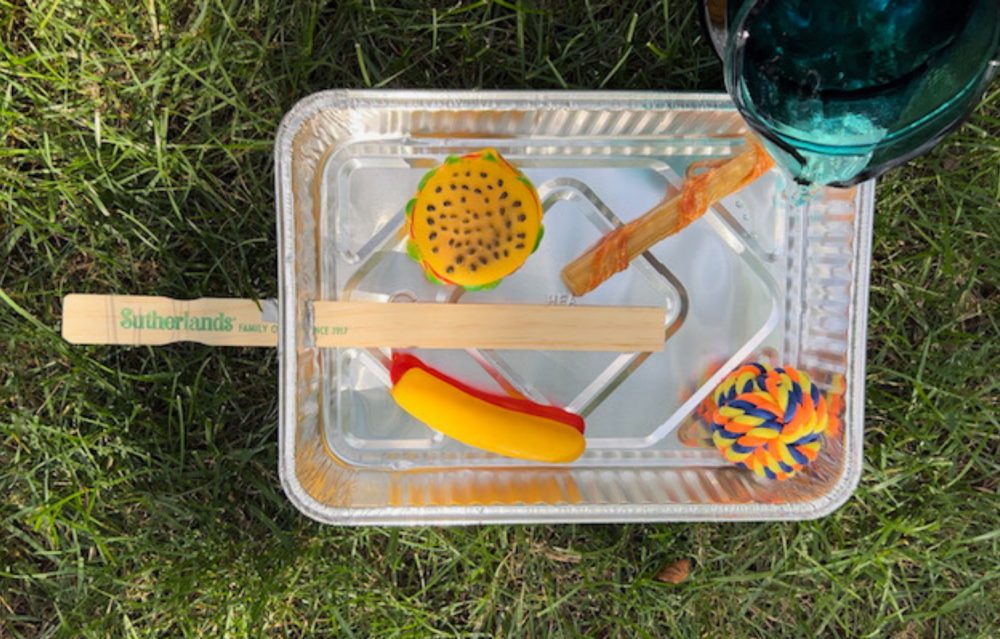 Place the toys and treats in the pan.

We suggest mixing up light and heavy objects as some toy will float but it will be fun if they stick out just enough to encourage your pup's curiosity!

Make sure the paint stick submerged as this ice block will get heavier and could break the paddle as you hold it.

You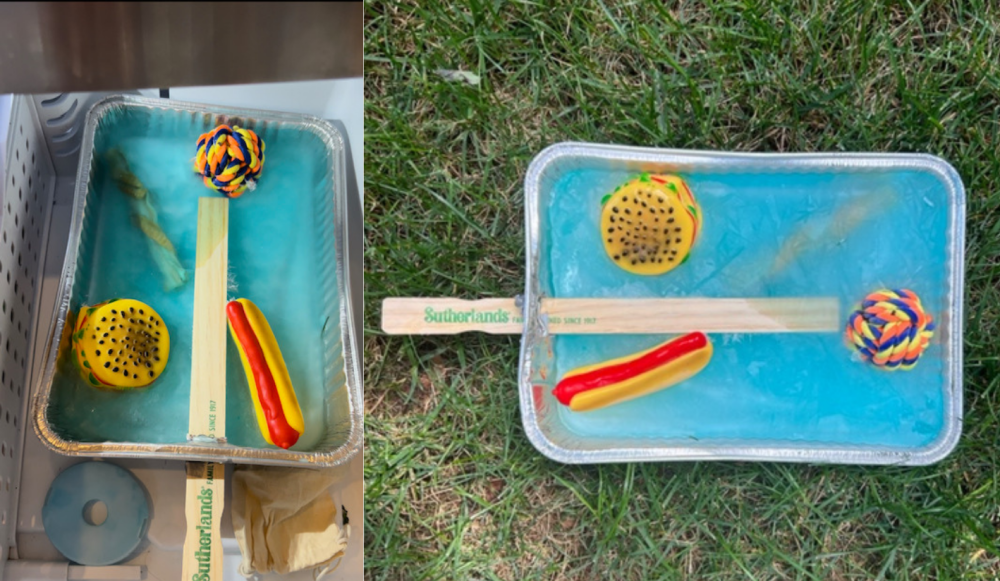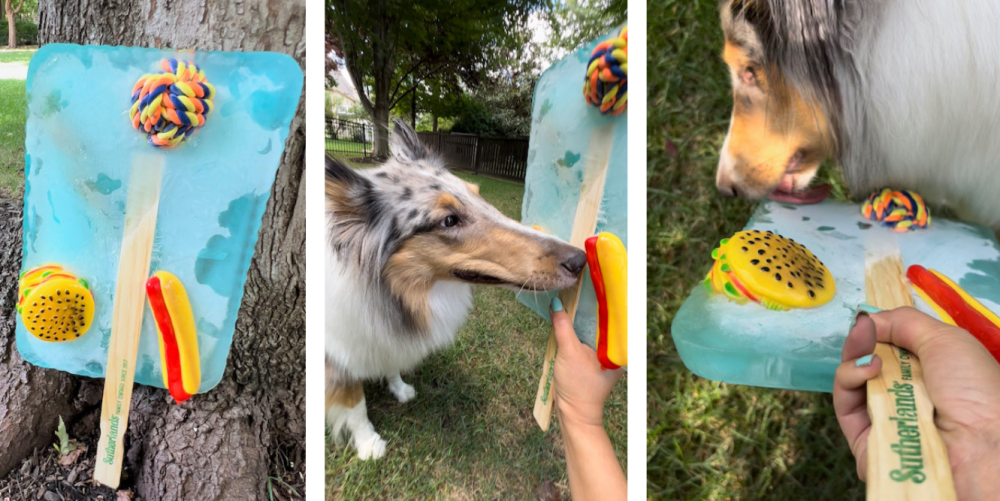 Freeze overnight and you are done! It is ready to easily pop out.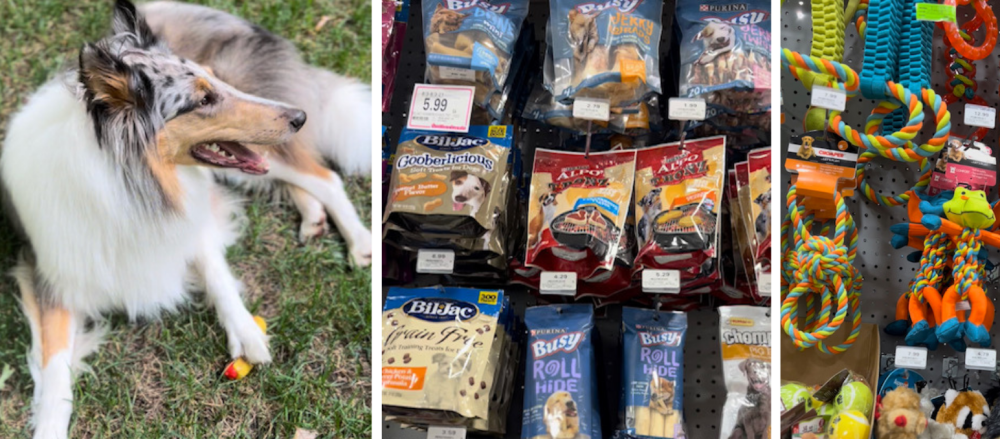 Be sure to stop by your local Sutherlands or Sutherlands.com for delicious treats and non-stop fun toys and products for your pet.