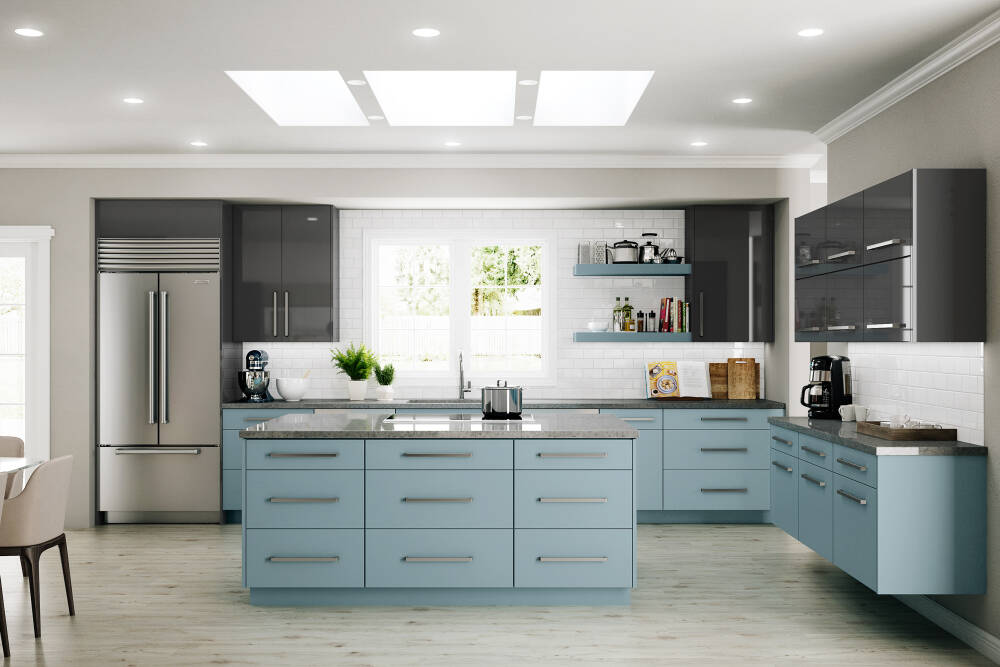 The start of every New Year brings that desire for a change. If you are stopping to read this, that means you are definitely on track to make some changes to your home.
Kitchen, the main stable and gathering hub of every household. It speaks a lot about your style. This room is the heart of every home.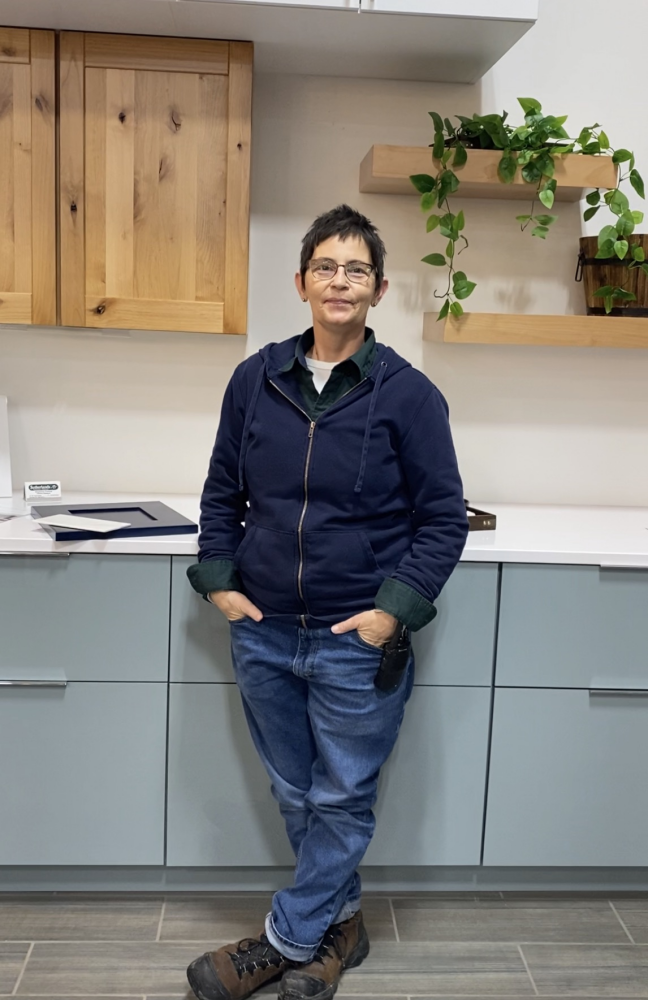 Here are some higlights of different new features from the talented Sutherlands Kitchen Design Expert, Stephanie from our Wornal store.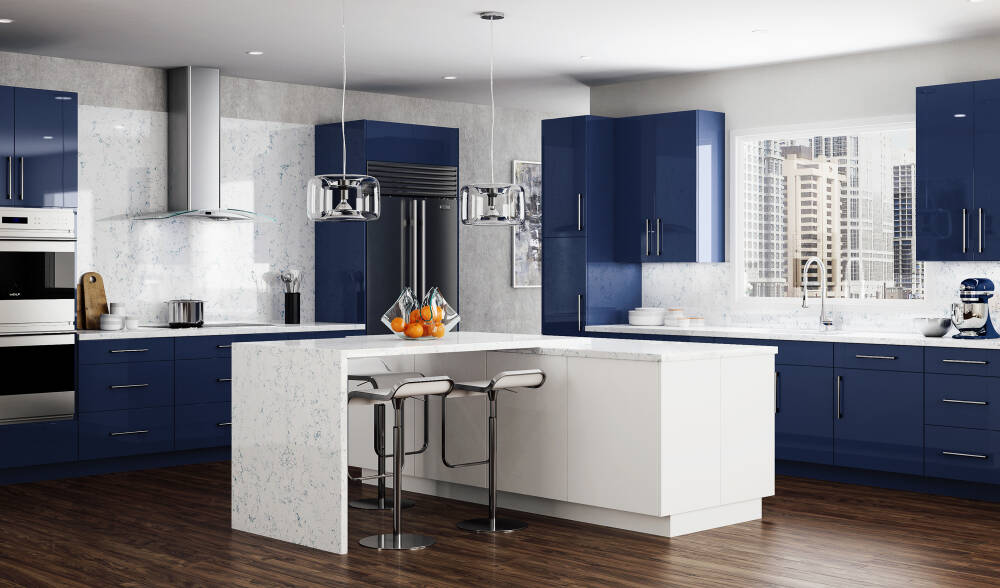 Source: Bridgewood Cabinetry
What a great way to add pops of colors. Navy blue and white has become a more popular color combo this year. It can create the WOW effect. The classic white is still going strong. It is timeless and opens up the space very well.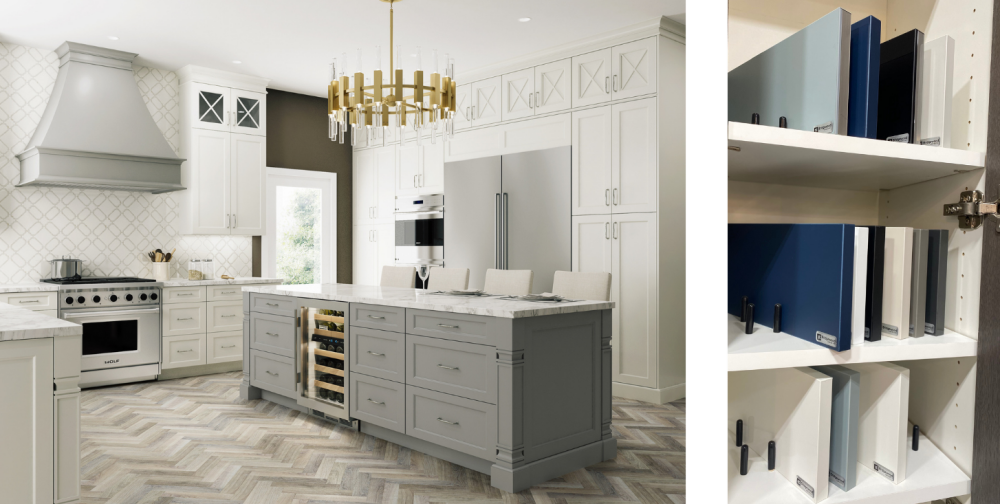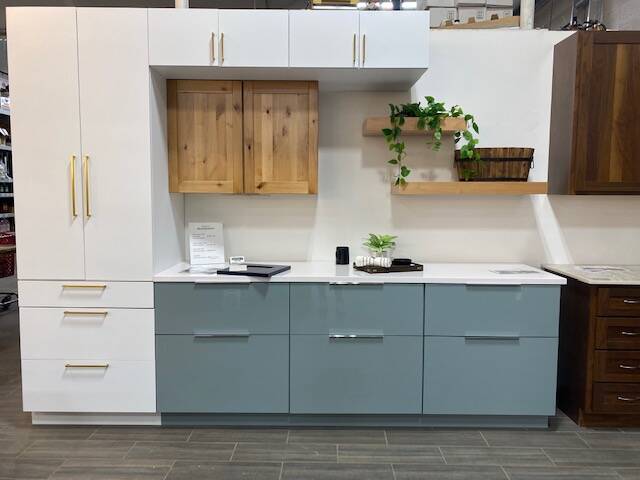 Source: Kitchen Display at Sutherlands Wornal Store
We are going beyond semi gloss this year in terms of cabinet surface. Matt (white cabinet shown) and High Gloss (light blue shown) have become a hot trend. High gloss cabinets are practically indestructable and strong.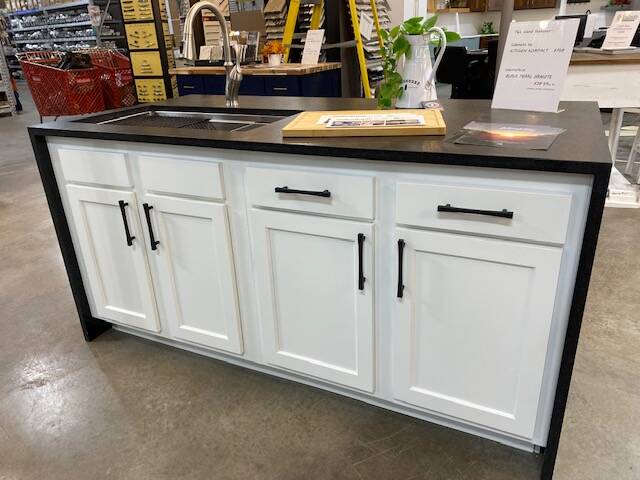 This black pearl countertop with honed finish has gained a lot of popularity among our customers. It has a neat leathery texture. It's strong and very easy to clean. May we point out the wrap around waterfall kitchen countertop is great for island and stand alone cabinet as well.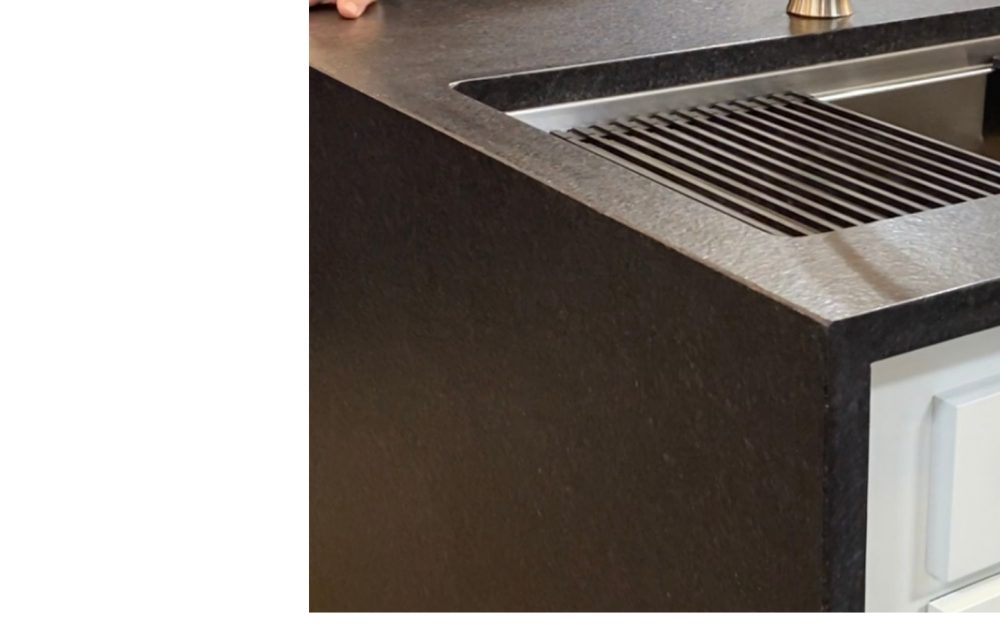 Storage and storage, more storage please! You can't have too much storage in a well- oiled high performance kitchen. Using oversized double drawers is proofed to be very efficient over the years. It is perfect for storing pots, pans, bowls and any oversized kitchen ware. It is easy on your back and knees to open. It is great for a family with small children, since it is harder for them to open.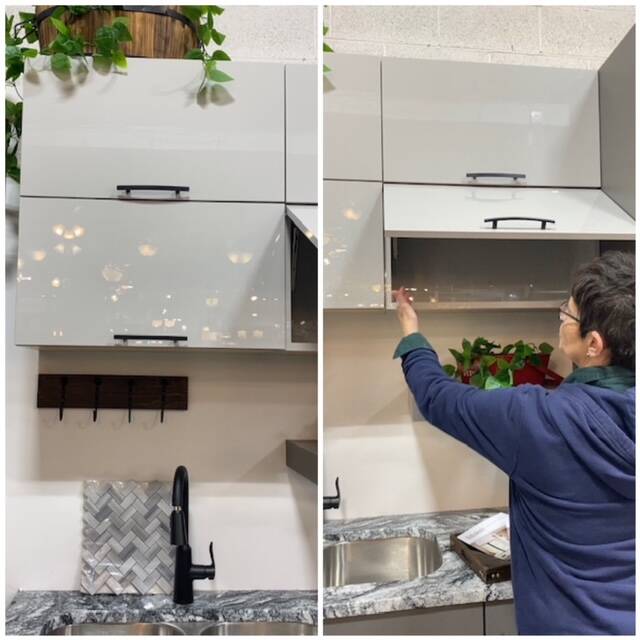 Now if you have a sink with no windows, this lift up cabinet is perfect. It is especially functional if you have a very small space. You can use the entire space to get a large item out that perhaps you don't need for every day use like that turkey roasting pan that makes an appearance just once a year.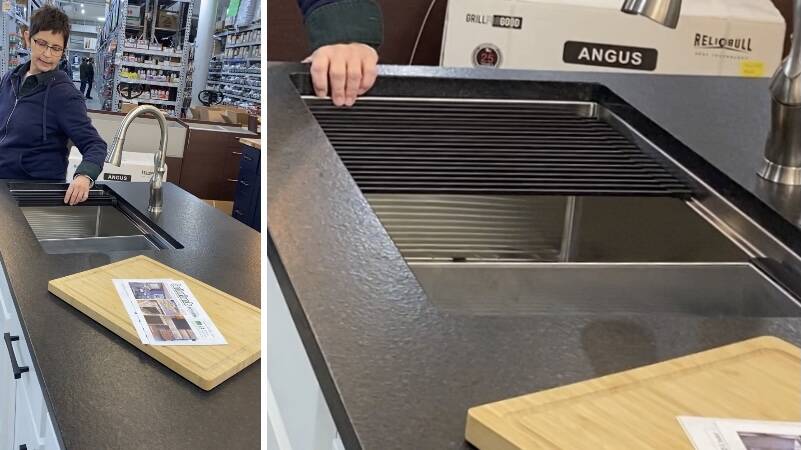 Design your dream kitchen sure can be fun. There are many built-in features to make your job easy, right at your fingertips. We can show you all the latest Sutherlands have to offer.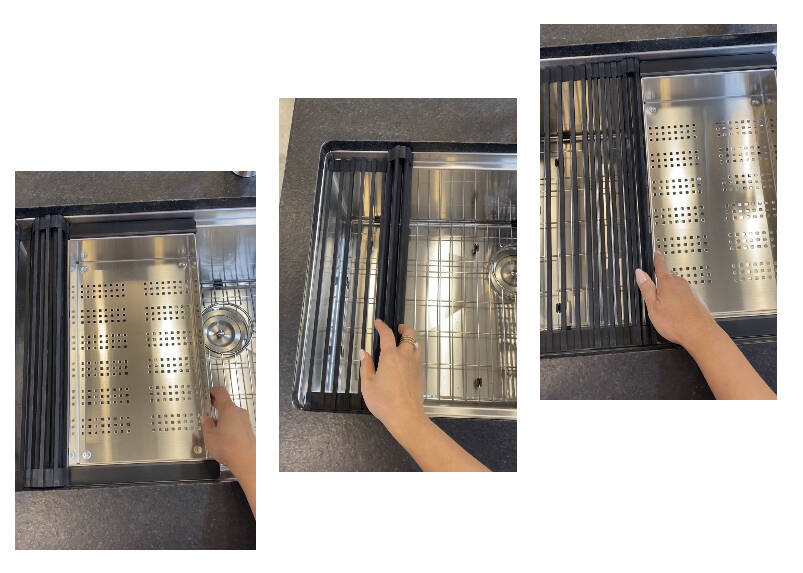 We can't wait to make your dream kitchen come true. Stop by your local Sutherlands and let's start the process.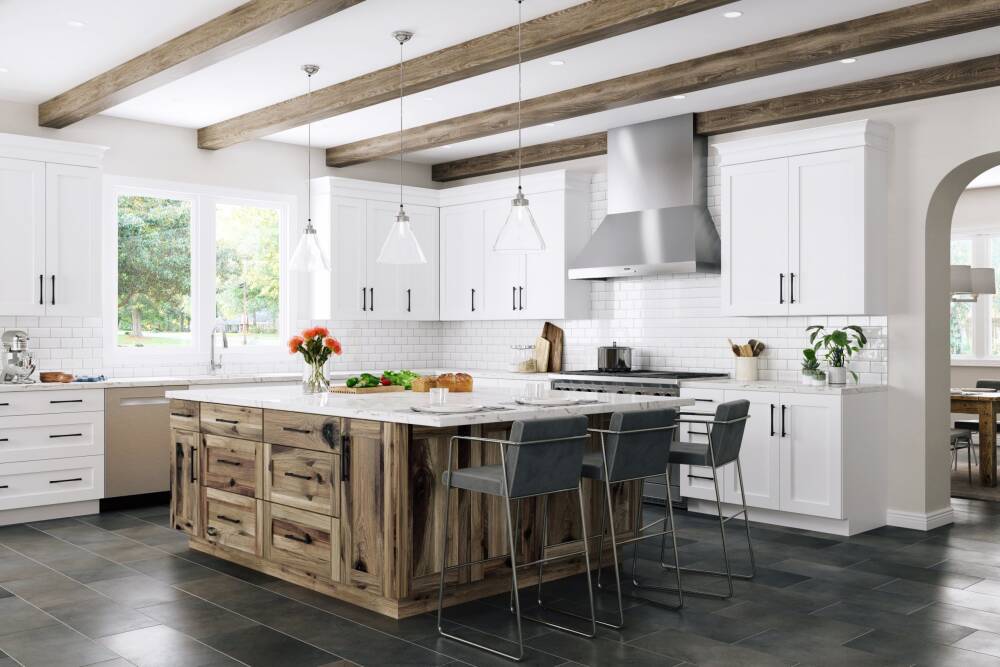 Source: Bridgewood Cabinetry