We are definitely into the Halloween Spirit! Let's add this craft to the long list of things you can do with PVC pipes!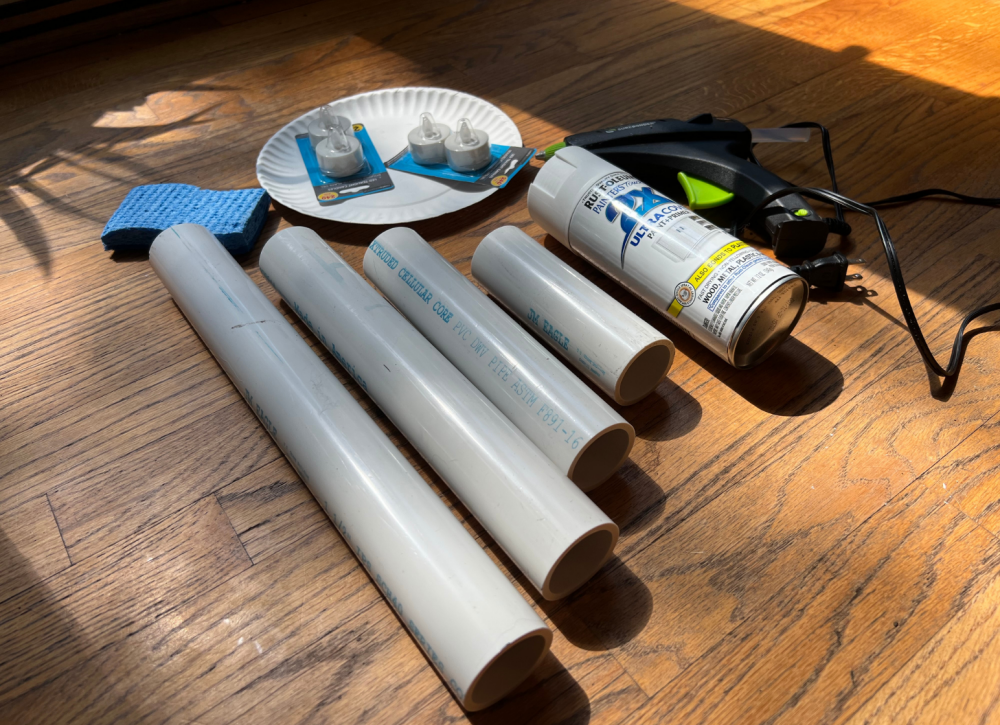 Material lists:
PVC pipes ( We used 1.5" x 10' and height 15",12", 9" and 6" )
Glue gun and glue sticks (We recommend a bigger glue gun to create bigger dripping effects.)

Tea lights

Paper Plates

Glitter (optional)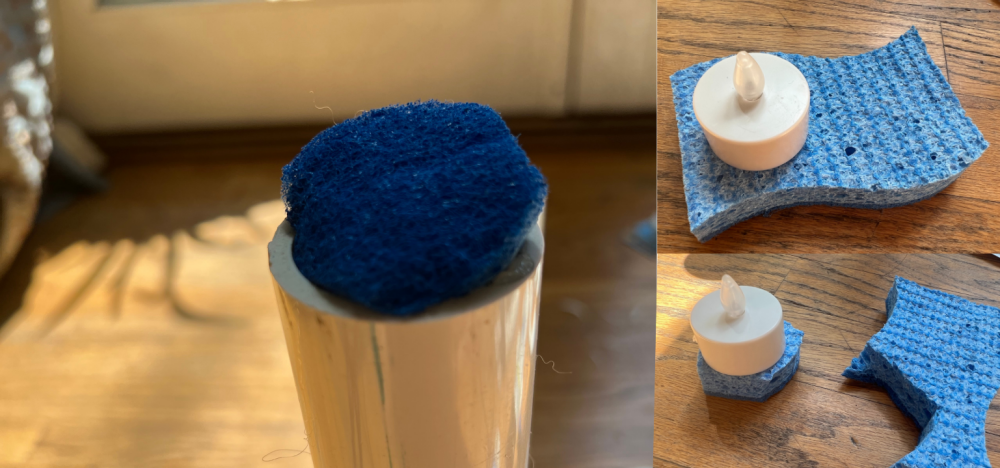 First step is to cut the sponge to fit inside the pipes. This will serve as a base to lay the tea lights. You will want to trim it bigger than the pipe opening to keep it snugged when you push it in. It doesn't have to be a perfect circle.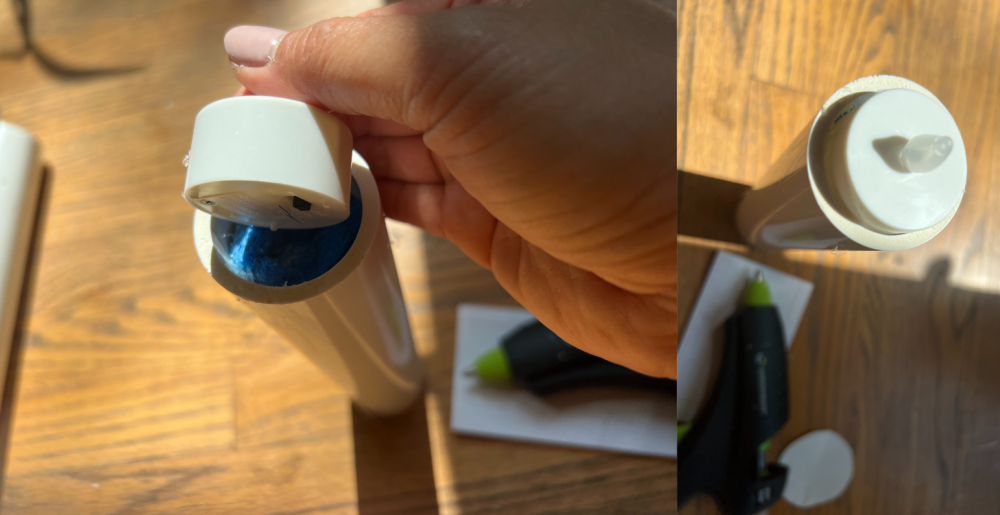 Next test how far you want the tea light to stick out.

Heat up the glue gun. Apply a small amount onto one side of the sponge that you will be pushing it in. You don't need that much so you won't get the hot glue onto your fingers. As you push the sponge down, lightly place the tealight to make sure it is deep enough before the glue dries.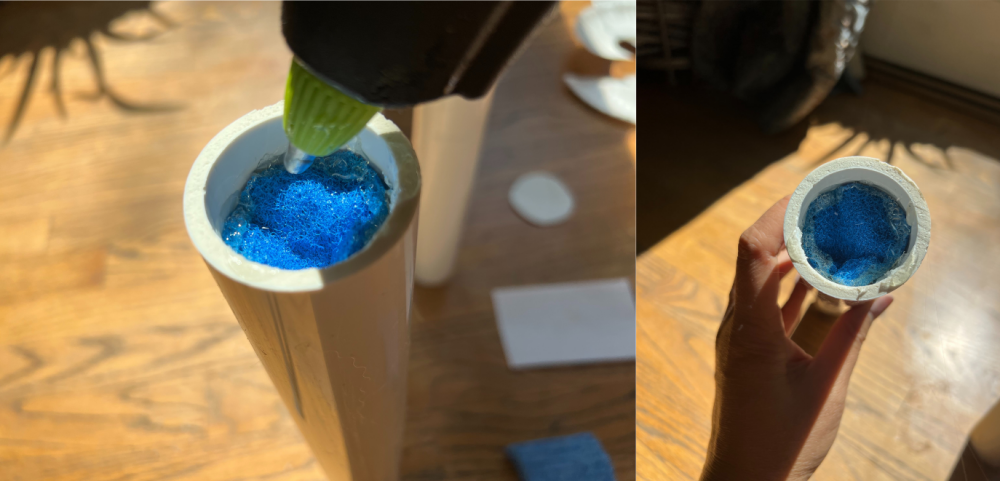 Once you get the right height, glue the inside to secure the position. Don't worry about the excess on the outisde. You can easily peel it off when dry.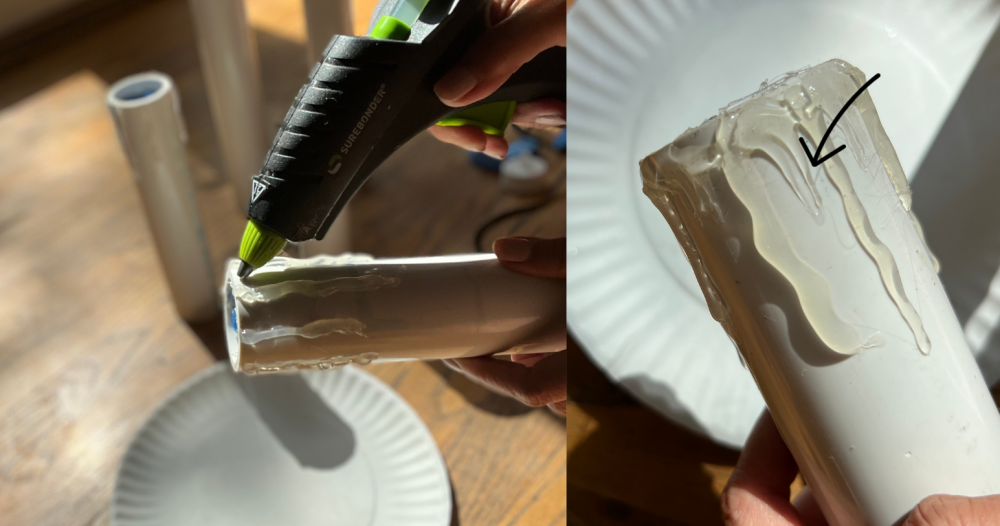 Now have fun creating your masterpiece. You don't have to be neat when creating candle drippings. Using a bit bigger glue gun will easily create a bigger dripping texture. Add a lot of layers, use the tip of your glue gun to drag it down, some here and there (see arrow).

Cut the paper plate and glue on bottom of the pipes as a base and let the glue dry. Smear the glue to create a base look.
Spray paint the candle sticks thoroughly down to the base. Let dry and apply a second coat. We decided to add a little glitter while the paint is wet.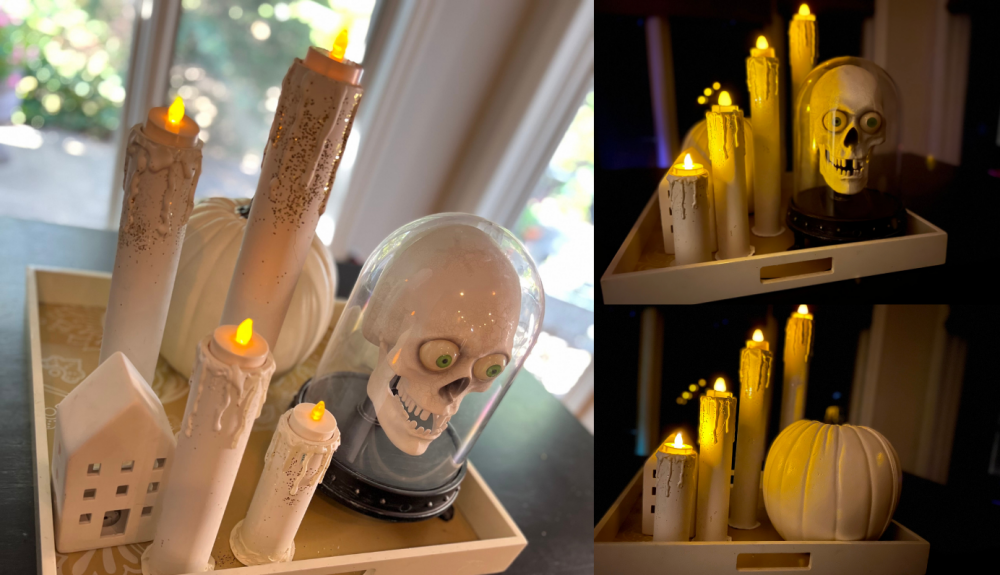 Put the tea lights in place. For this project, we went with the white ghostly theme but you can certainly have fun with other spray paint colors, black, blue, orange or purple will certainly create awesome halloween decorations. And if you want an even bigger statement, go with bigger pipes and bigger size led candles! How spooky!