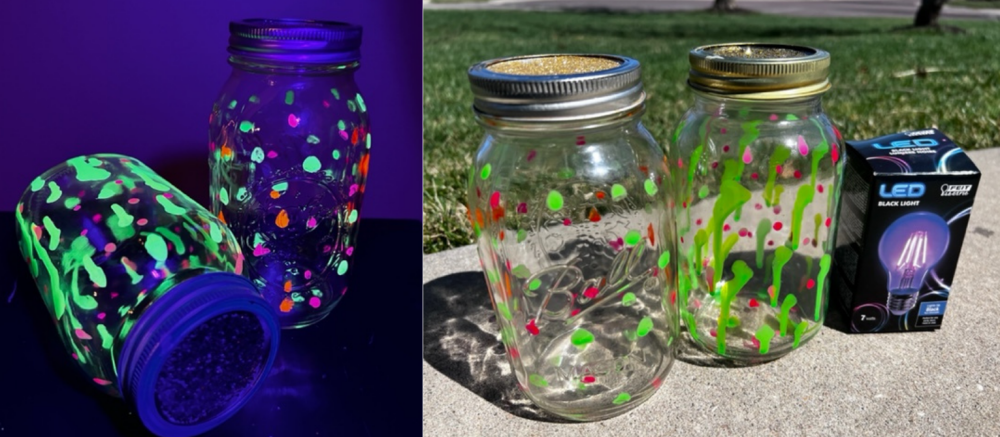 Summer is approaching. Kids will be out of school. Here is a great easy DIY to keep them enchanted with this fun craft.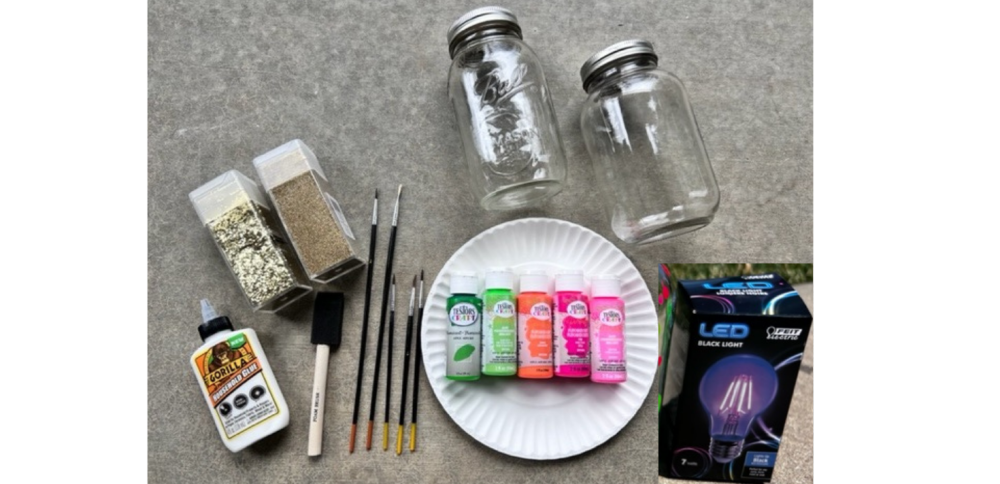 Here's your shopping list:
First thing to keep in mind when choosing the paint brushes, you need to make sure it is long enough to reach the very bottom of the jar. You might want to choose a very small brush tip. We recommend a different brush for each color so you can avoid rinsing them off. That is totally up to you. Create your own patterns and designs. Allow paint to dry.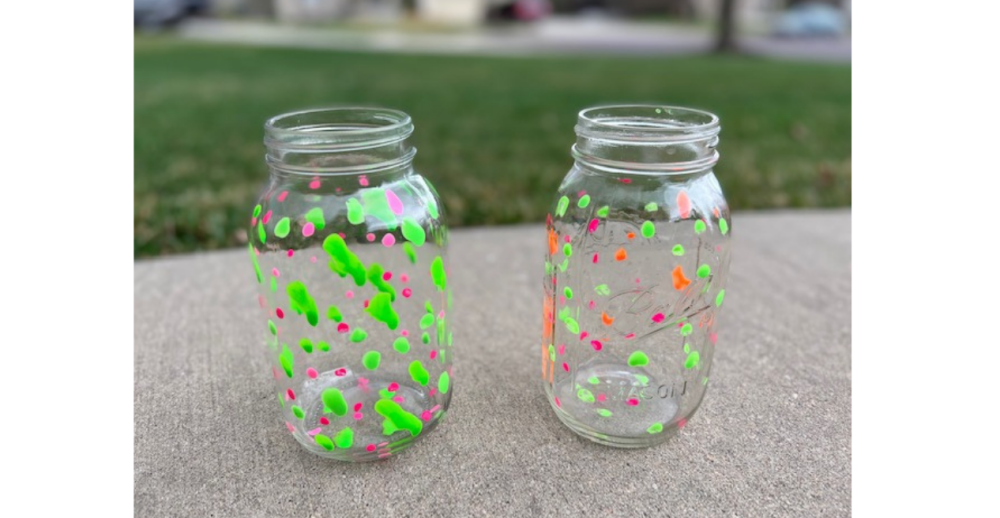 A few notes as you paint:
Watch for the amount of paint you dabble. Gravity will take its course.

If you want a waterfall look then you won't have any problem.

Secondly we recommend you start the pattern from the bottom of the jar towards the top.

With the narrow opening, you could accidentally smear the paint as you get your hand inside and out.

This is a finishing touch if you want to make it more magical. Fairy vibes call for glitter! Apply a thin coat of glue, sprinkle and tada!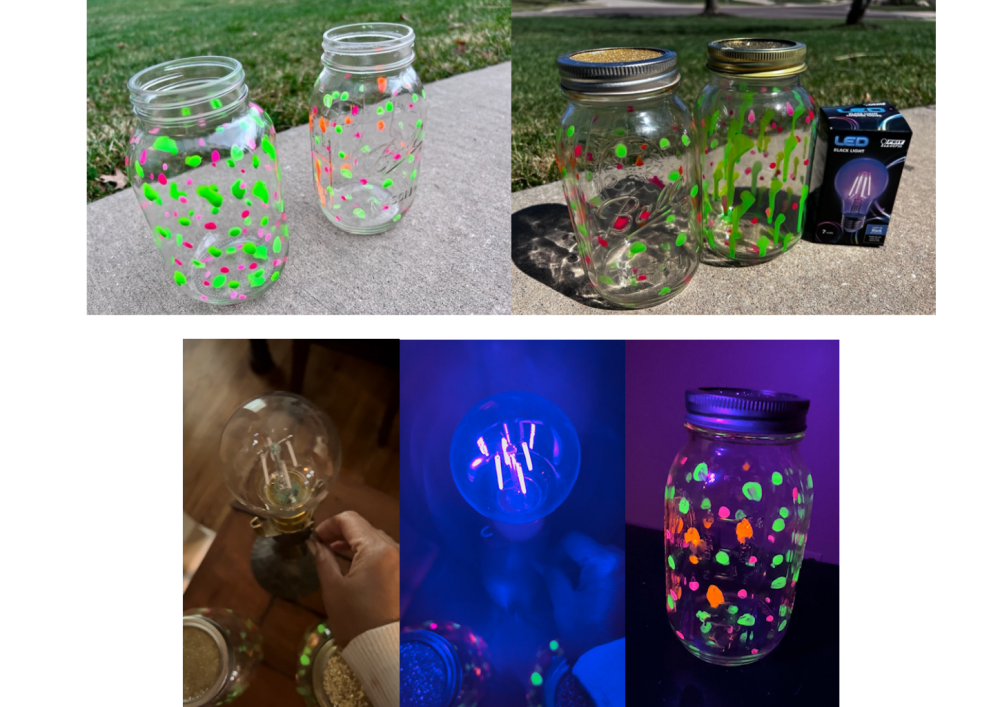 Last step, activate the GLOW! There are 2 ways to go about activating the glow paint. You can let it sit in the sun or under a light bulb for a while. It will glow in a very dark room or pitch black in the nite. Or you can create instant fun with using a black light bulb and it will glow instantly.
This is ideal for a kids room or you can decorate them outside in your enchanted forest. You can replace a bulb in your outdoor fixture with a black light bulb in your patio or front porch for a summer glow fun party.