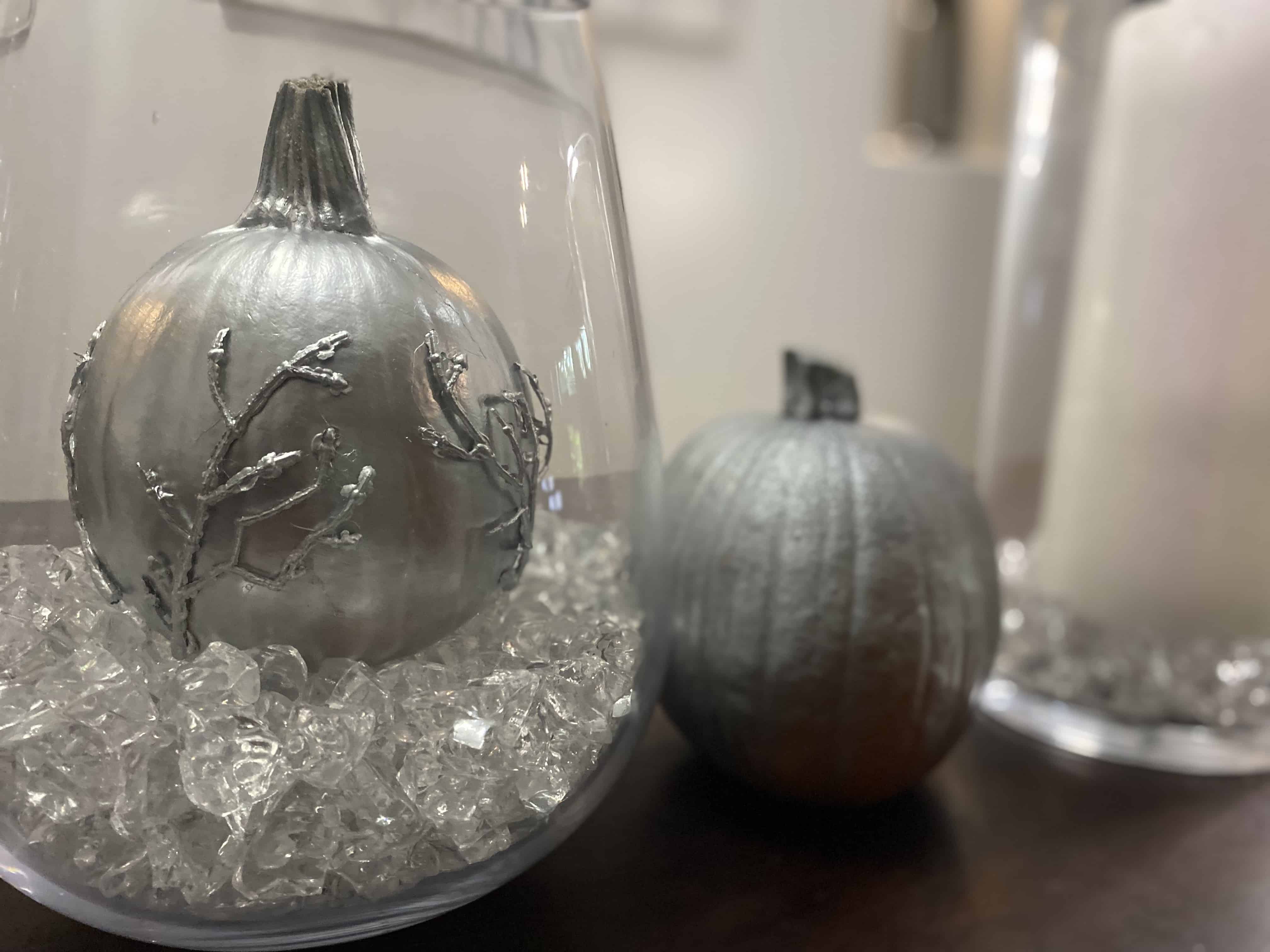 Ok so maybe you want to up your game repurposing your uncarved pumpkins (the one still in good shape). With Thanksgiving approaching and you are getting ready for festivities, why not dual purpose the pumpkins you have laying around? Using some spray paint is a pretty simple makeover.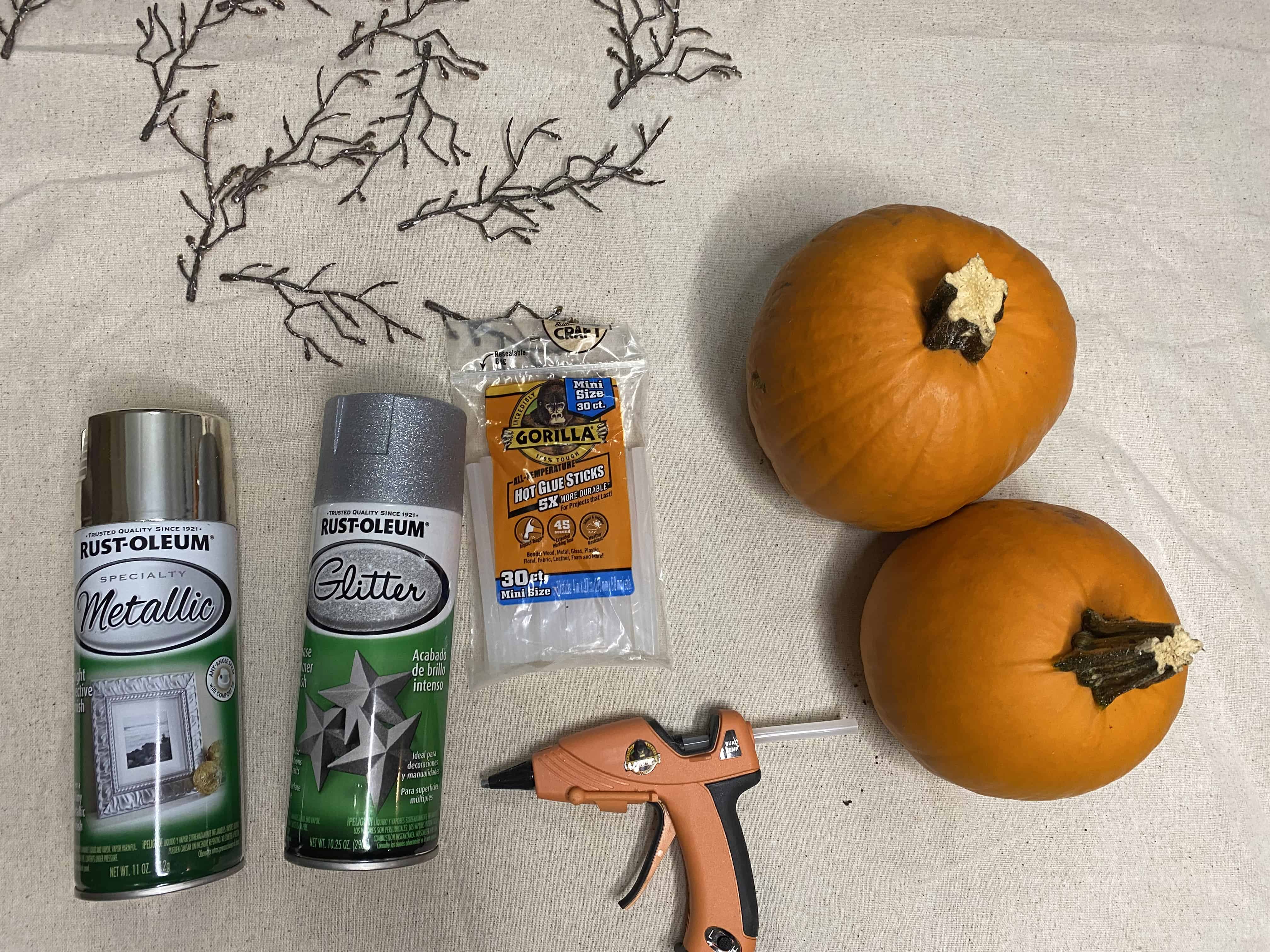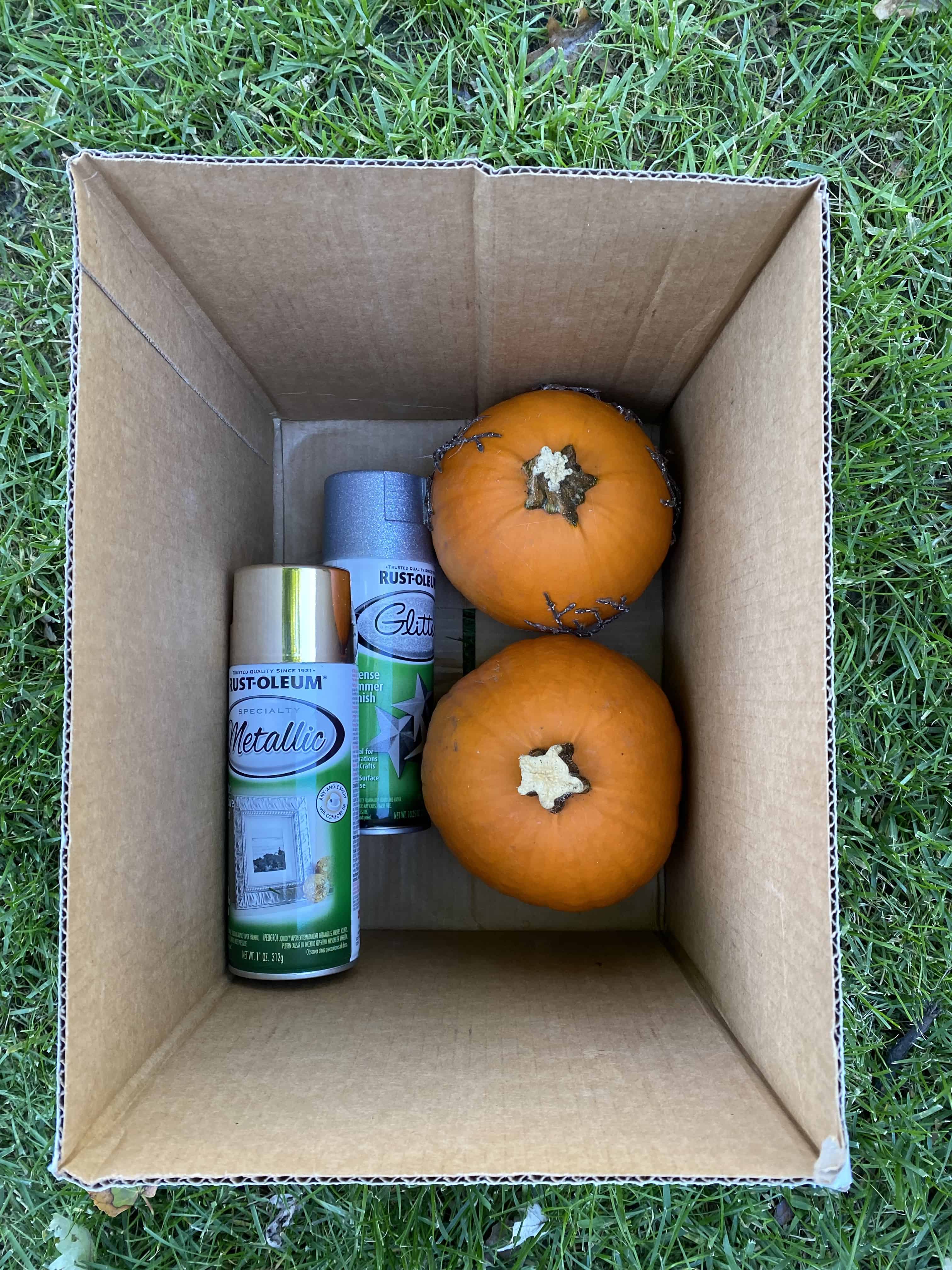 For this project you will need:
Pumpkins (we used the pie pumpkins for our project.)
1- Rustoleum Silver Metallic spray paint
1- Rustoleum Silver Glitter spray paint
1- Plastic tree brances
1- Glue gun
1- Pack pf glue sticks
1- Paper box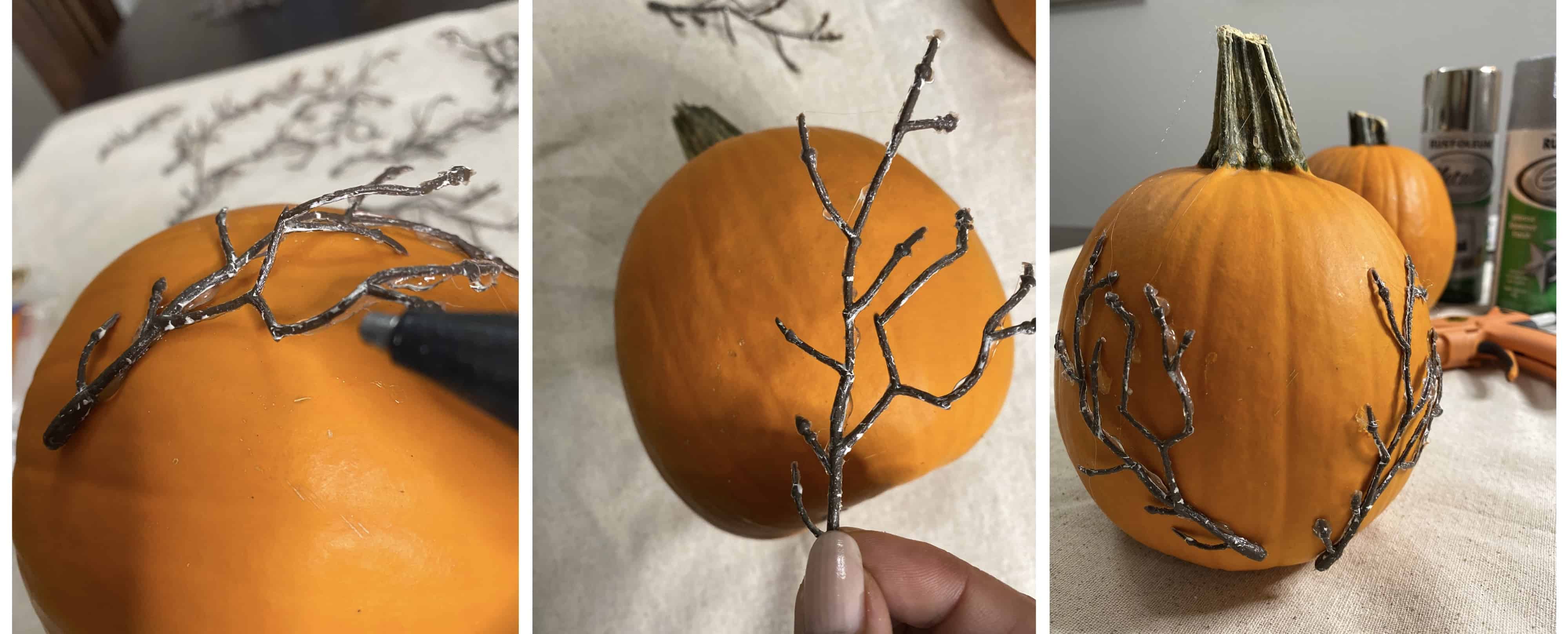 We decided to have a little fun with our first pumpkin. If you have any old artificial flowers you don't use, you can upcycle their stems or any parts. This is where you can use your imagination by adding materials onto the pumpkin.
Using the hot glue gun, apply glue onto the plastic branches. We found it easier to apply glue on to one corner first and press it down for it to dry. Continue to glue the rest of the branches. The curve of the pumpkin surface could be trickly for it to stay on. Heavy duty glue and softer materials are best. Let the glue dry before starting the next step.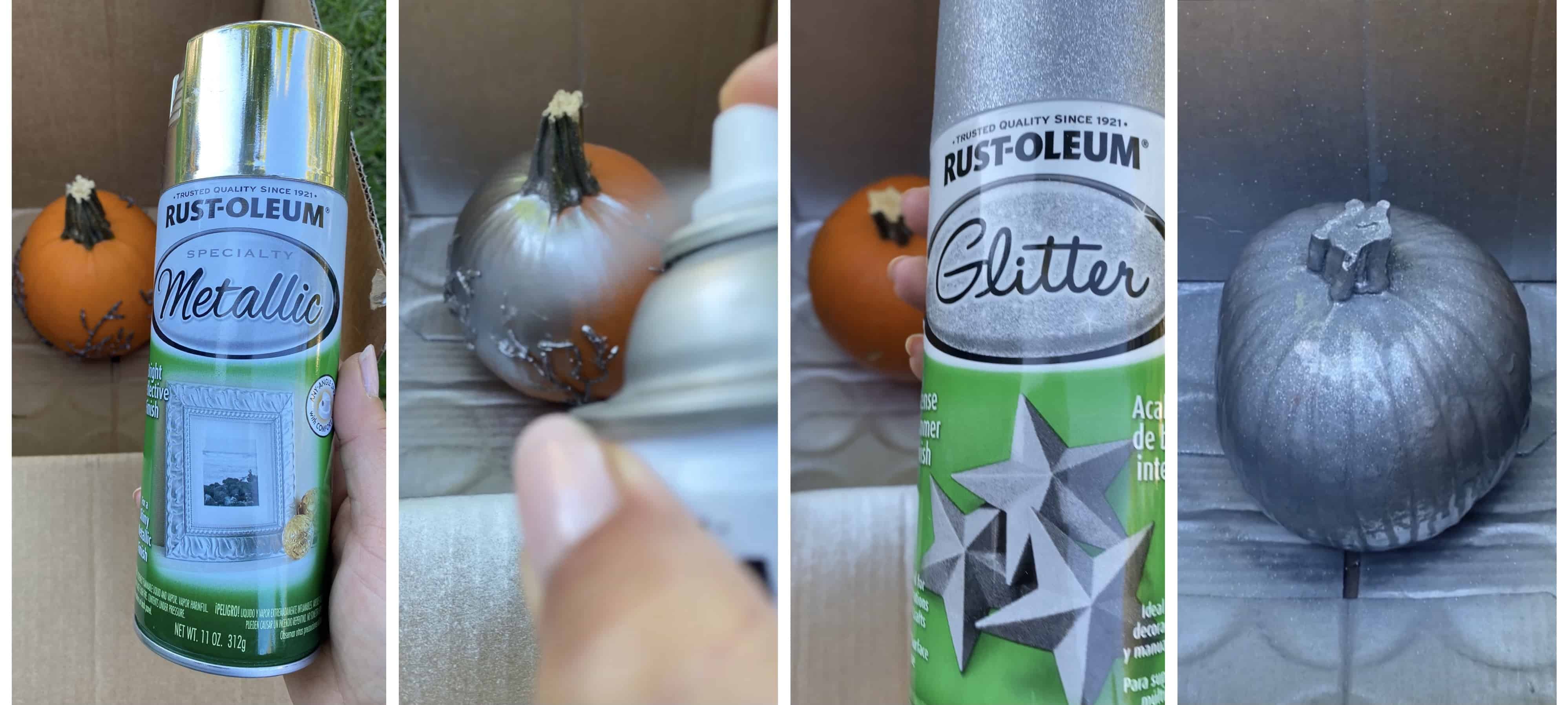 To reduce the amount of fume, we placed the pumpkin in a paper box with one side folded down in half.
Thoroughly shake the spray can. Give it a good spray coverage around the surface. We started off with the metallic sprayer. It seems to adhere to the surface well without any primer. We added a little more glow to the second pumpkin with the glitter spray. We only sprayed the top half so the glitter slides downward for the waterfall effect (shown)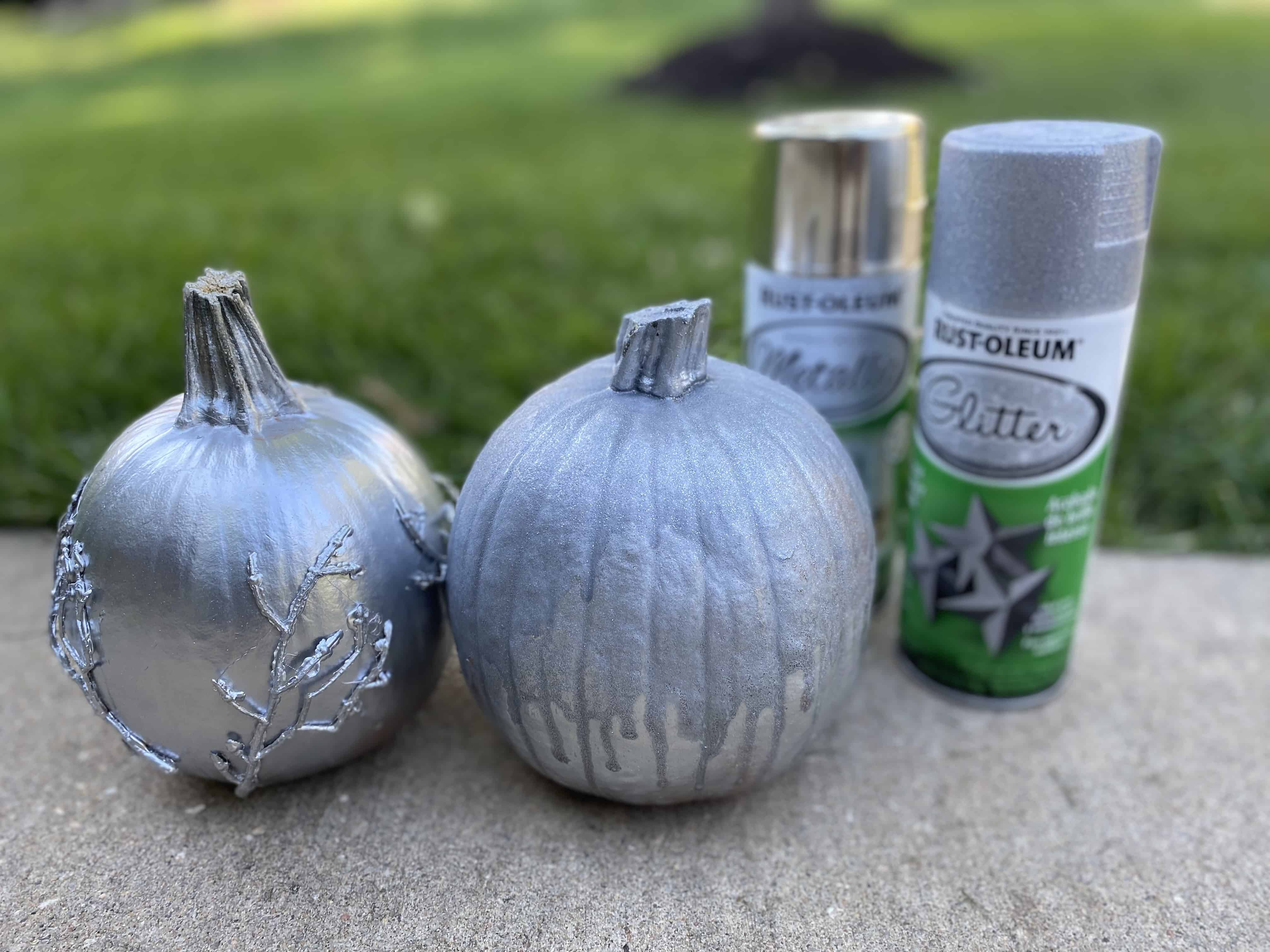 Your centerpieces are ready to be admired by friends and family. Perfect for table arrangement or put up on the mantle.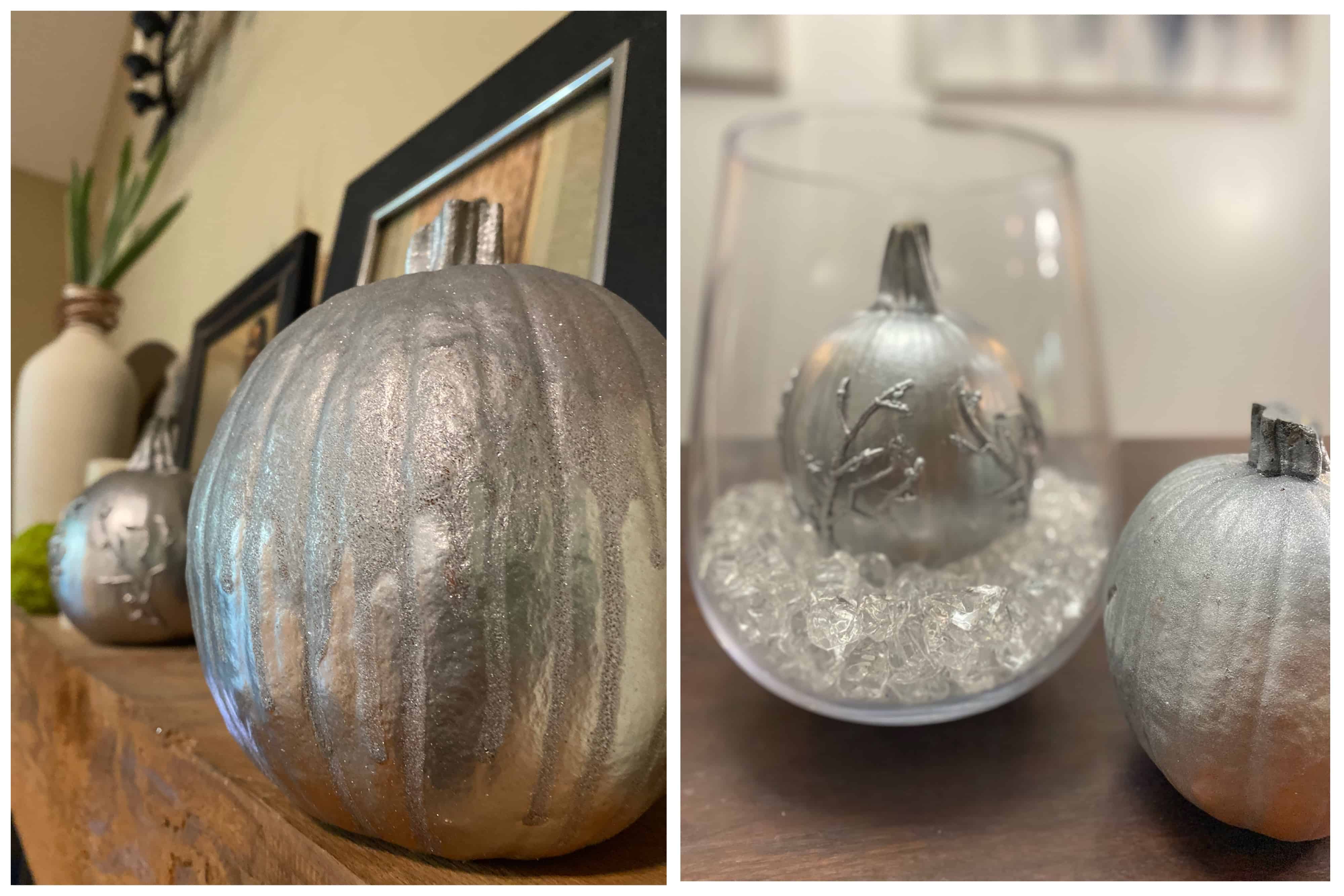 Fun projects made easy with spray paint. Sutherlands has a great variety and colorful selection. Happy Decorating and Happy Thanksgiving!