We all know that subway tile is a beautiful classic. You can't go wrong with subway tile. However, there are new styles in tile that are really creating new waves in interior design! We are loving seeing all these new trends. Which one would you put in your home?
Shape
Besides just the rectangular or square shape of tile, there are new shapes that add visual interest to any space. This is a fun way to stay safe with color, but put in something new. Geometric shapes are beautiful for kitchen backsplashes or bathrooms!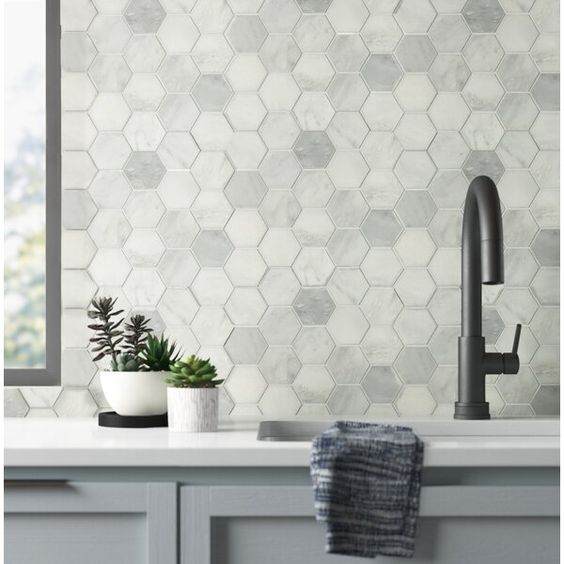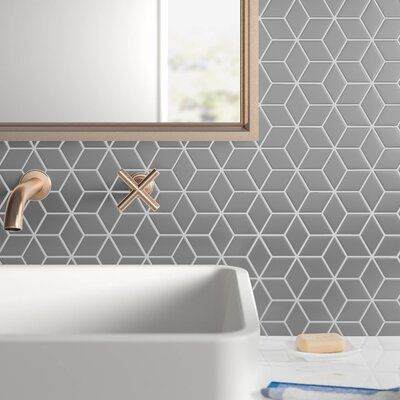 When you do pick out a geometric design and a neutral color, be very aware of what color grout you are choosing. This will make the difference in whether or not the design 'pops' or is more subtle. Shapes can vary from simple diamond shapes all the way to mermaid-scale shapes. We think this trend is here to stay, and we can't wait to see what becomes the new 'subway tile'.
Color
Oh boy, is the world of colorful tile expanding or what? Tile colors have been expanding for years now, and we are loving seeing people use a more colorful palette with tile. With the trend of white walls and natural wood tones, we are hungry for a pop of color. Add in a beautiful green or navy tile, and you have a piece of art.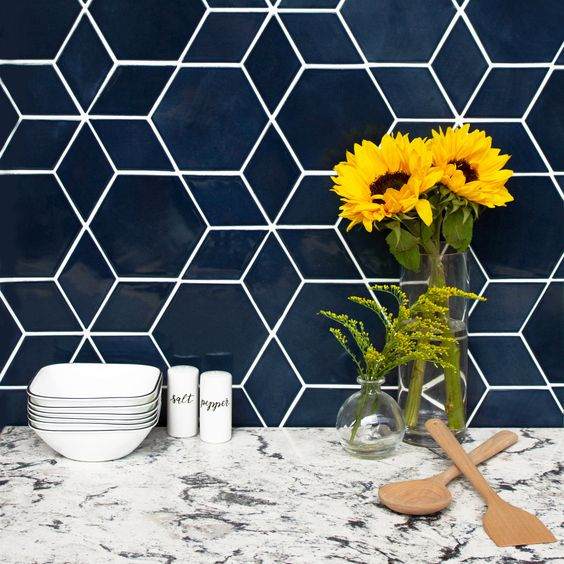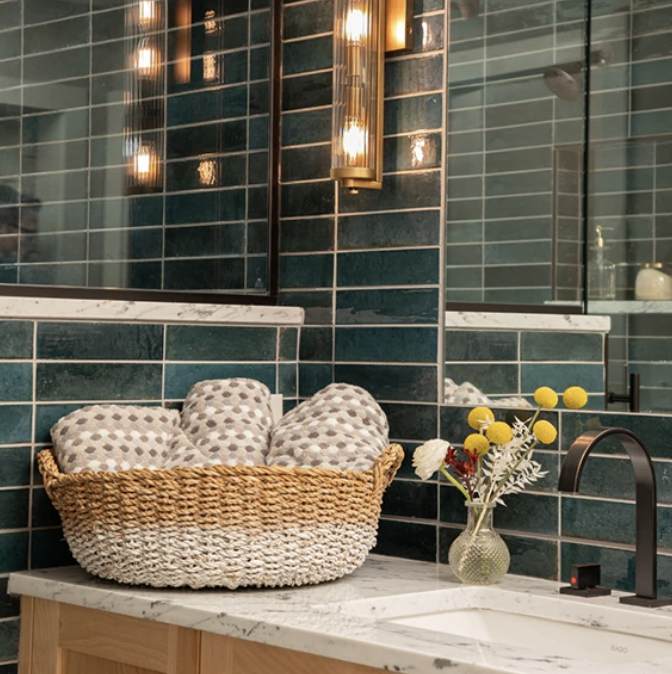 Our color options are becoming more and more diverse, so why not take advantage of that? Make a statement however you like! We don't see this trend going anywhere anytime soon. Color is here to stay, and we are very happy with that!
Texture
When it comes to texture, there are a lot of things to consider. There can be tile that simply has a 3-D look to it, or texture can come from the variances between each tile. Either way, texture adds a lot to a space. For example, the tile below adds texture to the wall without the tile being completely flat. This is a beautiful look for bathrooms!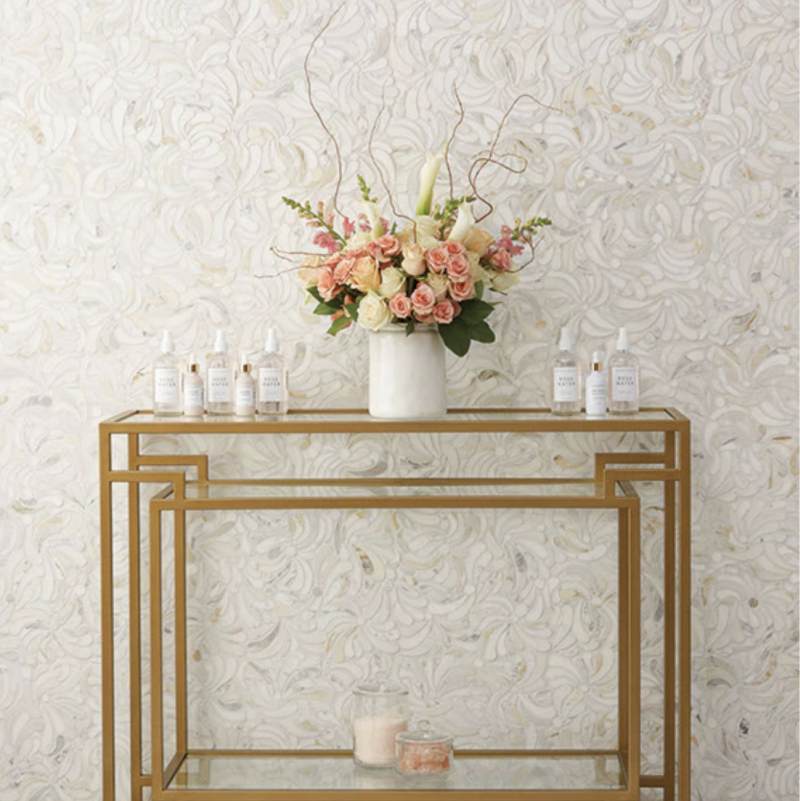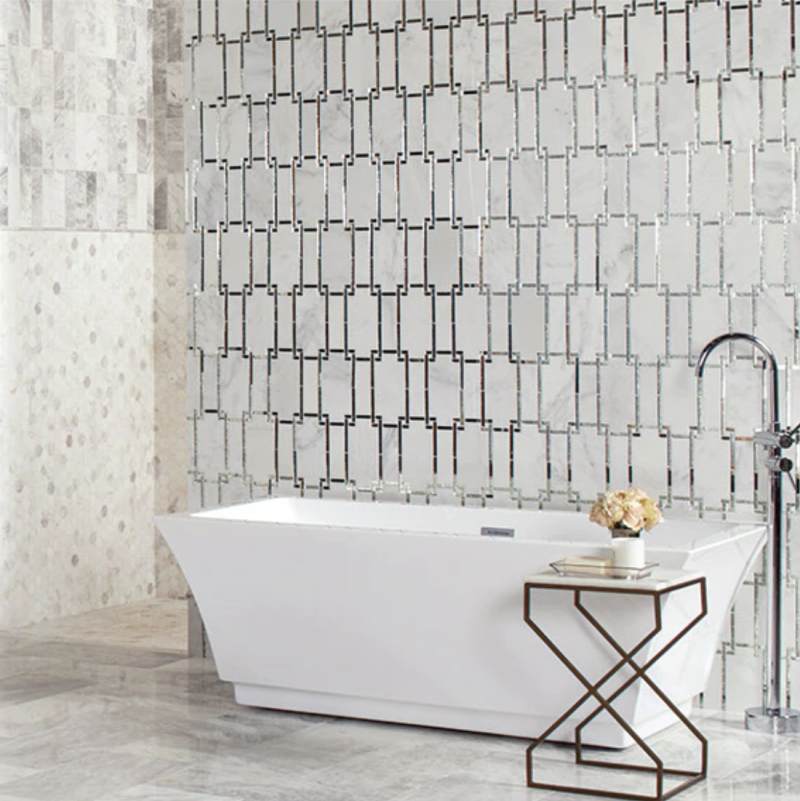 You can also find tile that has an optical illusion. The way that this marble and silver tile looks as though there are pieces more sunken in to the wall are beautiful. It's modern without being too over the top. You can find texture in so many different ways. There can be bold textures and subtle textures and everything in between.
Next time you think about remodeling, keep your mind open for new tile ideas. Not every bathroom and kitchen needs to look the exact same. Get what you enjoy and what makes you happy!